When you think of national parks in America, I bet the first one that pops in your mind is Yellowstone. That's likely the case because Yellowstone is considered to be not only the first US national park established, but was also the first national park in the world. That kind of fame, coupled with the sheer size and the vast amount of activities and sights to see makes the park JAM PACKED.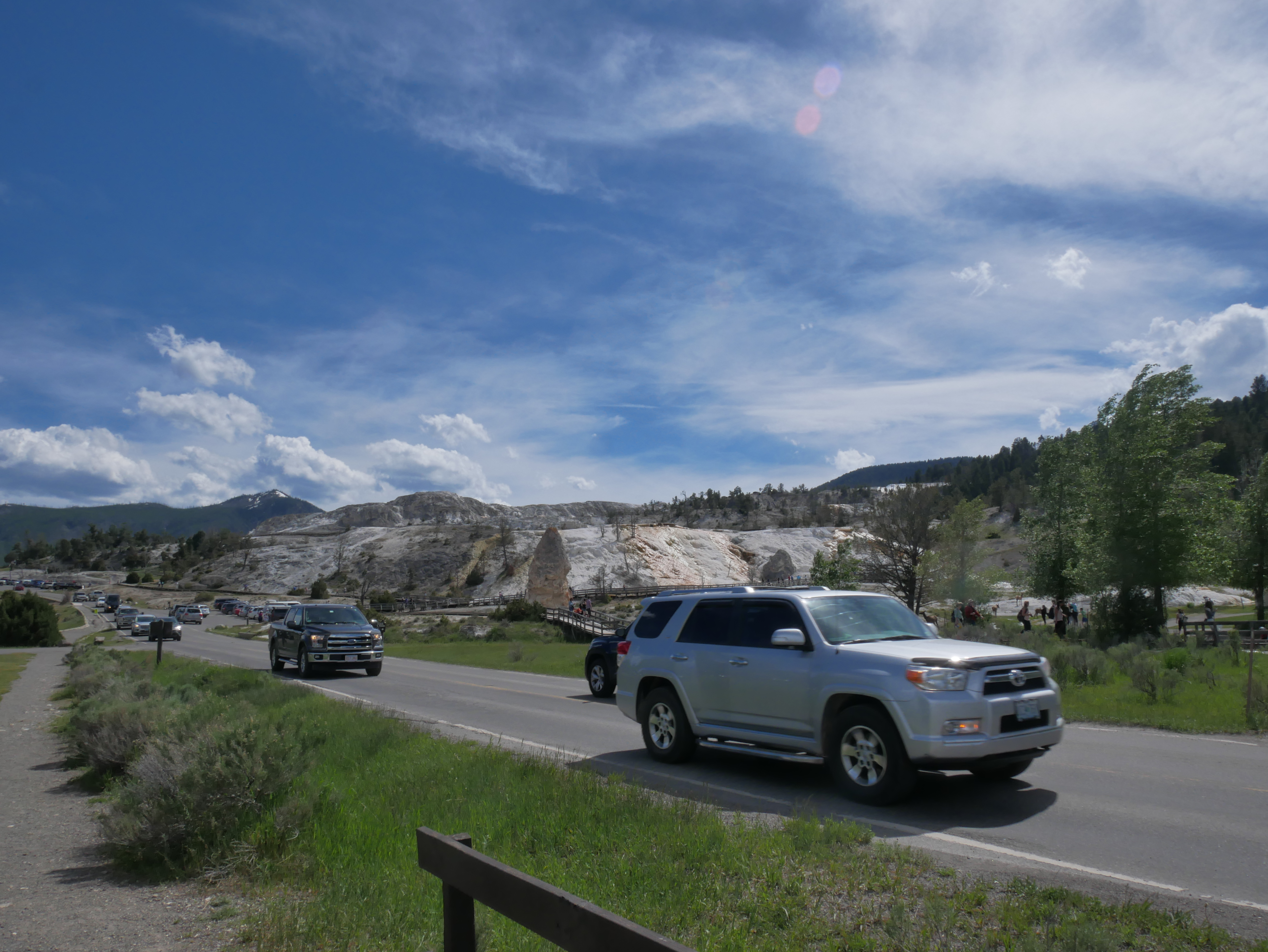 People are everywhere. Cars are everywhere. Buses are everywhere! Yellowstone really is like a city. It has car accidents, animal attacks, and it even has an area that some call the best place to commit the perfect crime, the ZONE OF DEATH.
But, let's not forget that it is also a place to explore mountains, forests, and lakes where you can watch wildlife and witness the drama of the natural world unfold. That's the official logline. If you want to know more about the Zone of Death, go a quick search and be shocked.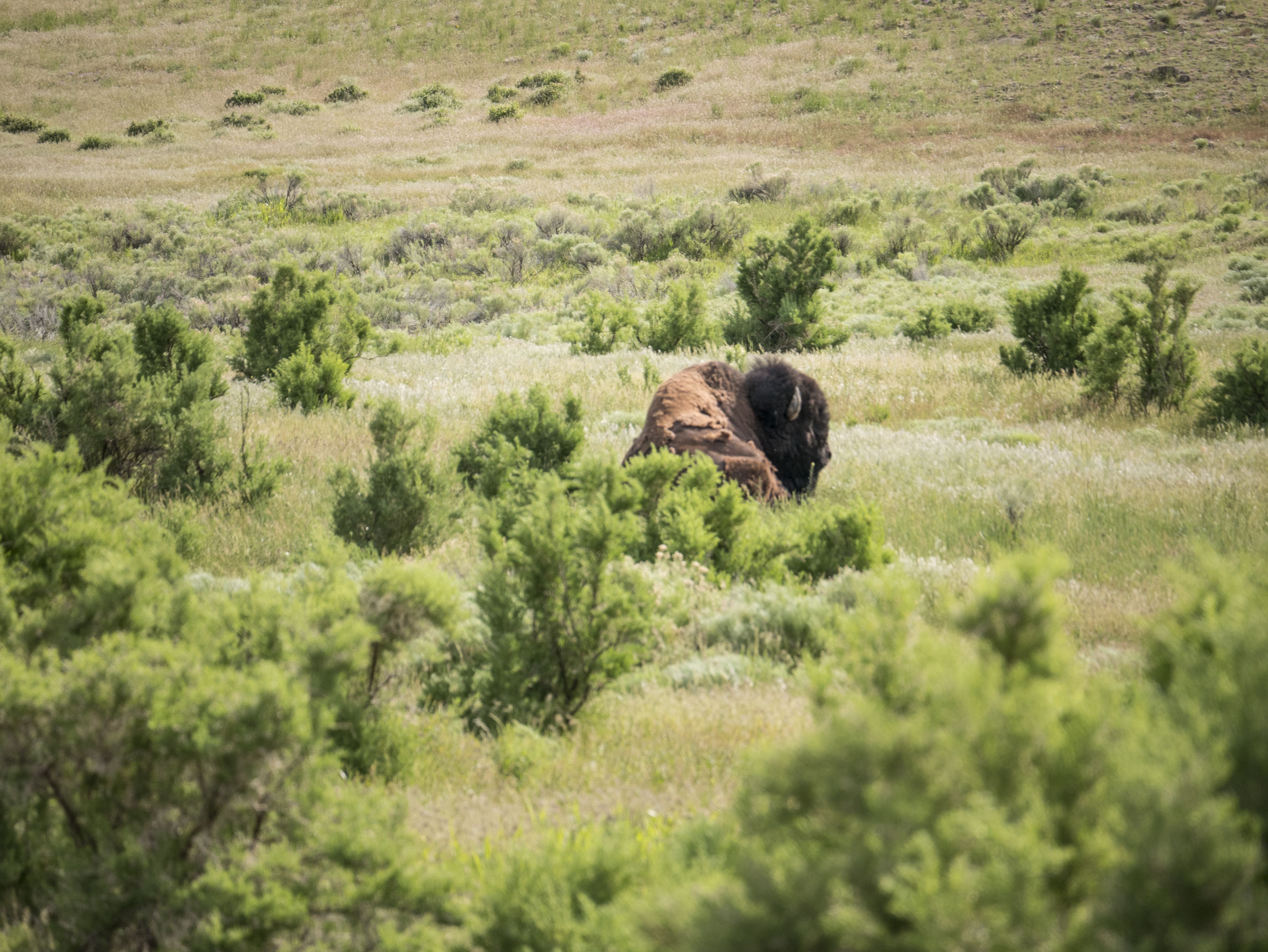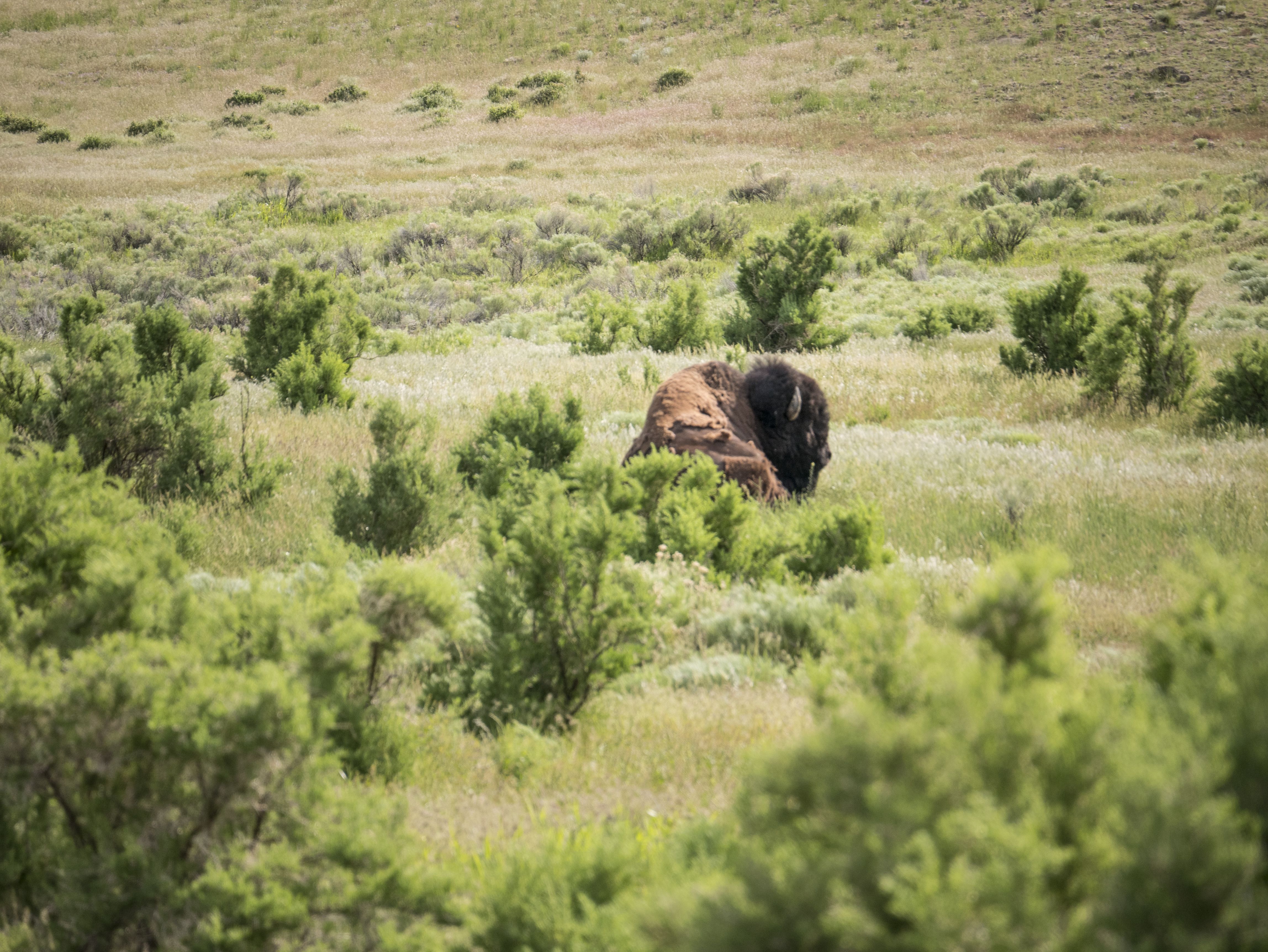 Since the park is so vast, and we were camped on the Montana side, outside of the park, we decided to stick to exploring what is referred to as West Yellowstone. Mostly, we hung around the Mammoth Falls area.
In the Mammoth falls area, you can explore the Mammoth Hot Springs, many different nature trails along the Gardiner River and the Boiling River, a hydrothermal feature popular for seasonal bathing where a hot spring flows into cold river water. Depending on the time of year, the Boiling River may be the Overflowing River and you can't access the springs. If they're open, check them out.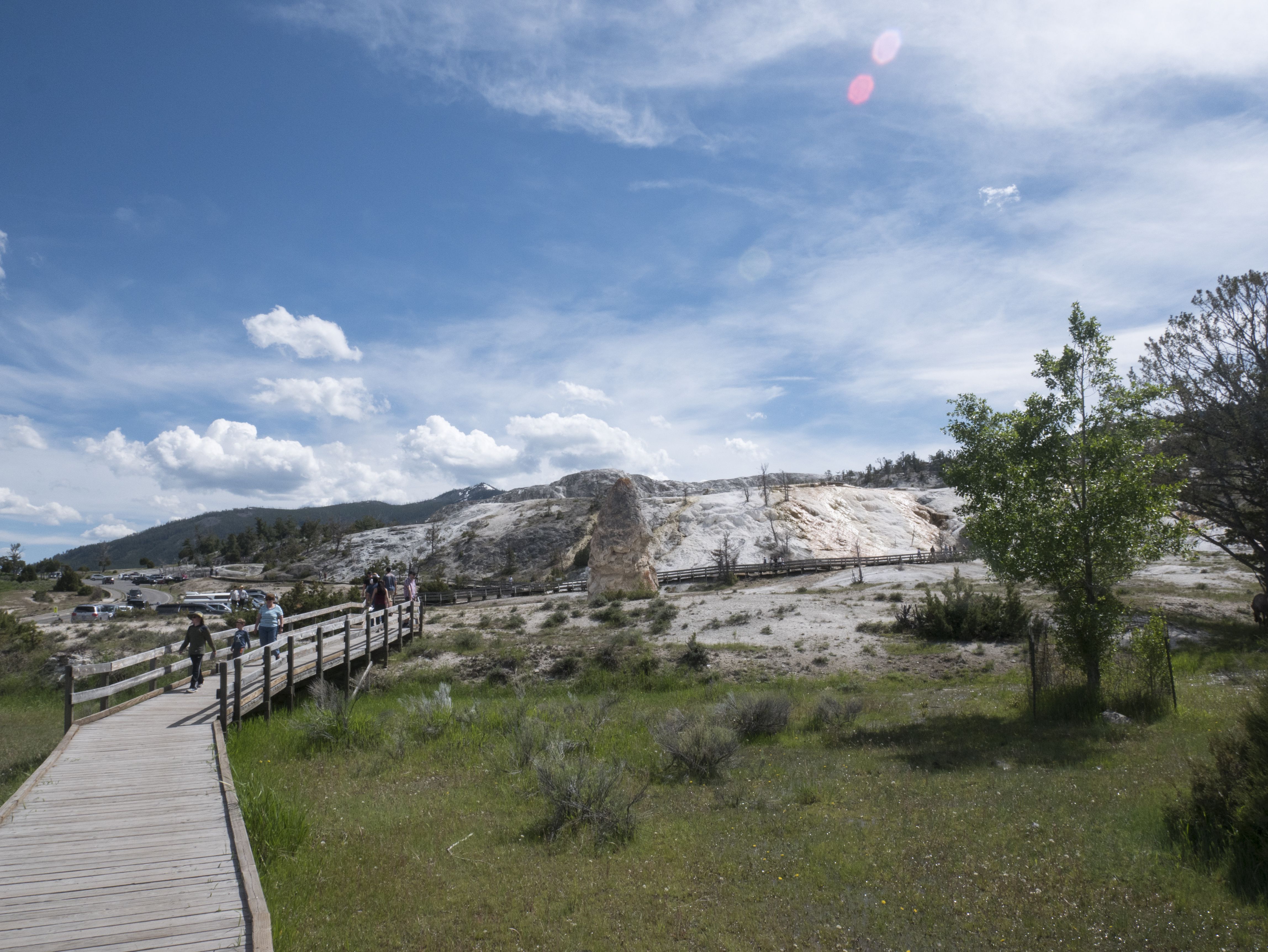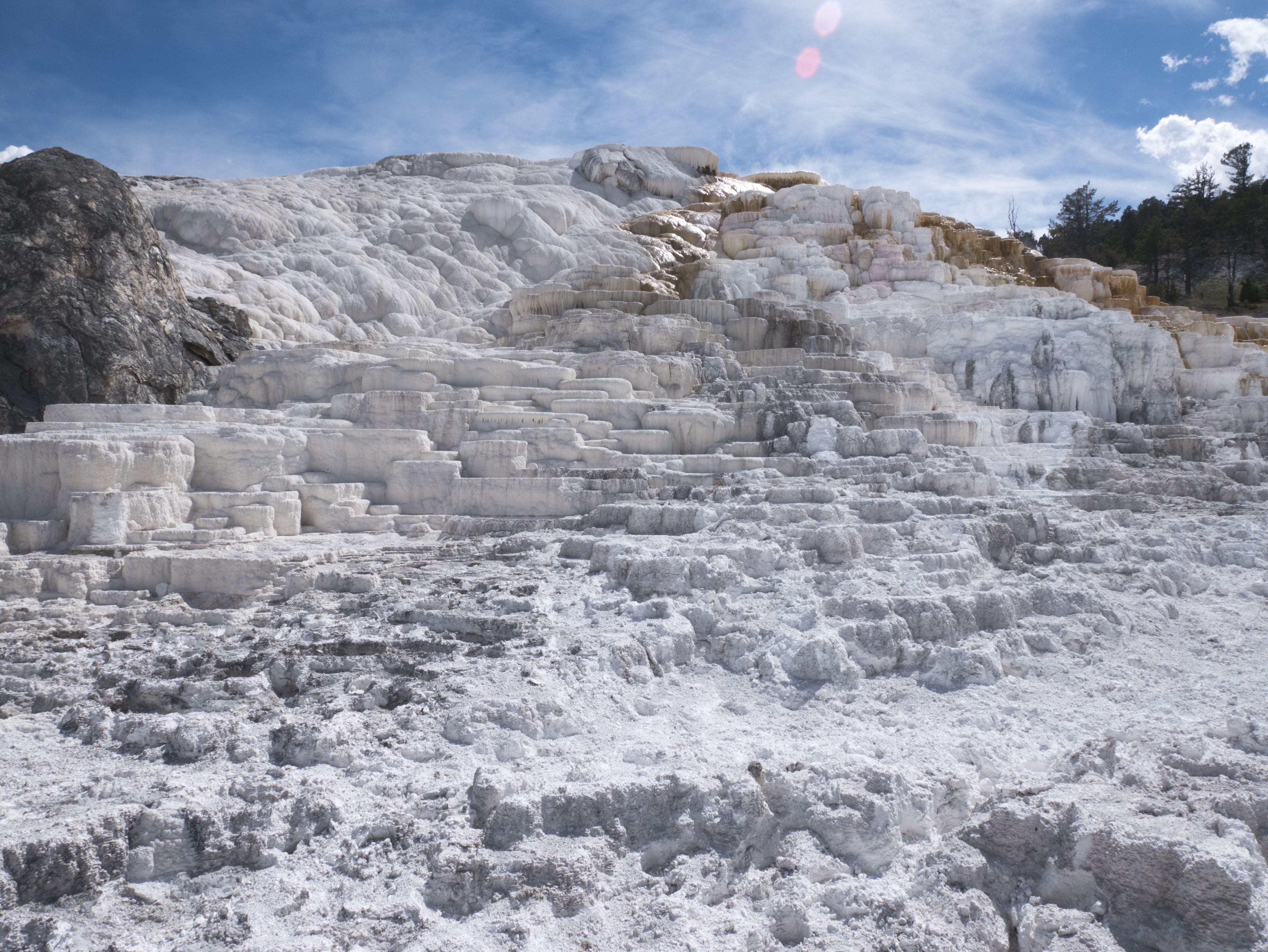 The Mammoth Hot Springs area is a very popular destination for folks visiting Yellowstone. In this area, you can walk along boardwalks above the steaming hydrothermal features. Depending on the time of year, or even the time of day, the environment changes. The colors change, the steam changes, the weather changes.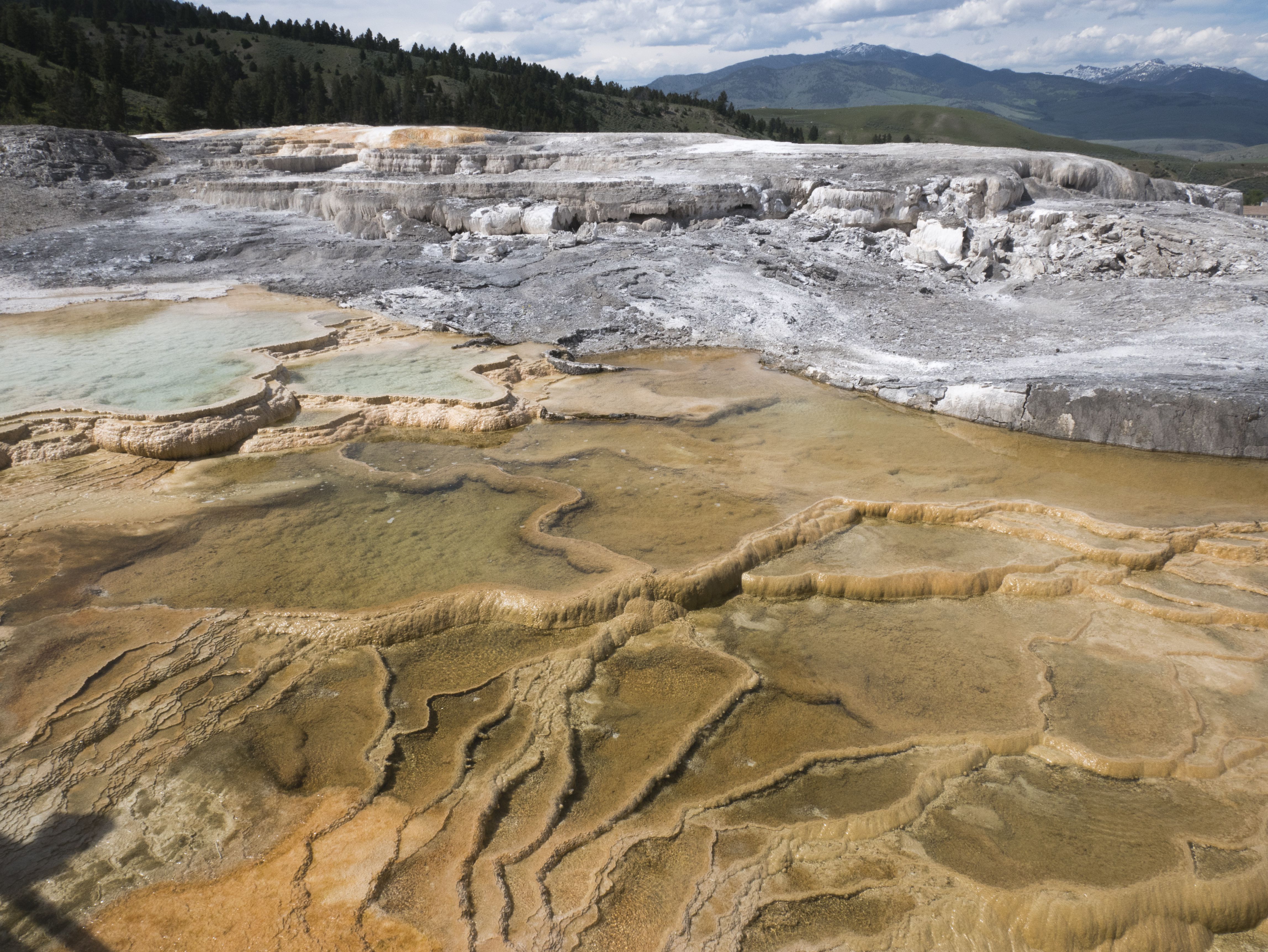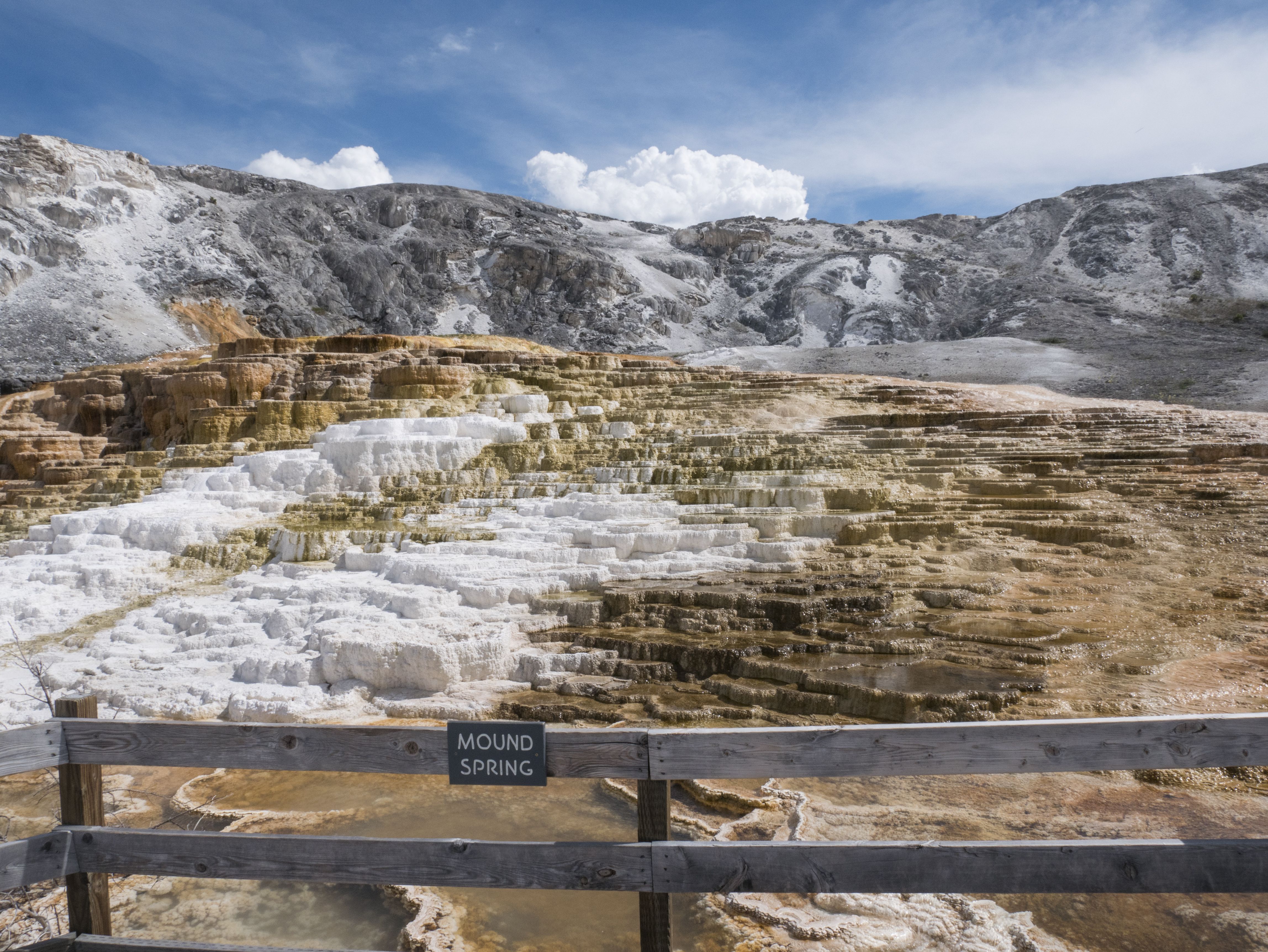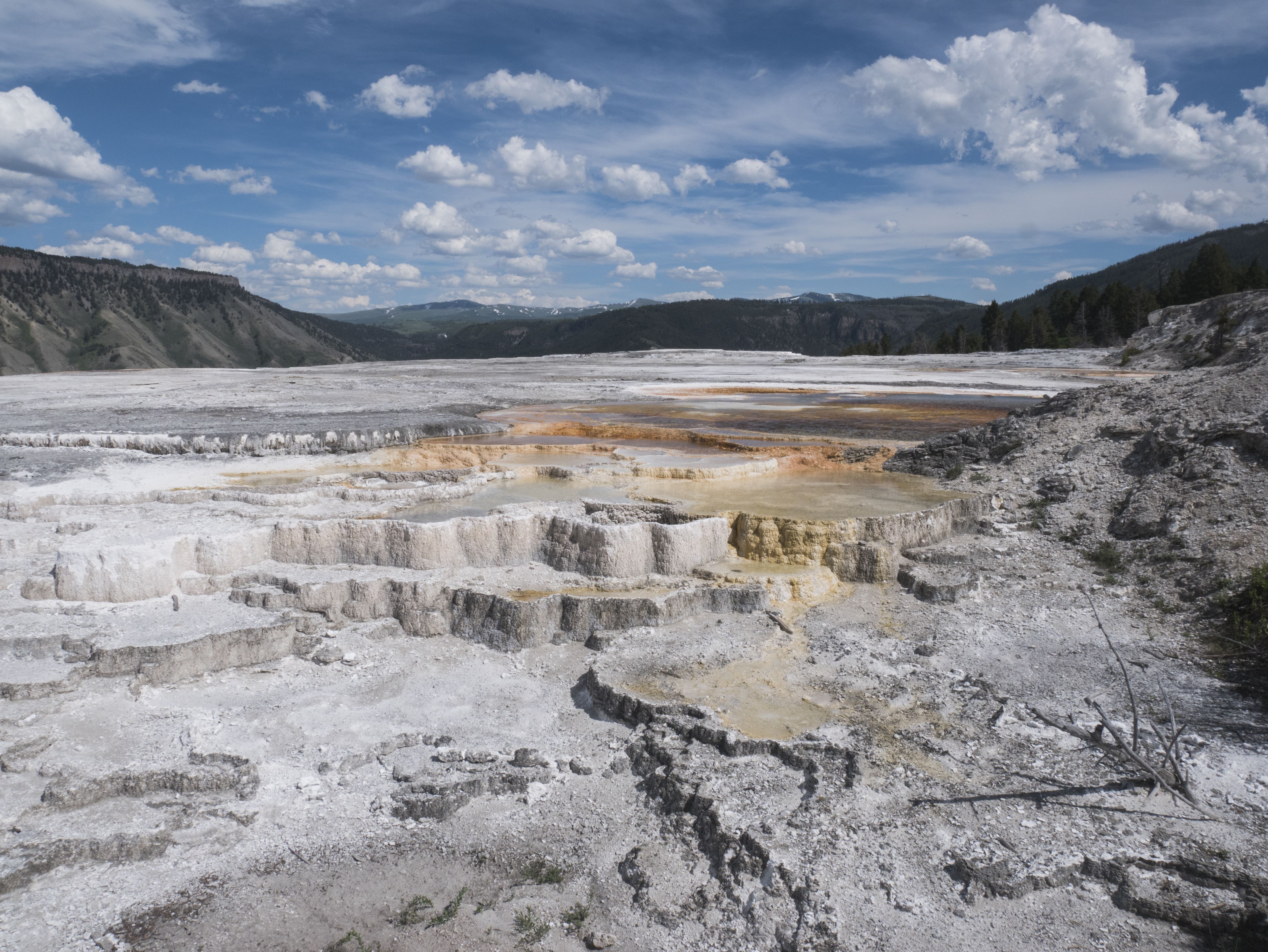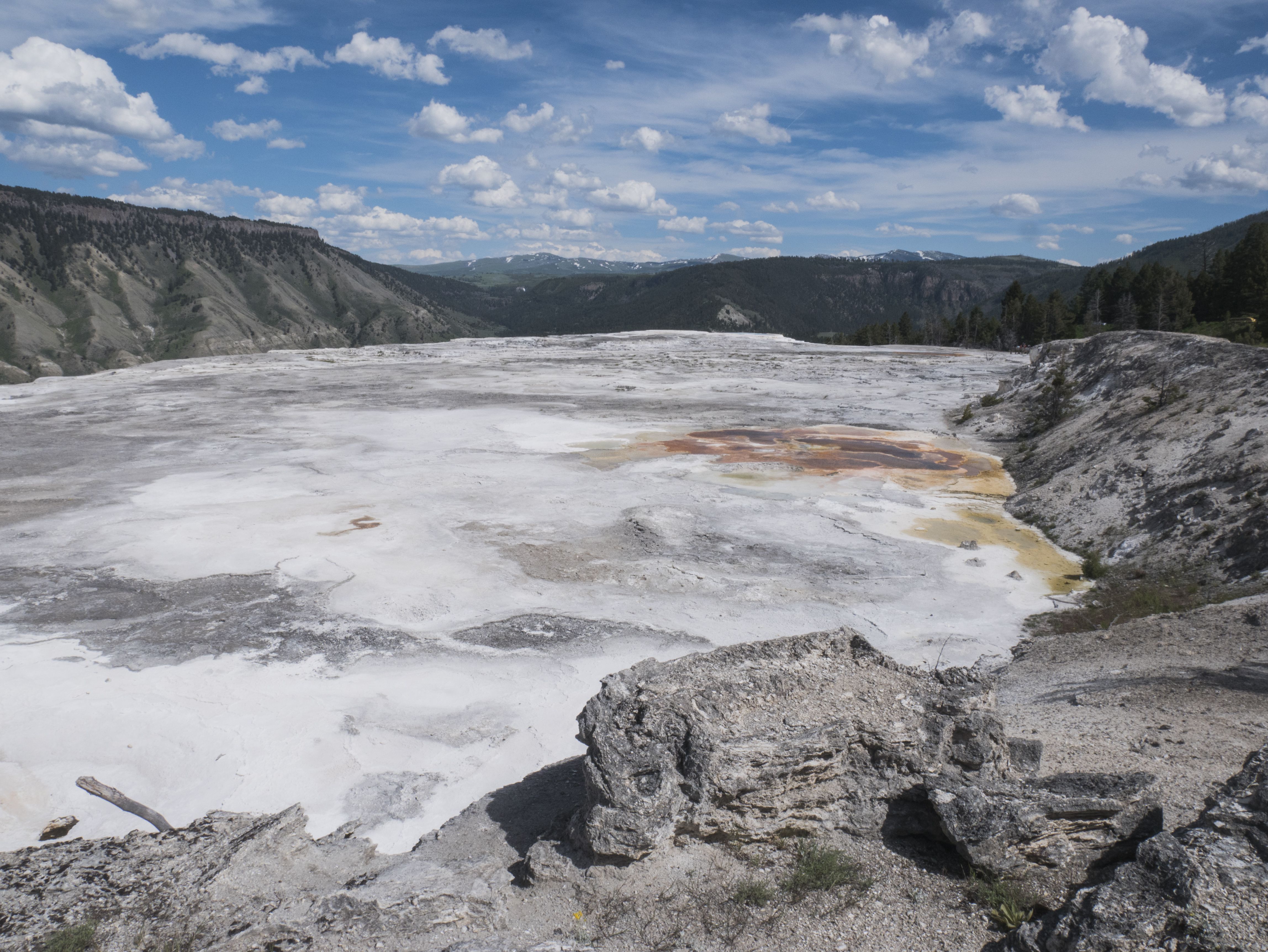 Things change so much in Yellowstone, the park service is constantly changing or moving the route of the boardwalks in order to protect the geysers. In this area, you might even see an Elk or two, some snakes and maybe even a bear…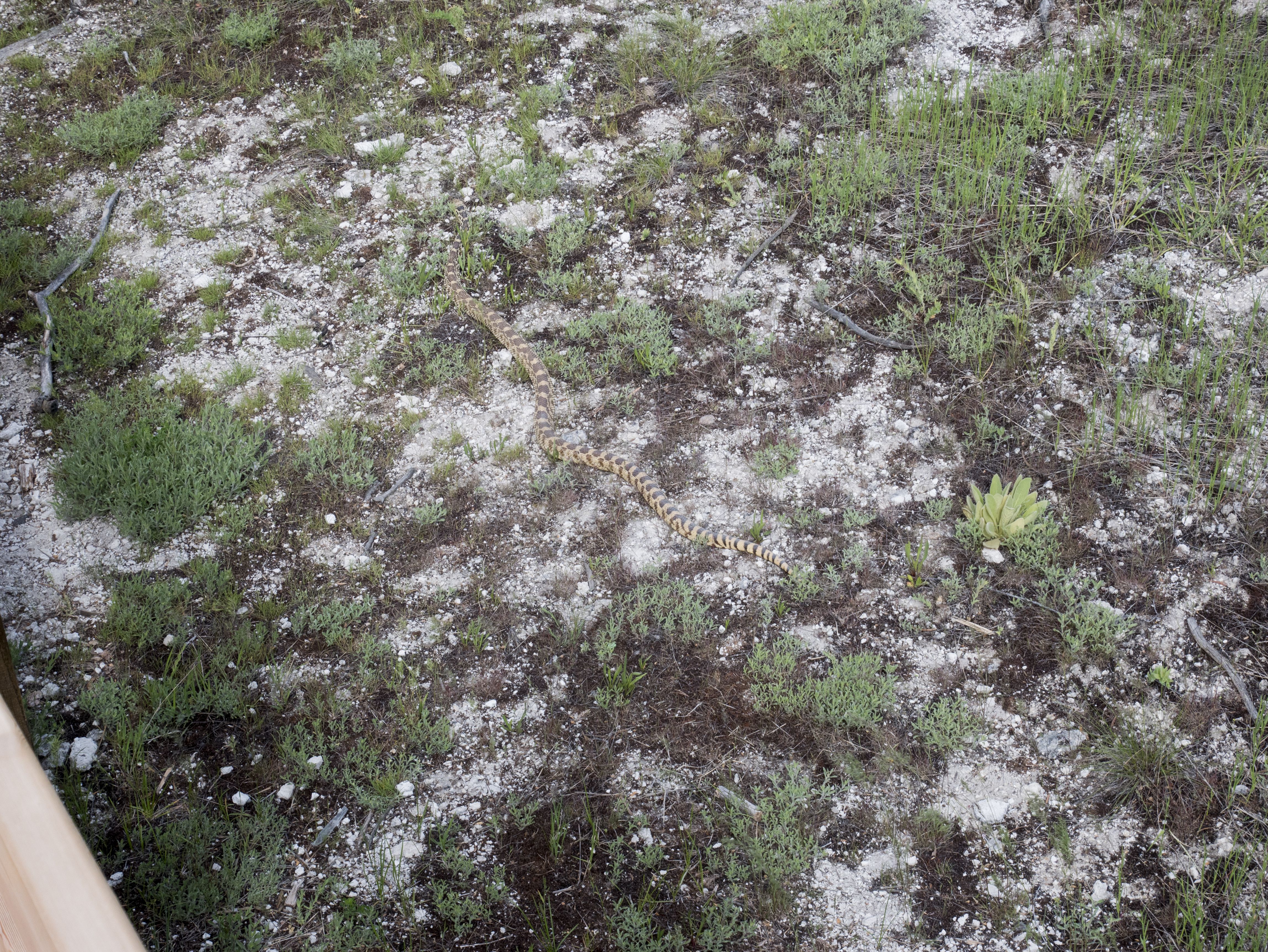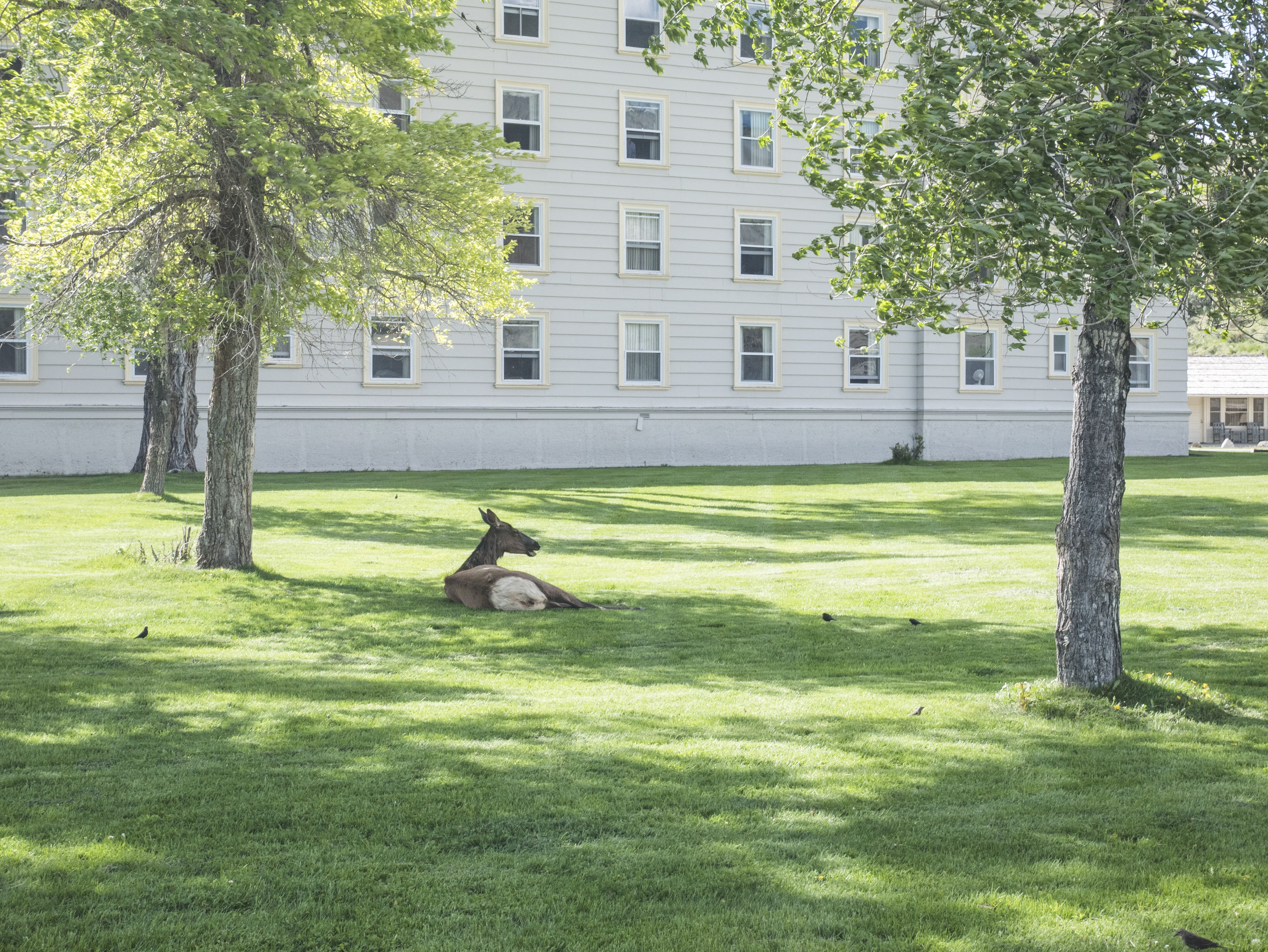 If you're up to it, you can hike down to the Gardiner river in an area that is across from the Mammoth Campground. It's a steep climb back up, so make sure you know that before heading down to the river. Beyond the river, you can backcountry camp if you are the adventurous type, but permits are required. Make sure to get a permit in case you become a bear snack, the parks service will know where to look.
Bears are known to frequent this area, so be on the lookout!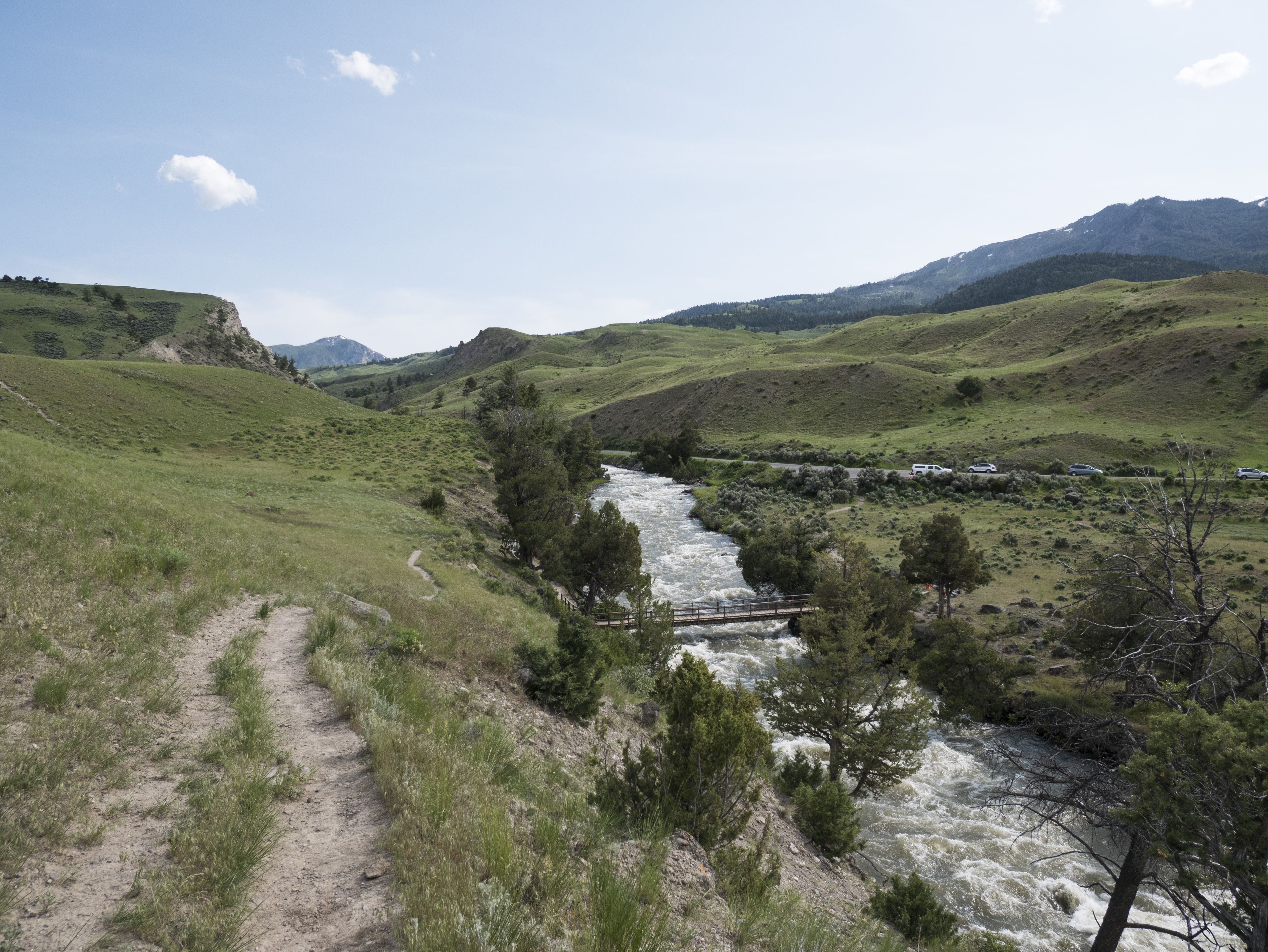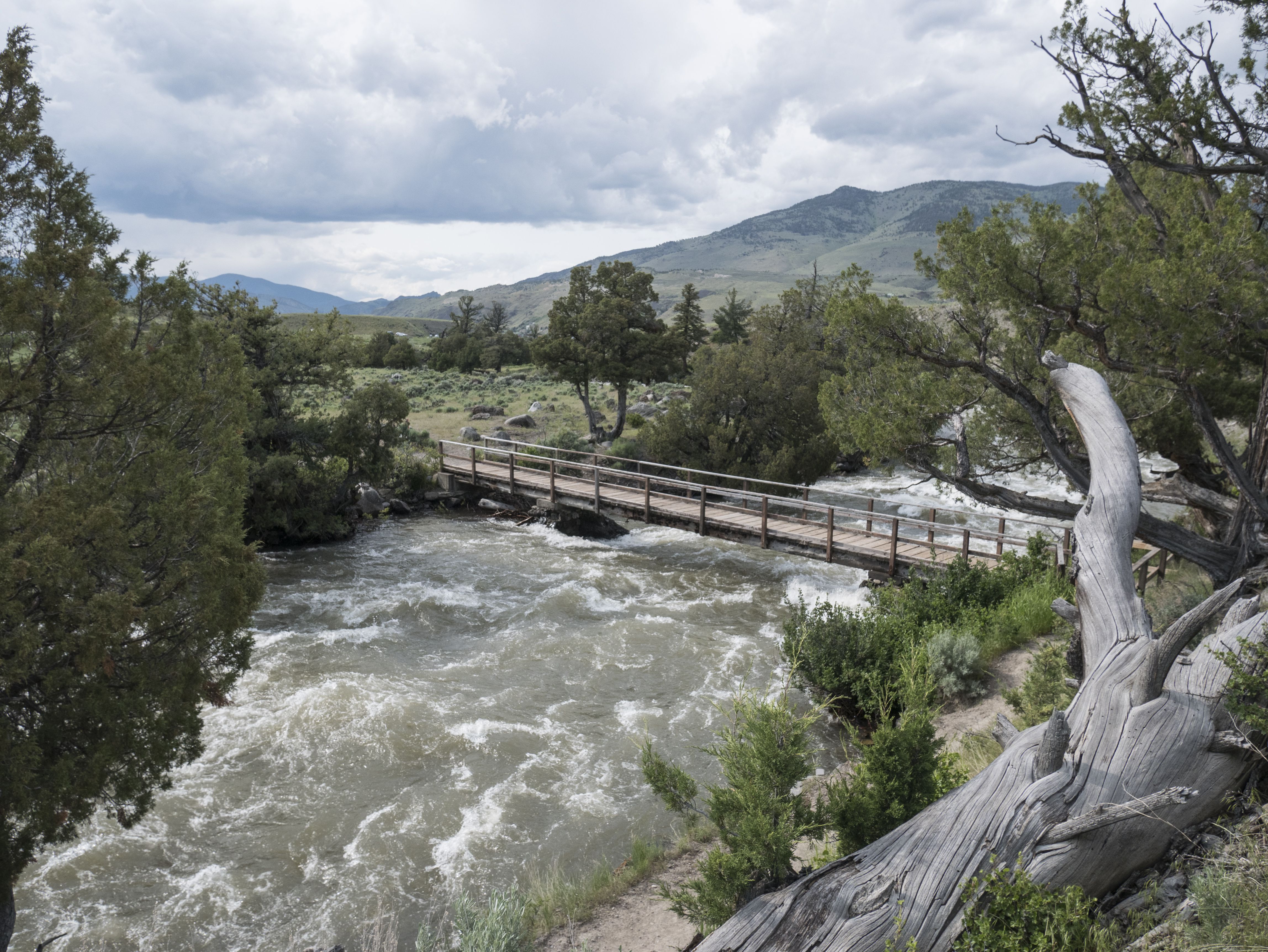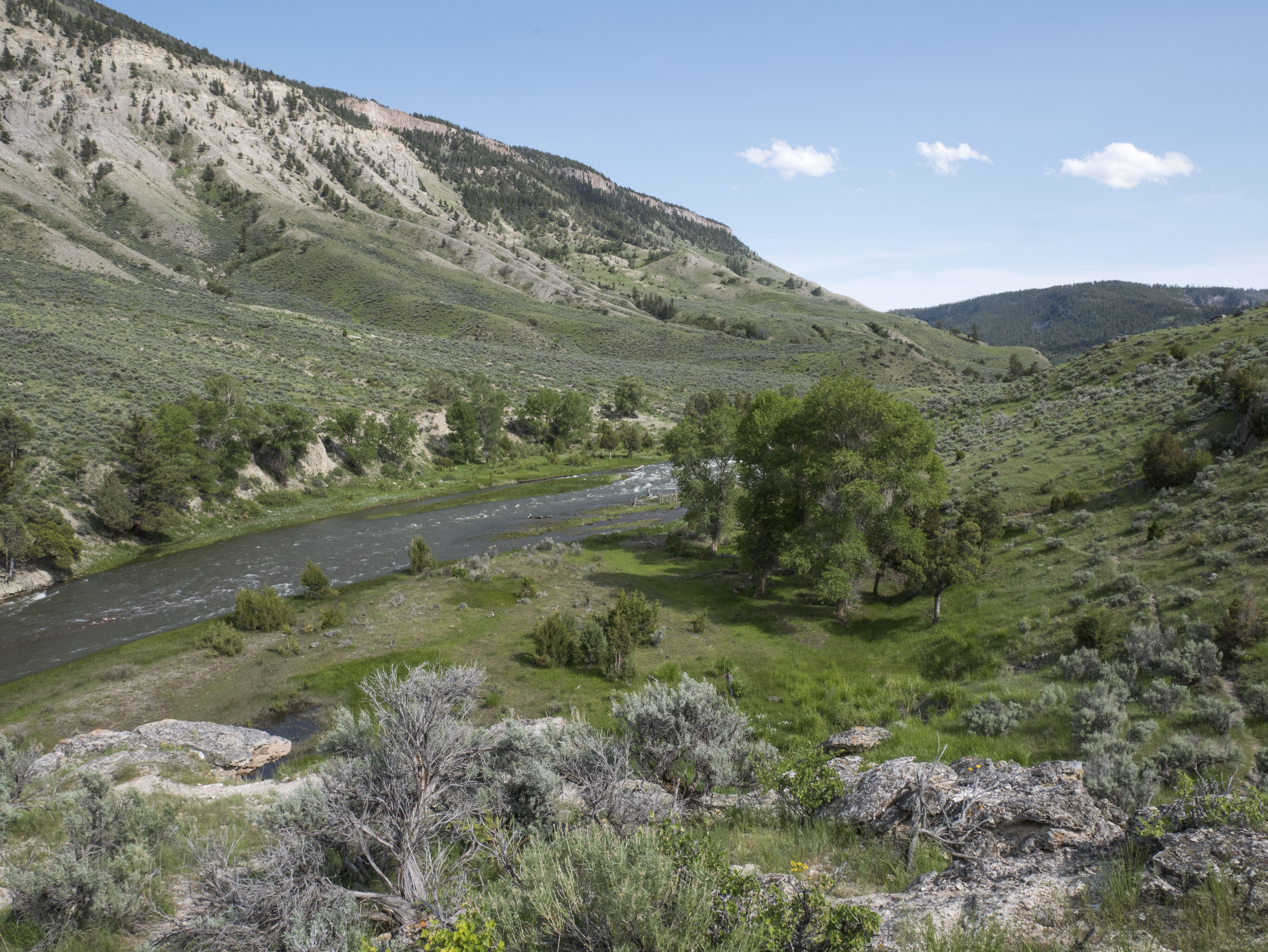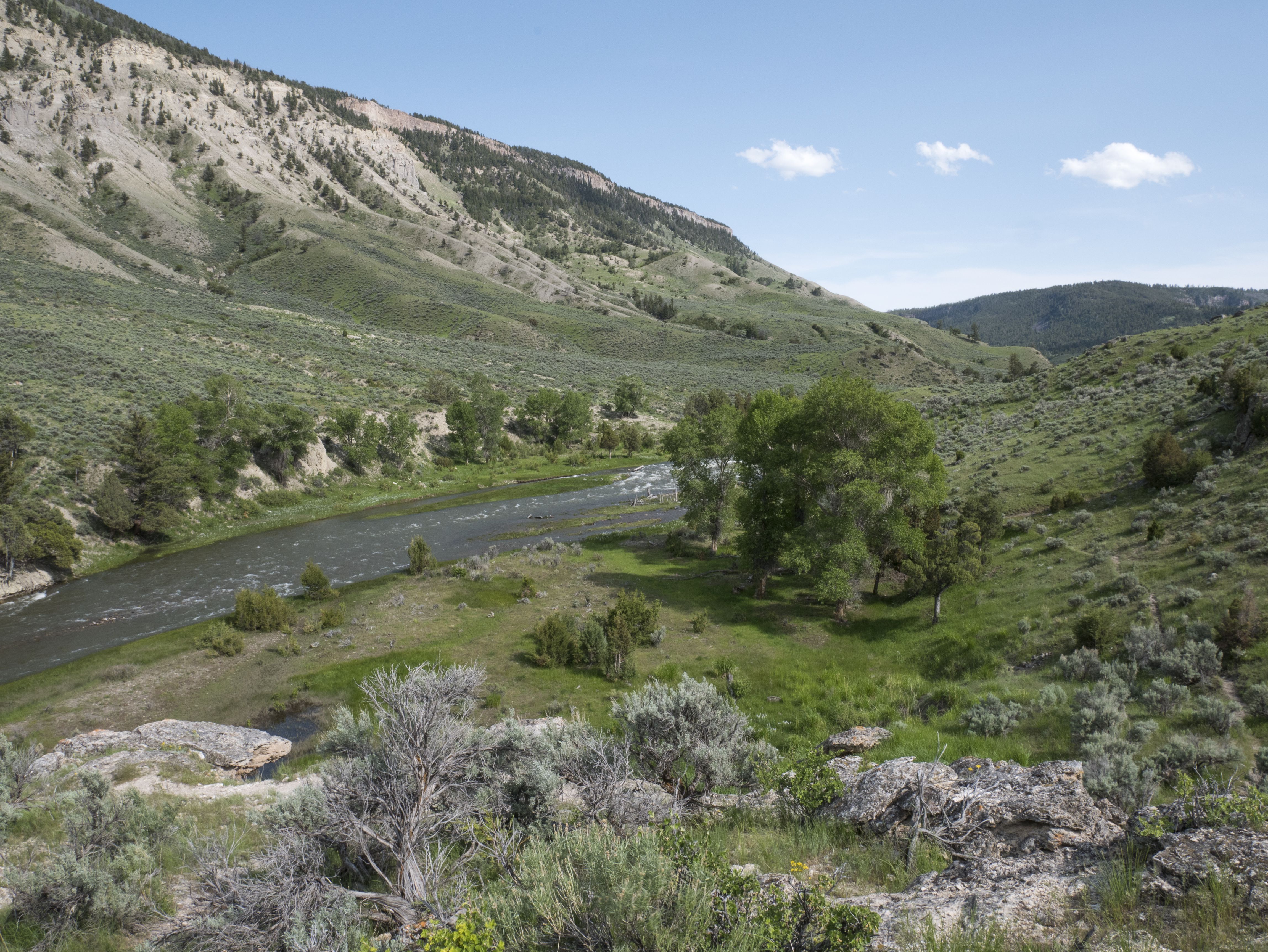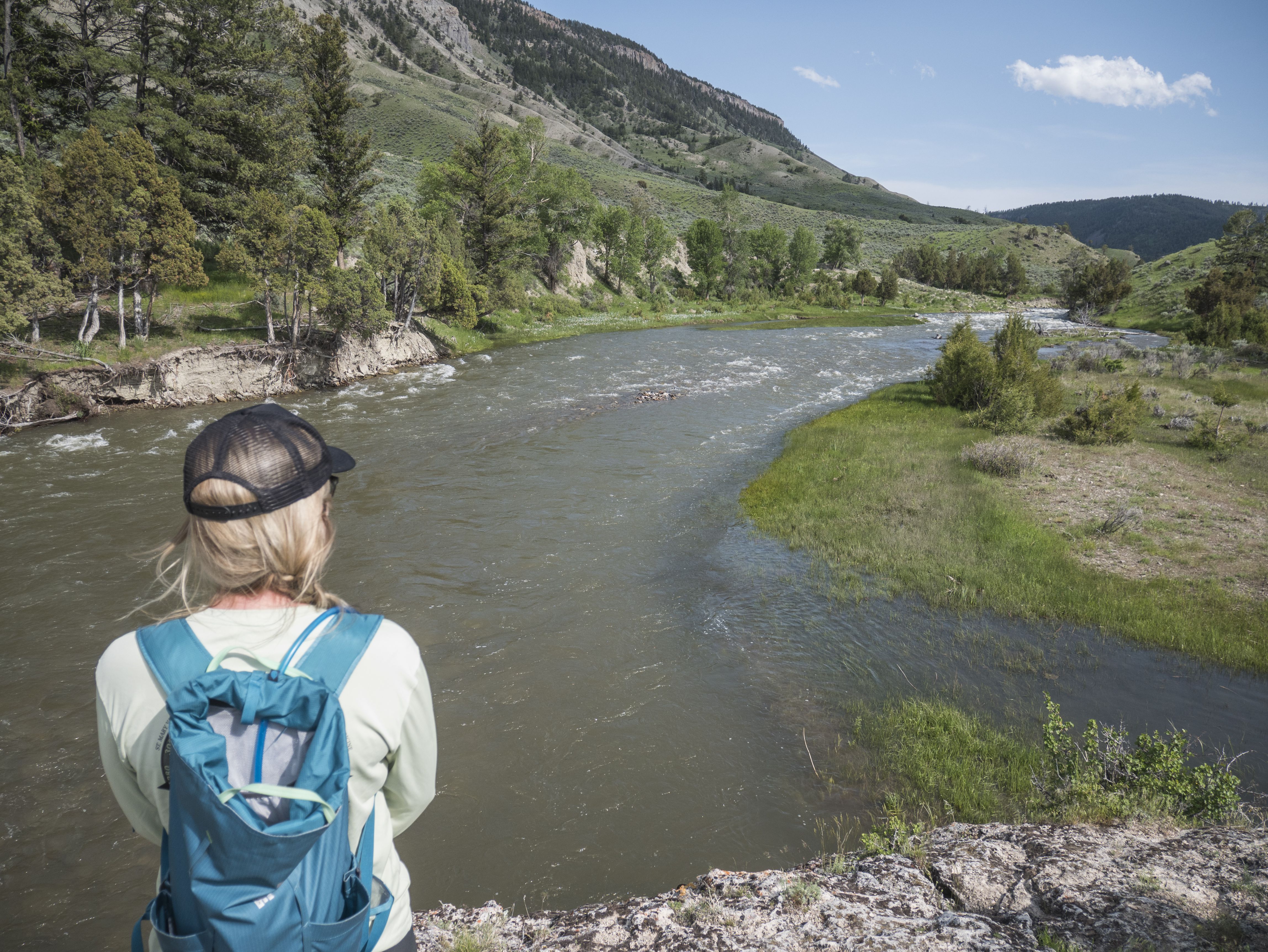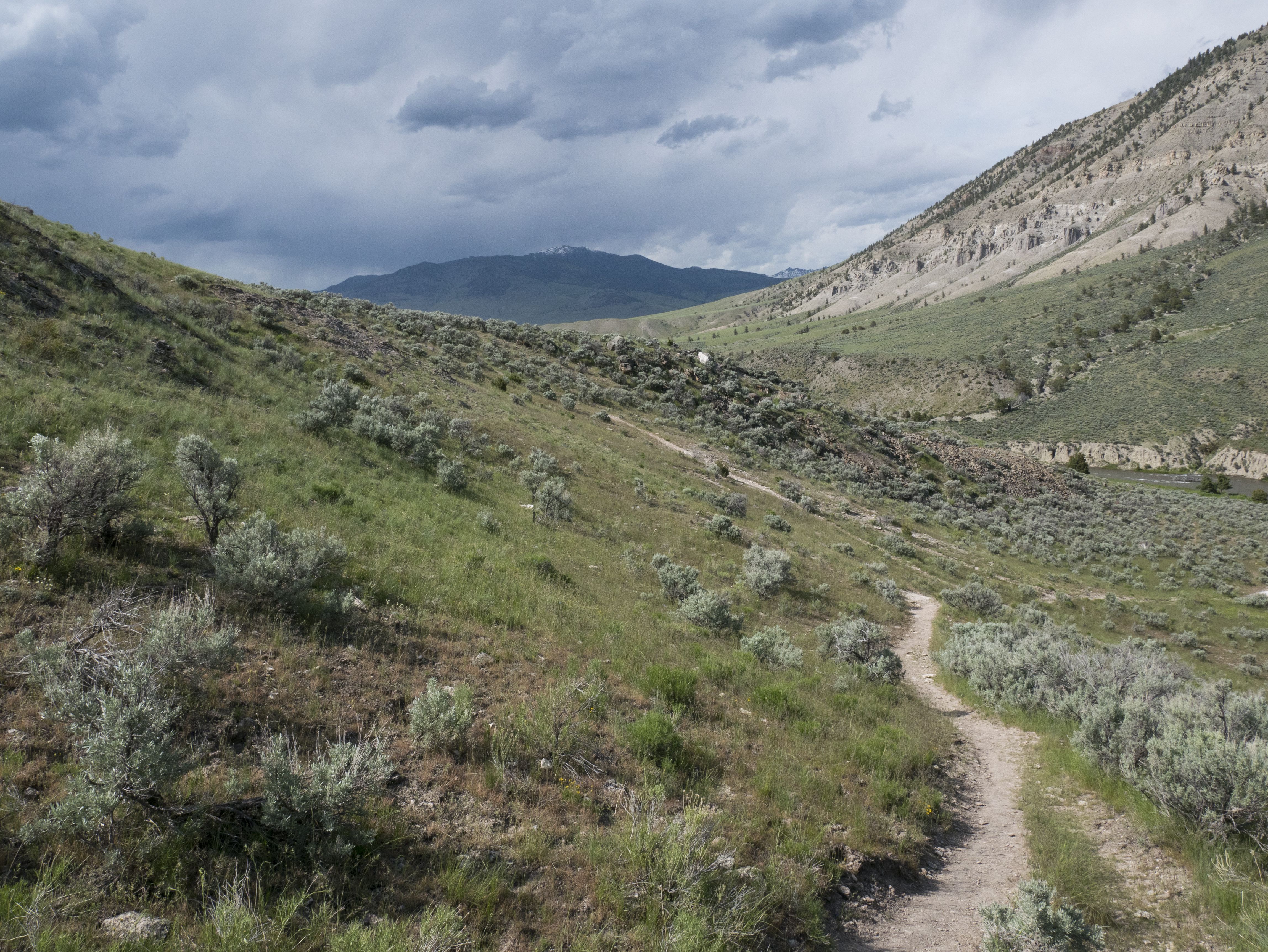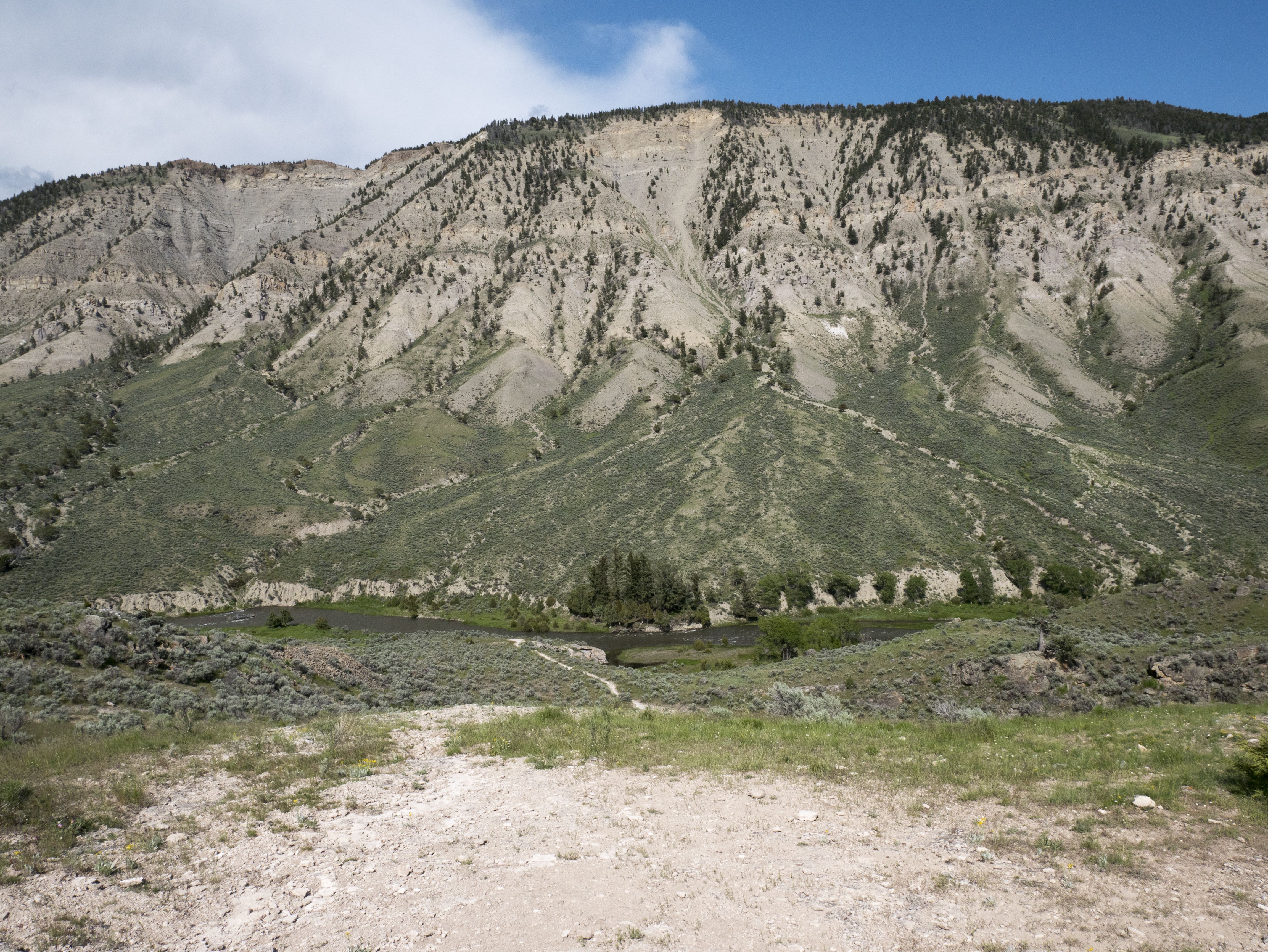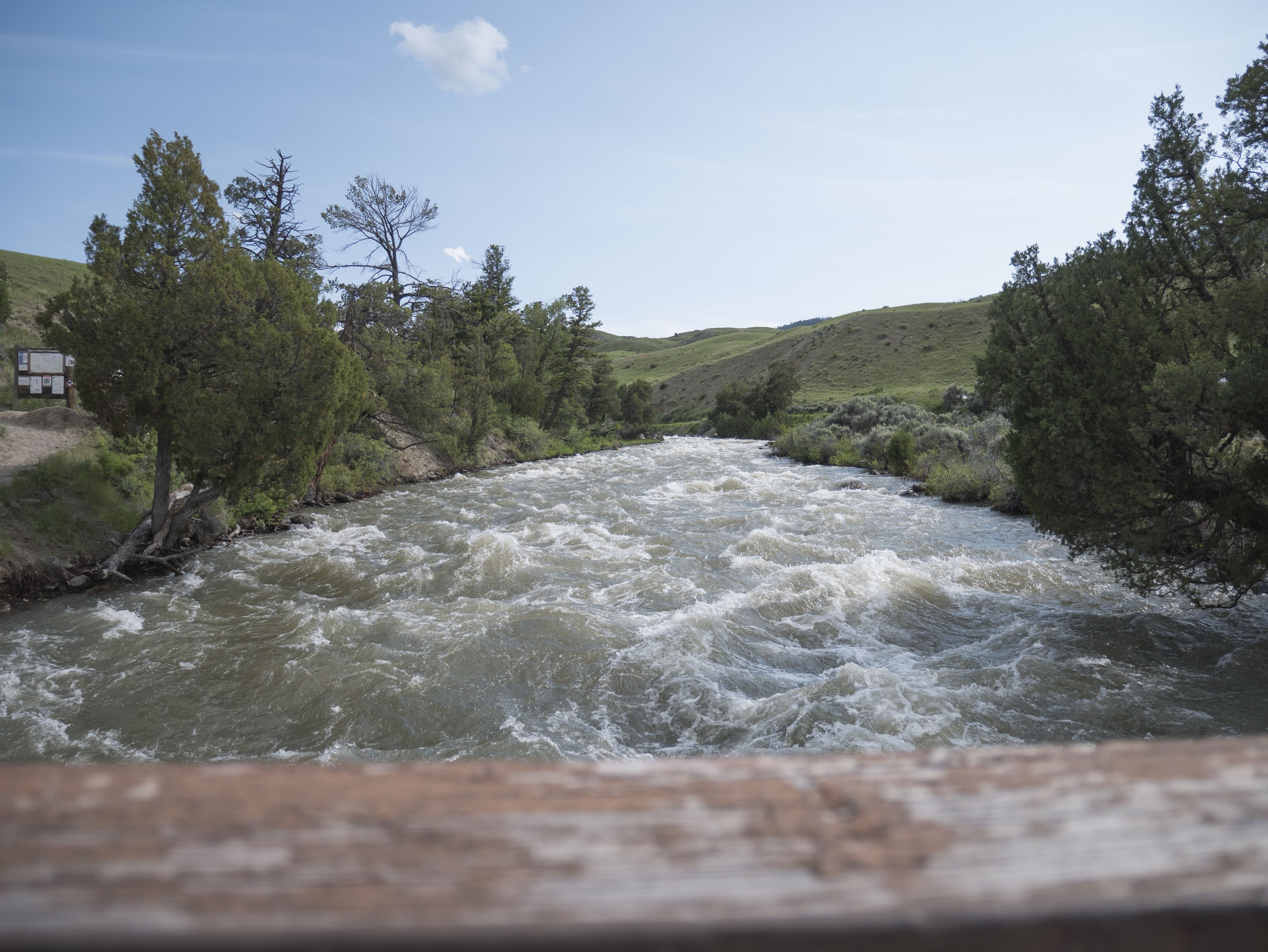 Since we only were able to visit a small portion, we might just have to make plans to stay in Yellowstone for a week or more in order to see all areas of the park.