As many of you already know, we are a bit on the crazy side. As in, we own two Airstreams. Really, what is the point, you ask? Let me start by saying, we tried to sell the 1966 Globetrotter before we set out on our grand journey but people just weren't interested. We had put a TON of work into restoring her but she just wasn't super cute on the inside.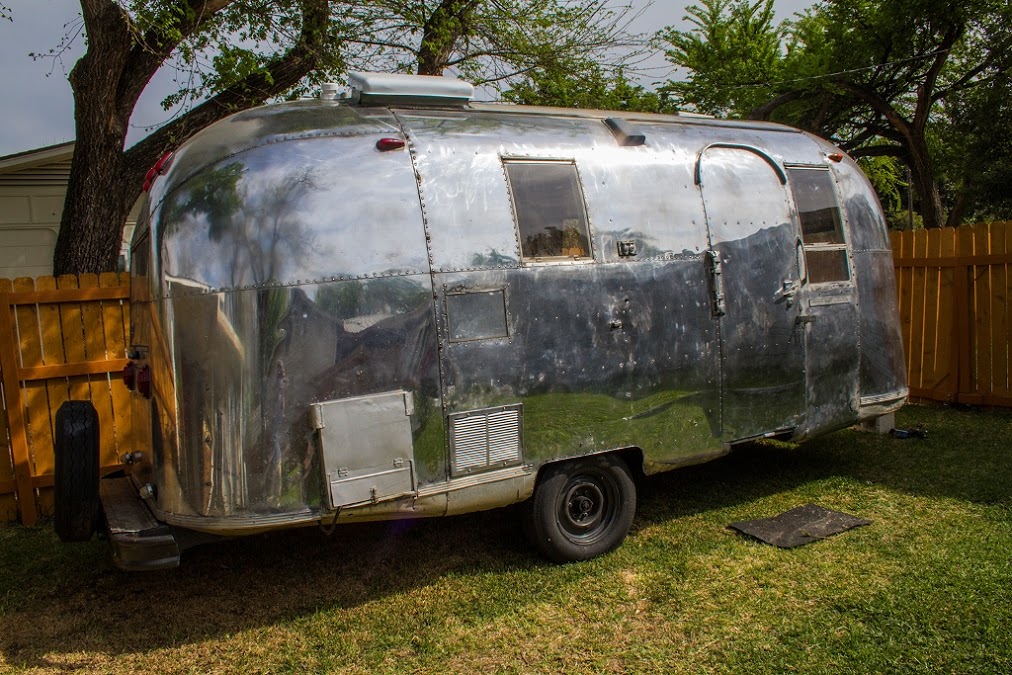 We replaced all of her mechanical parts including installing a new hot water heater, new pex plumbing lines, a whole new subfloor, a new axle (this was fun to watch), and many other boring, yet essential items were replaced. Lets take a look at what she looked like when we first bought her. It's cringe worthy!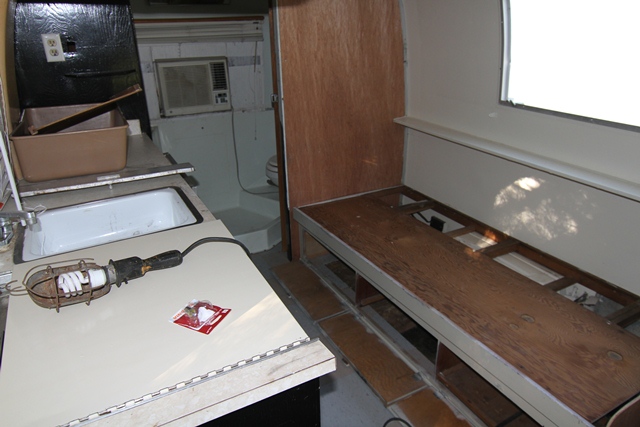 I was against helping with this "remodel" because I was pretty burnt out on "remodeling" things. We had just completed a year long renovation on TWO units of our duplex. I didn't even want to think about flooring or cabinetry, ever again.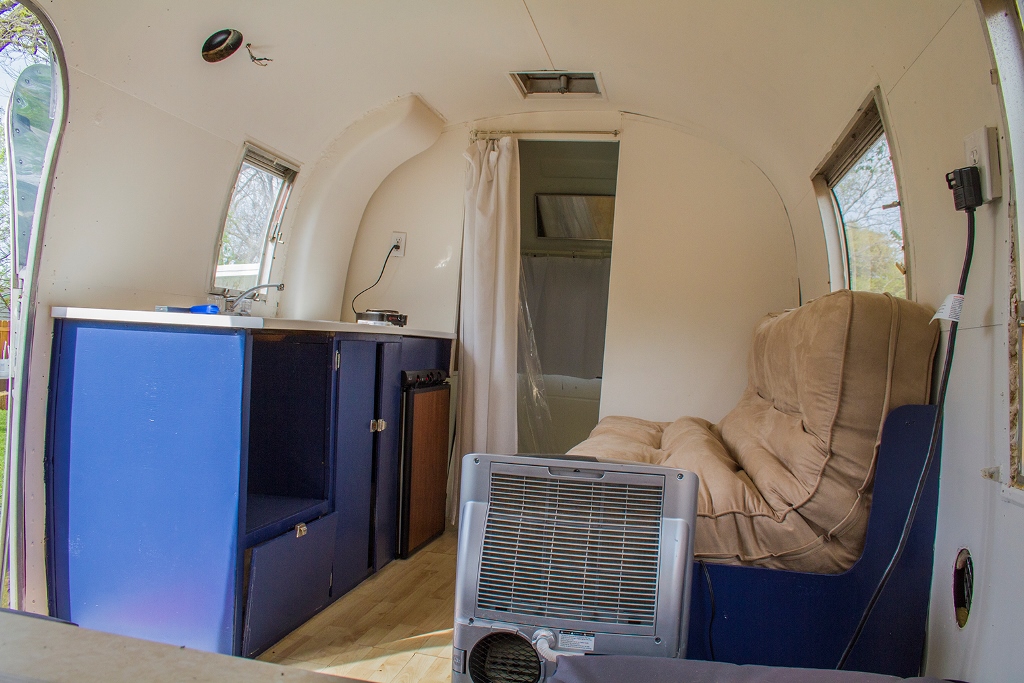 Well, fast forward 12 months and here we are, picking our flooring and cabinetry for this little cute Airstream. She was just sitting over on our side yard not getting any attention so I figured, what the heck, lets make her cute again!
We picked out a "peel and stick" faux wood flooring, because it's light weight and easy to cut for the rounded corners. It took about an hour to fully install the flooring so then we moved onto adding new cabinets. The old ones just weren't, um, salvageable. I mean, come one, they were 50 years old! Anyway, we picked up some prefab cabinets at Lowe's which fit perfectly!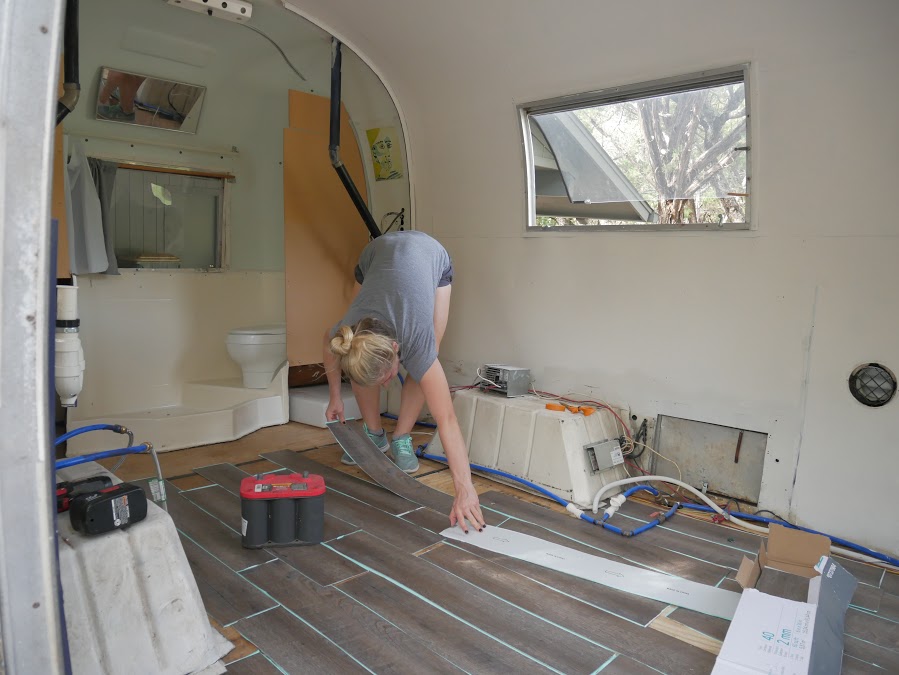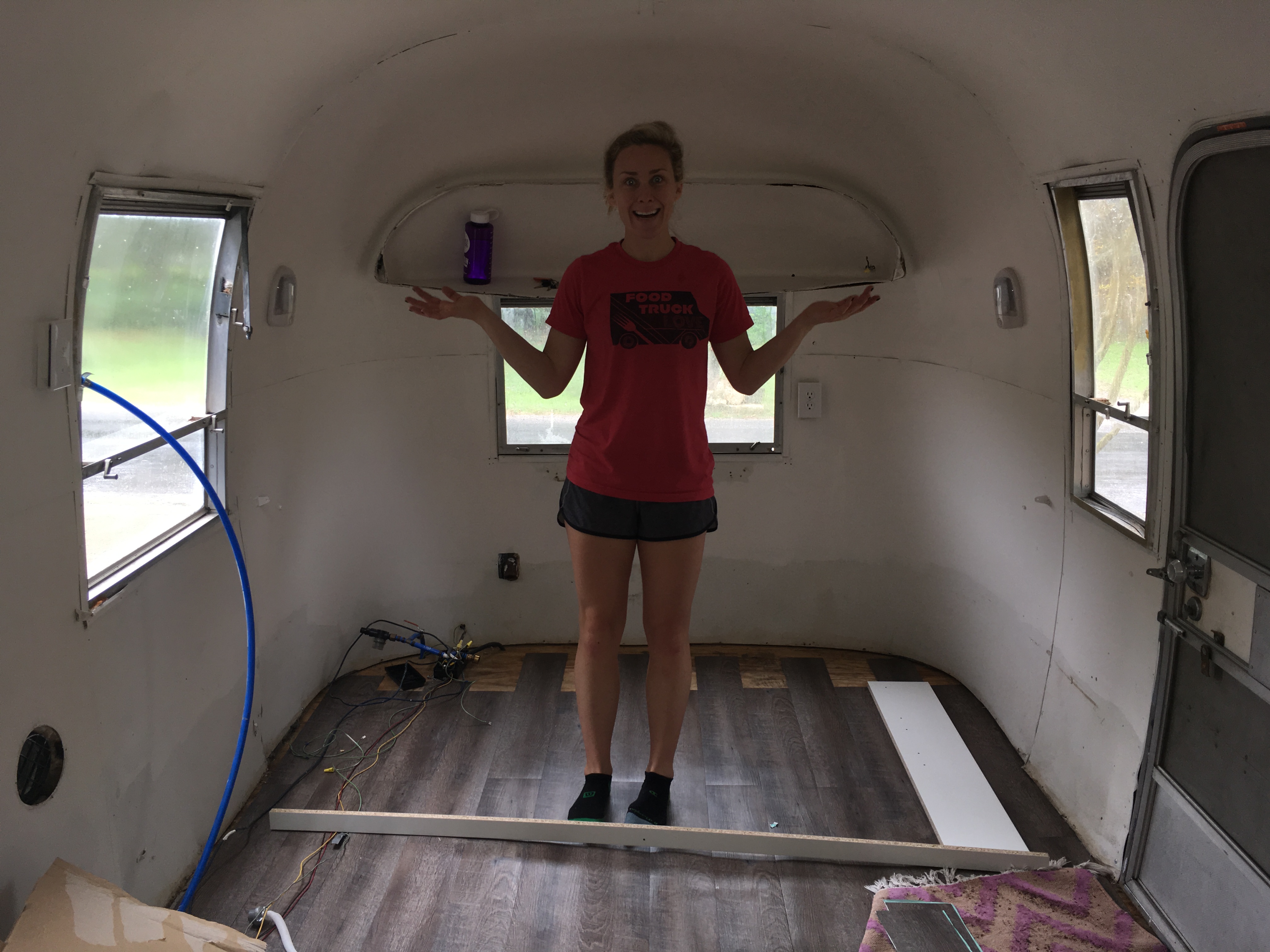 Another task when remodeling this awesome little Airstream was to design a new layout. You see, we just spent 9 months of living full time in a new modern Airstream so we really have figured out the best layout for full time living. Originally there was a gaucho that served as a sitting area, aka couch, and then pulled out into a bed. It was terribly uncomfortable and super cramped. We took the gaucho out and brought the bed to the front which now allows it fit a queen size mattress. It also has some super awesome drawers which will come in handy for storage.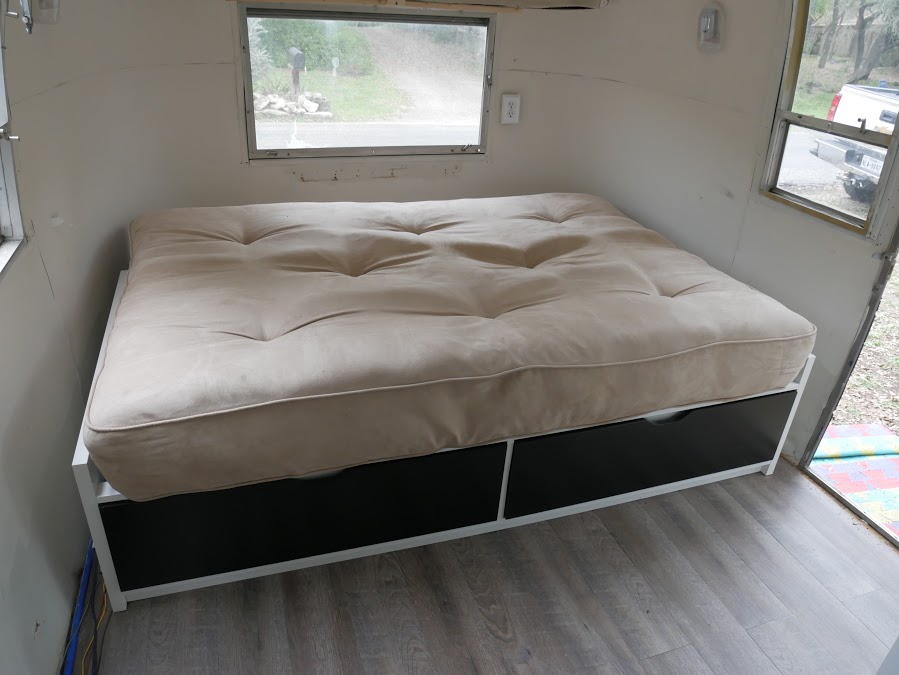 We are still trying to determine what exactly we are going to do about the dinette area. I have a really cute idea in mind but we aren't really on the same page so you know, compromise. We also need to figure out how to craft a door for the bathroom. I was leaning toward a barn style door but I am not sure the wall is stable enough for such weight.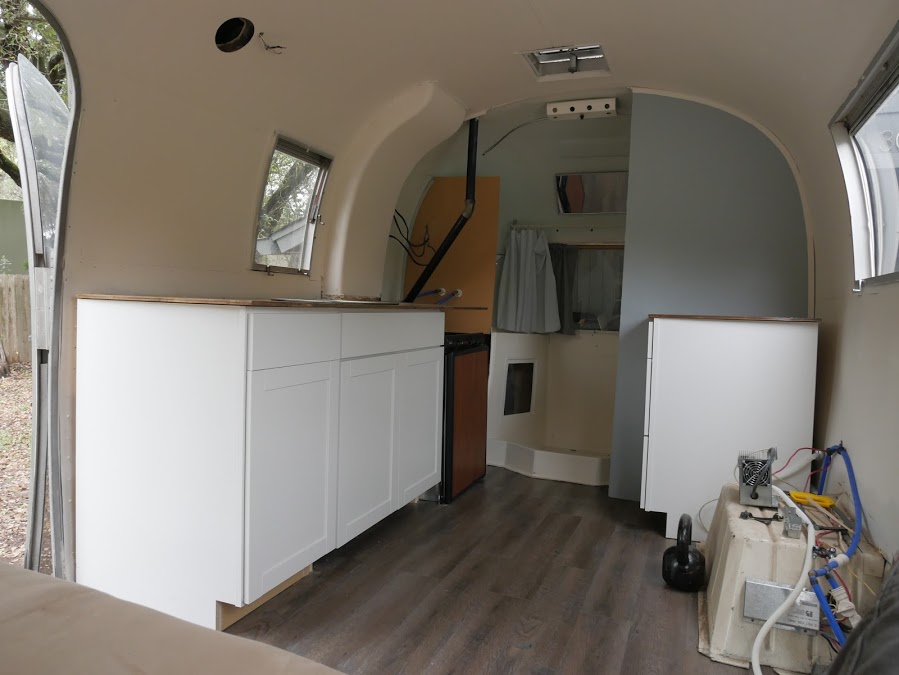 If you have any grand ideas as to what we could do for the bathroom door or the dinette area, let us know!
I am sure that by posting this blog, we will halt all renovation efforts and it will stay in this state for the rest of her life. Fingers crossed I don't lose any momentum!