We are closing in on our fourth month of living tiny in our Airstream and things have definitely started to feel "normal". In the beginning, the quirks of living in such a small space with another person plus four dogs was a bit overwhelming. At this point, we have worked through most of those kinks and barely remember what it is like to live in a normal sticks and stones house. I don't even remember what it was like to take a shower with the water running continuously or what a normal size stove looks like.
We have come to LOVE boondocking. We have gotten very lucky in the places we have found to stay for free in that they have been some of the most beautiful, less trafficked, neighborhoods. It makes the days of staying in cramped RV parks worth it. In order to make the boondocking experience a little more enjoyable we will need to up our solar power game, but at this point, our little generator does just fine.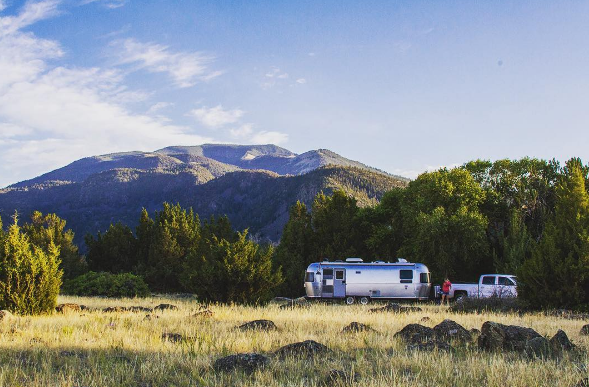 We have visited some of the most amazing places in all of the world. Really. Over the last four months we have visited multiple state parks plus a few different national parks and Glacier National Park is hands down the most amazing place on earth. It has some of the most gorgeous lakes, mountains, glaciers, and wildlife we have yet to witness. And some of the friendliest folks! It is where we saw those three adorable grizzlies after all.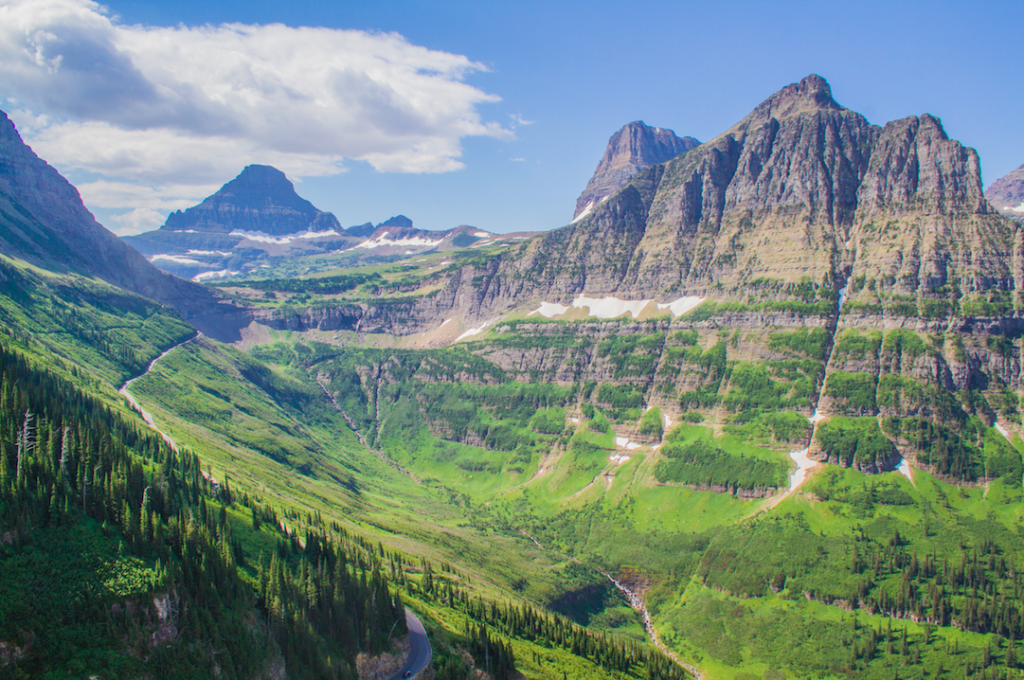 There really are some AWESOME grocery stores out there. Mr. TCP jokes that this should be called the Grand Grocery Store Tour. He doesn't get as amped up about a good grocery store like I do. We have visited some of the most amazing, to me, grocery stores in the Western United States.  About a year ago, I was following a family on Instagram who lives full time in their 30ft Airstream and they had posted about this great little locally owned grocery store in Missoula Montana called Good Food. All I could think about was, "Gee, I will probably never get to visit that grocery store." But guess what, my dreams came true, and we visited Good Food in Missoula Montana just last week. I wish I had gone alone because Mr. TCP made a quite the scene in the middle of the grocery store regarding the cost of some bread. Granted, he has done very well up until this point, he hasn't yelped at the cost of anything so I wasn't too embarrassed when I heard from across the store, "SIX DOLLARS! FOR A LOAF OF BREAD! GET OUT OF HERE!" I immediately knew it was him because A. it sounded like him and B. he is known for yelling out the price of something when it finds it ridiculous. I agree, six dollars is a bit much so we didn't buy the bread.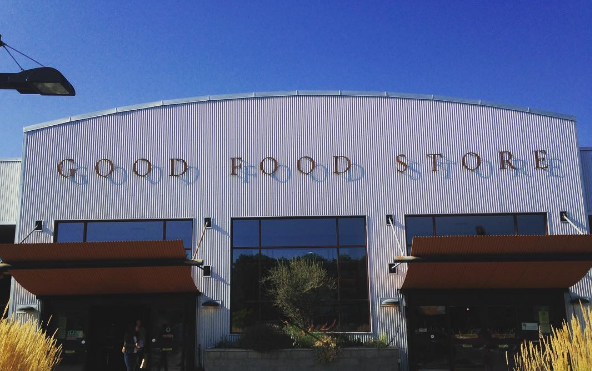 I have fallen in love with cows! In northern Montana their cows are "free range" and just roam all over the place. And they are everywhere. It's just the cutest thing. One day, I'd love to have a little farm with farm animals such as cows. One thing that is growing amongst the hipsters and health nuts is buying a cow and having it proceeded so they have their very own "free range" beef. When I think of our little farmlet, I imagine raising cows for that purpose. However, I can see this getting out of hand quickly. As in, I'd never be able to let the cows go to the slaughterhouse and we would end up with a ton of old cows that have now become pets. Living in an Airstream, with no real place to park it, makes it a bit difficult to acquire farm animals, so I think Mr. TCP is going to push for our Airstream living as long as he can.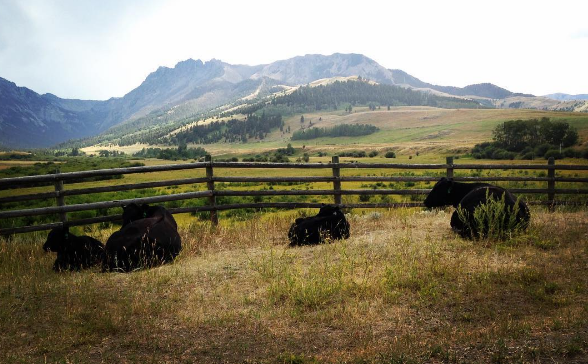 We have put ourselves in somewhat of a pickle. As some of you know, we have had some trouble leasing our duplex from afar but we FINALLY got it leased! Raise the roof. Before we were able to get the duplex leased, our tenants in the house asked if they could extend their lease through next year. We agreed to let them, I mean, why not? We had planned to just move back into the duplex when we got back, but fortunately (and maybe unfortunately) we found tenants. So at this point, we do not have anywhere to go "home" to. This should be interesting.
When we realized that we weren't going to have anywhere to live when we got back to Texas, I thought I could start looking for a new property. Potentially another duplex, so I started to apply for a loan. Ha! Jokes on us. Apparently, my debt to income ratio is a bit much at the moment, which duh. It seems they are just giving home loans away so I figured I would qualify, but apparently, not. I feel like I make a great debt candidate. All of our properties are fully leased and generate a decent amount of income per month. So here we are, with our plan B no longer a viable plan at this point so we really are kind of up a creek without a paddle.  Anyone have a nice driveway they want to lease out?? Joking aside, we will find a nice little trailer park in the Austin area to call home until we figure things out.
When I think about how this journey ends in just two months it makes me very sad. Knowing we will be going back to the hustle and bustle of Austin traffic, sitting in cubes, and living our old life gives me a small panic attack. This just means we will have to put it into high gear and figure out how to get back on the road!