If you're considering full-timing in an Airstream or RV, or even in your car, at some point you might ask yourself "What do full-timers do all day?" At least, that is one of the questions I had. Not necessarily the, what do you do all day question – because we work full-time from the road – but more of a, what do you do when work is done?
For us, we've found plenty of time to do something that I love to hate. HIKING. You might think hiking is fun, as do I. However, that usually changes after about the first 15 minutes when we start climbing up the steep grades of any good ol' hike.  I often think something is wrong inside me because I'll pass people who are gazing at the cliffs or rivers and they aren't even out of breath. Meanwhile, I huff and puff like I'm dragging boulders and can't even get out a quick exchange of pleasantries without it coming out as a single or few, UGH, HERG, EHH, HAGGGGG. I promise I'm just saying hello, no need to stare or be scared. I promise I am not going to fall on you, this time.
I often forget to check the name of the trail, which would be prudent, because it will usually tell you what you're in for. To be honest, this one wasn't that bad. It only held a few short uphill beasts that I conquered (barely) and it certainly wasn't worthy of the name Misery Ridge. Perhaps, it has to do with the height of the peak and the chance that you could fall off the edge and break your leg. That would probably be considered misery. We even saw these little huts along the trail with crutches strapped to them.
As you wind your way up this trail, you'll find a lot of great vantage points of the area. One of those is likely Bend, Terrebonne, or Redmond, depending on which direction you're looking or facing. You'll also find skilled rock climbers dangling from the walls looking over at the "hikers" with their Saloman shoes and their walking sticks, and in my head they are thinking – you enjoy your hike while I climb straight up this wall while eating a Clif bar. Hey, I have Clif bars too…
Now, I should mention that while I'm known as the heavy breather, I'm also known by a few other names. Sally, Pokey Joe, Slow Mo, Hurry UP! And, my favorite – ARE YOU GOING TO MAKE IT? – well, you get the idea. These are all names Mrs. TCP will give me on any one of our hikes. And, it's not that I'm really slow, nor is she mean. I like to take photos and she likes to do acrobatics and wants me to hurry and be there when she springs into action.
Often, the best part of a hike is when you finally make it to the top and you're convinced the effort was worth the view.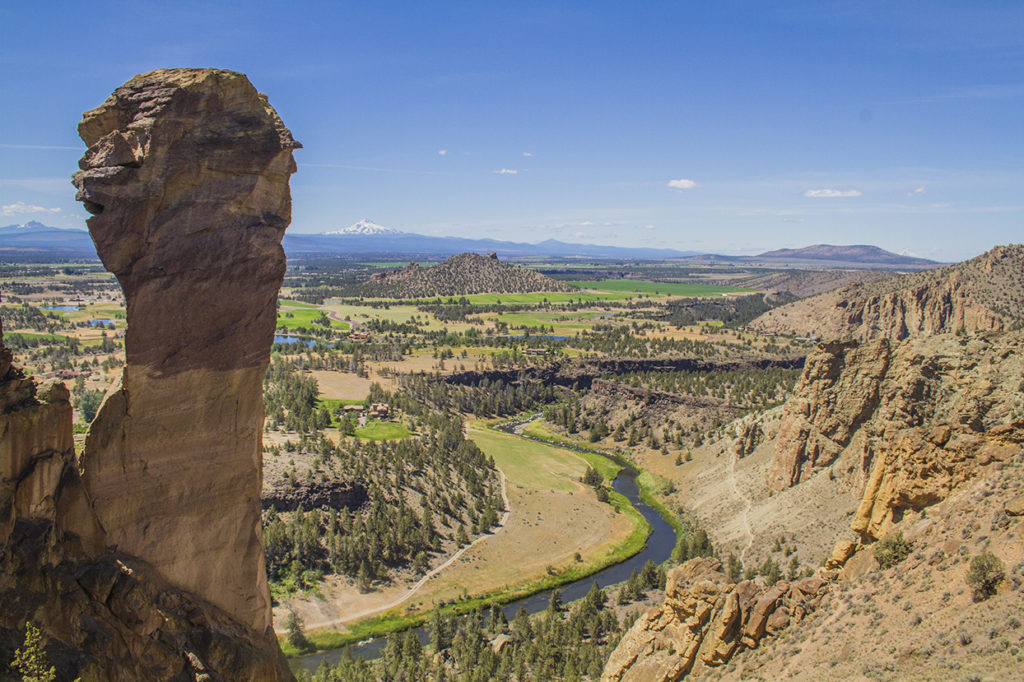 So, if you're in Bend, Oregon and find yourself wanting to check out some trails and a few good views of the surrounding area, head on over to Smith Rock State Park. It's just a few miles away.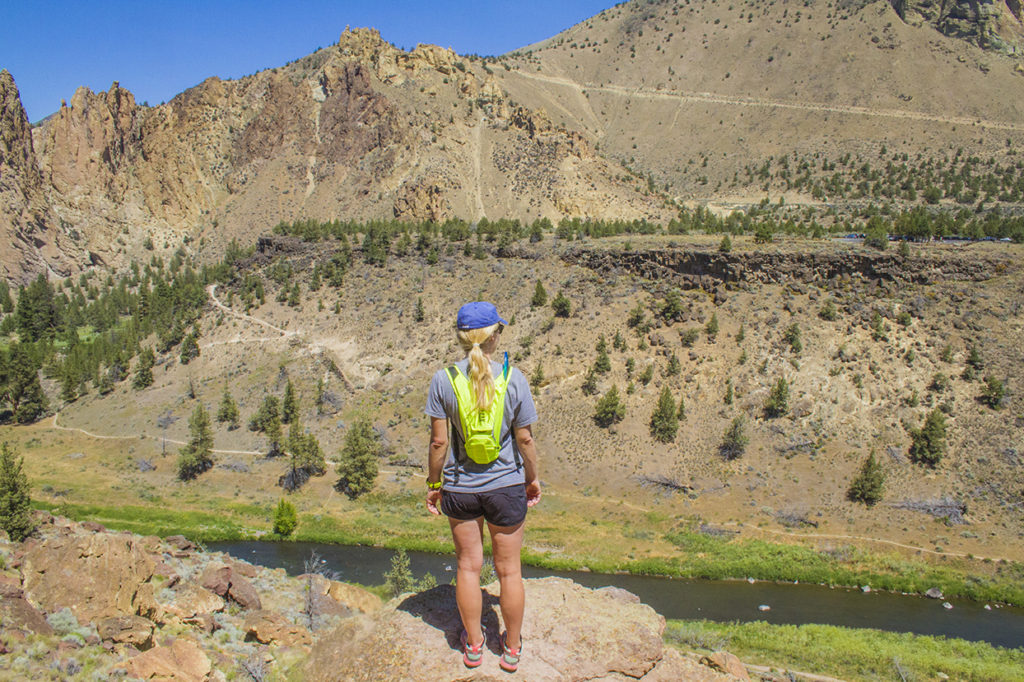 –
Mr. TCP