We just spent, what seems like, a fast and furious few days in the town of Tulum. It's a hipster haven about 50 miles south of Cancun.
I've always heard great things about Tulum and was very excited to see what all of the hype was about. It is a super cute little town, well actually, I can only speak to the beach road part of Tulum which has an abundance of great places to eat, shop, and sleep.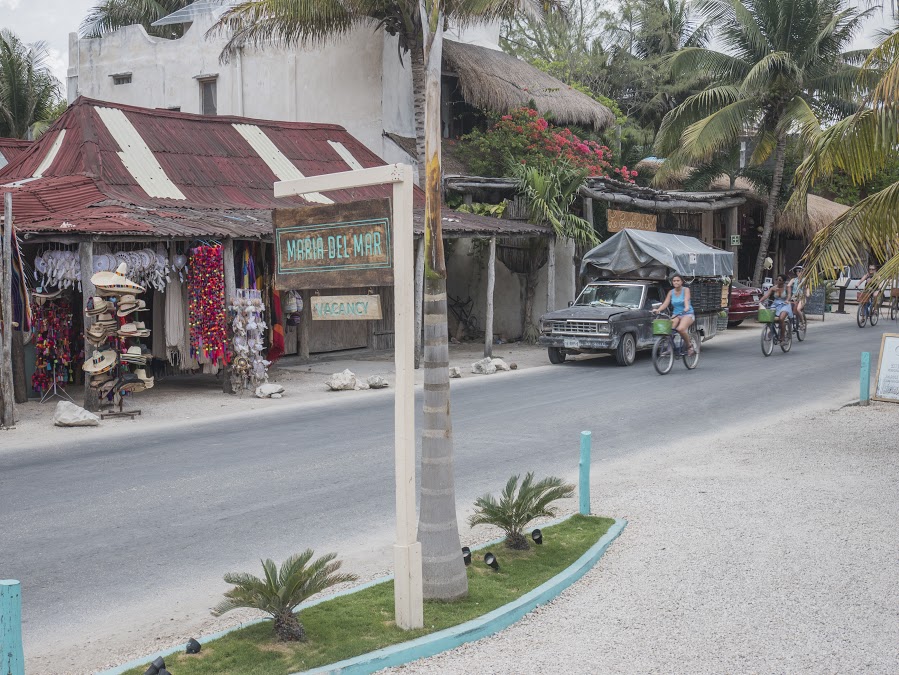 Instead of staying in your traditional all inclusive resort, which they have few of in Tulum, we opted to stay in a trendy AirBnB. We are huge fans of AirBnB and were certain this one wouldn't let us down. And it didn't. It was adorable and in a great location.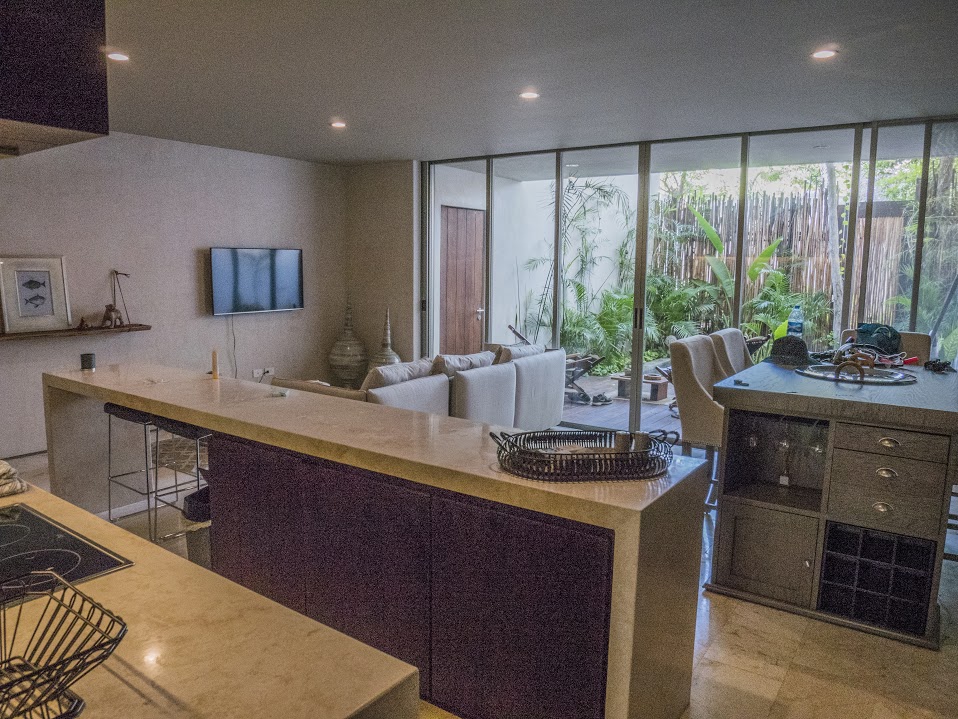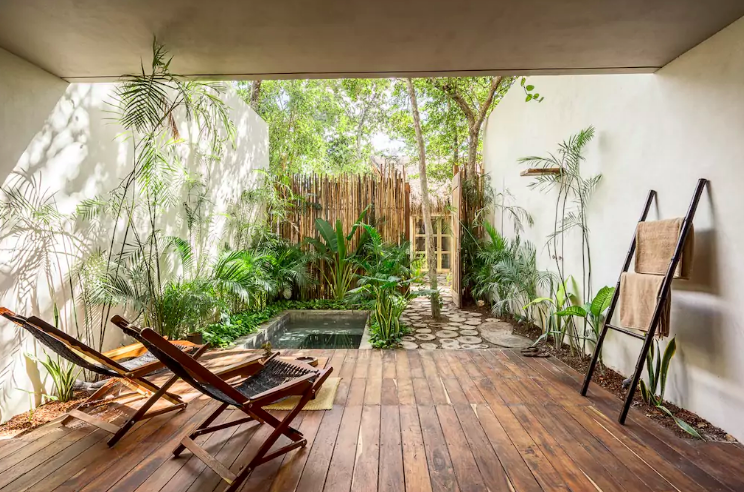 At first, I was kind of bummed that we weren't right on the beach but instead we were in a location central to the ruins and some cenotes, which we wanted to visit. The AirBnB had bikes we could use to scoot around town and we definitely were not the only tourists on the beach cruisers. They were everywhere. It seemed to be everyone's mode of transportation. I'd say we easily logged over 40 miles on the bikes while we were there.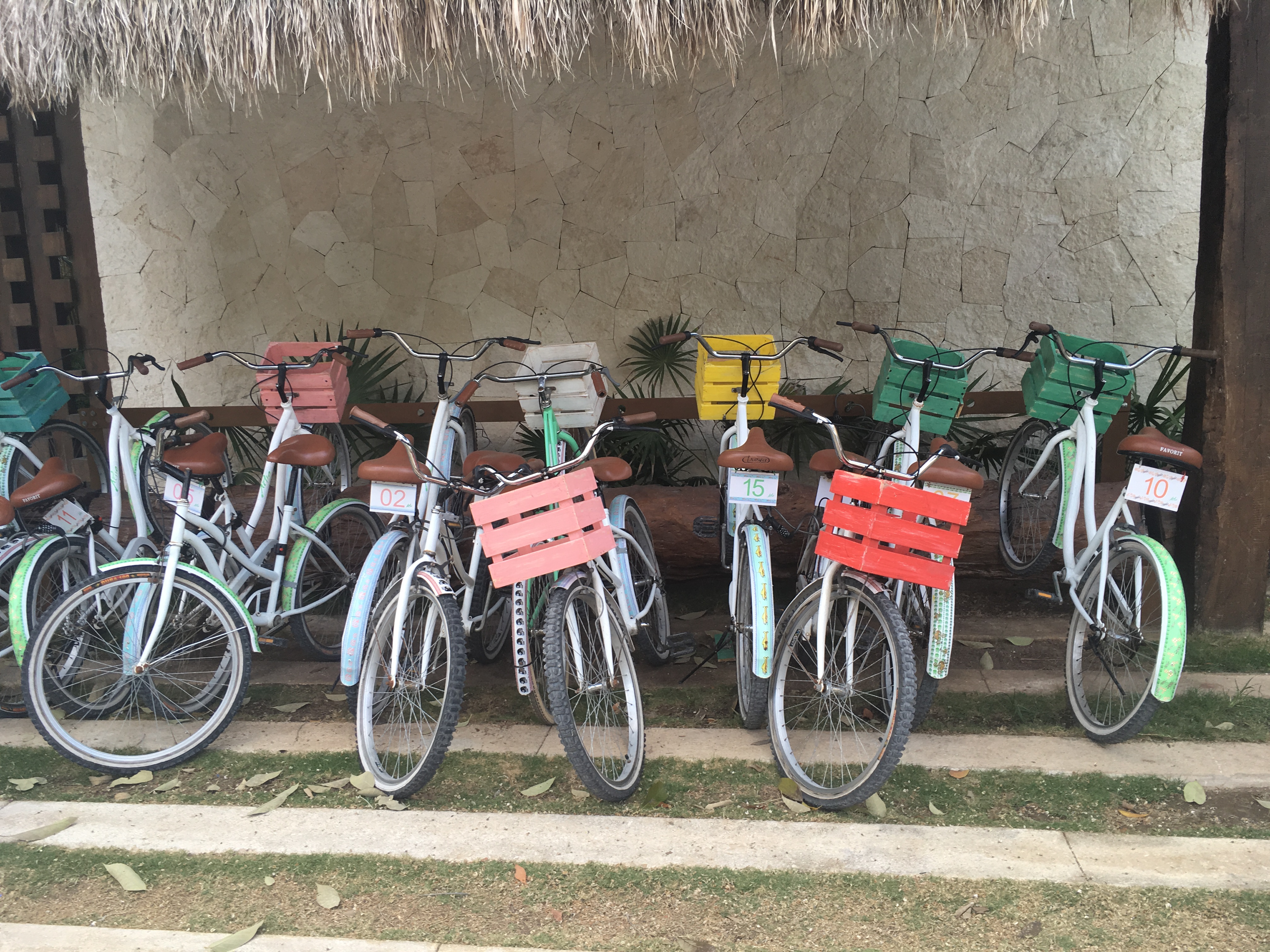 On our first full day in Tulum we rode over to the Mayan Ruins to walk around, without a tour guide, and then go for a swim off the, what we remember to be crystal clear water,  beach.
From what we were hearing, the ruins become JAM packed with people by noon so if you want to visit, be sure to go early. We arrived before 10AM which helped beat the crowds. We also road our bikes which made parking a piece of cake.
On the second full day we were in Tulum, we rode out to a cenote. The Gran Cenote to be exact. We'd read that it was going to be super crowded if you didn't get there right when it opened. At first we thought we might skip it since it was expected to be crowded but we arrived at 10AM and it was pleasantly sparse with tourists.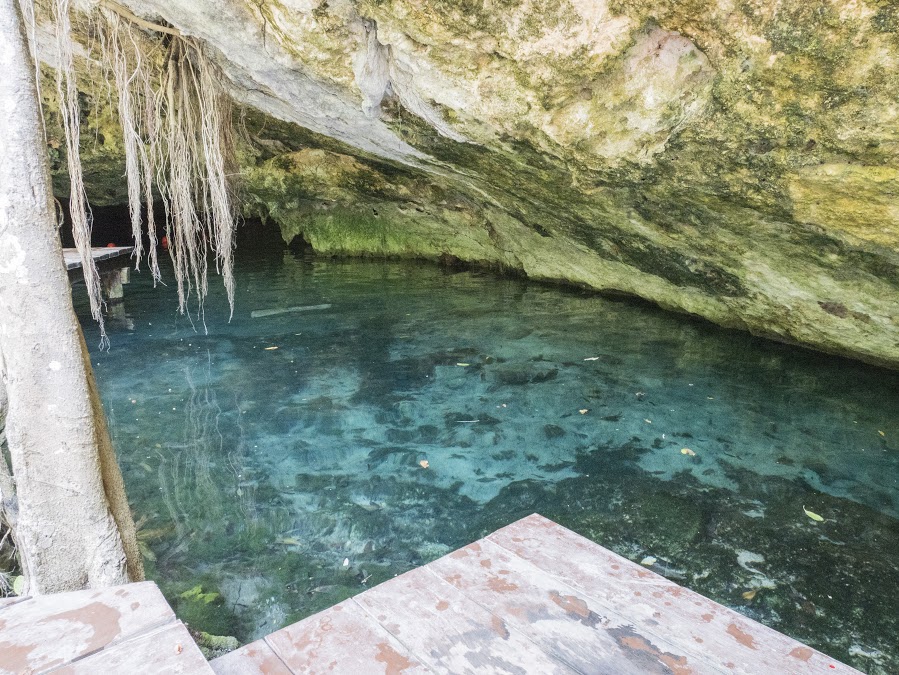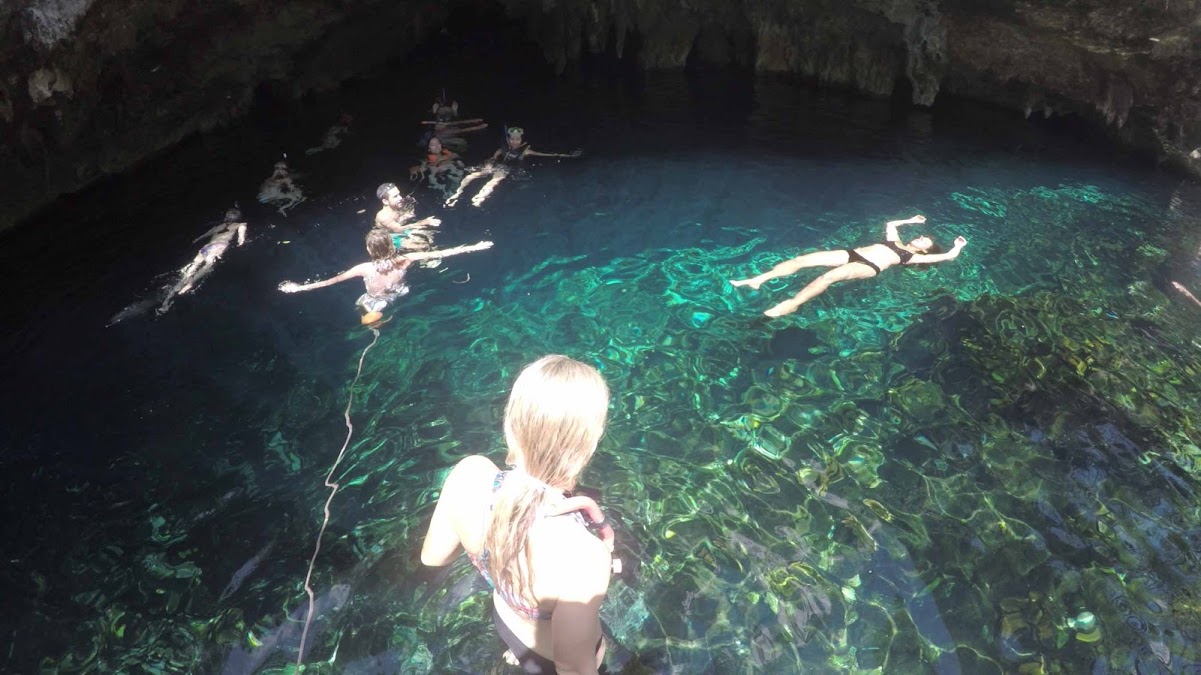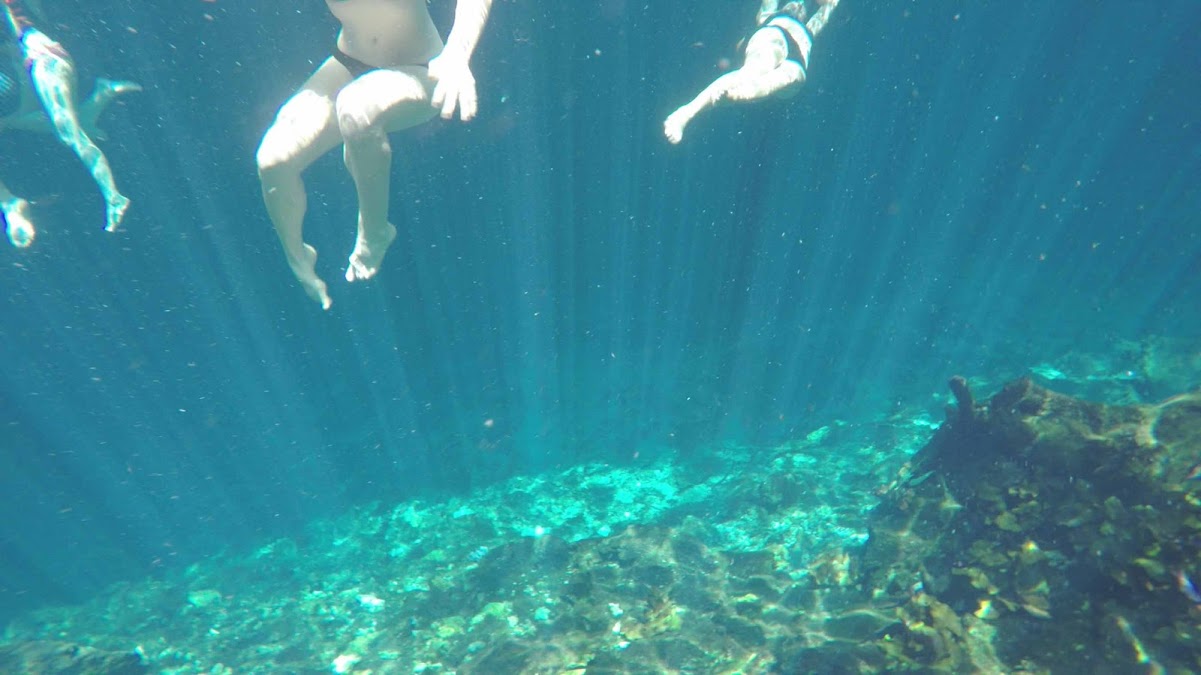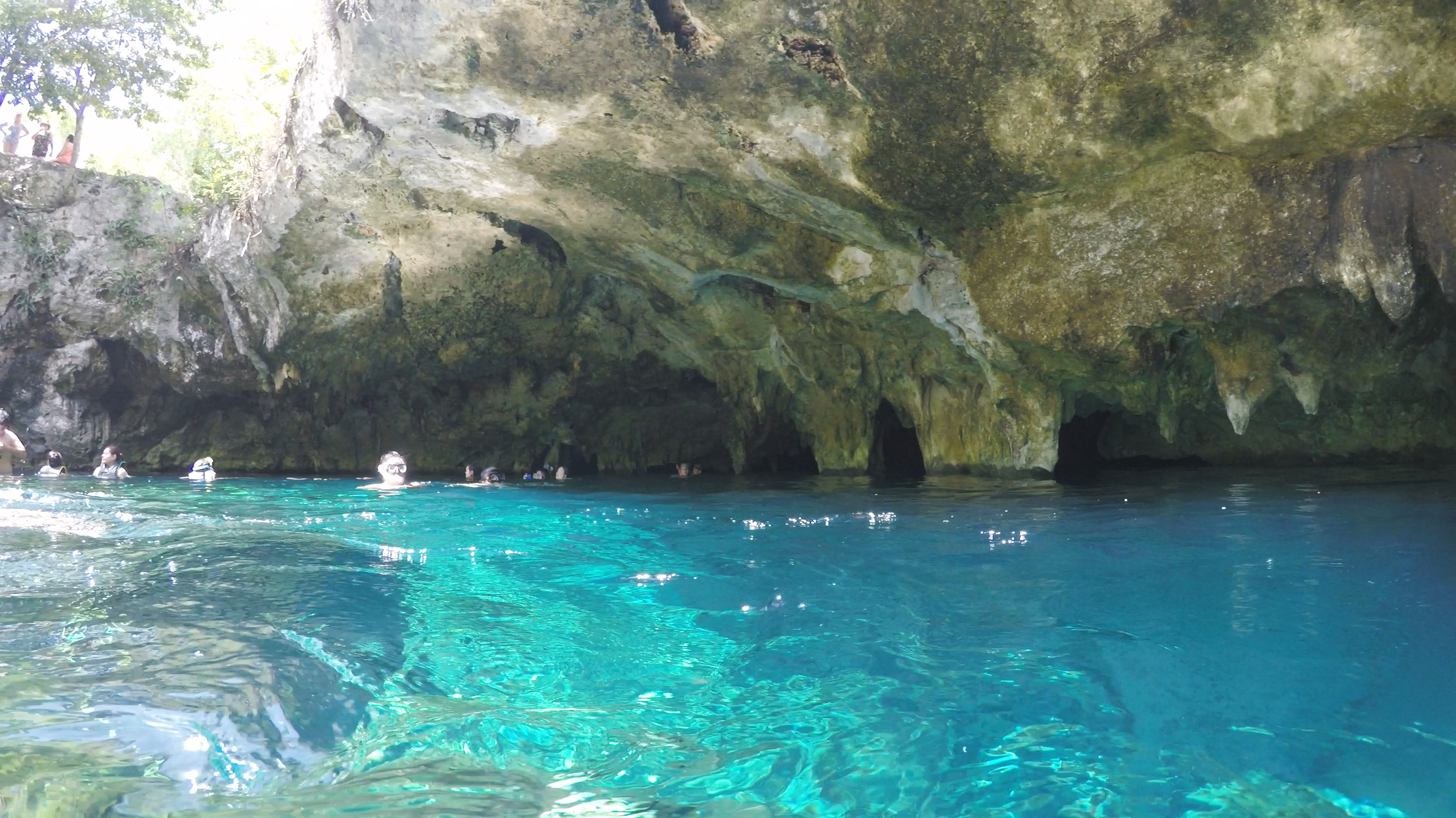 I thought I was being smart when packing our own snorkeling gear but was quickly reminded, once jumping in, that snorkeling goggles cover your nose. Welp, the goggles I'd brought along were from when I'd swim laps at Deep Eddy, therefore, they're just the kind that cover your eyes. I dove right in with my non-snorkel friendly goggles and dern near drowned. It was comical. But not nearly as comical as Brandon trying to remember how to swim.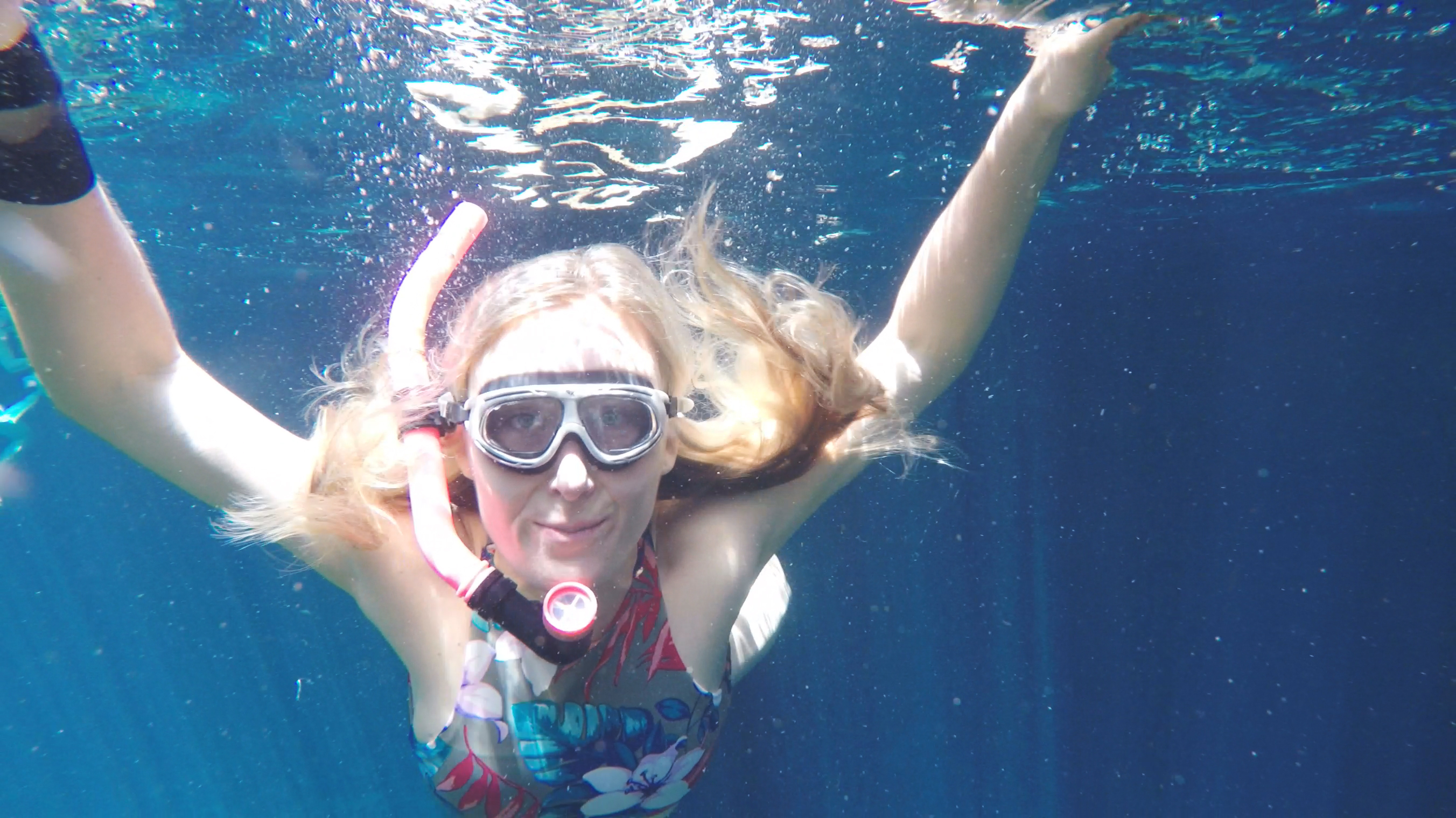 I could spend an entire week visiting all of the Cenotes in and around the area.
Each day, after we spent the morning exploring, we'd make our way to a beach hotel to grab lunch and then a find a shady spot to drop our stuff while we went for a swim.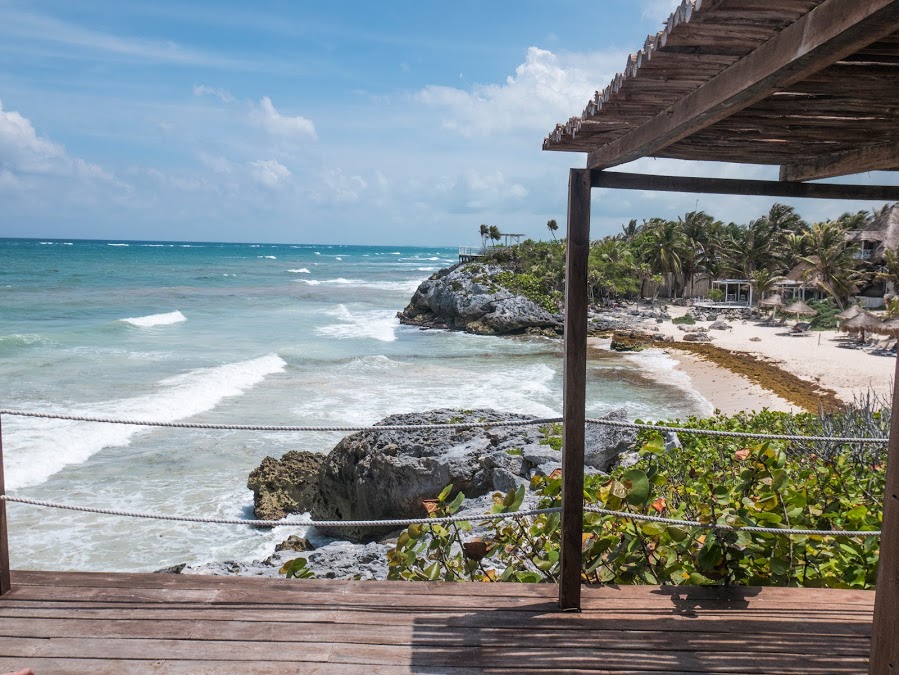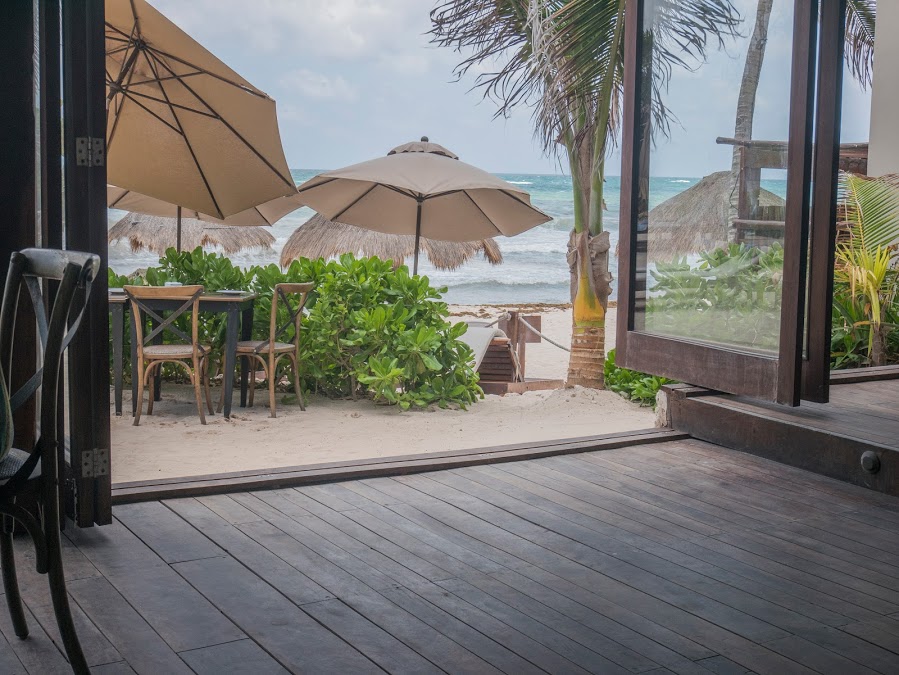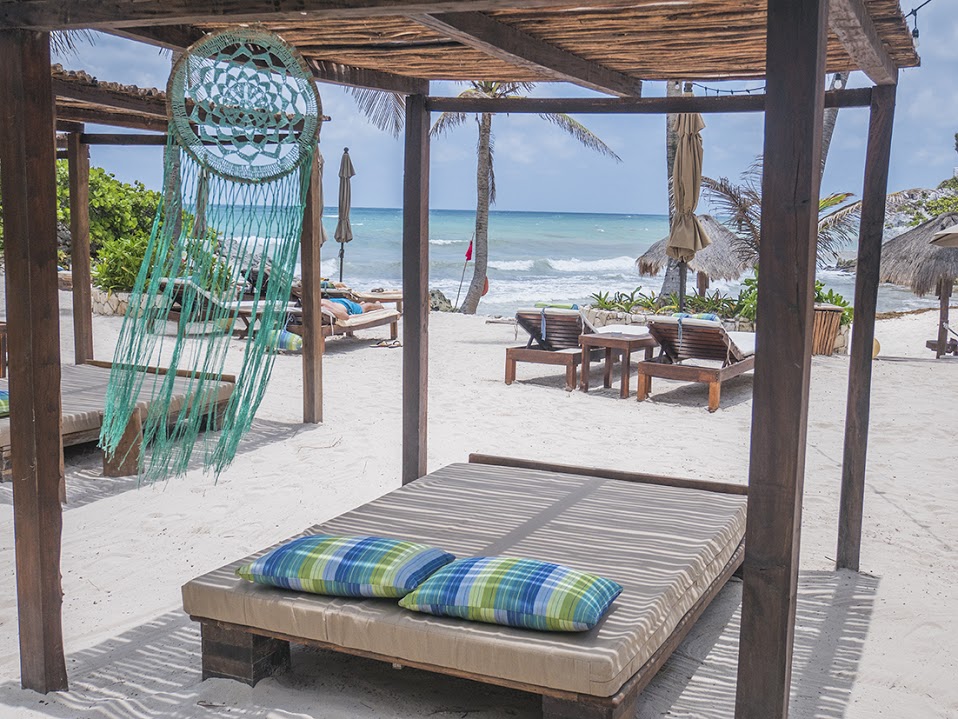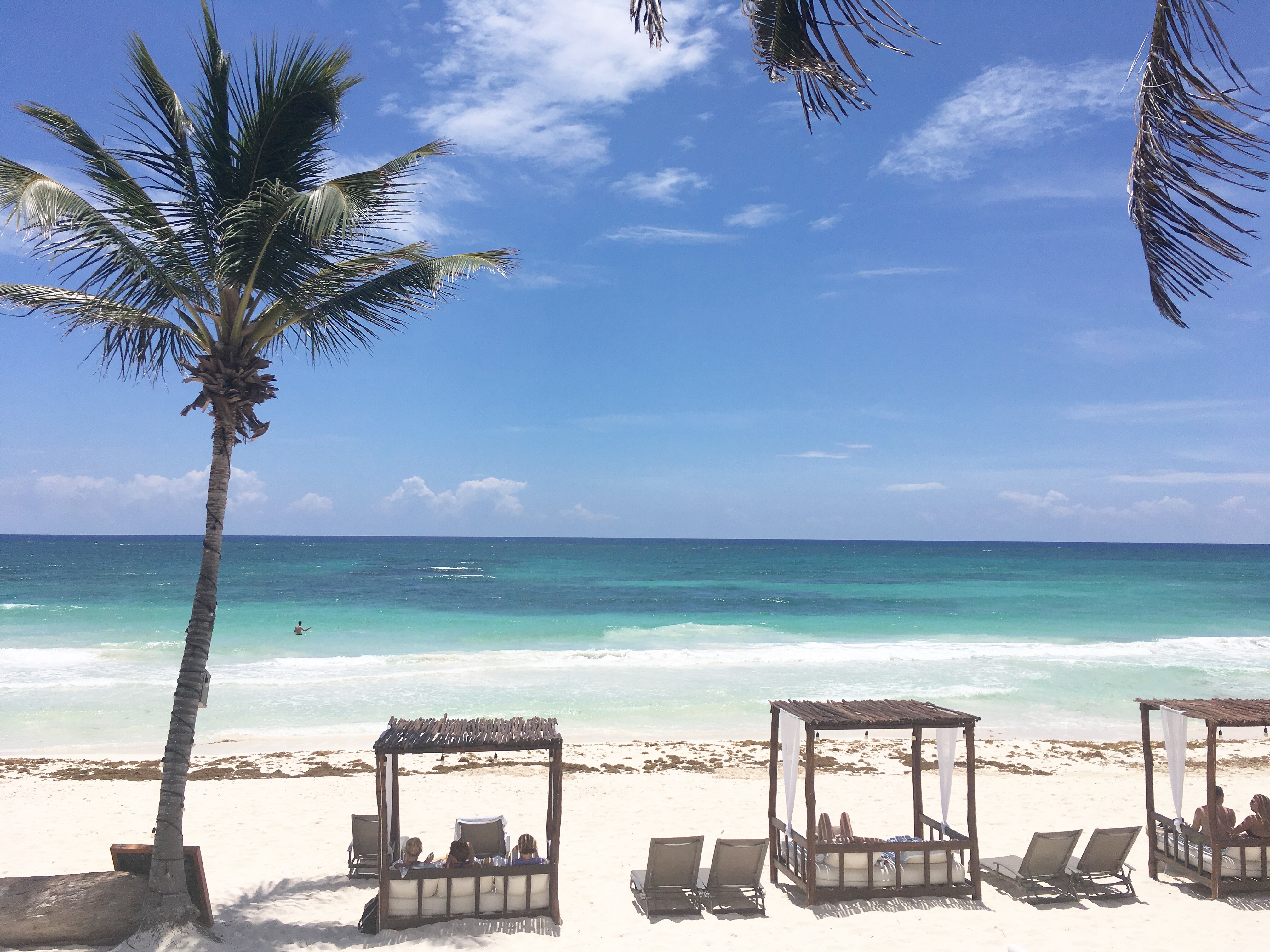 Tulum is a cute, funky, trendy little town that has a something to do for everyone. If you're into adventuring, you can scuba, visit Cenotes, bike around town, and so much more. But if you're into relaxing, then you can do just that, relax on the beach.
We wrote a "Tips on Visiting Tulum" blog too, so if you want, you can read it too.