I'd originally thought that Horseshoe Bend was in Grand Canyon National Park. Imagine my disappointment when we arrived and this bend was no where to be found. I was happy to learn we could see it on our way to Zion National Park.
We made the 2 hour drive north to Page, AZ with the plan of staying at a campground right on Powell Lake, which by the way is gorgeous. We showed up on a Sunday evening without a reservation, in true Brandon and Liz style.
As we pulled into the park there were signs posted stating the campground was full and there weren't any full hook up sites available. From experience, we have learned government run campgrounds aren't always accurate when they advertise they are "full", so we pulled into the park to check to see if we could find a full hook up site open, and lucky us, we found a great one! There were actually quite a few spots open.
We woke up bright and early our first day in Page to set out to hike, but really stroll, to Horseshoe Bend to see what all of the fuss is about. The whole event took about an hour of our day so we spent the rest of the day exploring the BLM just north of Page.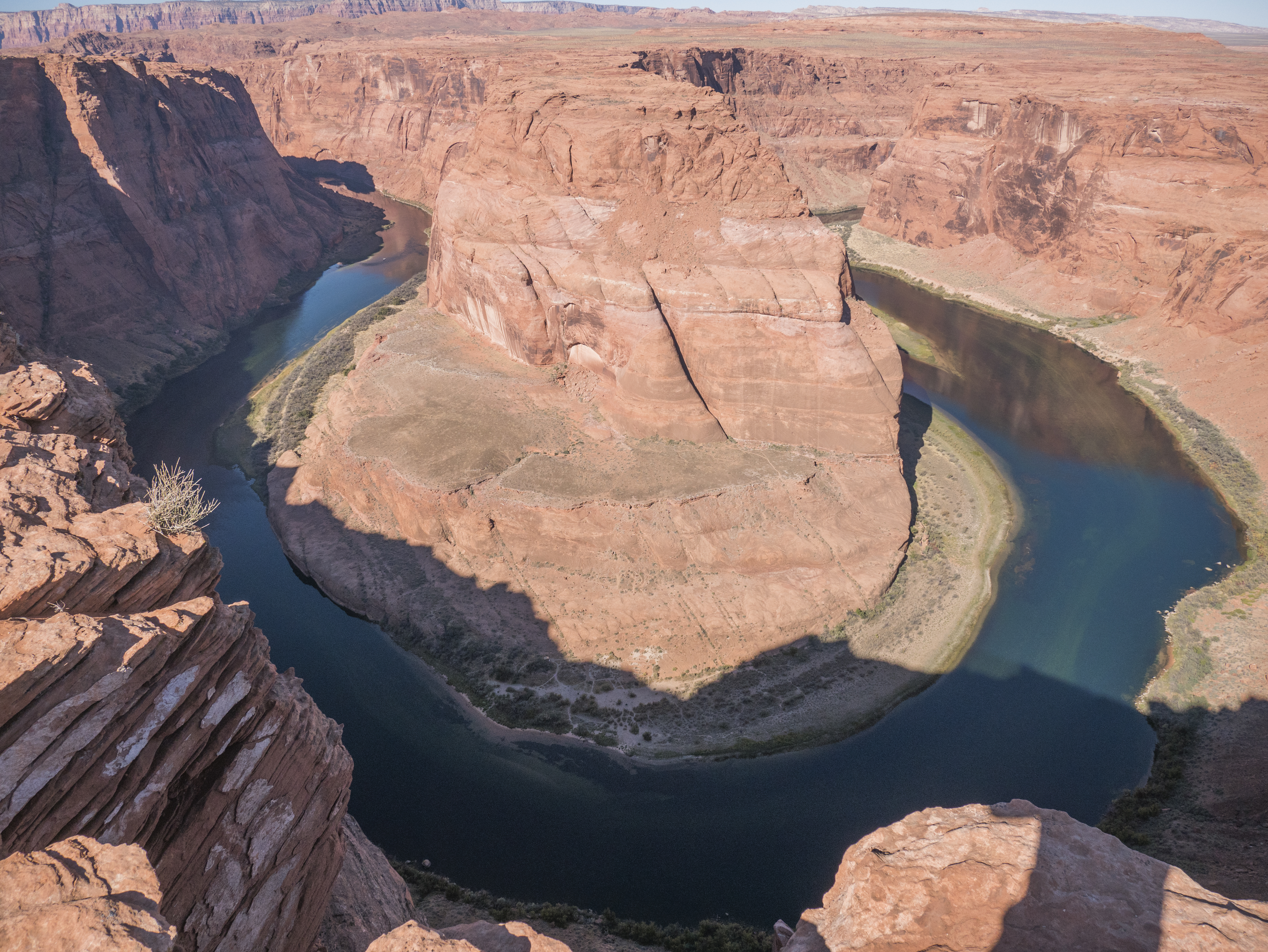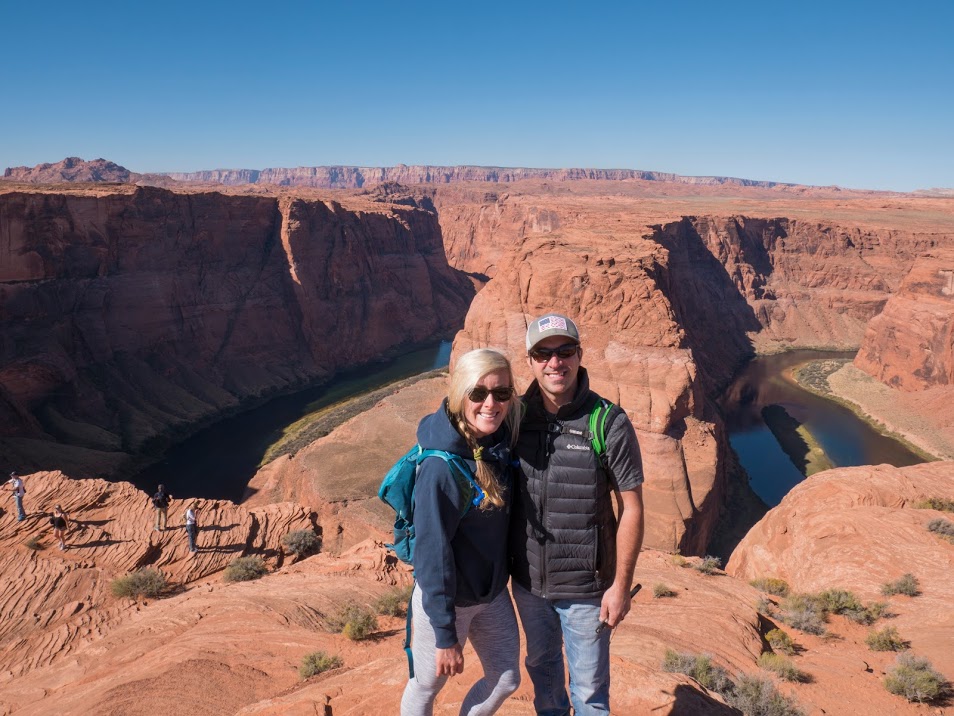 One particular hike Brandon found consisted of hiking a couple of miles in to something called the Birthday Arch. We didn't make it but a fourth of the way in but Brandon did get some really neat drone footage you can see here:
I can only imagine how crazy Page gets in the summer due to tourists visiting Horseshoe Bend and the visitors the lake gets, so I am glad we were able to visit this cute little town in an "off-season".
Oh and I tried to "scramble" up some rocks and failed miserable: