We had no idea what 2018 would hold for us as we rang in the New Year, in true Brandon and Liz fashion, on the couch watching a movie. Our plans were to fix up an old Airstream (Argosy), hit the road for a few months in the summer and then head back out in the fall. Little did we know, our plans would change greatly.
Brandon spent the first few months restoring our new home on wheels, getting her ready for our maiden voyage, which would be a quick trip to Big Bend National Park. We'd heard so many great things about Big Bend so we knew we had to check it off our National Park list and considering the park is in Texas, and as Texans, we felt rather silly for having never visited this little treasure.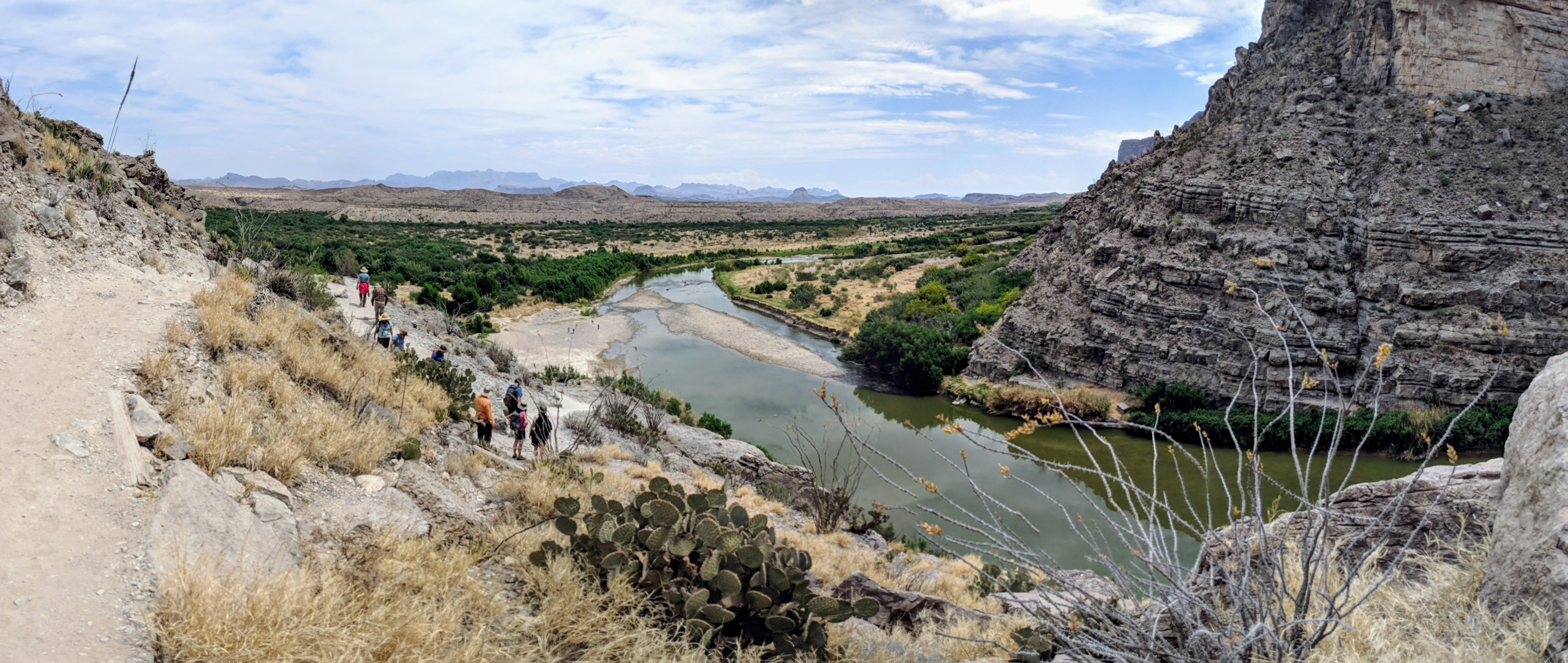 Now that we've taken our new home for a test drive, we felt ready to hit the road for the summer. Our goal was to make it to Canada to visit Banff and then make our way back to Texas by September. We had even hoped to meet up with some of our road warrior friends.
Our first stop would be Palo Duro Canyon in the panhandle of Texas. We hadn't ever been and it was a pleasant little surprise when we pulled in. This park is fantastic! If we weren't just stopping for an overnight, we would have loved to spend the afternoon mountain biking.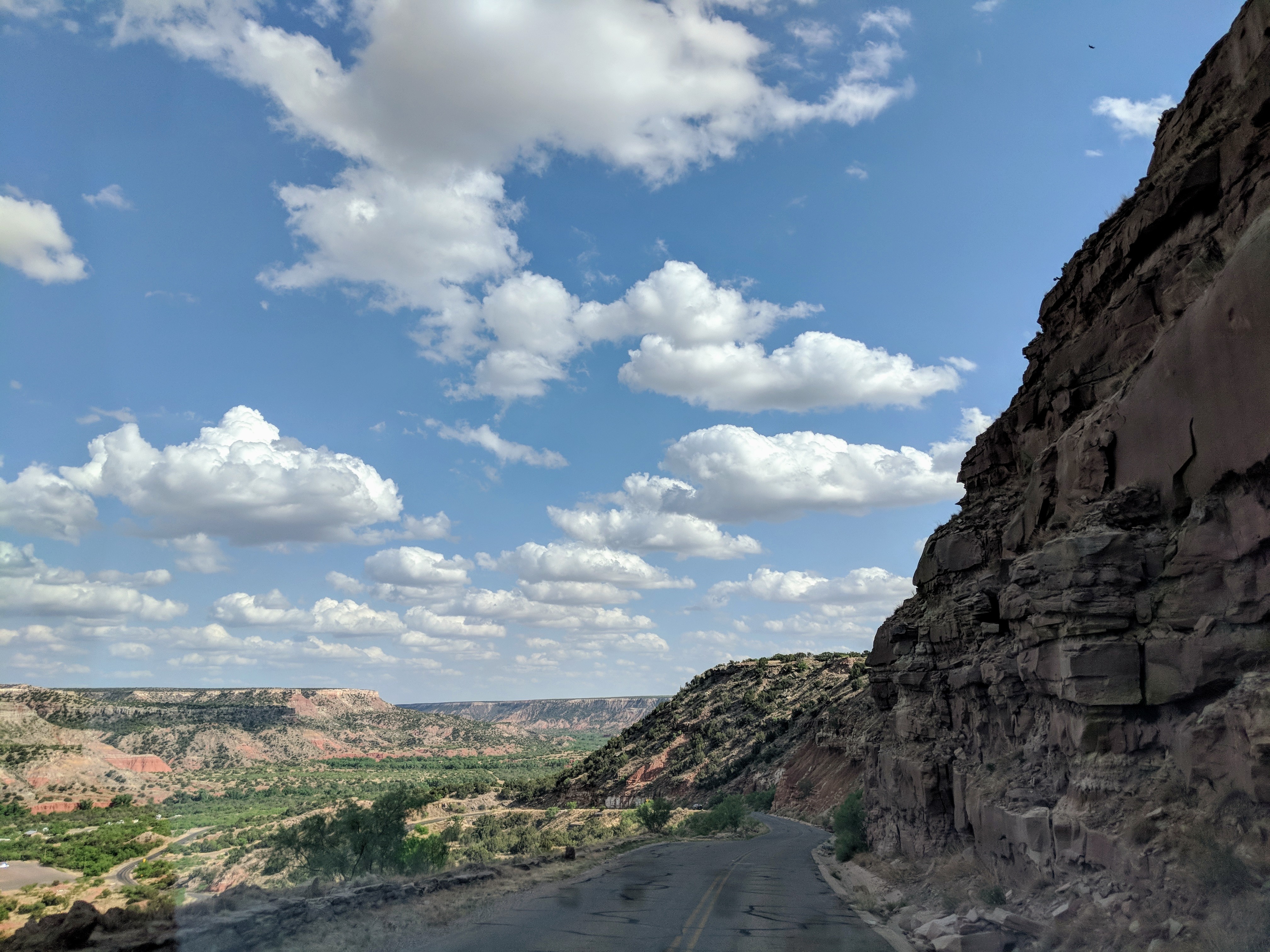 We landed in Colorado not knowing how much time we'd actually spend in this state during our summer escape. Which was fine with us because we were avoiding the Texas heat at all cost. Our first stop was Crested Butte and we were quite pleased with our boondocking spot. I'd say it's in our top 5 favorite places to stay.

Next up was a great stay in a little campground outside of Frisco, CO. This was more of a stop over than it was a place for us to really explore. We did notice that we had visited the town before based on the laudromat which is pretty funny. We remembers towns based on their laundromats.  Our spot backed right up to a lake which made for some great pictures.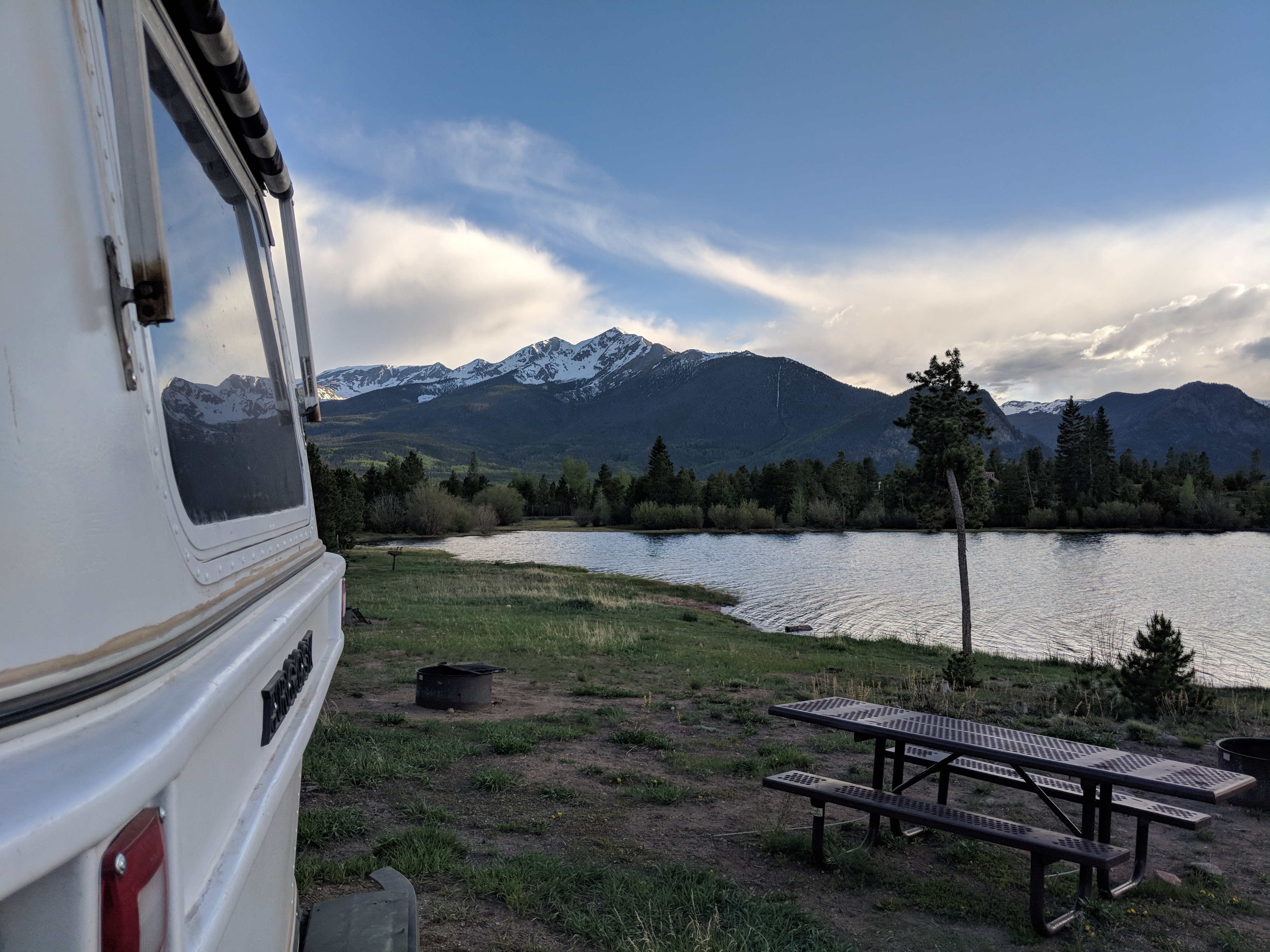 Since our goal was to make it to Canada we started to make our way north stopping in Wyoming along the way to visit one of our favorite national parks AND boondock spots. We were a bit disappointed when we arrived and it looked like a KOA with the amount of folks camping in this gem of spot. But hey, it's public land after all so we had to learn how to share.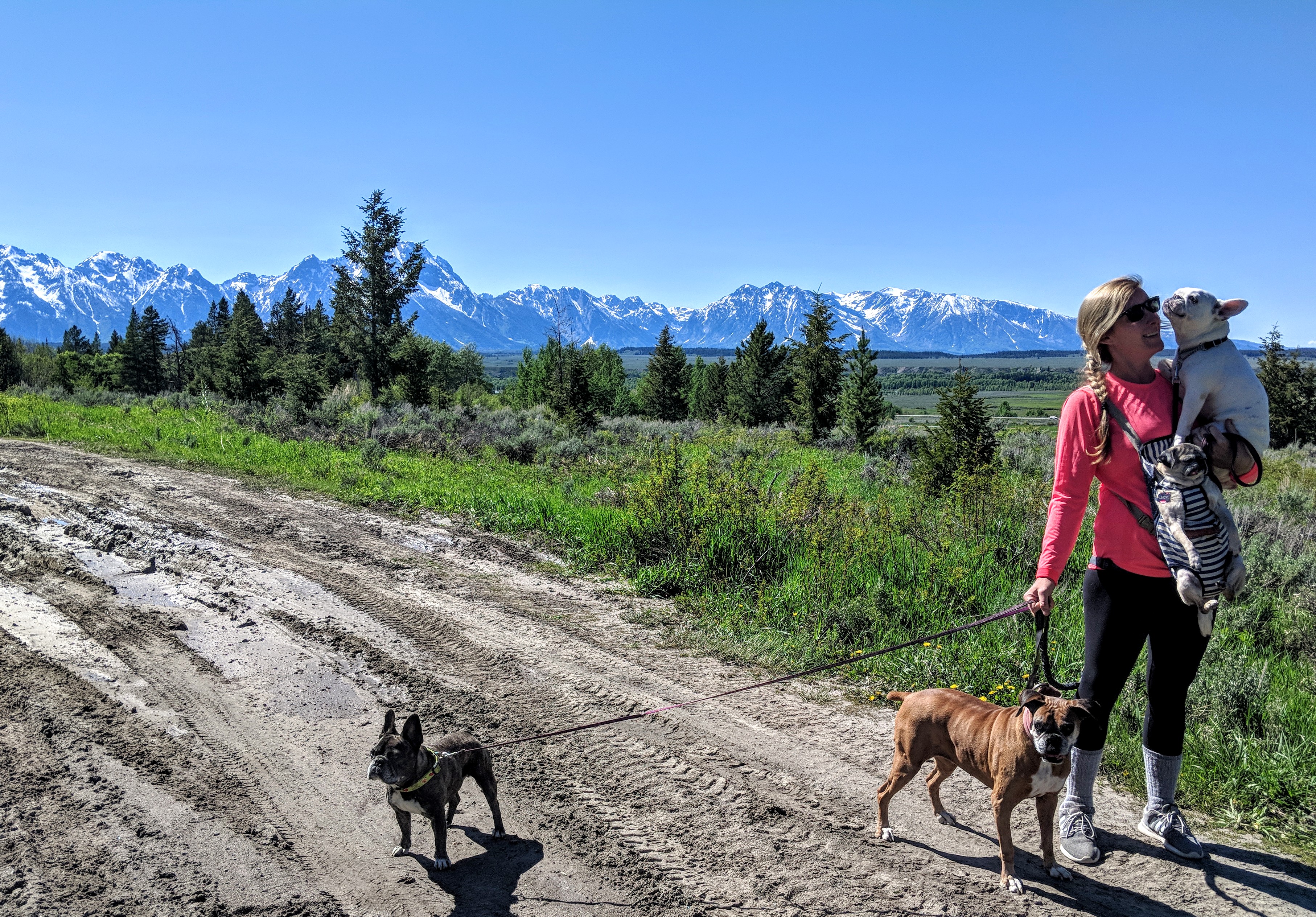 Next up was Bozeman, MT by way of Gardiner, MT which is one of my favorite spots. It's right on the Yellowstone River with amazing ranches all around. You are also right outside a cute little town which leads you to Yellowstone National Park.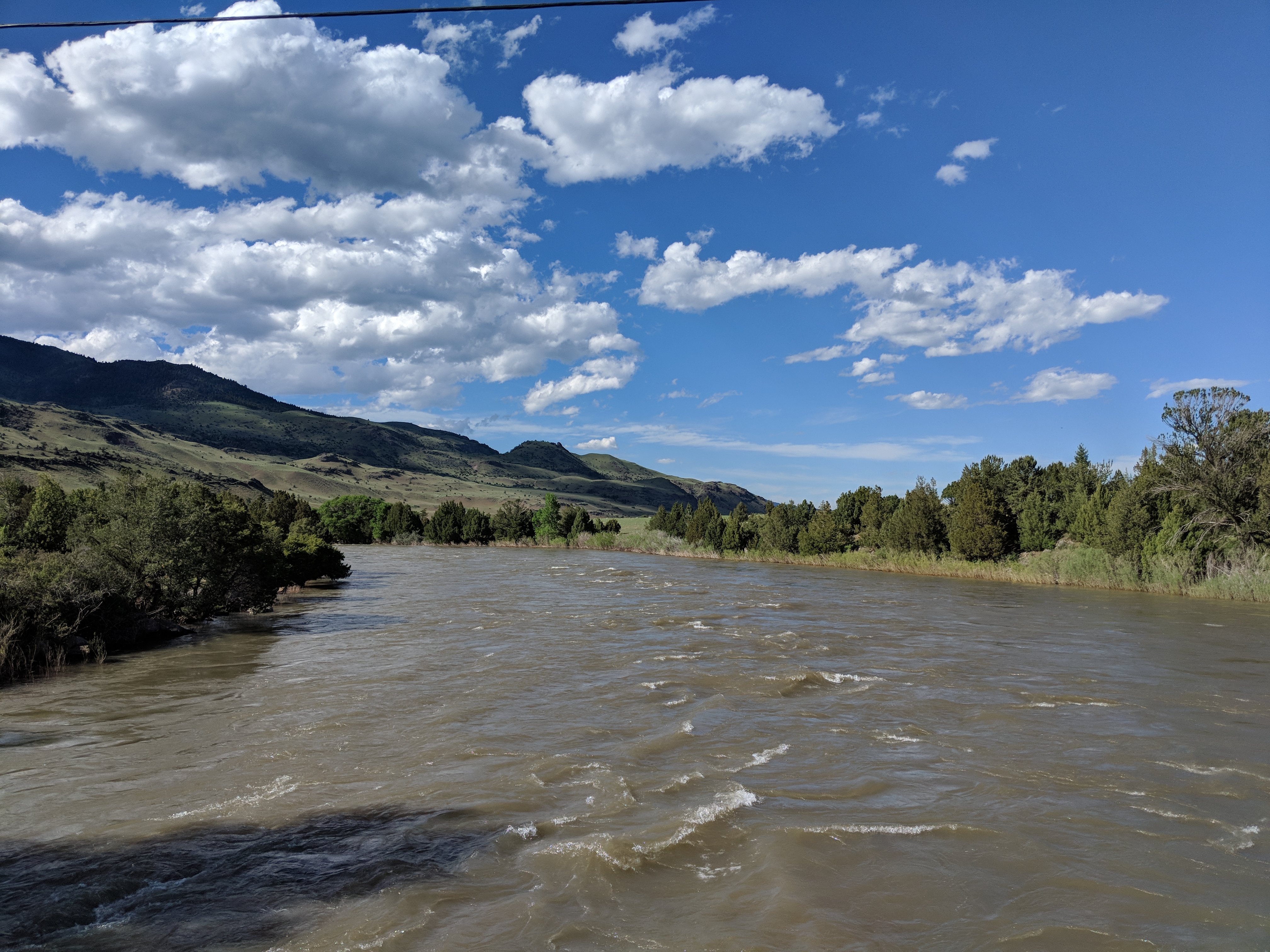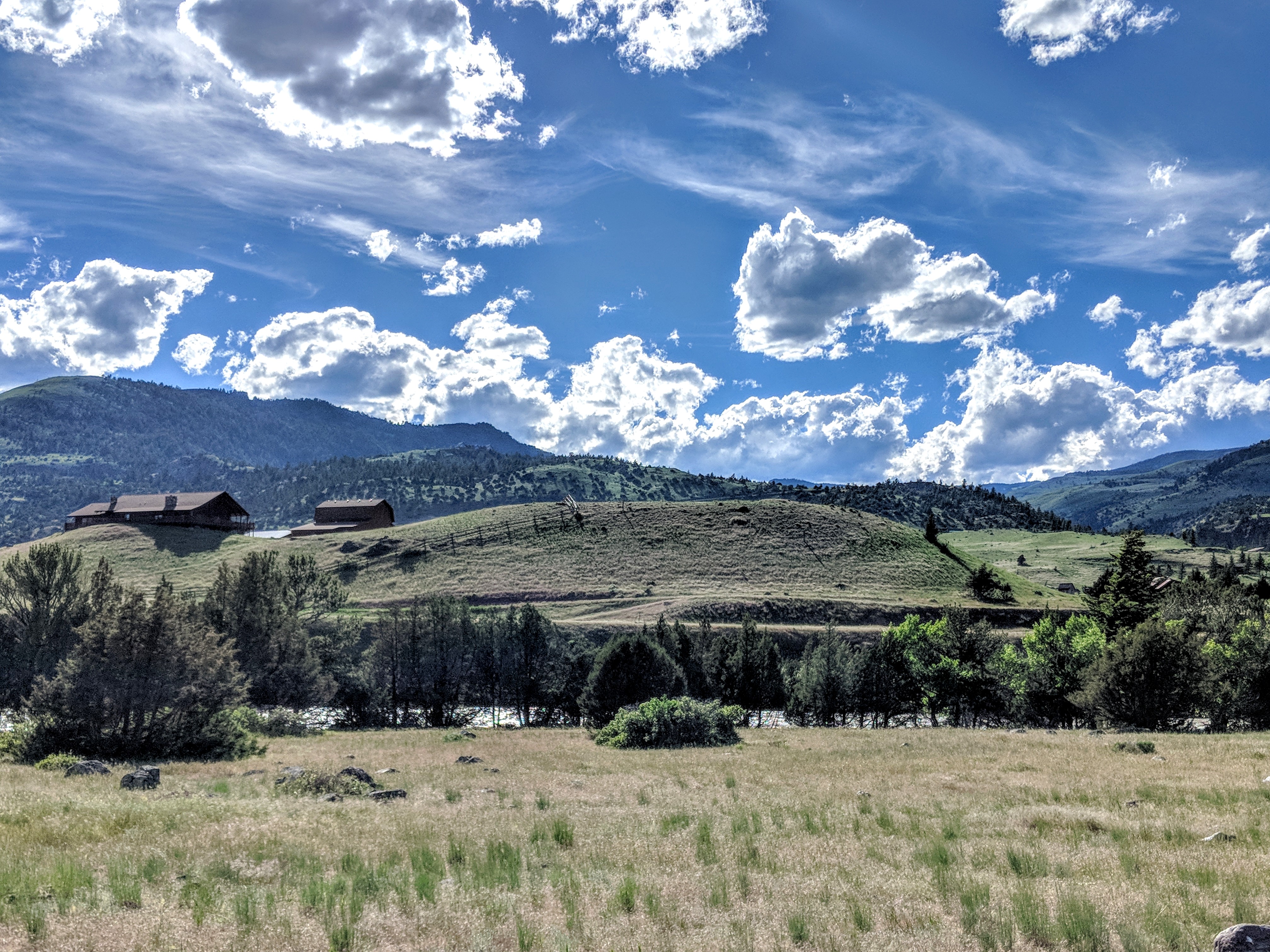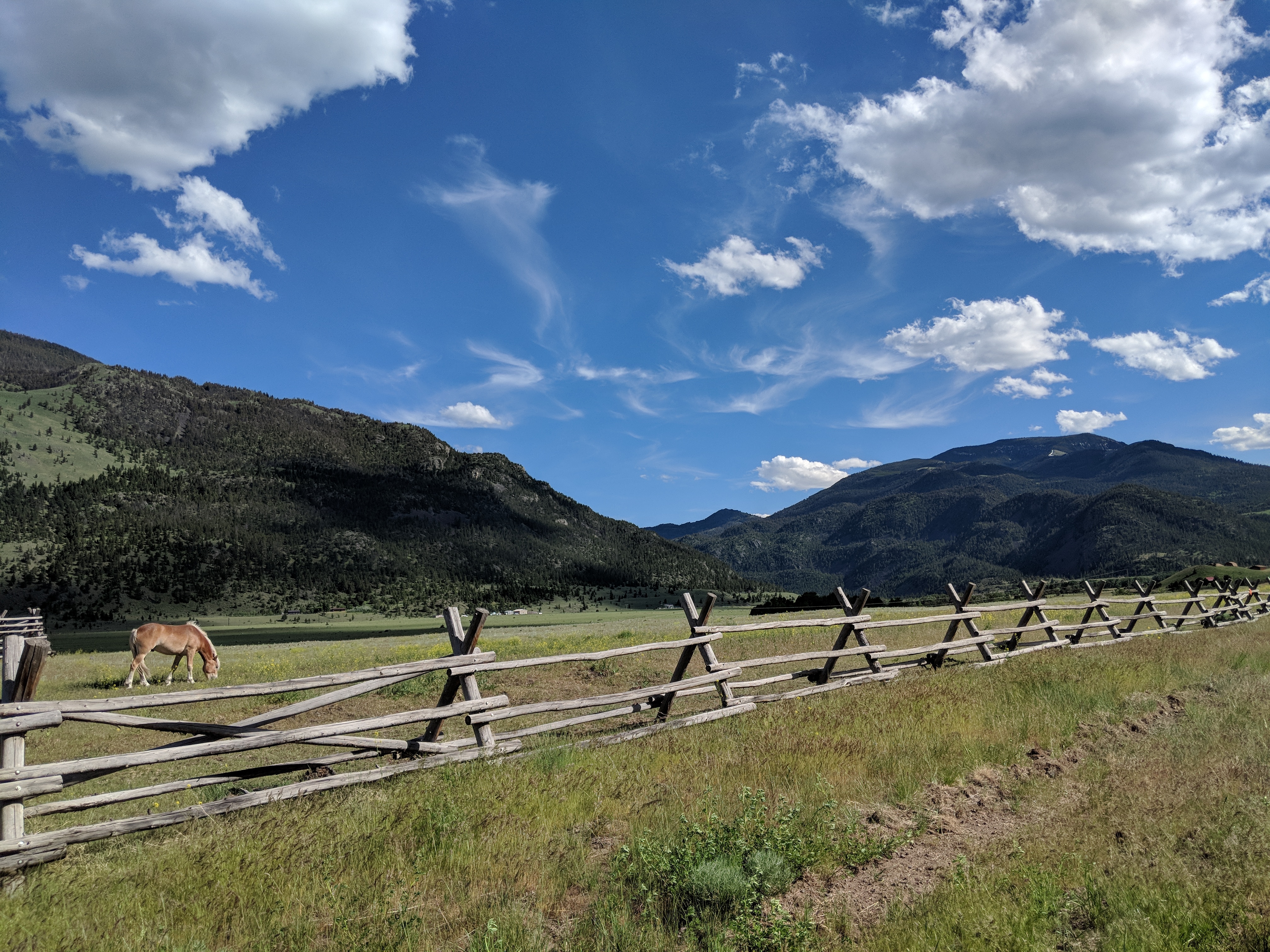 Once we made it to Bozeman, we quickly realized that our plans to head to Canada weren't going to work out. Our plan was to stop at our favorite national park, Glacier, and spend a couple of weeks there, but it was still covered in snow so we had to make a new game plan. Which entailed us heading back to Colorado, but not without spending more time in Yellowstone.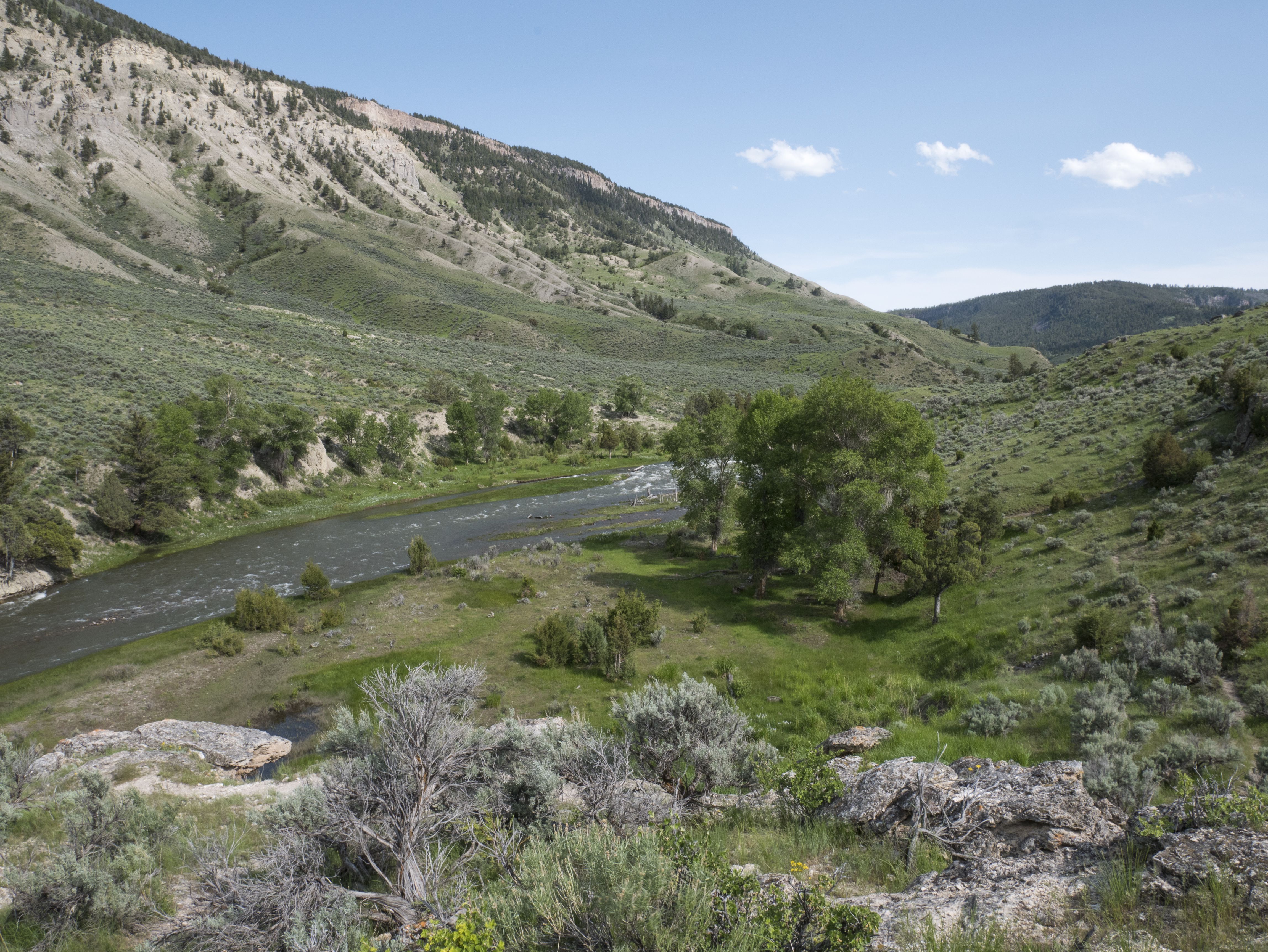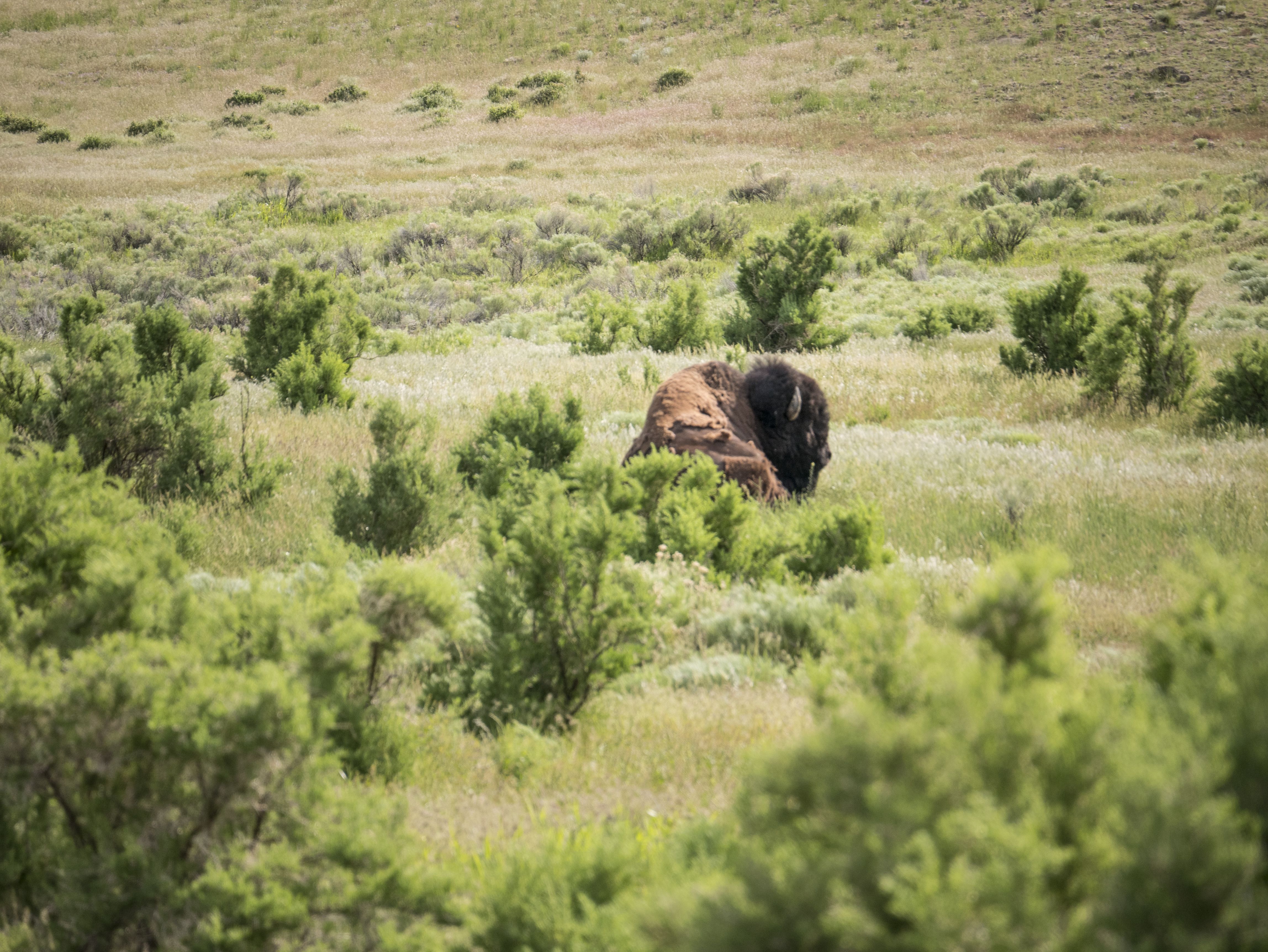 One good thing about heading back to Colorado meant we got to spend a weekend celebrating a dear friends 30th birthday!
We were lucky enough to get to explore parts of Colorado we hadn't ever visited before, like Manitou Springs. We'd heard about the Incline Trail which was labeled as extremely difficult so, of course, we had to give it a try! It was super challenging, but it was also a lot of fun.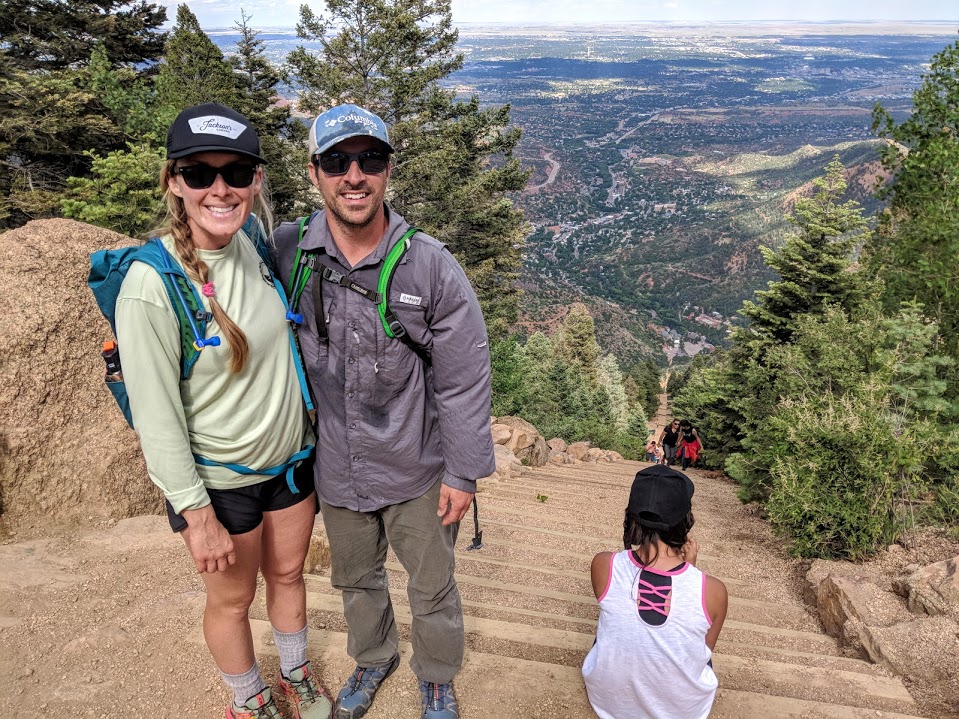 It's been a while since I've blogged so I am having a hard time remembering everything about our summer road trip, so we are going to wrap this up!
Lets recap 2018:
We visited two new national parks.
We ventured out in our newly renovated Argosy (Airstream).
We welcomed a new family member!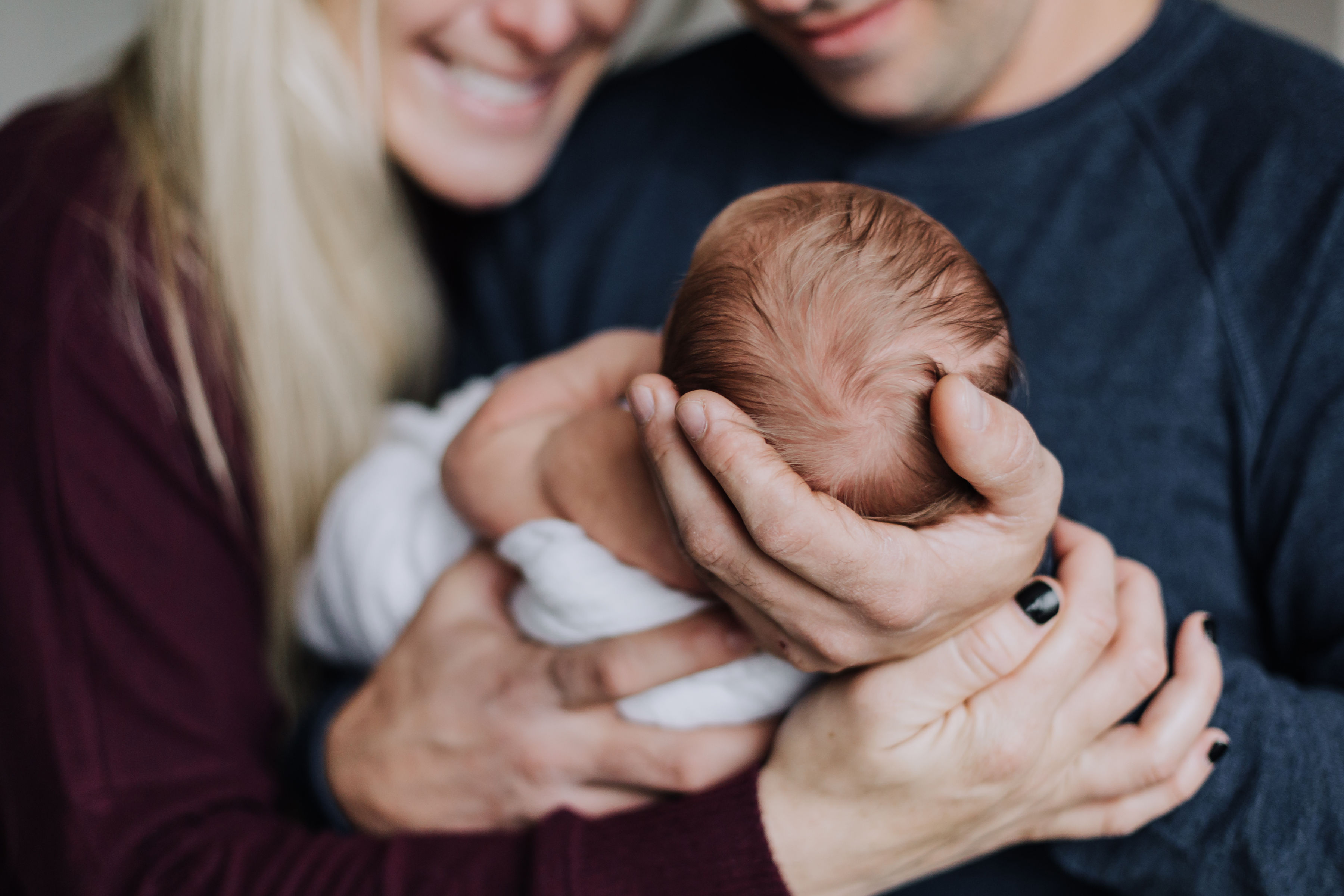 We have zero plans for 2019, but I can pretty much guarantee it will include some sort of Airstream travel. Which means, we need to acquire a larger Airstream for our larger family!
Disclaimer: This post was written on three hours of sleep so I can't be held responsible for the number of typos and number of sentences that make zero sense.