Montana is the kind of state we like. A LOT. Mountains, great weather (in the summer…), animals, scenery, parks, the works! Judging by the number of nicknames the state has, I'm guessing other people enjoy these details about Montana as well. It must be said that winter is a whole different story. I'm not sure I would think so highly of Montana if I were to have lived through a winter here.

Some of those nicknames for Montana include "Big Sky Country" and "The Treasure State," and the state has slogans that include "Land of the Shining Mountains" and more recently "The Last Best Place." Montana even has a city or area known as Big Sky.
After a quick stop in Bozeman where we got to check out the downtown area, go see a movie about stranded seafarers and of course, visit a fancy grocery store, we headed to Big Sky. Before I get to that, if you don't know, Mrs. TCP is what you can call a grocery store aficionado.
We're not talking about the HEB, Piggly Wiggly or Kroger here. We're talking about the kind that have the words "CO-OP" in the name, or "market." What this means is they usually have a nice selection of craft beer, organic items and other things you might not find at the Safeway.
Let's not forget it also means that everything costs a LOT MORE. As in, six bucks for teensy loaf of bread! Although, I must admit I became a believer in the $6 bread when my friend Troy once told me there is a trick you can use to always tell if the bread is actual bread and or mostly air. Next time you're in a grocery store, grab some of that delicious Texas Toast white bread and give it a squeeze on both ends. You'll see that it deflates to nearly ¼ of the size of the loaf when said loaf wasn't squeezed. The good expensive bread doesn't do a whole lot of squeezing. It's probably a good idea to go ahead and then buy the squished Texas Toast. Ignore the checkout clerk's looks and feed it to the fish or pigeons at the next lake.
Wow, I'm sorry. That was a lot about some freakin' bread. Back to Montana, shall we?
Big Sky is a nice place. It's well known as a ski town, and in the summer, it has some great hiking and weather. There's an abundance of campgrounds on the main highway going south toward Big Sky. We chose one that was pretty close to town that was right on the river.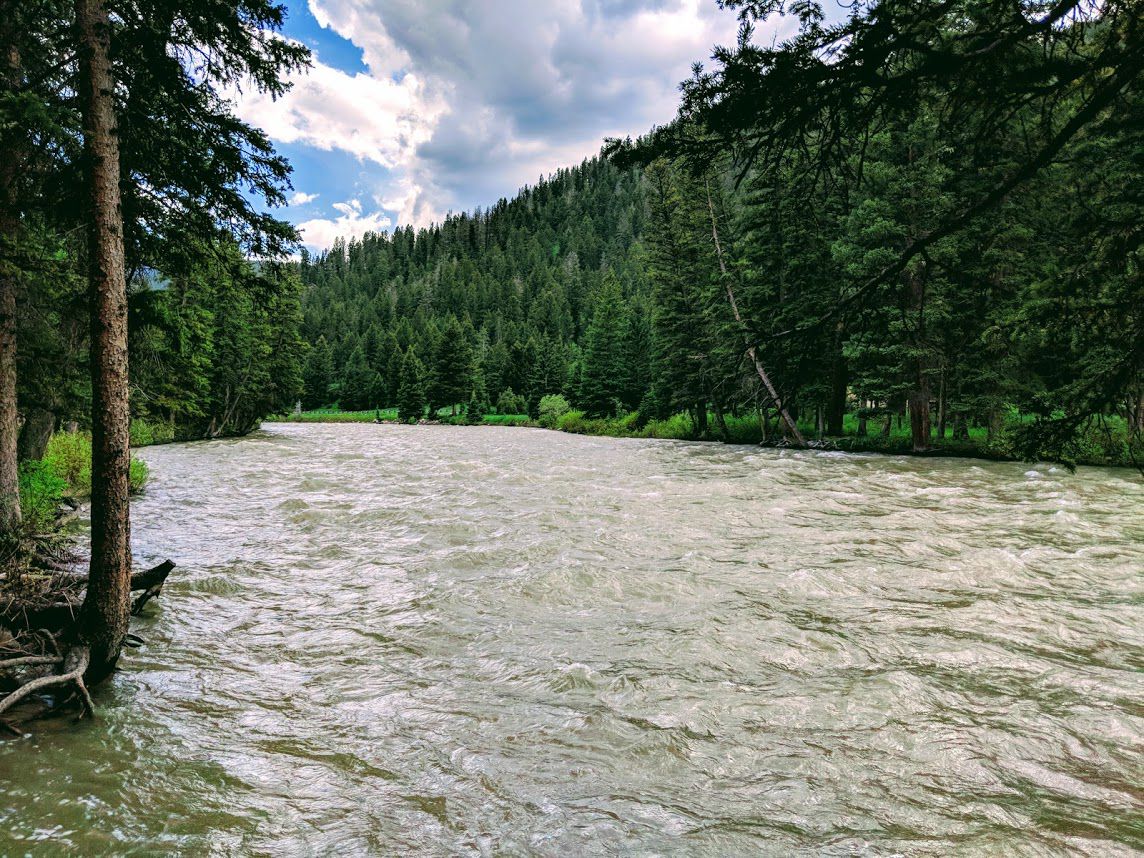 http://www.tincanplan.com/wp-content/uploads/2018/06/PANO_20180608_171953.jpg
Right near town is a nice little hike/walk to a place called Ousel Falls. It's a popular trail to a great waterfall. The trail winds through the forest along the water. The trail is mostly paved thanks to a project that was officially finished in 2003. The water was rushing when we there and was pretty impressive.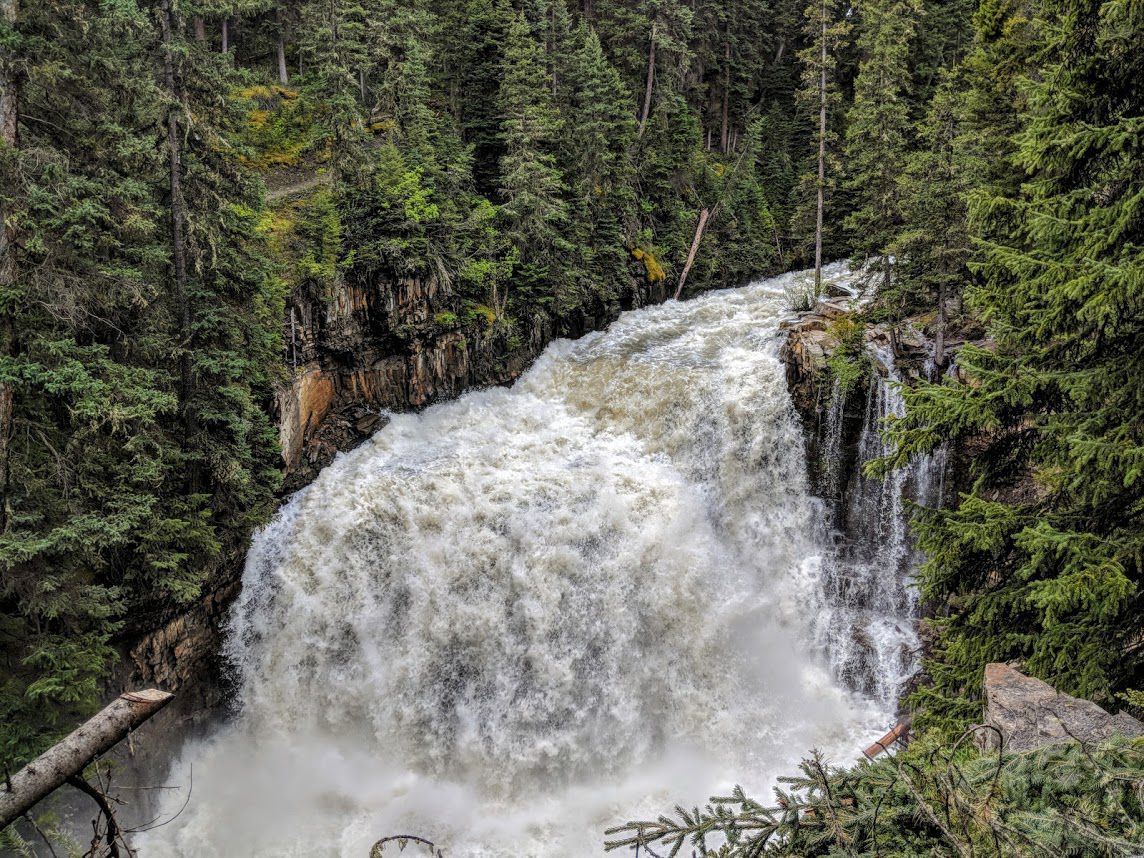 Another Big Sky attraction we looked up was a trail called Beehive Basin. We headed out on the 6 mile or so hike around lunch time. The terrain and landscape of the trail changed quite a bit. Big Sky is at high altitude and still had plenty of snow on the ground for us to trample over.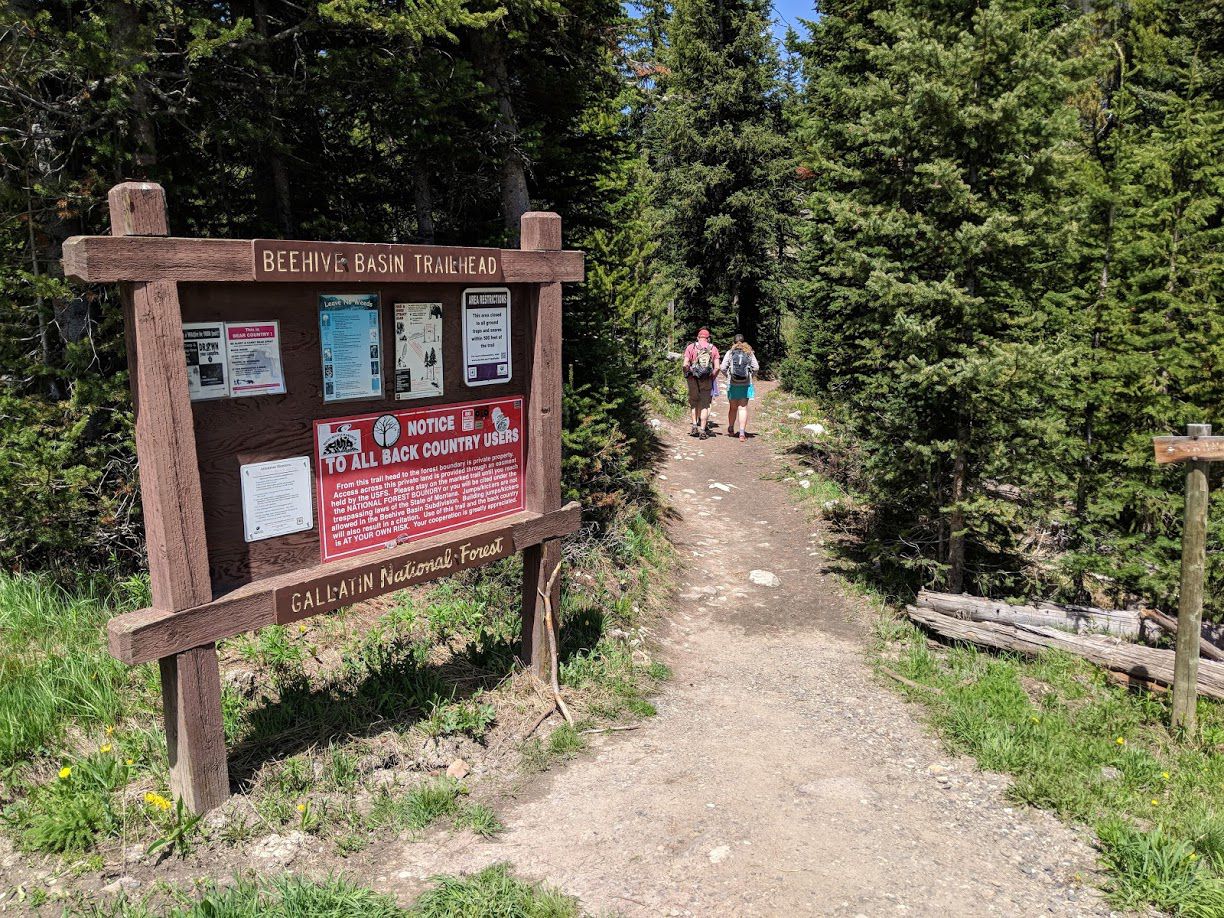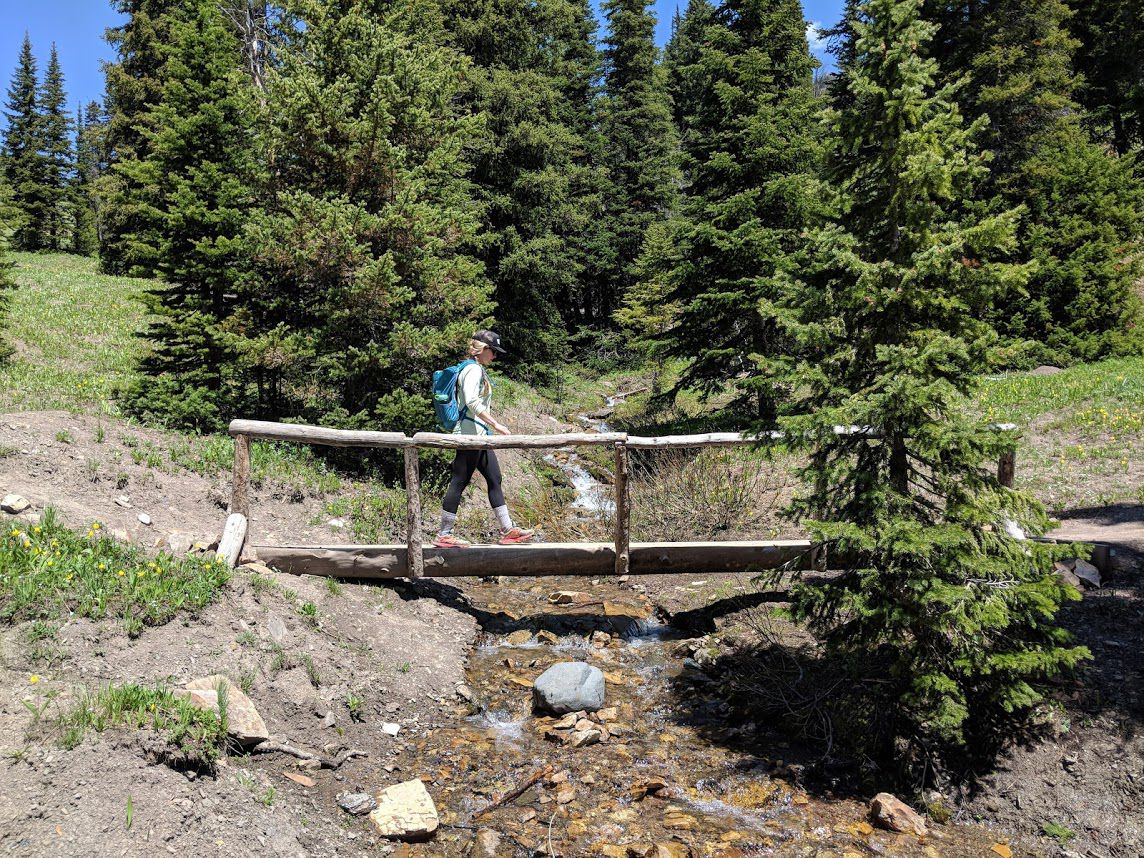 There was enough snow on the ground to make snowmen if you felt like it. We didn't see any wildlife again! We did see a lot of people and dogs on this hike/trail, so maybe that has something to do with it. We didn't quite make it to the top of the hike due to snow cover. Bummer.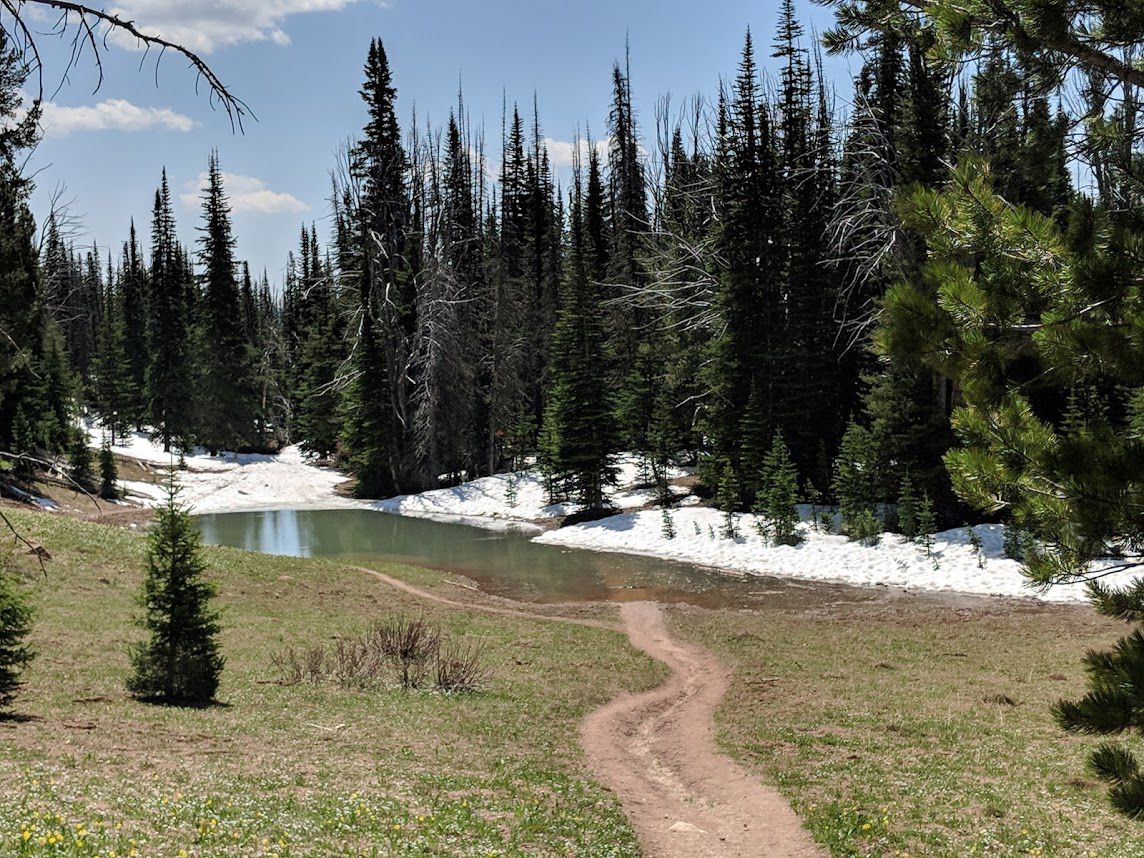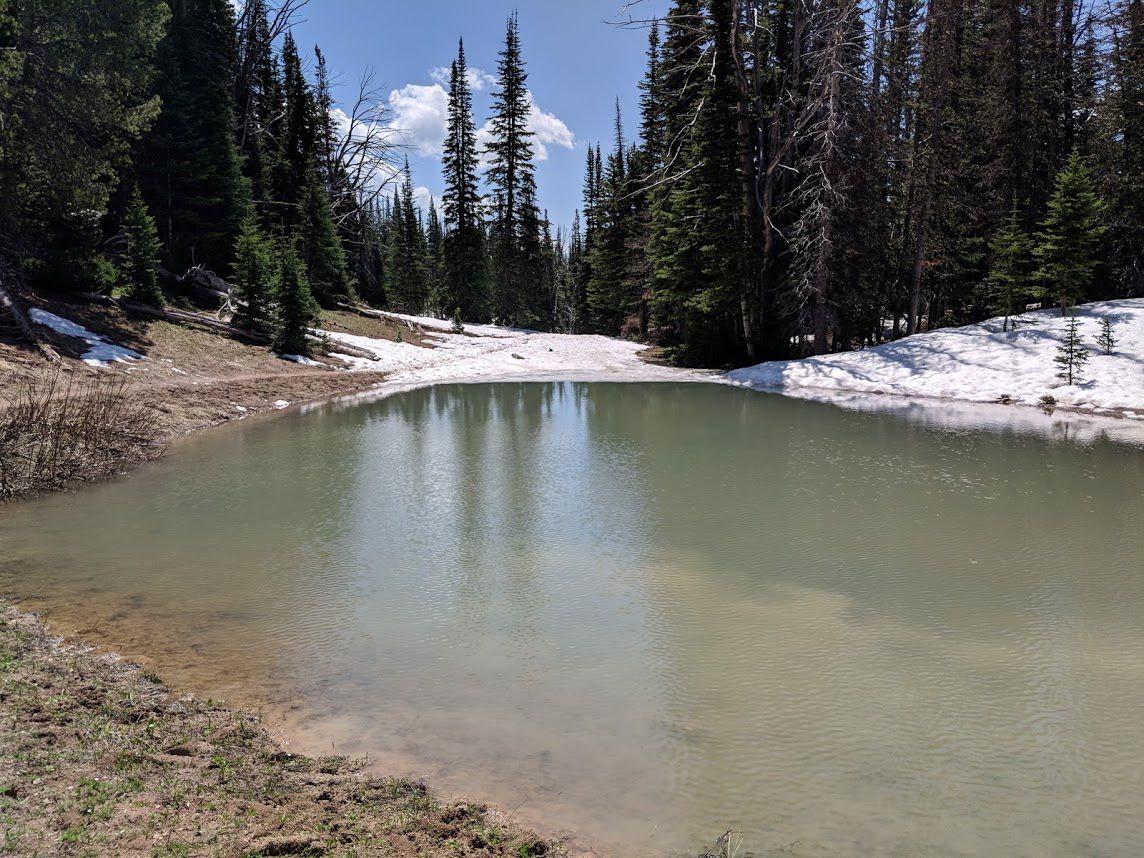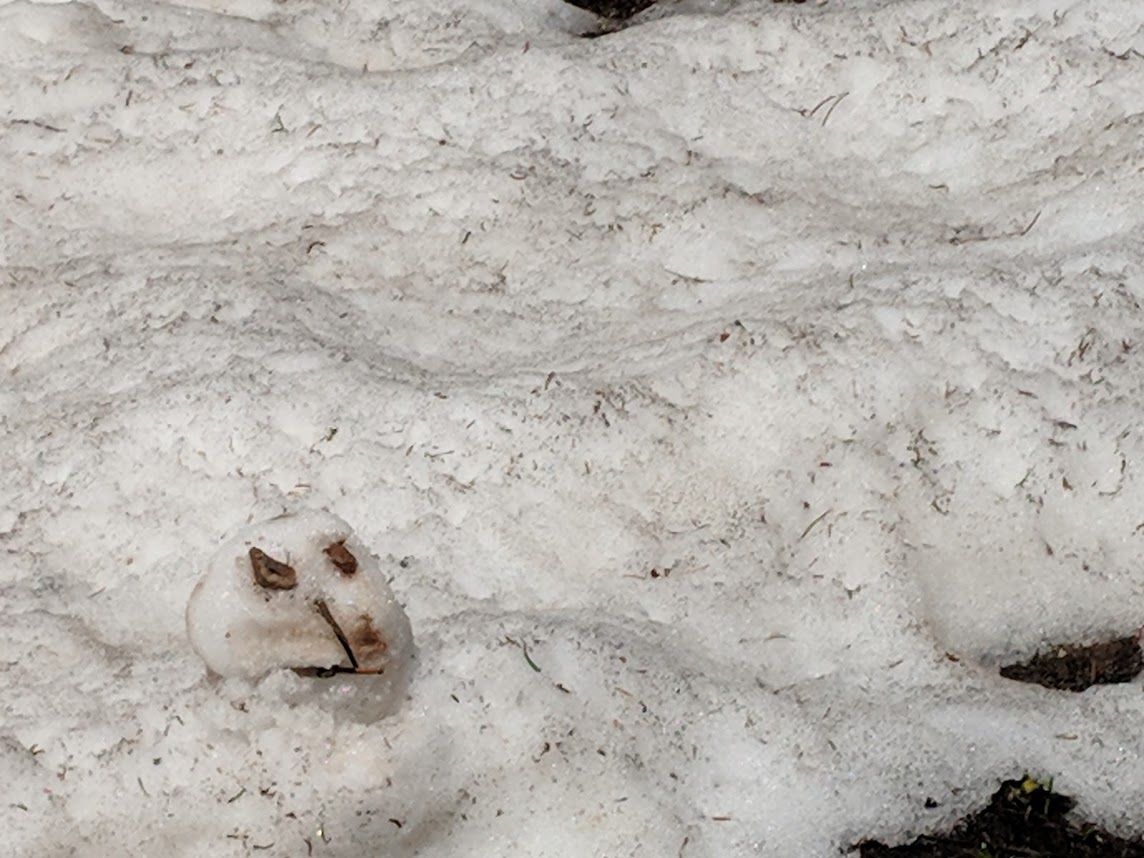 We also caught glimpses of some amazing homes in the Big Sky ski area. All I can say is WOW. I looked it up and the average price of a home in Big Sky is a whopping $2 million! Some of these houses even have the option of your very own ski lift.
Big Sky weather changes often so once the forecast called for snow and 20 degree weather, we booked it south! One day we might have to check it out during ski season.