We have a friend who loves to hike recommend The Incline Trail in Manitou Springs. We love recommendations because we usually just turn to the internet to determine which hikes we are going to set out on so having a trusted opinion is always great. They had told us it was very challenging but very worth it. I love a challenge so of course I added this hike to our list!
As we are pulling into Manitou Springs we immediately see this trail carved out in the side of a mountain, and we both figure there is no way it can be The Incline Trail. It was steep and long! Well, as we got closer, we quickly realized it was that trail!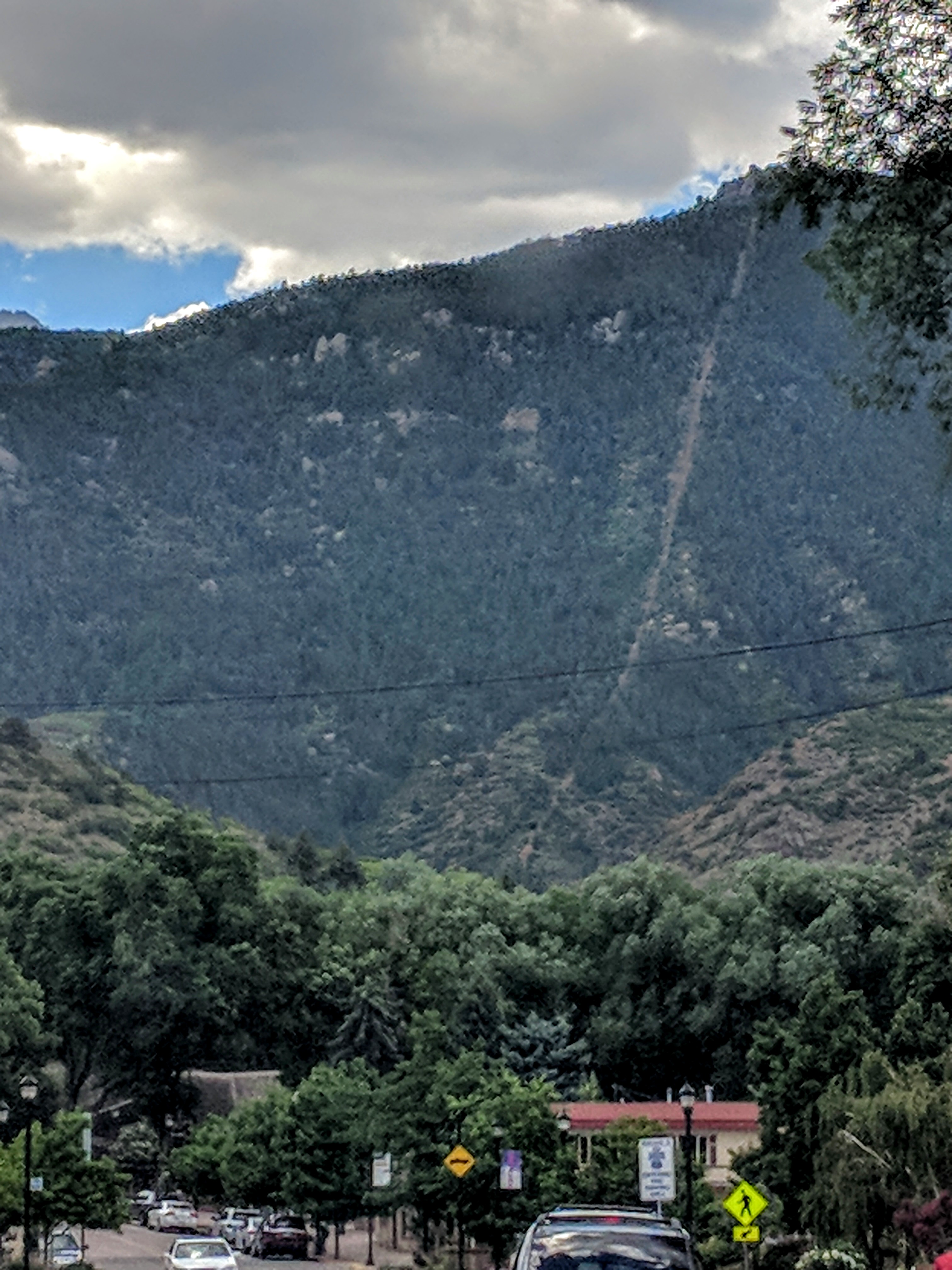 When we got to the trail head, we were reading the warning signs and they were quite daunting. They warned of all kinds of things, such as if you aren't acclimated to the elevation then you should reconsider. We all know how well I acclimate to the elevation so I was already a little concerned.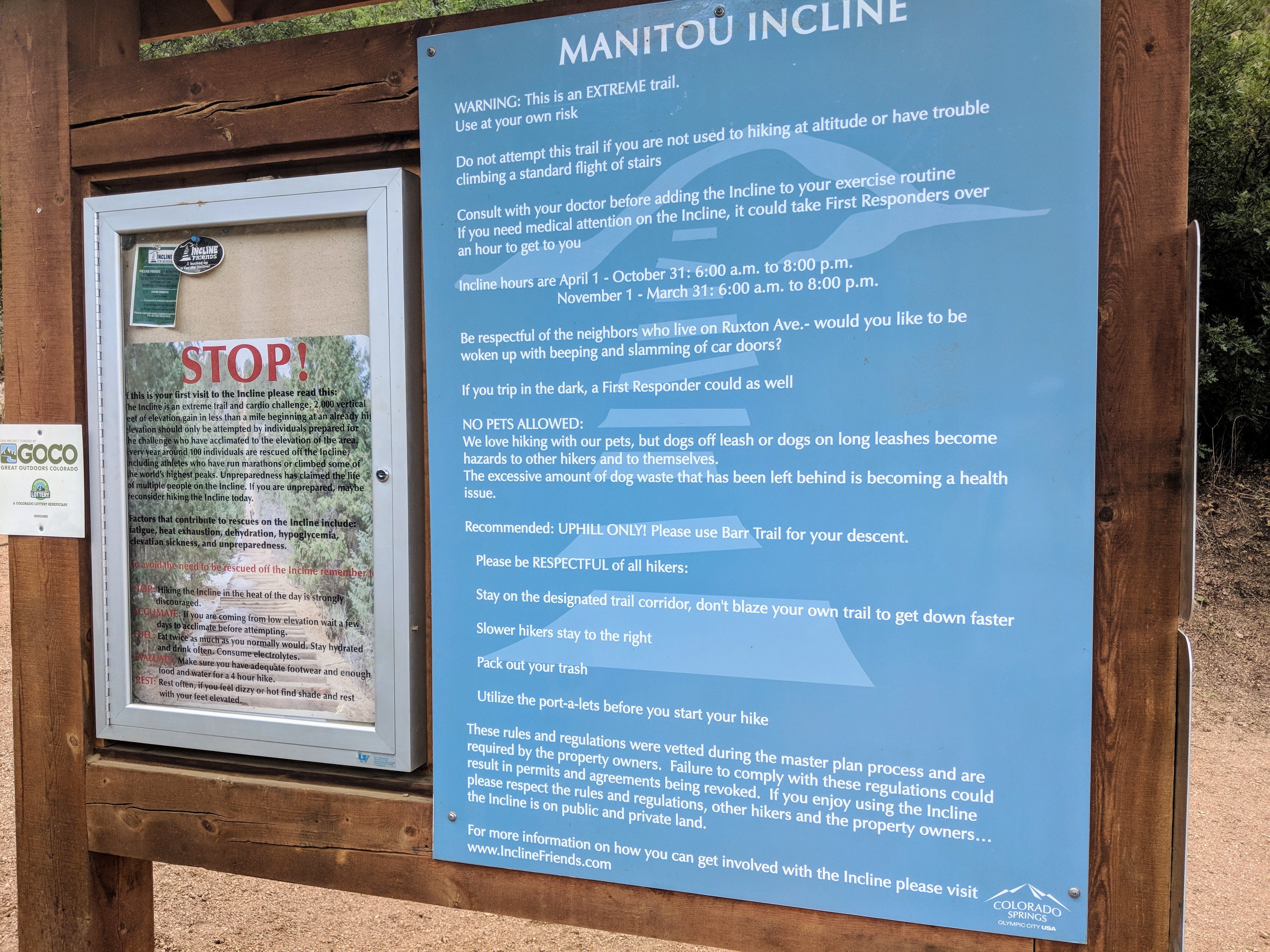 After reading the warnings, we realized we were well prepared and could handle it so we headed up!
The Incline Trail was once a railroad track but now consists of 2,744 steps made up of railroad ties. The hike up is only one mile but at it's highest incline sits at 68% with a 2,000 foot climb in elevation. It makes me tired just reading that bit!  The Incline Trail is thought to be one of the highest set of stairs in the world, including the Empire State Building!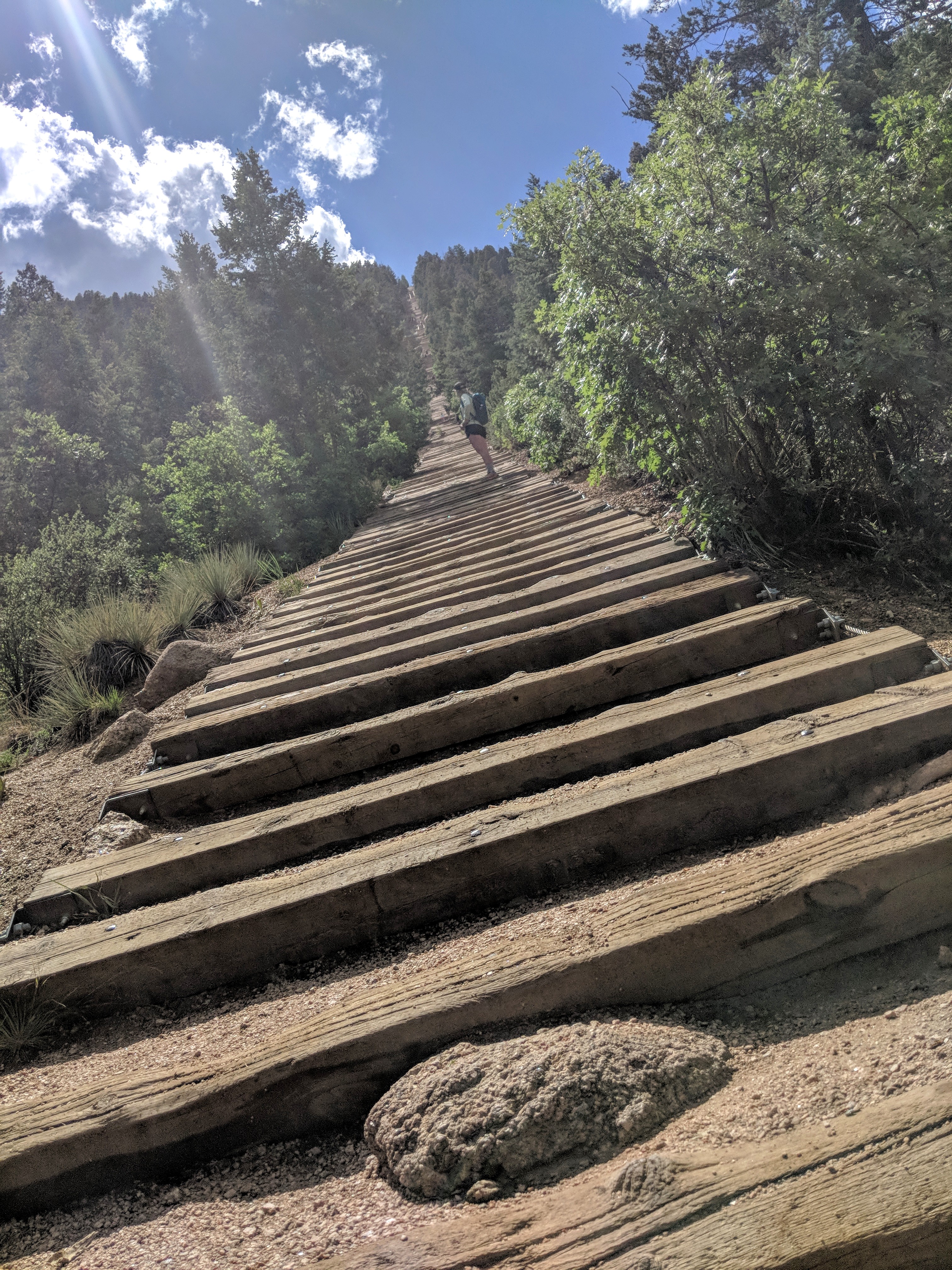 At the half way point they give you the option to hang a left and take a less intense trail down. It's part of the same trail you take down once you reach the top of the incline. They don't want you to go back down the trail (stairs) for good reason. You will get in the way of the folks that are heading up, and they need all the room they can get. Also, having to watch for people coming down is kind of annoying when you are focused on just taking your next step while not having to look up to see how much further you have to go. The stairs are also super narrow at points so I can see going down being a challenge. There were times I had to put my hands down on the steps to "climb" up.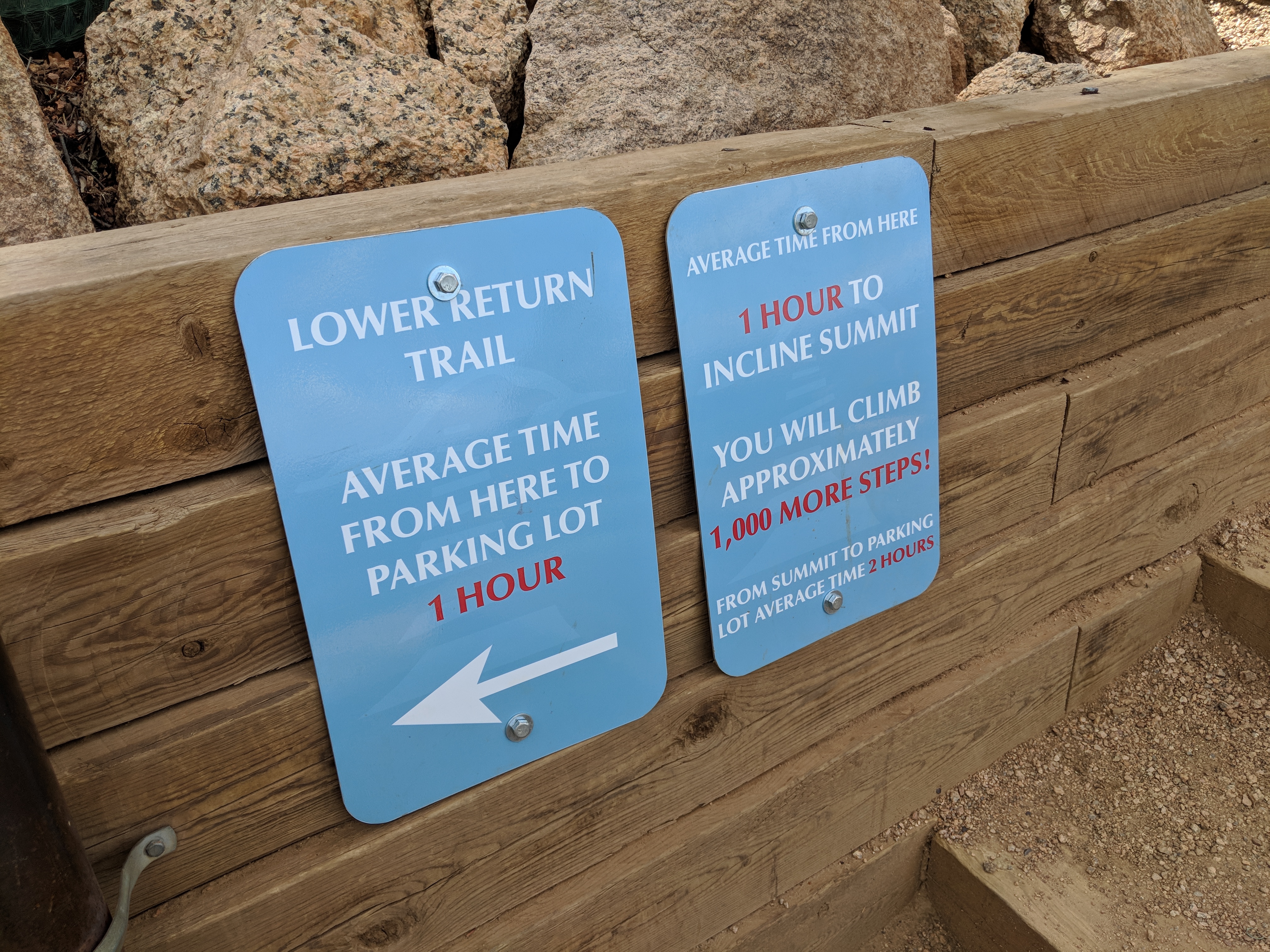 I'd say that if you are afraid of heights that this hike may not be for you. At various points, we would turn around to look back and we were basically looking directly down.
I learned while reading about the hike that some people use to train for other running events. Which seems a bit intense, but we sure did have people pass us as they were "running" up the incline.
There were definitely moments I wasn't sure if we were going to make it to top, but I knew if we didn't I would regret it greatly, so we continued on.
When we finally reached the top it was a great feeling! Did I mention it was a 2,000ft gain in elevation and one mile directly up?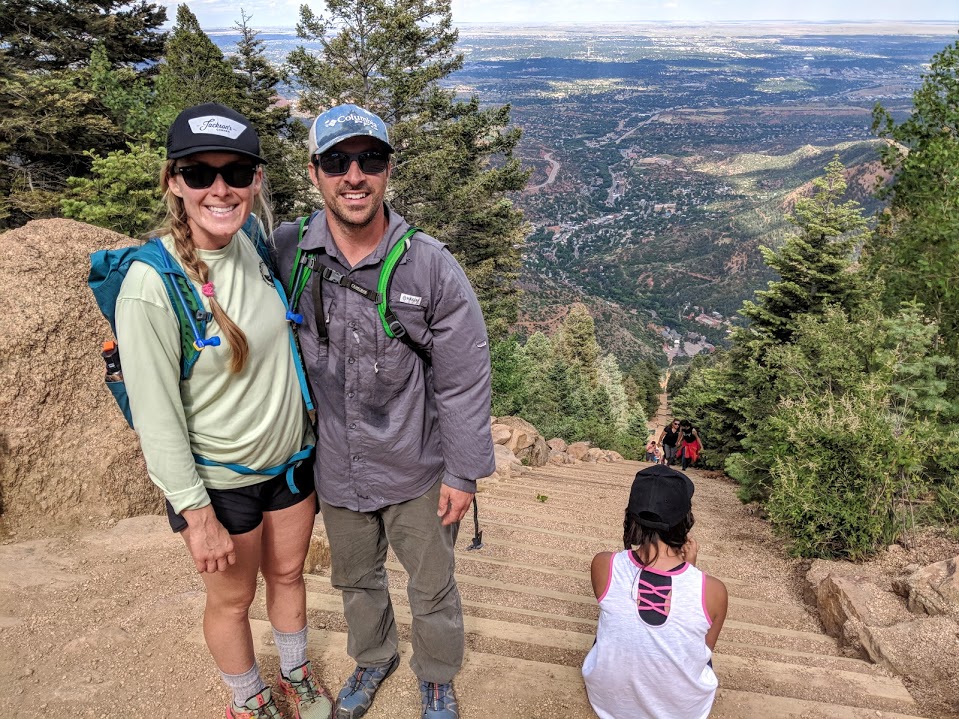 Once you reach the top, you then have another two and half miles in which you get to hike down. They recommend you don't run down since you just completed a pretty strenuous hike up. However, not everyone heeds the warning. This one couple in front of us did a few push ups before heading off down in a sprint.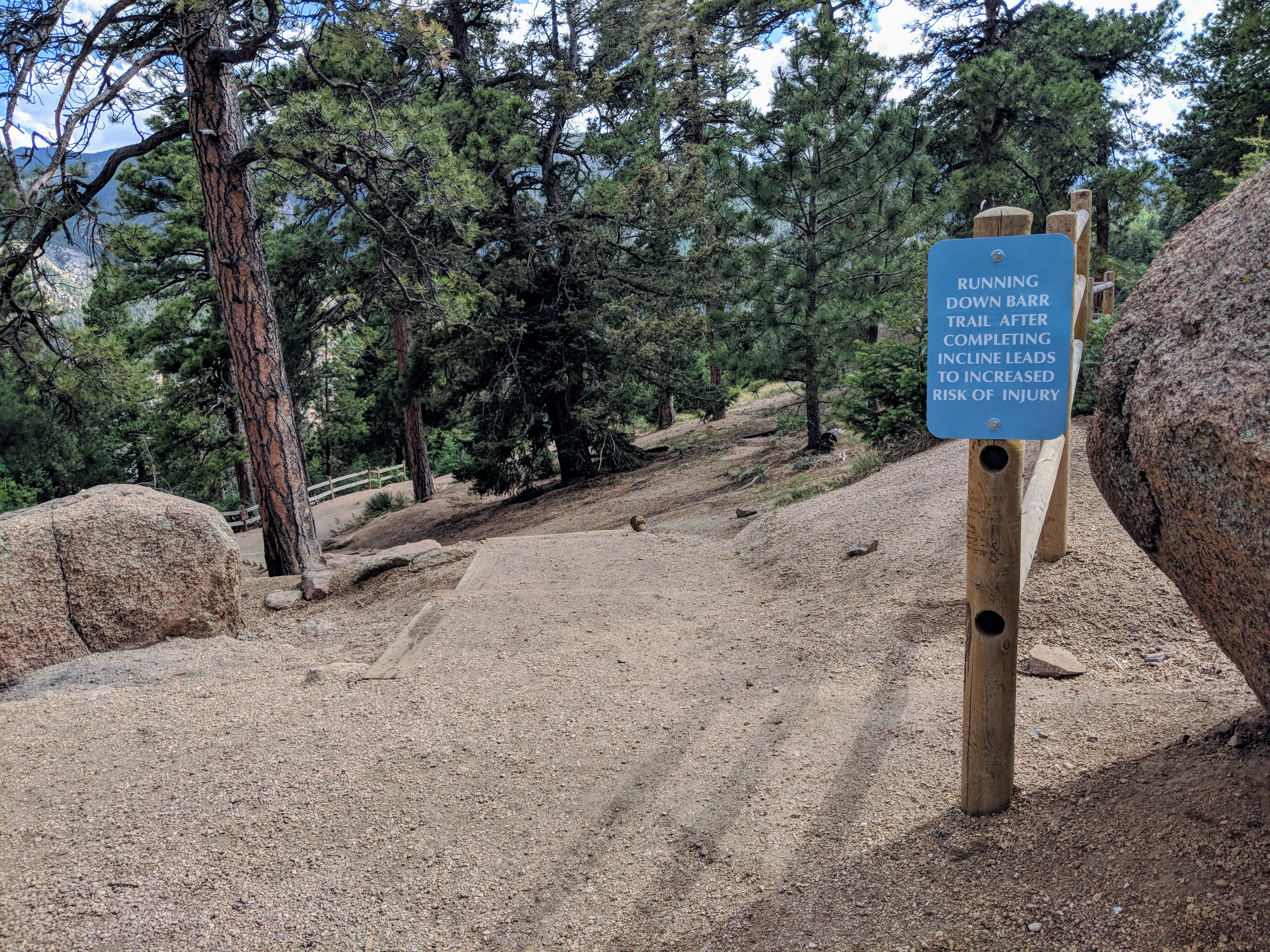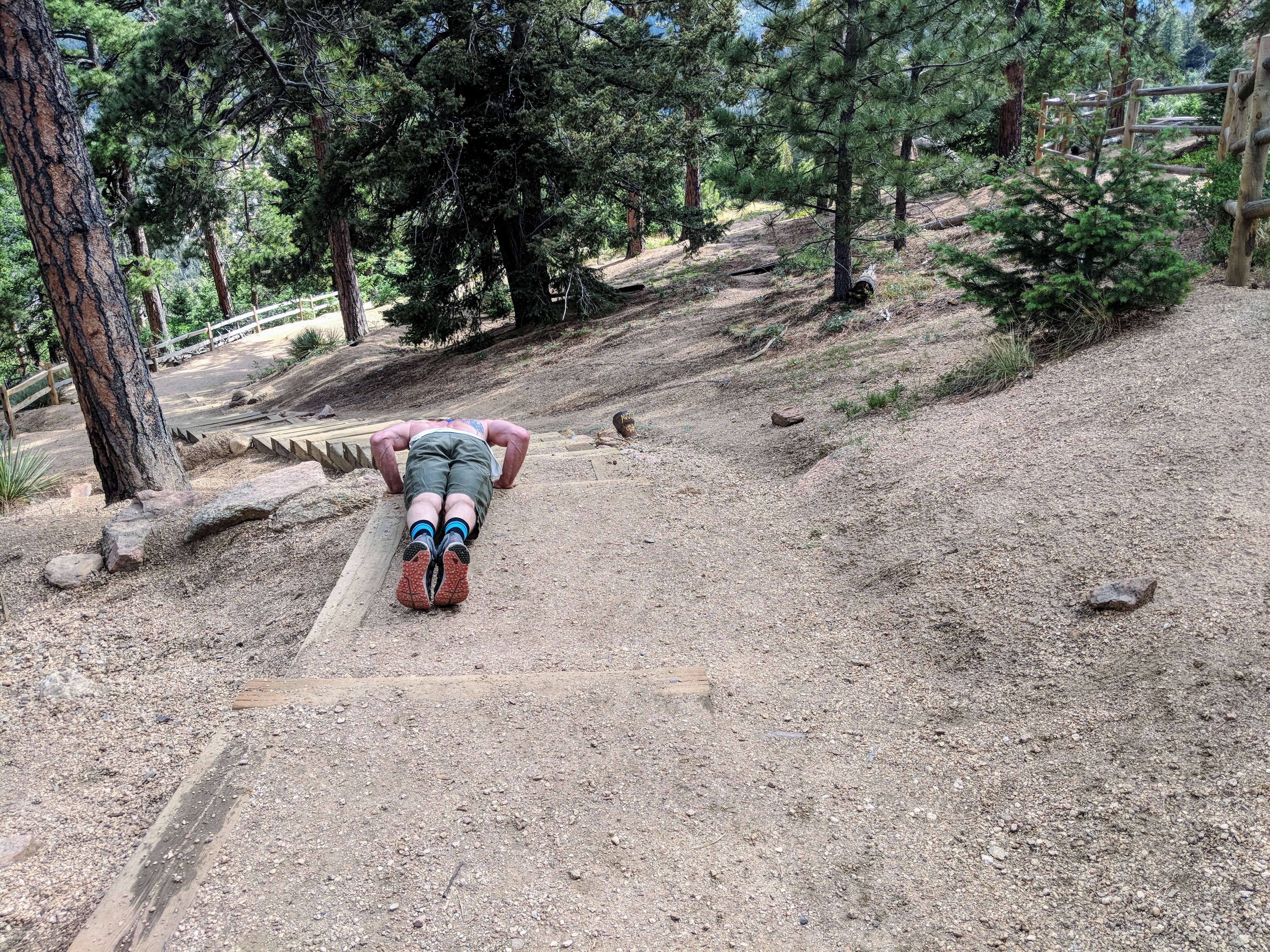 We gladly walked down the trail feeling quite accomplished.