Restoring an old travel trailer or Airstream to its former glory is a tough job. But, the end result can be truly amazing. You can find yourself in a fully customized and modern tiny living space that is as unique as you are. And, with a little DIY elbow grease, you can save big!
Let's just get back to the tough part for now. We know from experience that a newer trailer, in our case an Airstream, is just about the easiest way to go camping or roadtripping. Most days, the hardest part will be hitching it up and then parking. Once you're in, you're in. With a few switches flipped and a few valves turned, you're all set. You're down at the lake before your Atwood has even hit 80 degrees.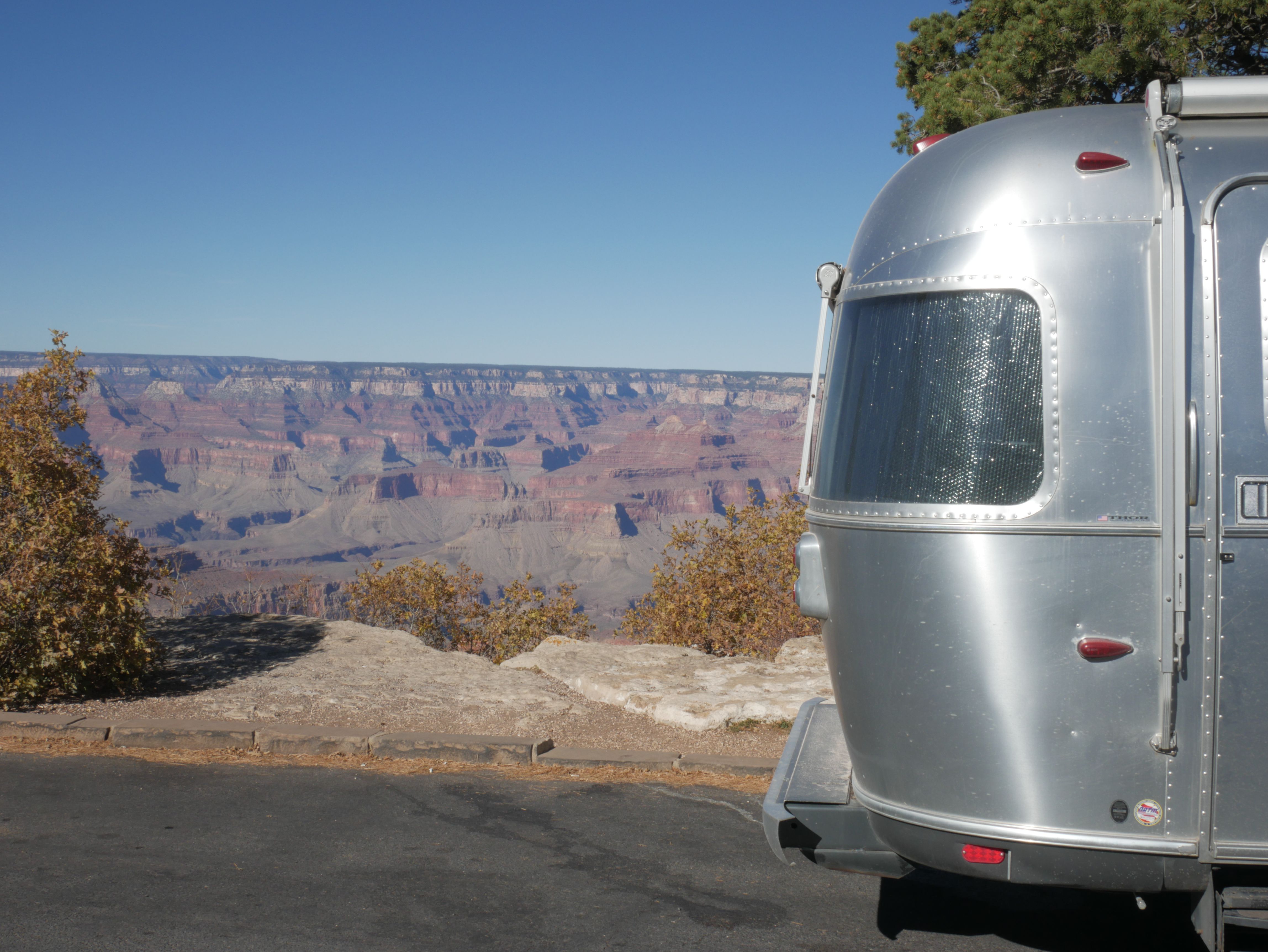 That may not be the case when it comes to an old trailer or Airstream. Back in the day, everything, and I mean EVERYTHING, was manual. On some trailers made today, that is still the case. You light this, you light that. The fridge, the water heater, the furnace, the stove, etc. Then, some days you find things just don't light. And, some things just don't go right!
We all know modern trailers can be expensive. Especially, Airstreams. If you're looking for a chance to own one, and have a few skills, or at least determination, you can find yourself in a nice, newer, Airstream for less! That's the plan anyhow.
Which brings us to the lovely 1977 Airstream Argosy.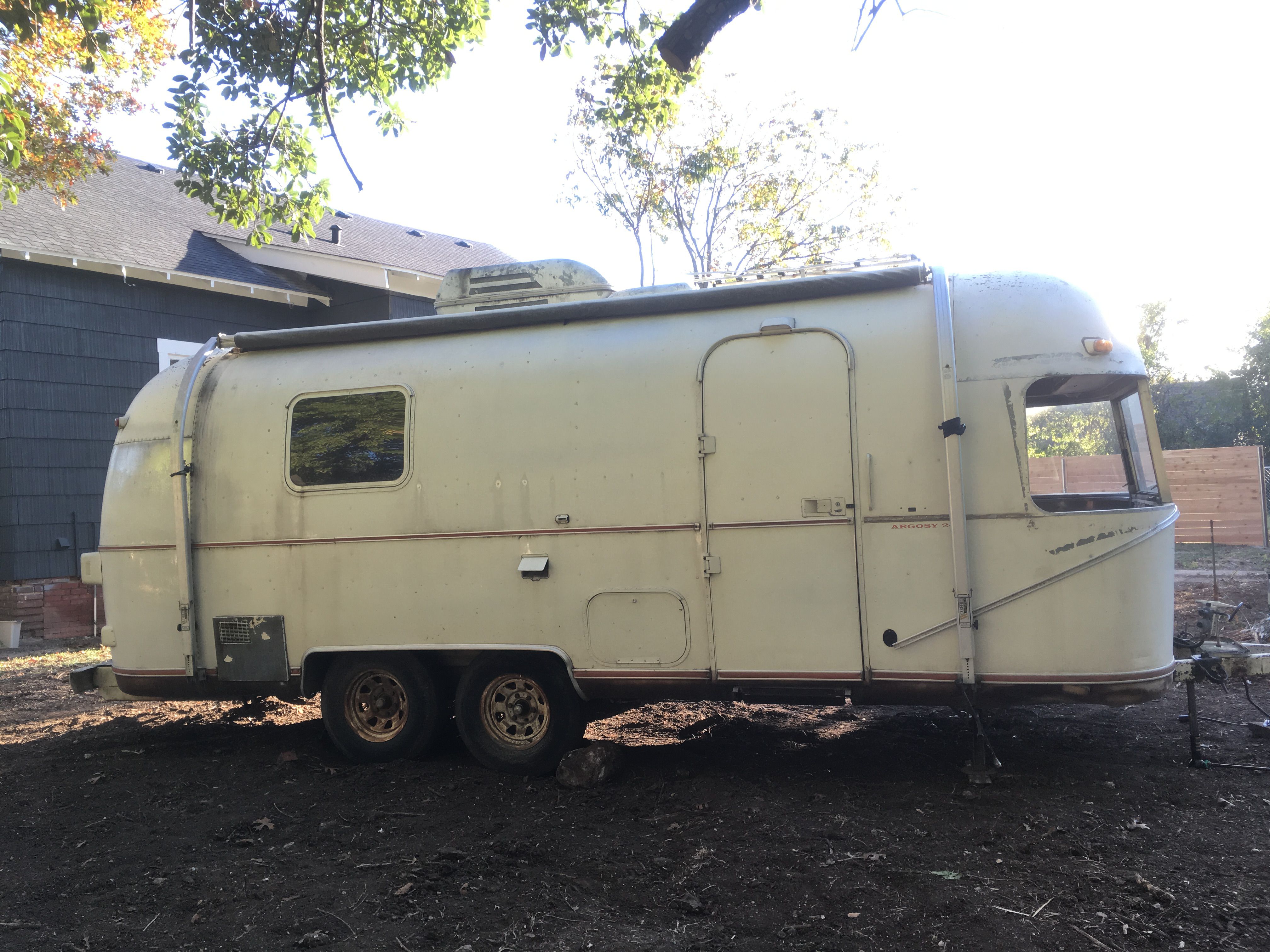 This is a bit of a different Airstream. If you're unfamiliar with them, they were manufactured for a short time and were known as the painted Airstreams. They were also the name of their motorized line of coaches or RVs.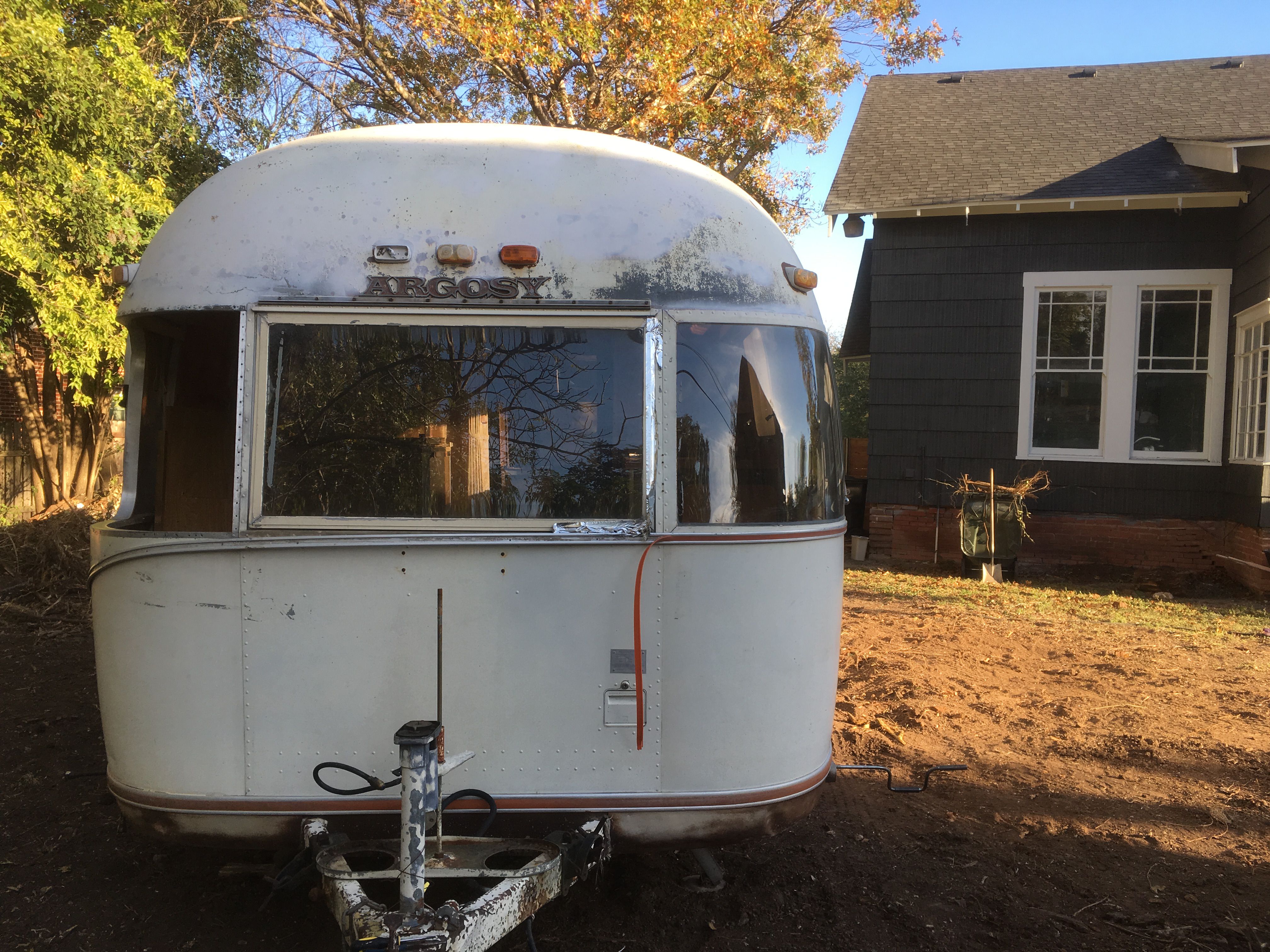 We picked up this gem in Arkansas and towed her back to Texas. The Argosy came with all the original paperwork, which is rare! According to the documents, she was made in Ohio and someone in Tennessee owned it first.
I'll consider us lucky because we made it back to Texas without any problems. The next day however, I took a good look at the tires and thanked my lucky stars. These must be the original tires or darn close to it! We even lost a few lug bolts on the way home…. Then, we really took in the project. WOW.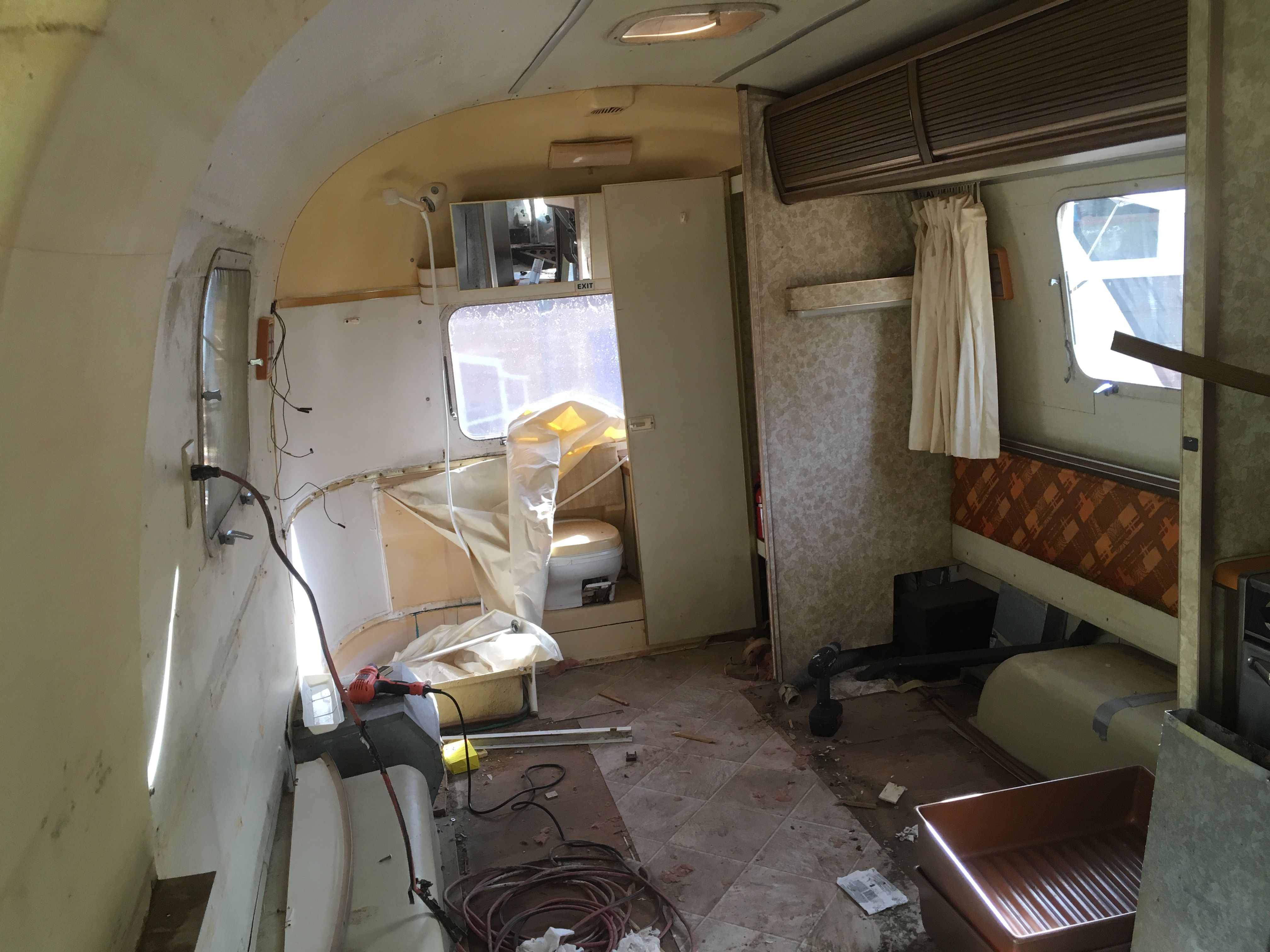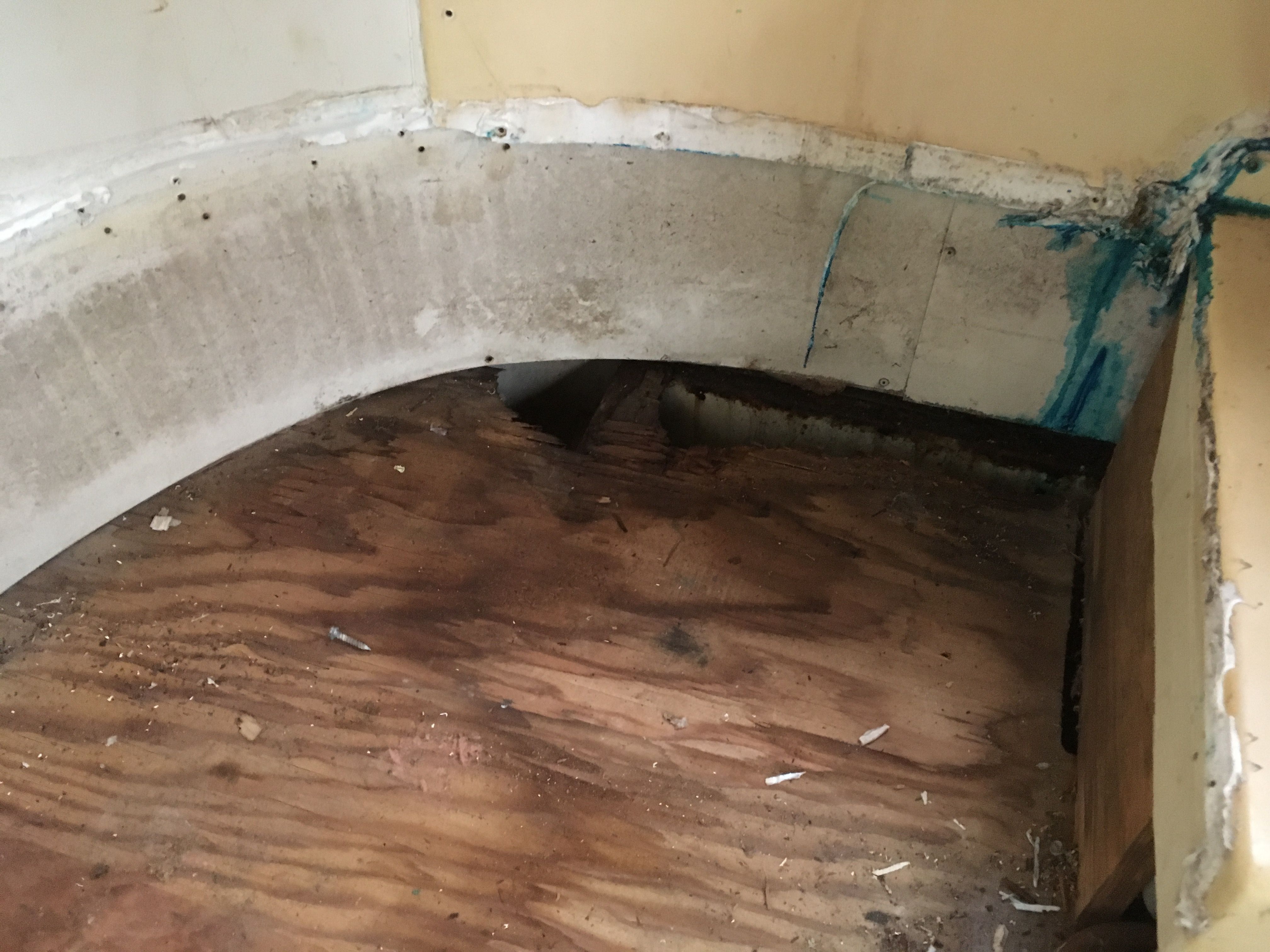 The trailer is a wreck now, but in no time at all, we'll have it modernized and ready to hit the road. The toughest part is just upon us.
–
Mr. Tin Can Plan