We set out on the great fall road trip to experience places we'd have never visited before, and some we had. We had a rough plan to head to the Grand Canyon and then head straight north to Zion National Park, and for the most part, we stayed on track. Wait, I guess I forgot we made a detour to Page, AZ to visit Horseshoe Bend, which I mistakenly thought was at the Grand Canyon.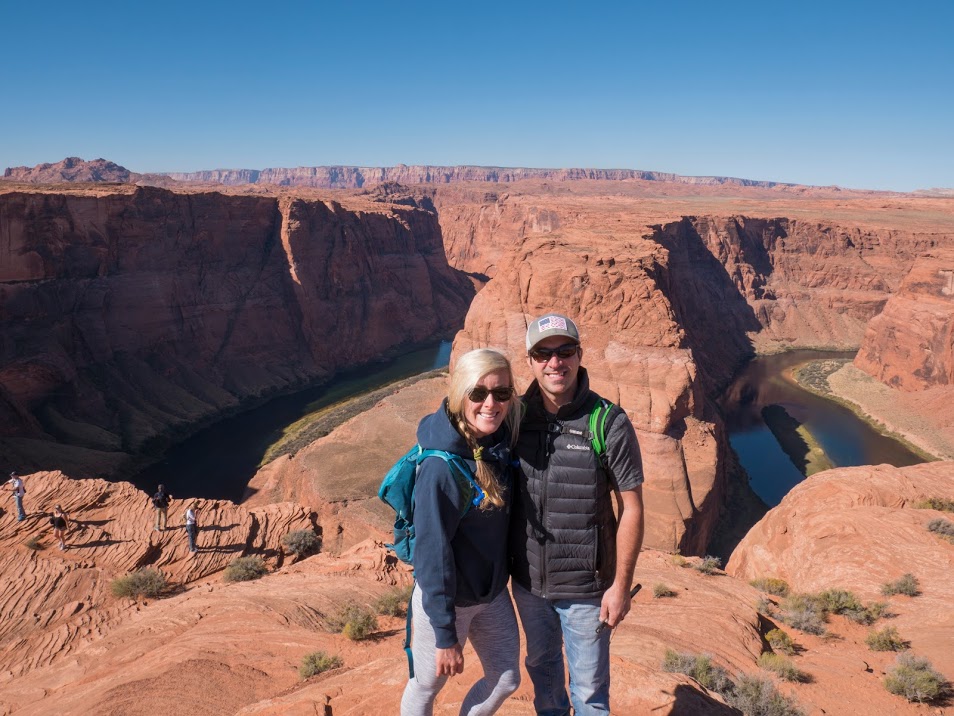 After experiencing Utah via Zion National Park we knew we had to see more! It's truly an amazing state with so many outstanding outdoor wonderlands. Instead of heading straight north through Nevada, we wanted to visit Moab which meant a detour to the east. And boy are we glad we had made that detour.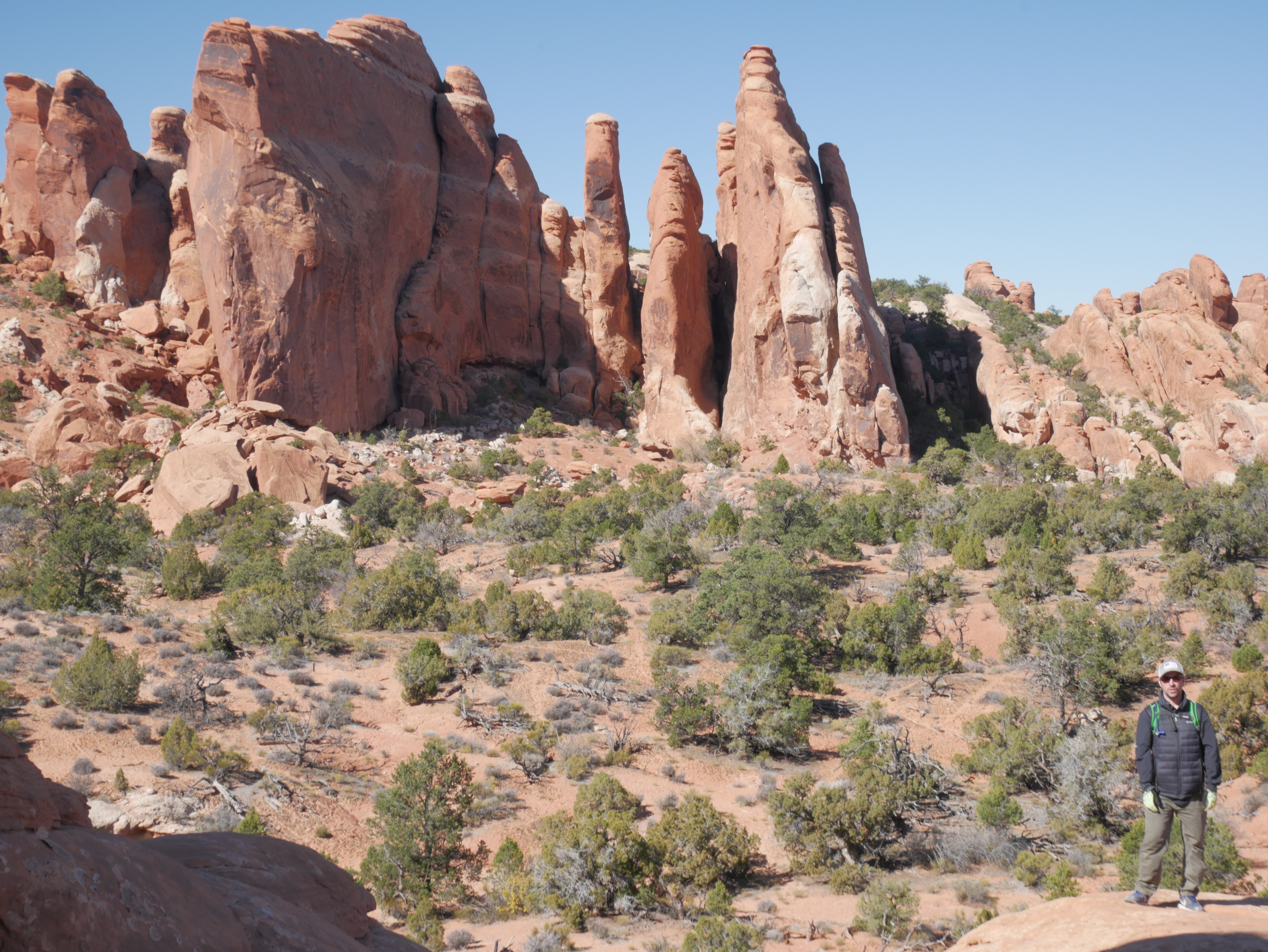 Moab is amazing. There number of outdoor activities are endless and the weather is just as perfect. We had the opportunity to visit two national parks that were not on our original radar. Arches National Park is right in Moab so accessing that one was easy peasy. Canyonlands National Park on the other hand is a bit trickier, but definitely still doable. We spent a day at each park hiking and sight seeing. You could spend weeks at each and still not see it all.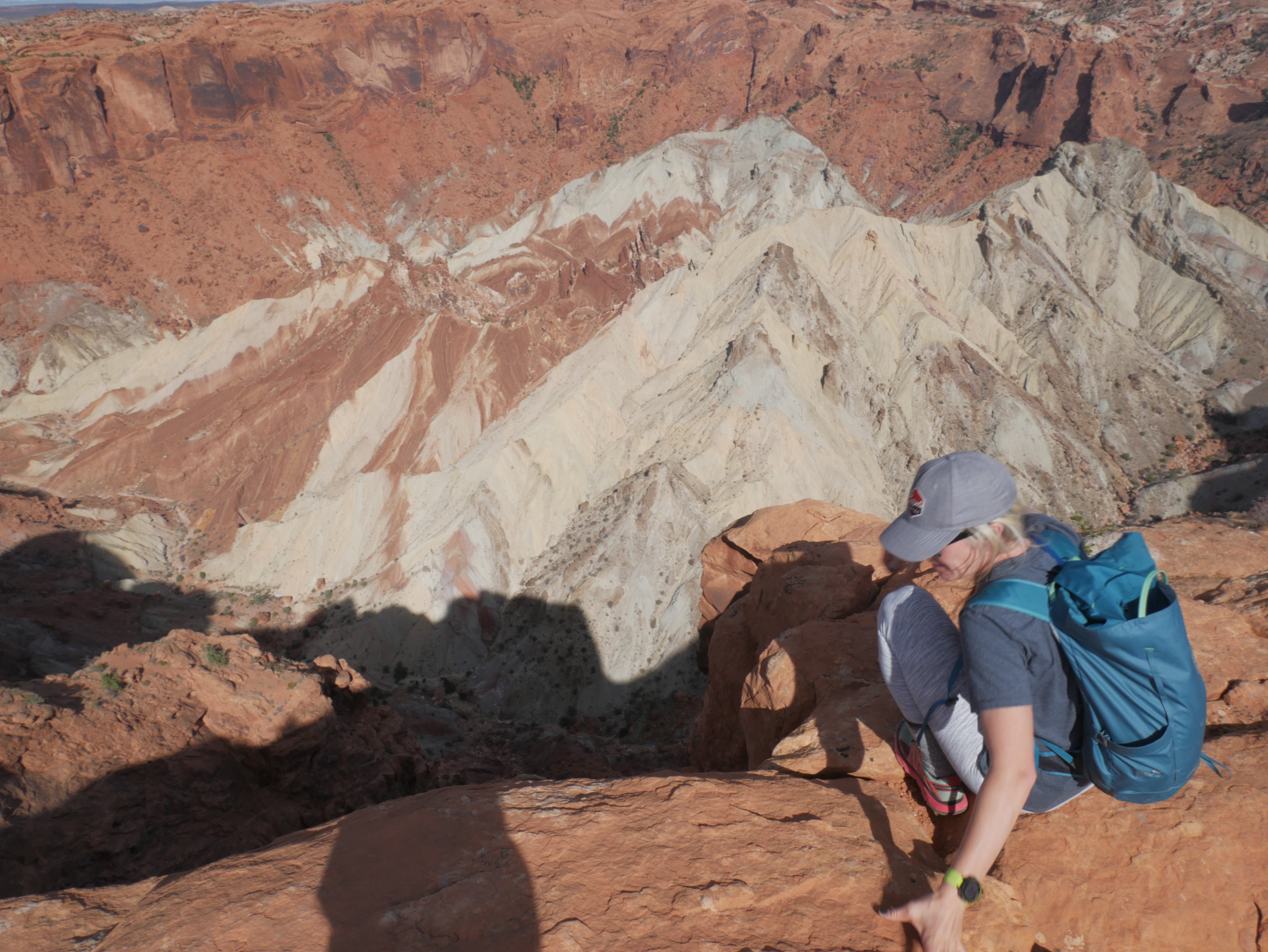 From Moab, we headed north through Salt Lake City to Twin Falls, ID for the night. We've actually made this trek more times than we care to admit so we were familiar with the places to stop and which gas stations were easiest to pull into with the Airstream which can provide a sense of comfort.
After resting up in Twin Falls we continued our journey to Bend where we had planned to spend seven days. We arrived just at the right time. The weather was amazing, the trees were changing and the mountains were snow capped. It was dreamy.
We'd planned to spend more time in Bend but instead we hitched up and headed to Hood River, which was unplanned, and it was a wonderful surprise. Not only is Hood River an adorable town, there is an even cuter little town right outside close to Mount Hood National Forest called Parkdale which is a must see when visiting Hood River.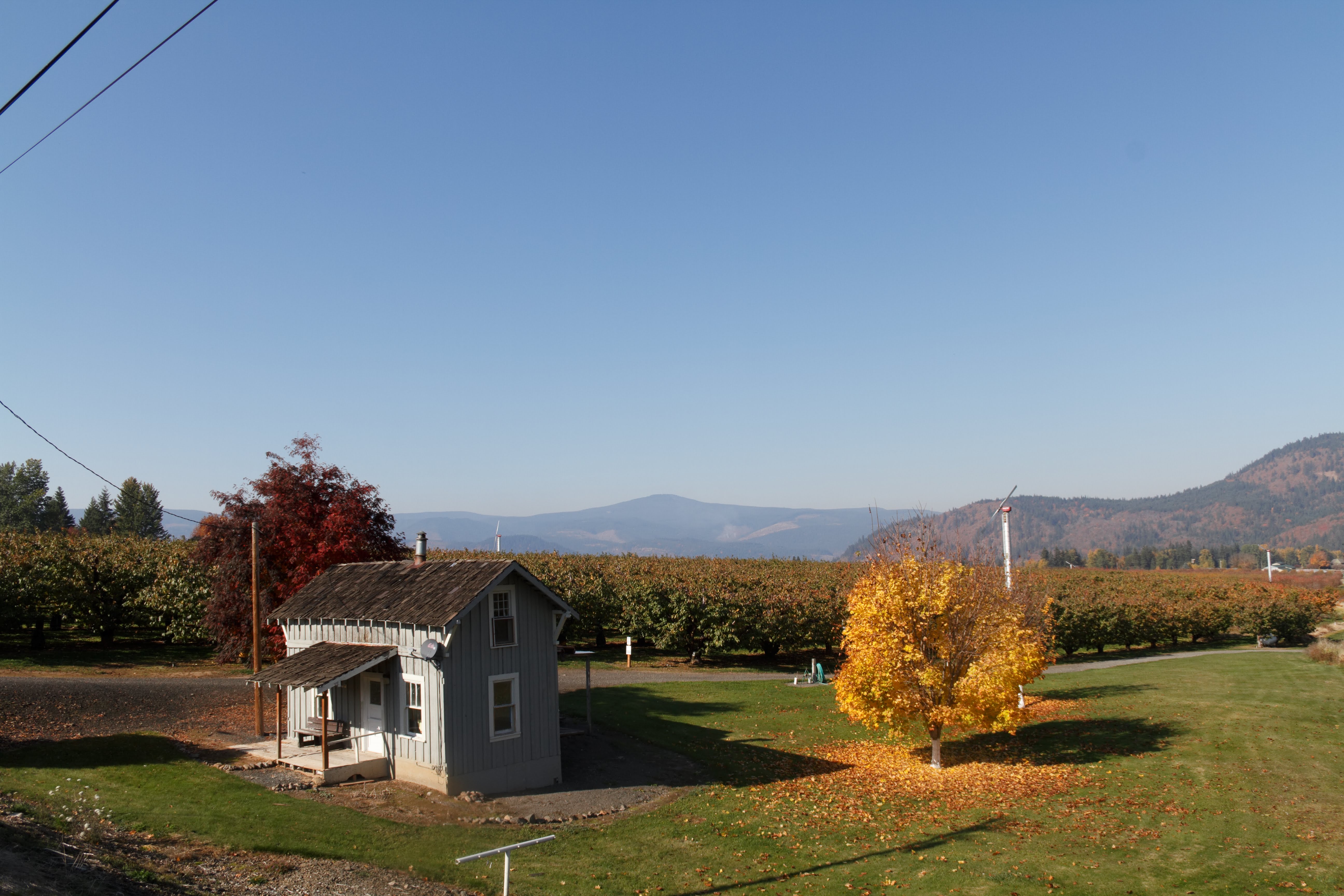 Once we left Hood River we headed to Bainbridge Island right outside of Seattle to spend the week while I participated in some work activities. Each morning Brandon would drive me to the ferry for my morning commute and then would pick me up in the evenings. What a great way to commute, am I right?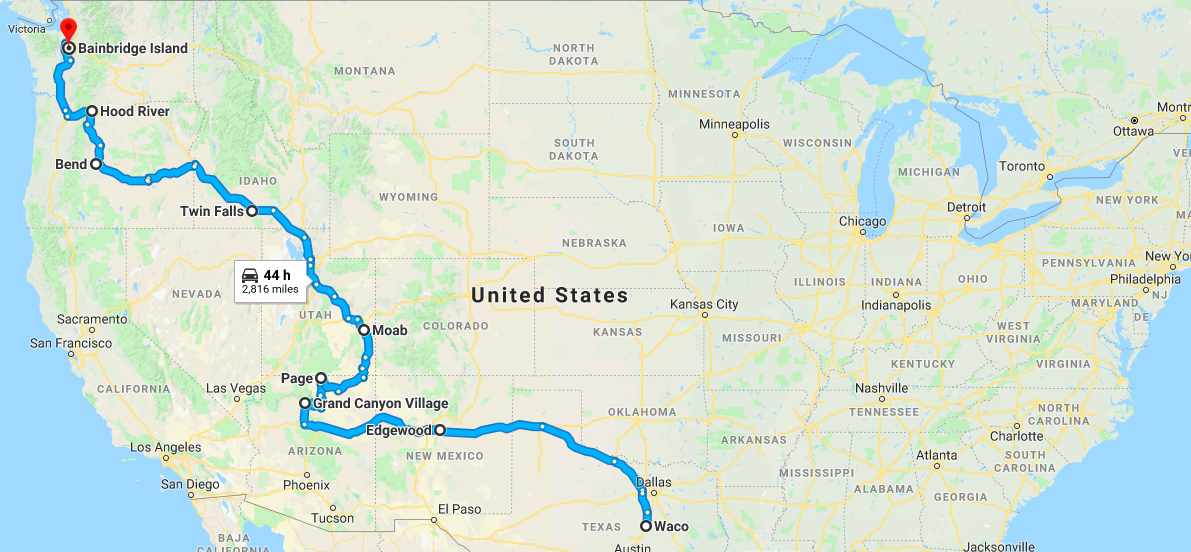 We've safely arrived back in Texas for a winter full of warm, humid days and continued work on our house. Stay tuned for an update on "Where in the World are Brandon and Liz?"