It's no surprise to anyone who knows us or even just follows us on Instagram, we love Bend, so of course we had to make a stop in our favorite town as we made our way north. We even were able to meet up with some other full time folks we'd been following on Instagram for over a year! We met at a local brewery and spent the evening swapping stories of traveling full time in our tiny homes on wheels. The general consensus was pretty much the same, living and traveling full time in an RV or travel trailer is or was the best decision any of us had ever made. Two of the three folks we met up with were actually hanging up their full time hats to settle down in Bend. WHAT A DREAM!
While visiting Bend, we hit up our favorite spots such as Phil's Trail, Jackson's Corner, Newport Market, Tumalo Falls and of course as many of the local breweries we could fit into our day. We also were able to squeeze into our original boondock spot on Forest Road 4610. It felt good to be home.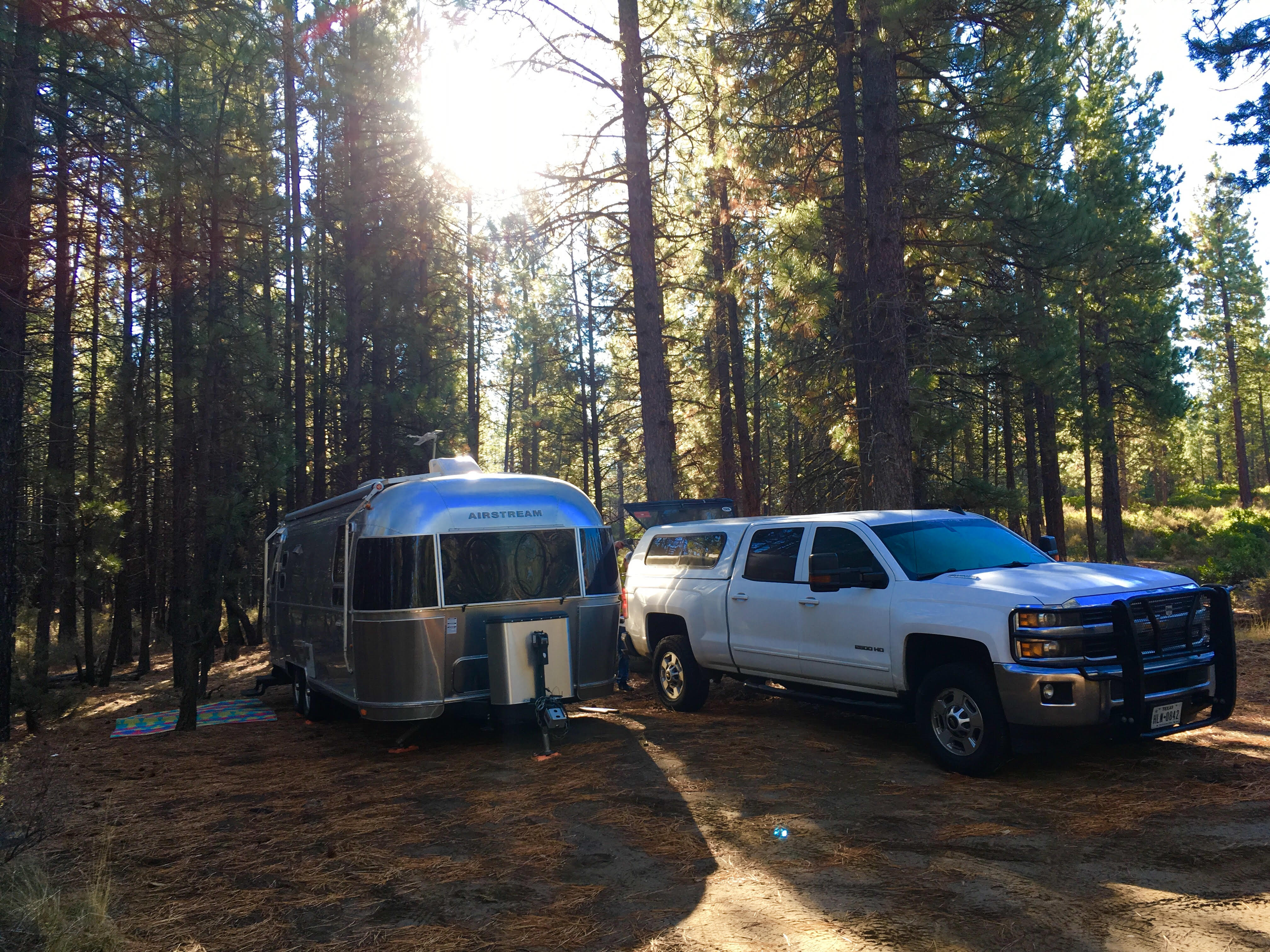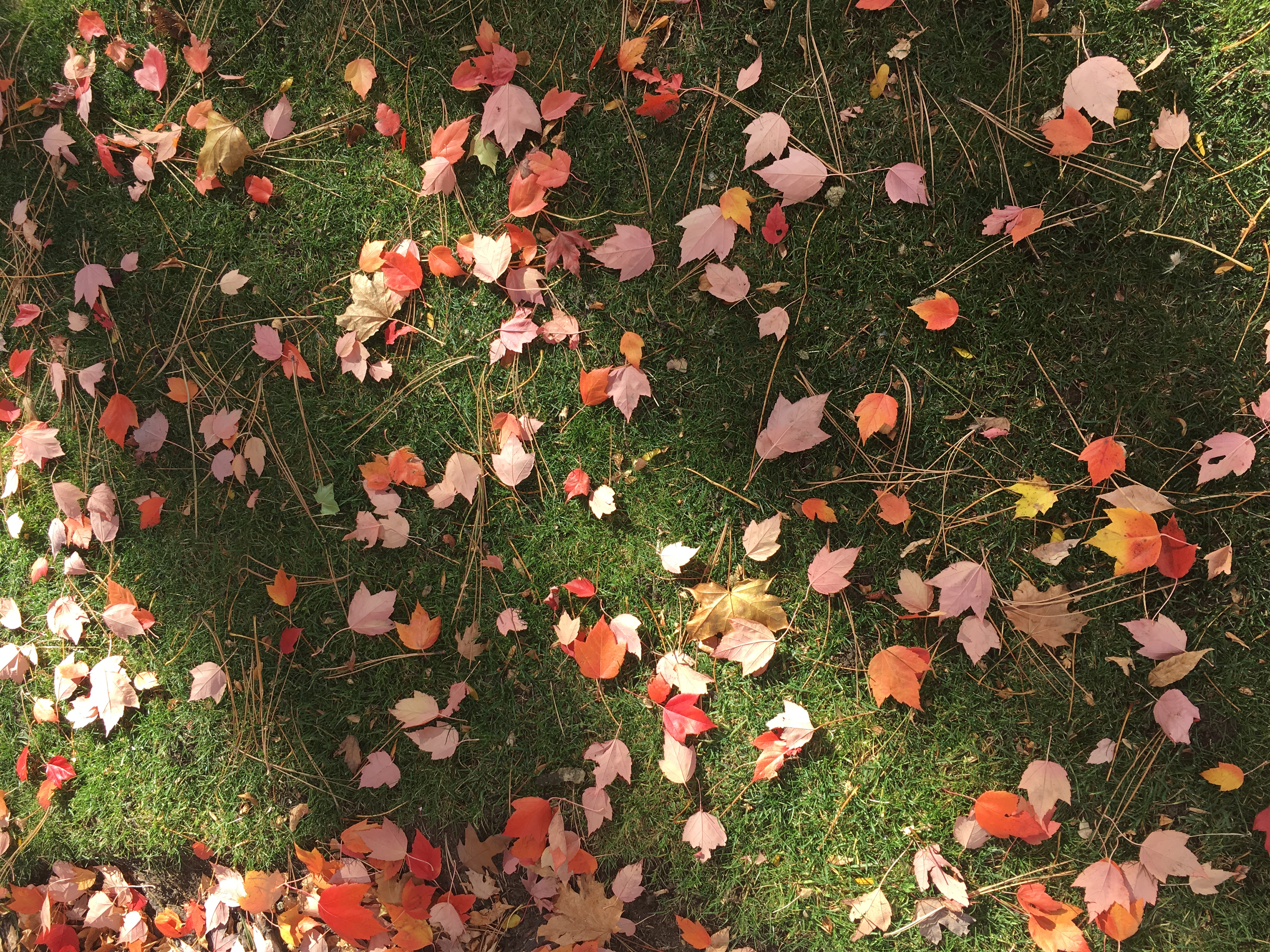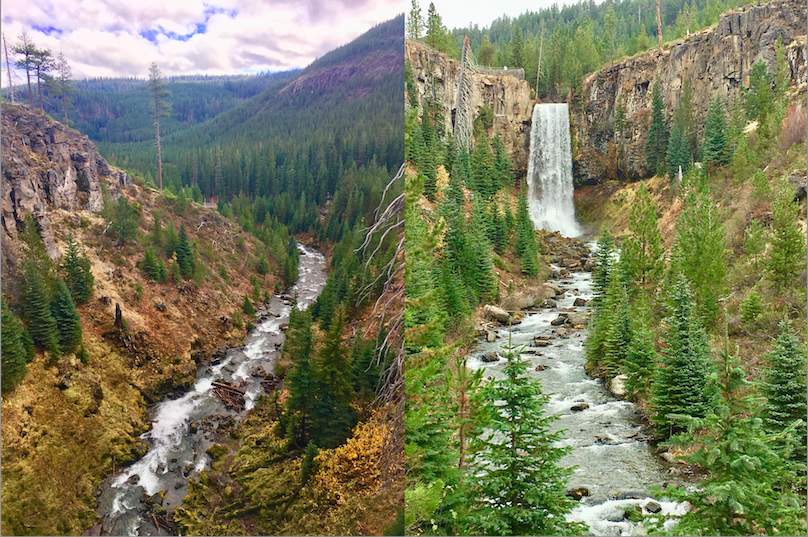 We'd planned to spend seven days in Bend, pretty much everyday we could until I had to be in Seattle, but for some reason we got the itch to visit other parts of Oregon we hadn't seen before. So we hitched up, and with the recommendation of Hood River in mind, we headed north.
We drove through Mount Hood National Forest on our way to Hood River and passed some trailheads looked pretty awesome so we decided we'd head back into the national forest once we got our Airstream tucked away at the campground in Hood River.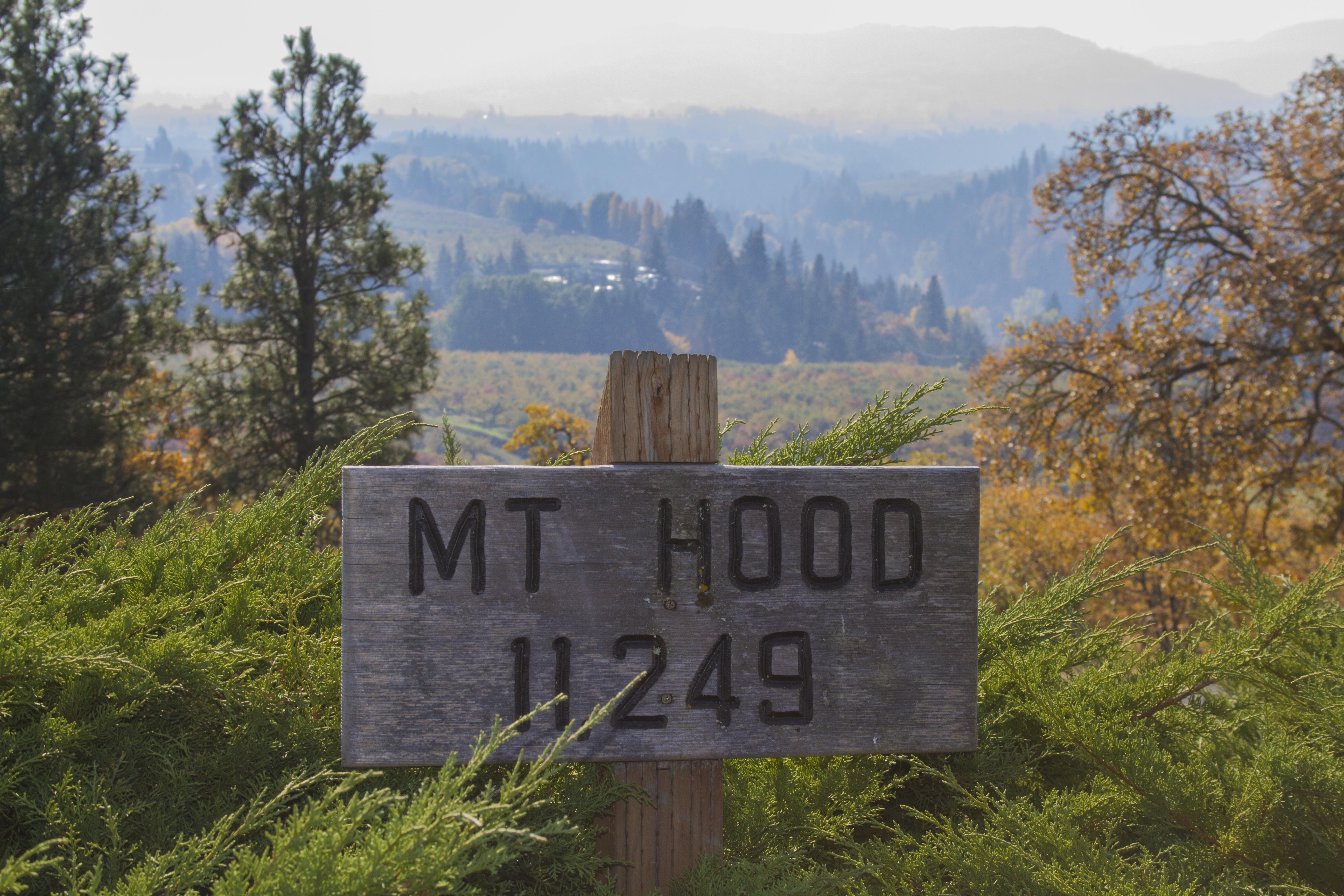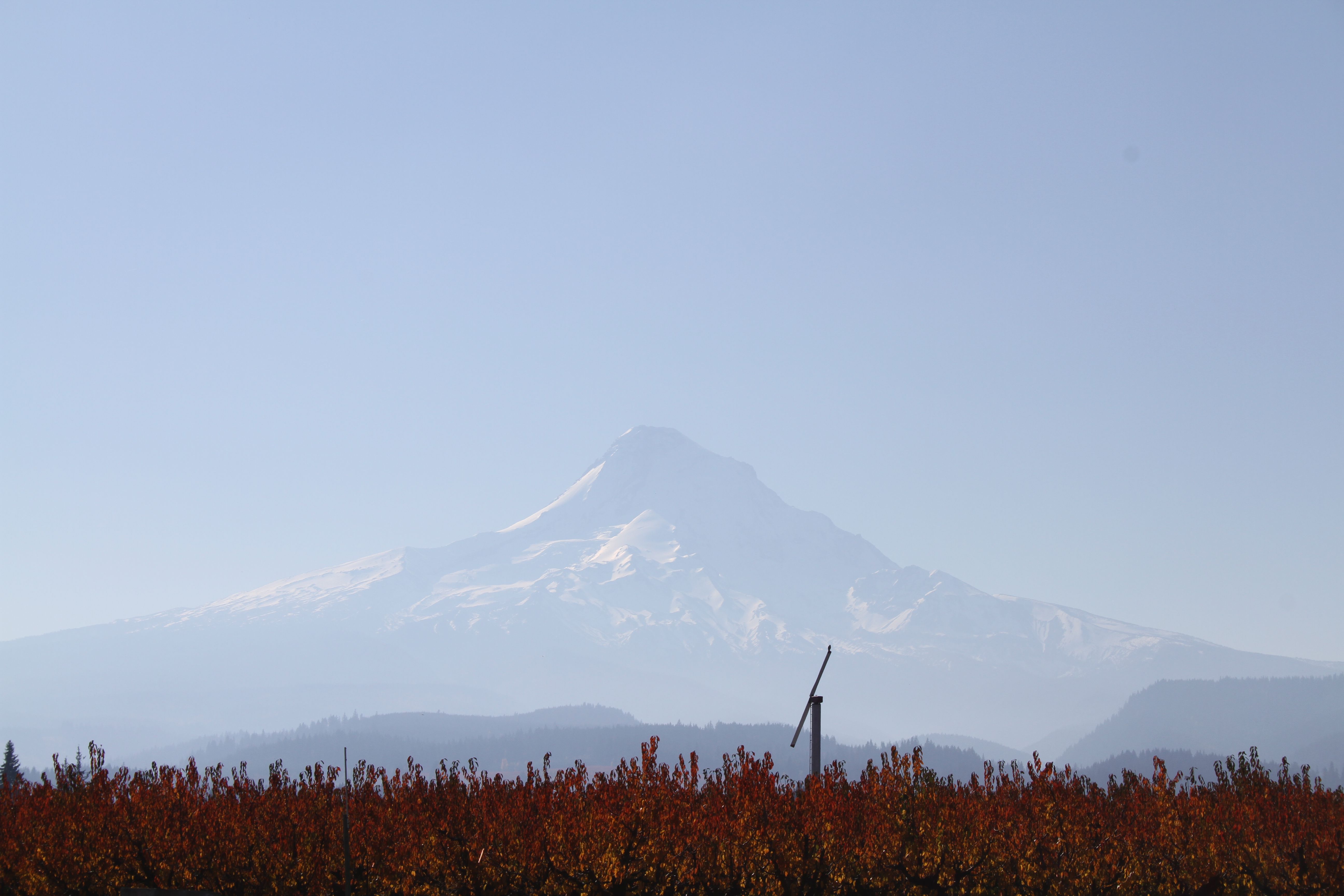 The one trail we wanted to hike was a relatively easy hike into a waterfall and then a just as easy stroll out. You are allowed to bring your dog with you in national forests, just as long as they are leashed, so we passed many people with their furry four legged companion.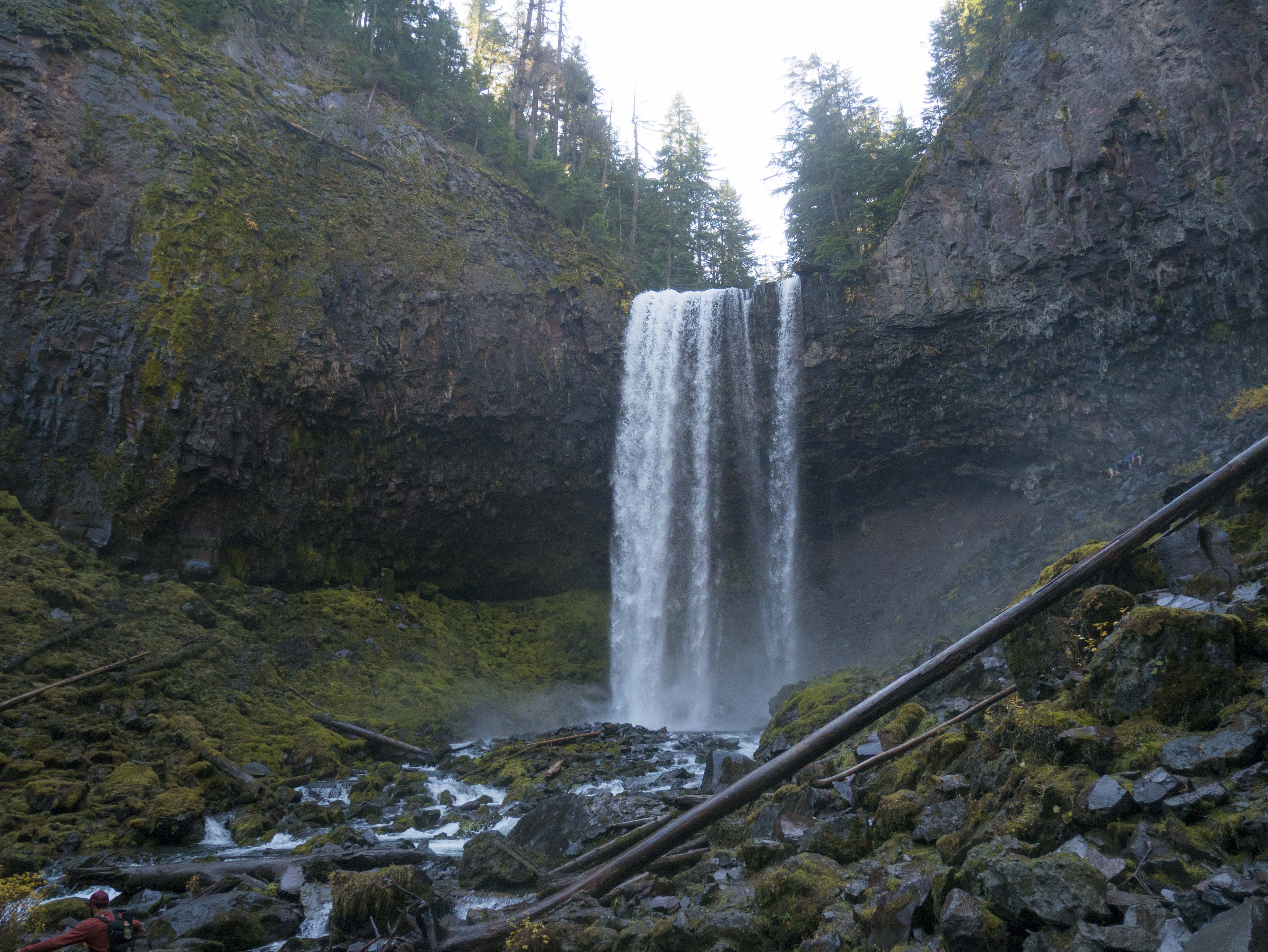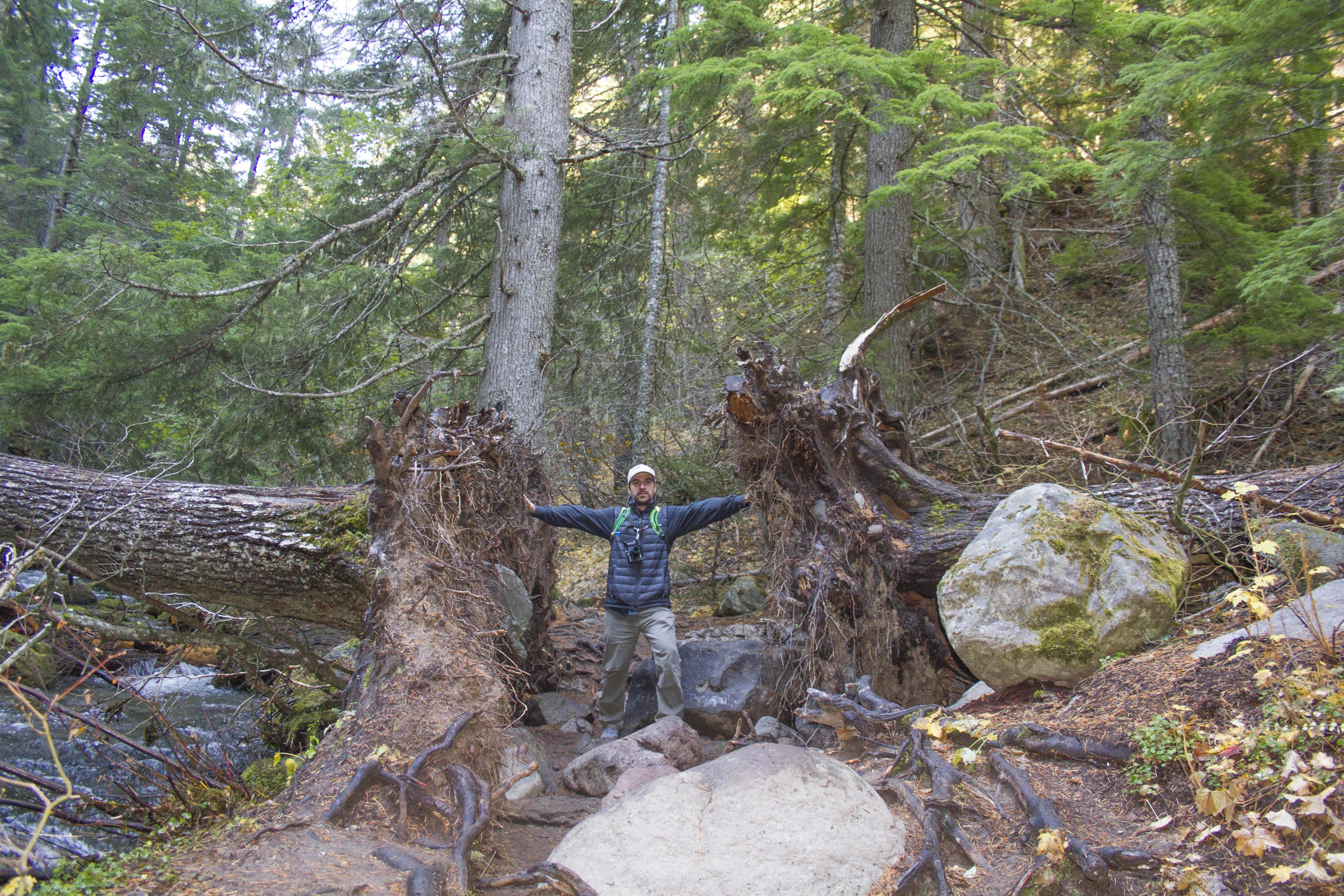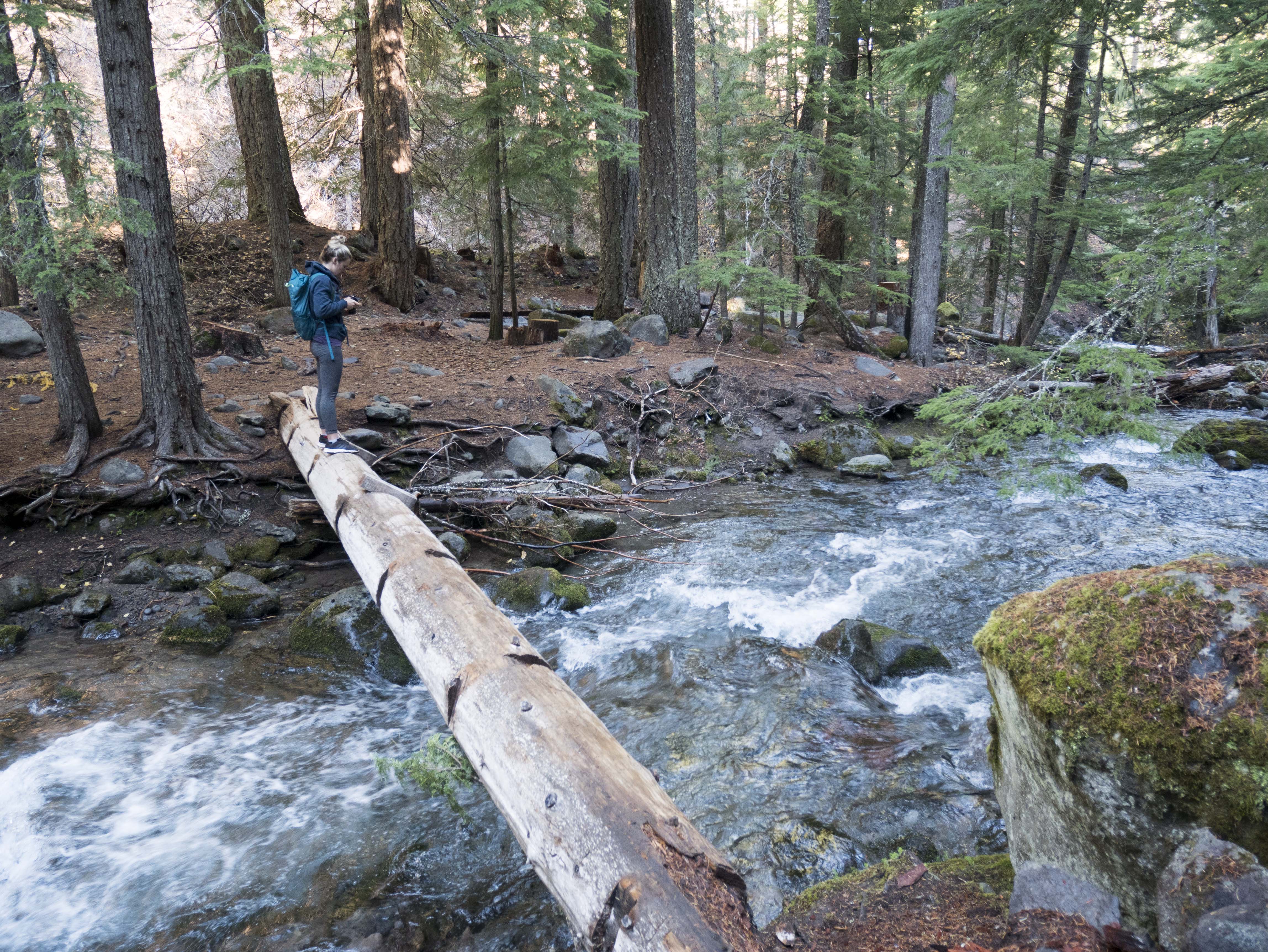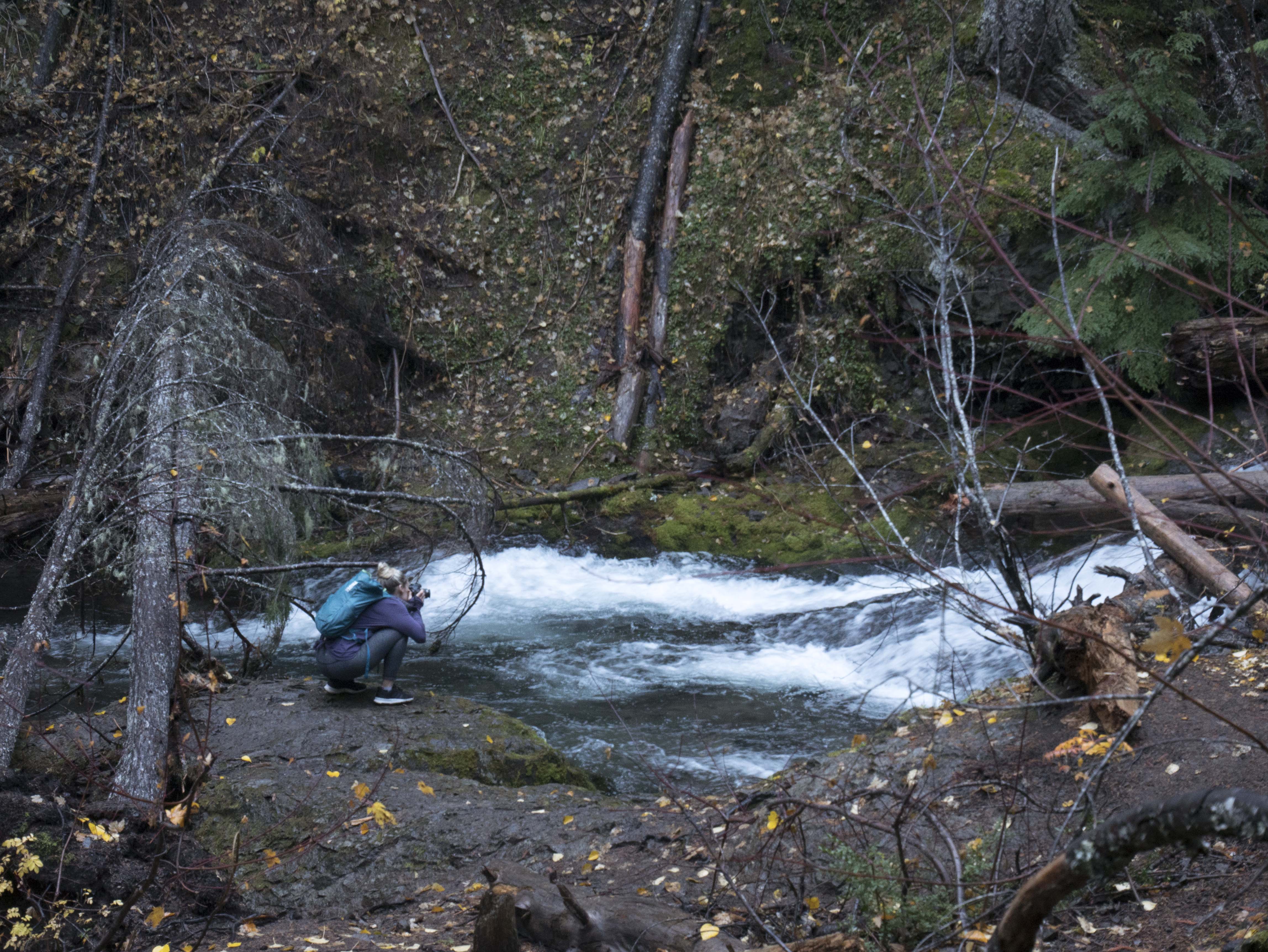 Once we finished up our easy little hike for the day we drove around admiring the amazing scenery which consisted of some gorgeous trees changing colors. As we were driving, we came upon the CUTEST TOWN IN AMERICA, Parkdale Oregon, population 266.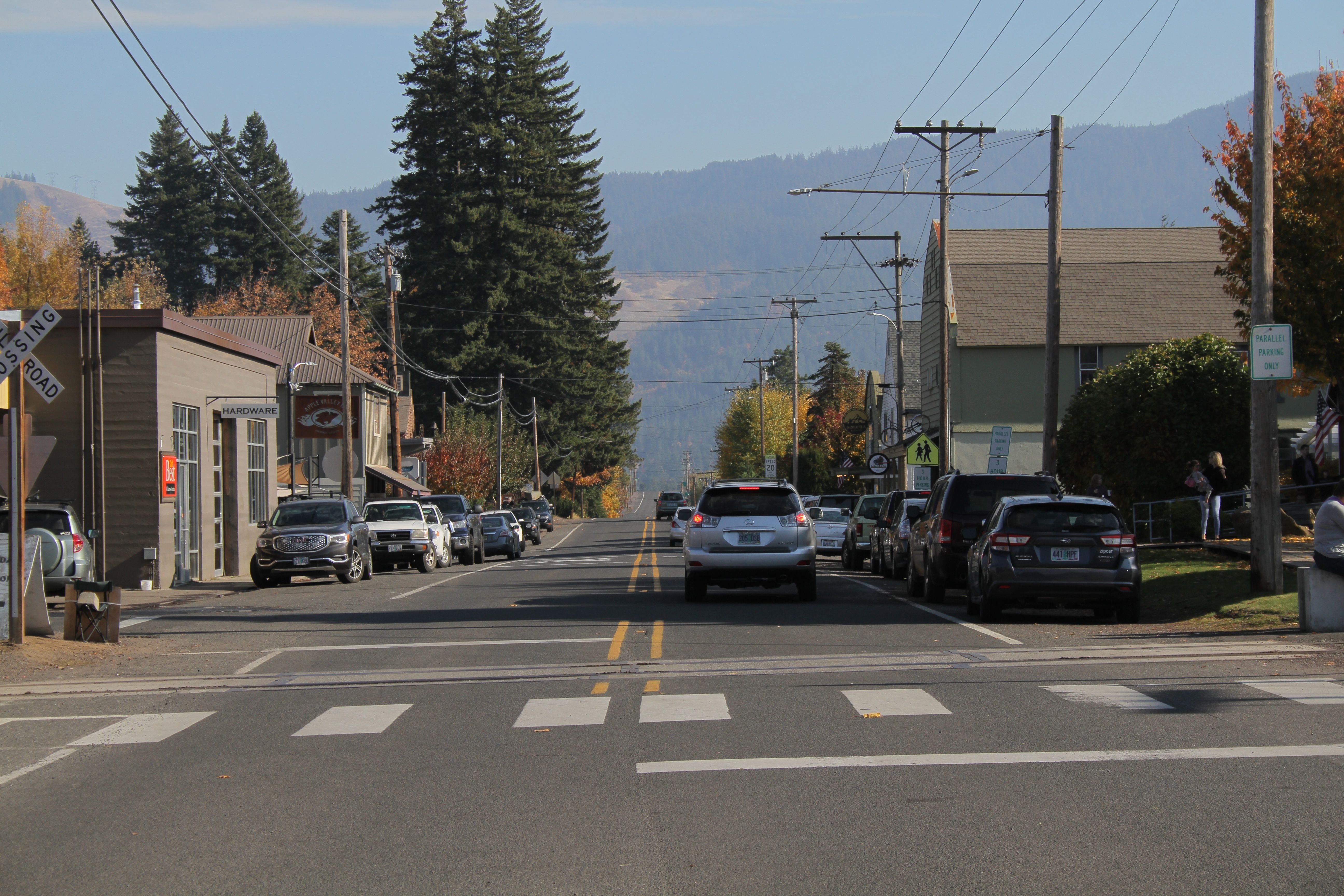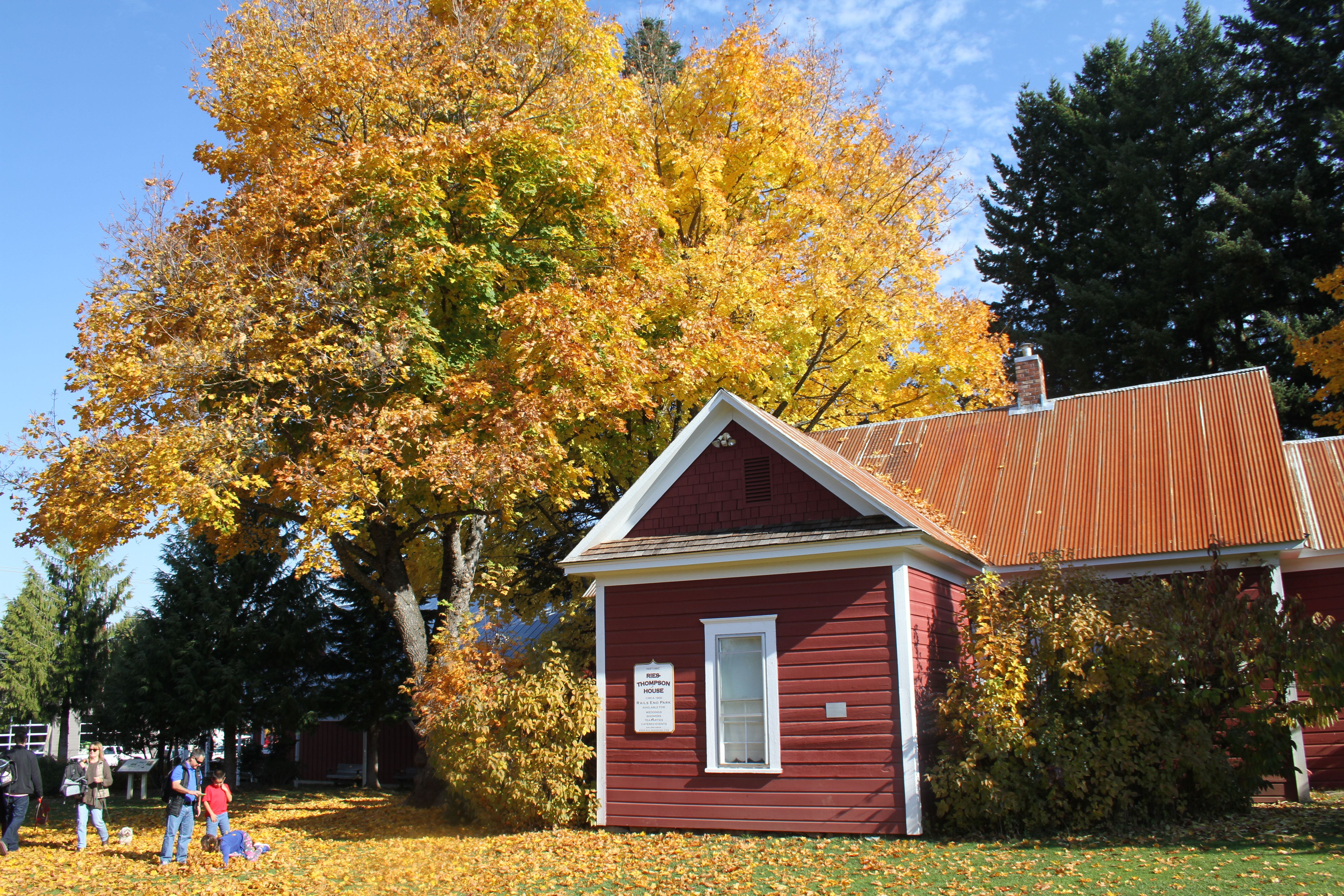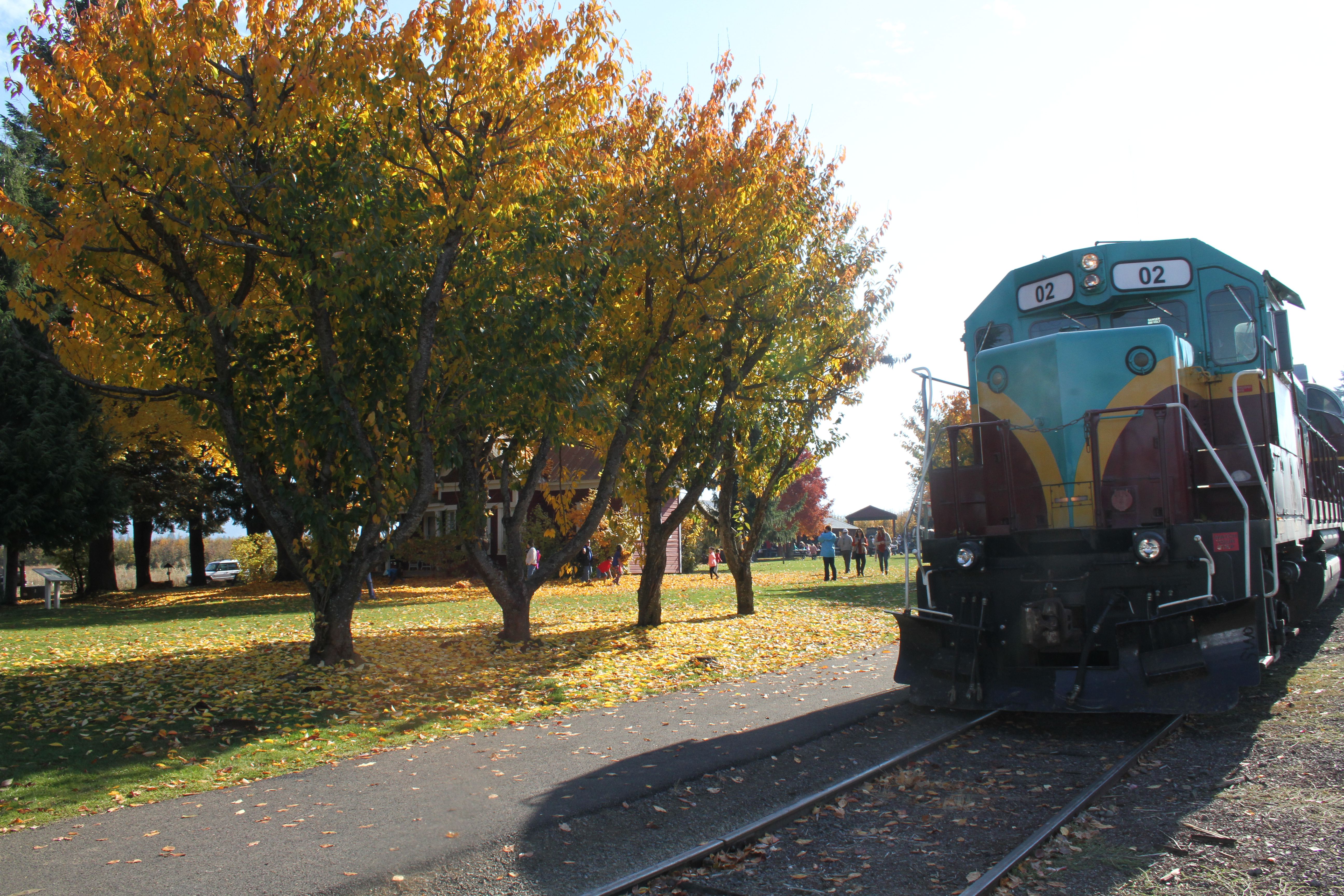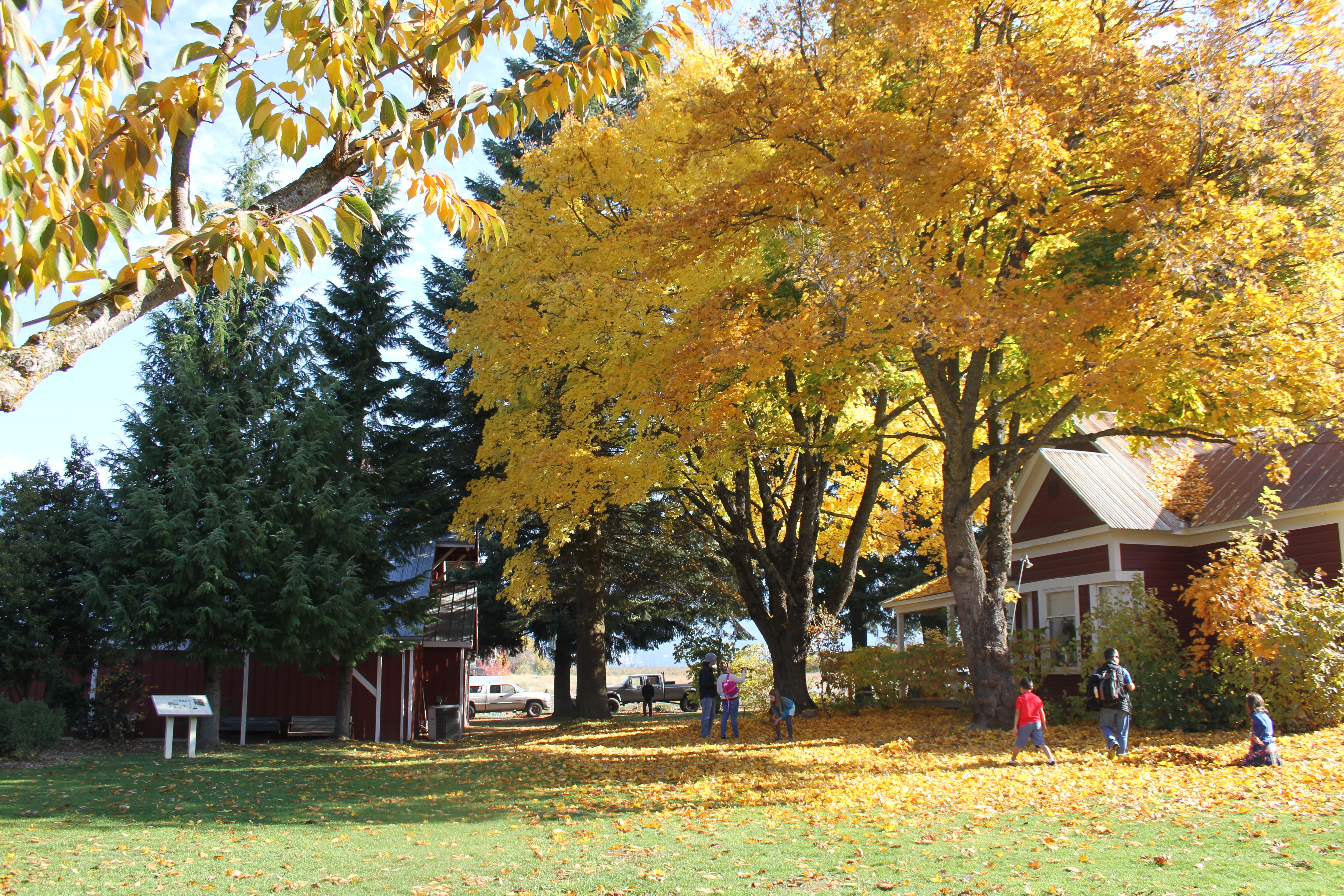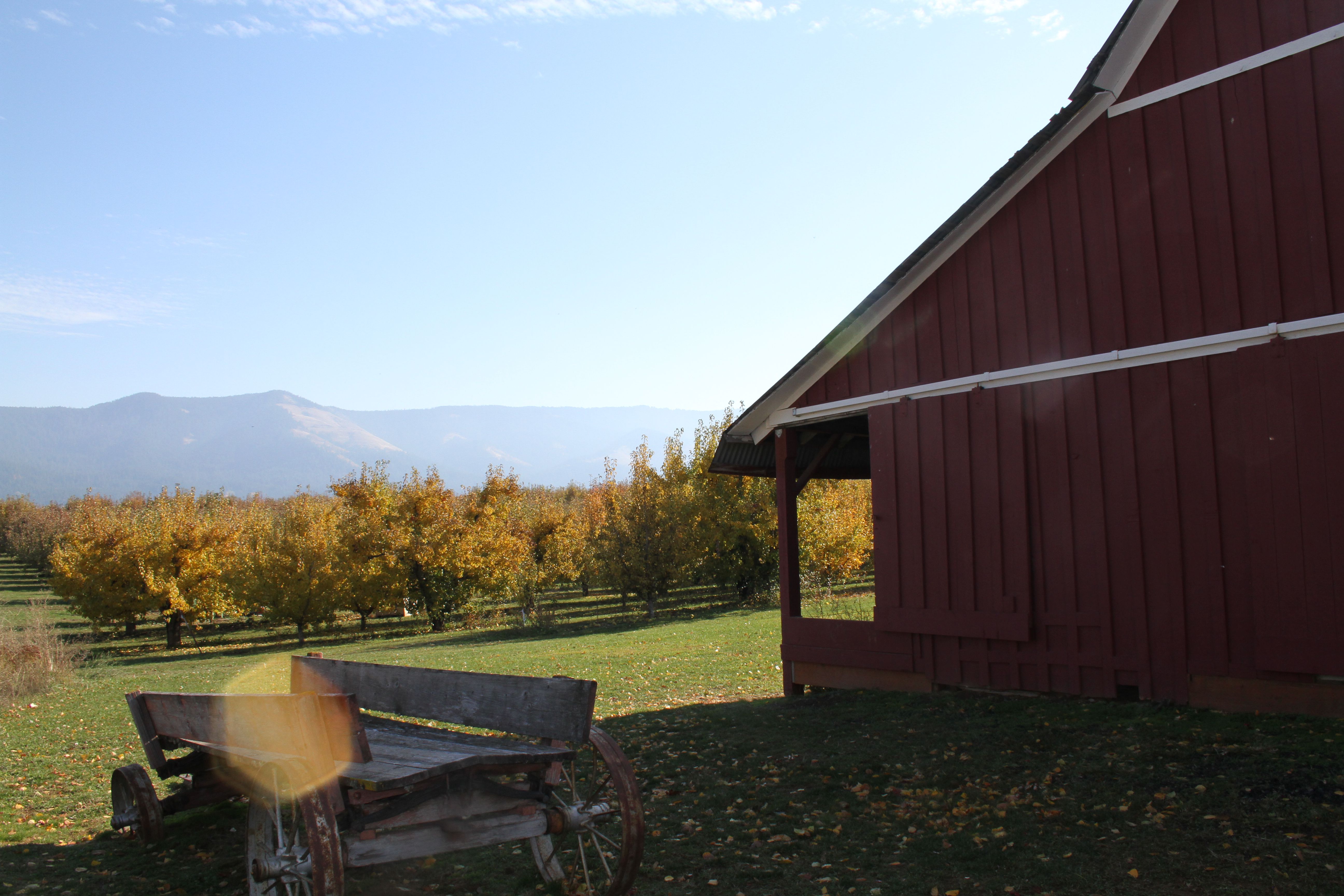 Parkdale has a "main" street with a BBQ place, a brewery, a hardware store, a neat little market, and the cutest train station you could ever find. You can hop the train and take a 22 mile ride through small towns. We didn't get a chance to ride the train, but I can just imagine how cute it would have been. Side note, as we drove around this particular Sunday I couldn't stop saying "how cute" everything was, and let me tell you, I sure did annoy Brandon with my enthusiasm. But honestly, everything from the barns, to the trees, to the roads were just SO CUTE.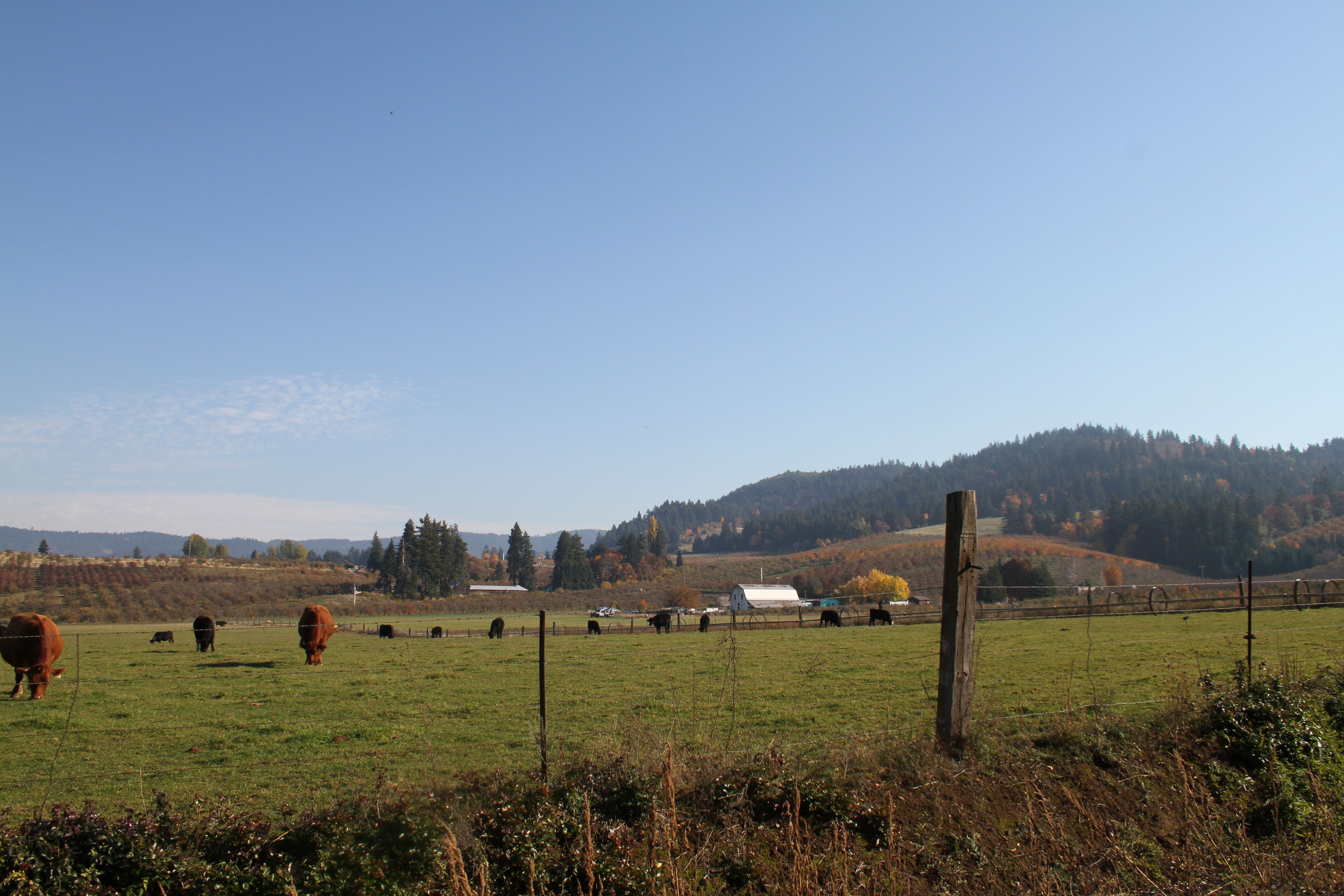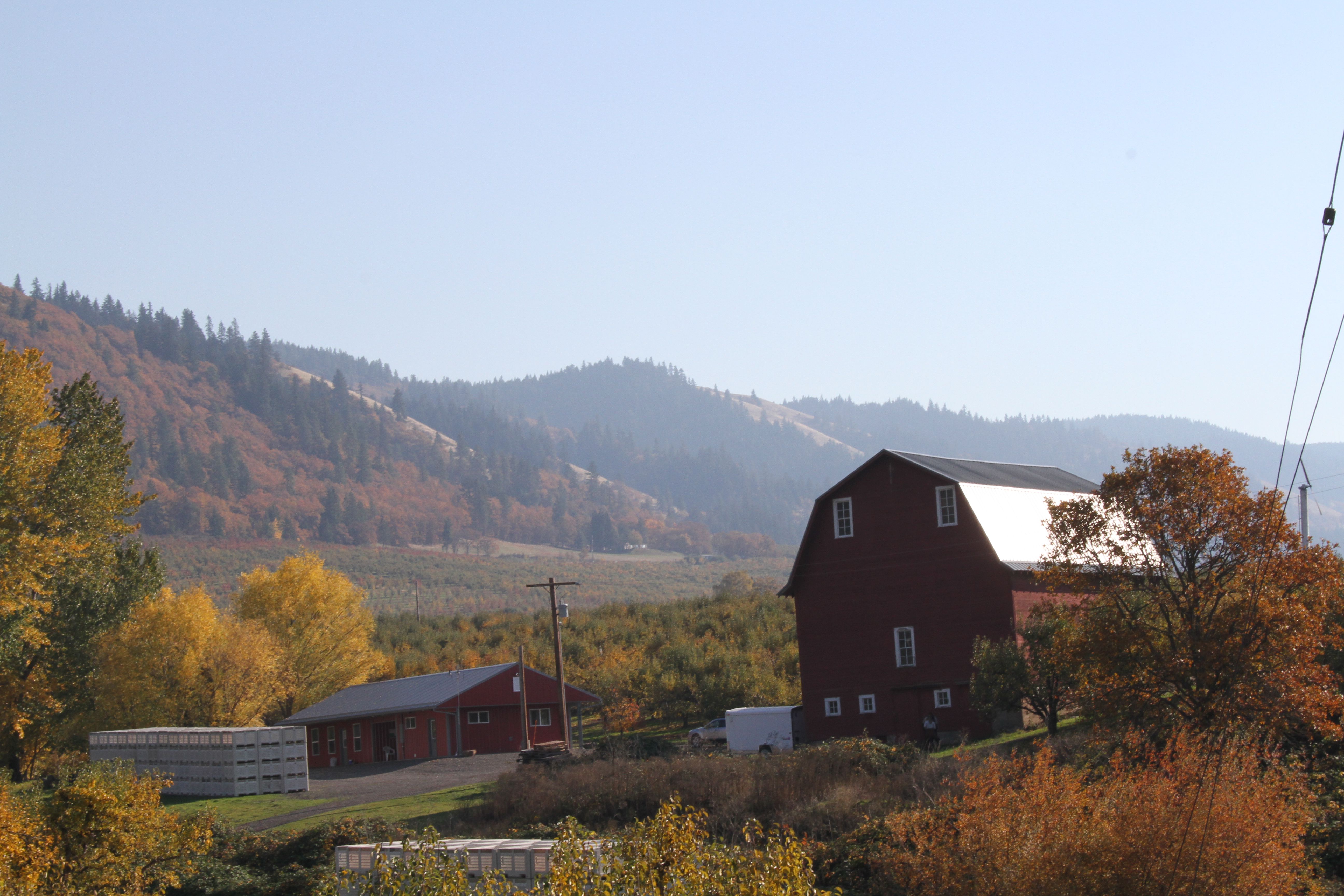 Anyway, as we made our way back to Hood River, we passed a sign for an Alpaca Farm where you could buy Alpaca socks, sweaters and whatever else you can make out of Alpaca wool. You could also feed these Alpacas! I was PUMPED. We started to make our way to the Alpaca farm only to be notified once arriving that they had closed permanently for business three days prior. What a let down. However, we learned that you could BUY their Alpacas! Once I figured this out, I was scheming various ways we could get an Alpaca back to Texas. In the end, we left the Alpaca farm without an Alpaca.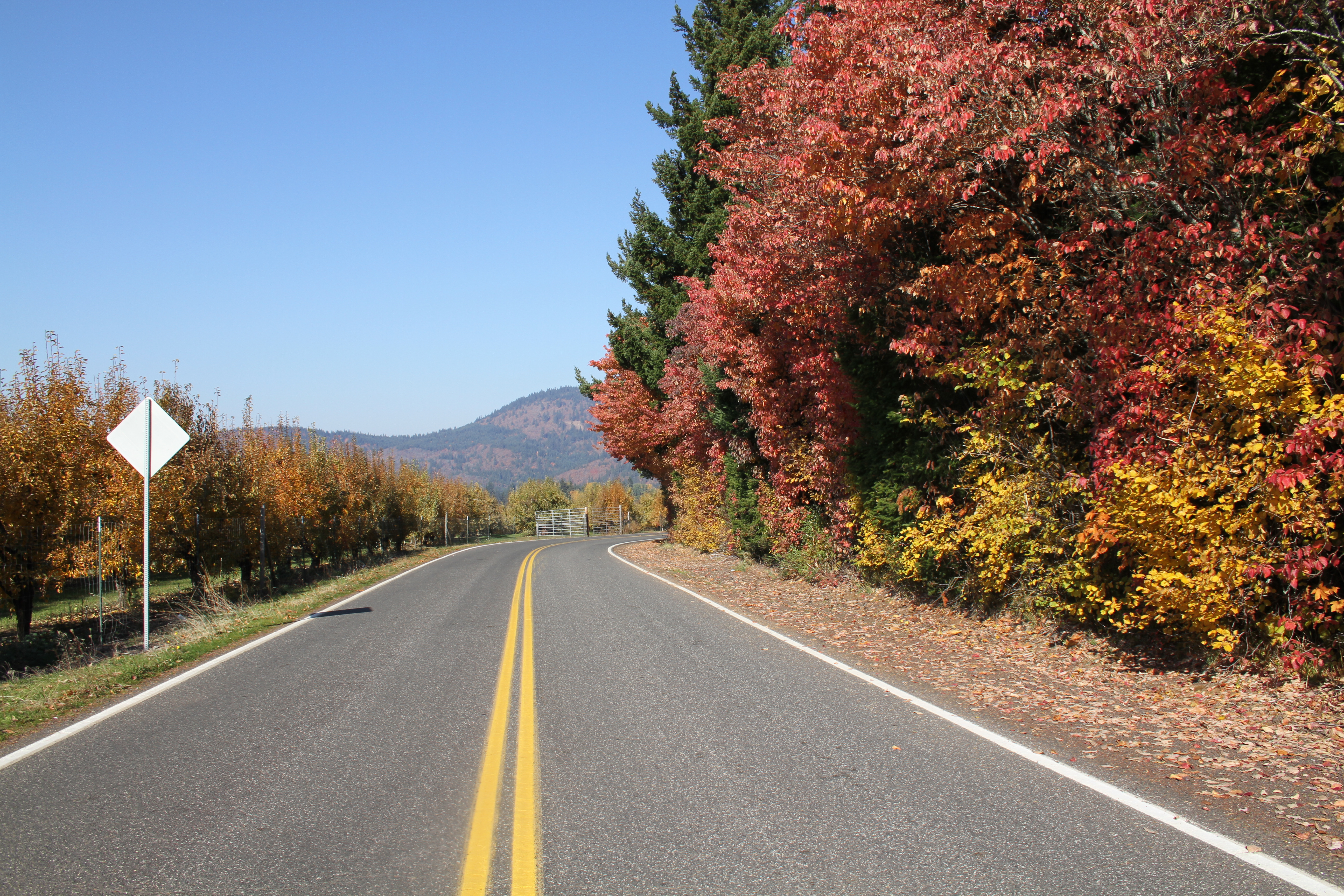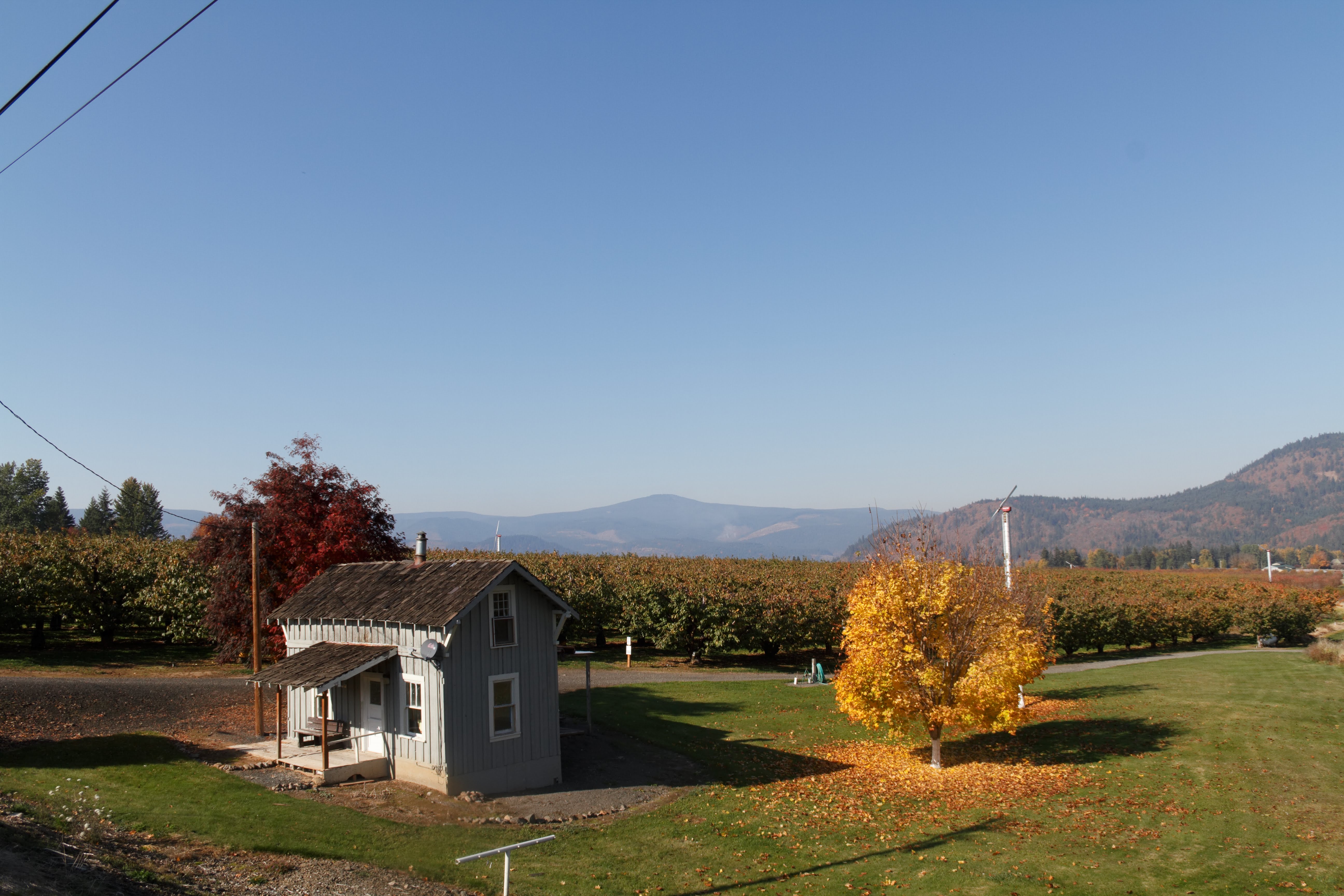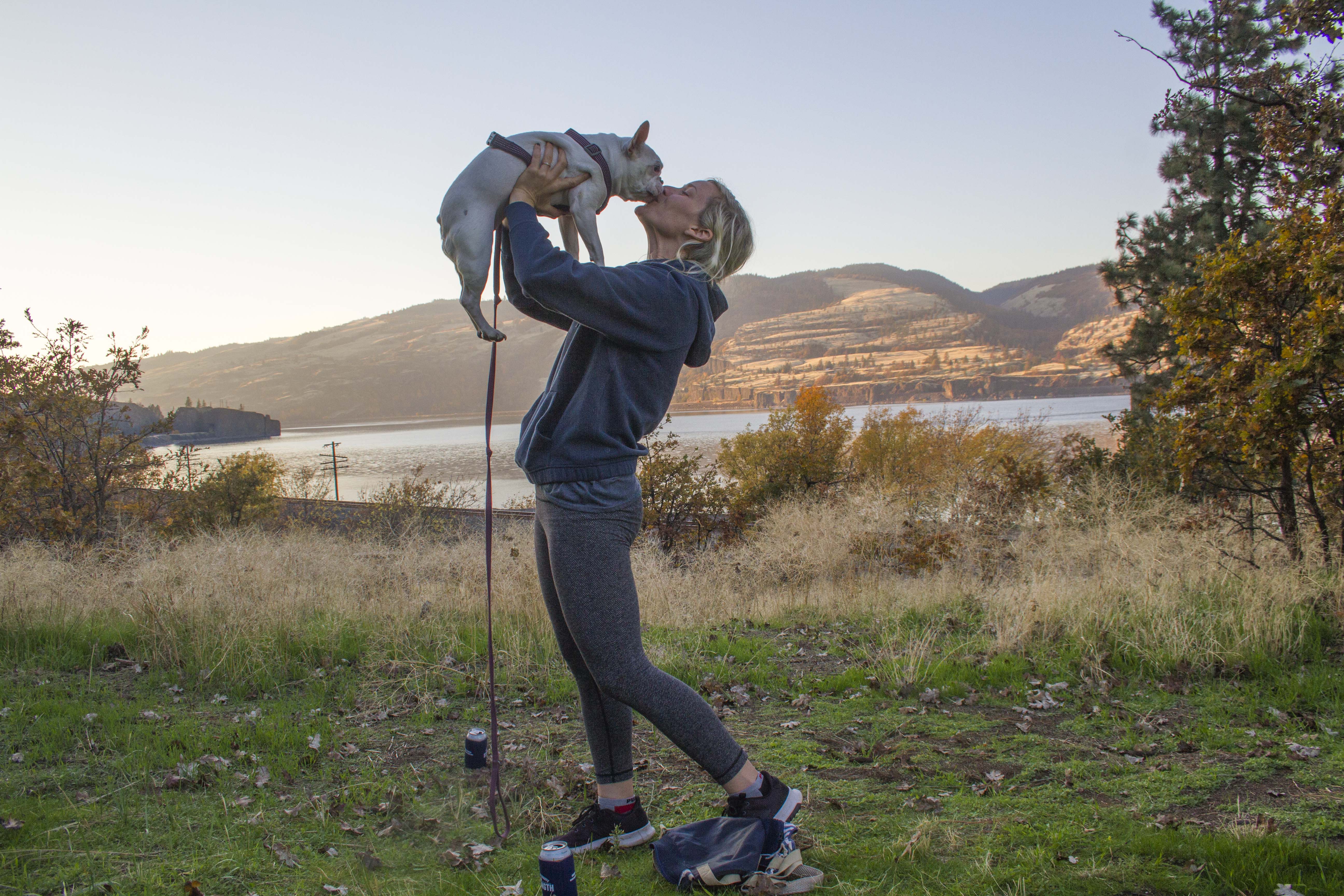 Hood River is known for it's wind surfing which is done on the very large Columbia River. The drive alongside the Columbia is quite pleasant so if you ever get the chance to cruise up I-84, go for it!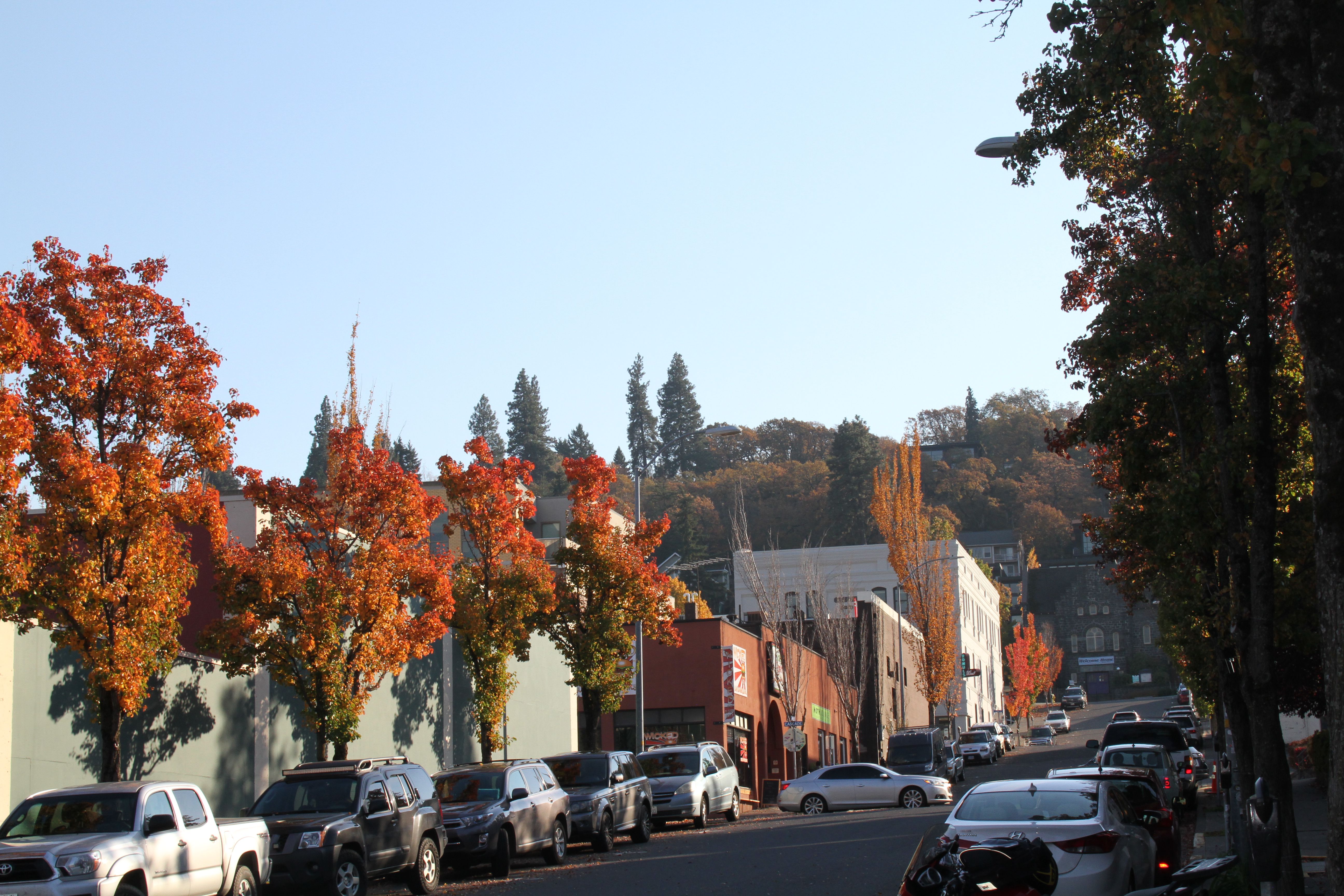 We adore Oregon and all the outdoor activities its offers. We will back, sooner rather than later!