When we set sail from Zion National Park we weren't quite ready to start making our way north just yet, so we headed east to Moab, UT. We've heard wonderful things about this amazing outdoor wonderland, and I'd have to say they are all true. It's a true outdoor adventurers paradise.
As we pulled in to Moab, we were overwhelmed with the number of off road vehicles, four wheelers, and dirt bikes, everywhere. These people look like they really know how to have a good time! I was equally impressed with the number of mountain bikes strapped on the back of suburbans. I did the math, and there has to be millions of dollars worth of mountain bikes in Moab at one time.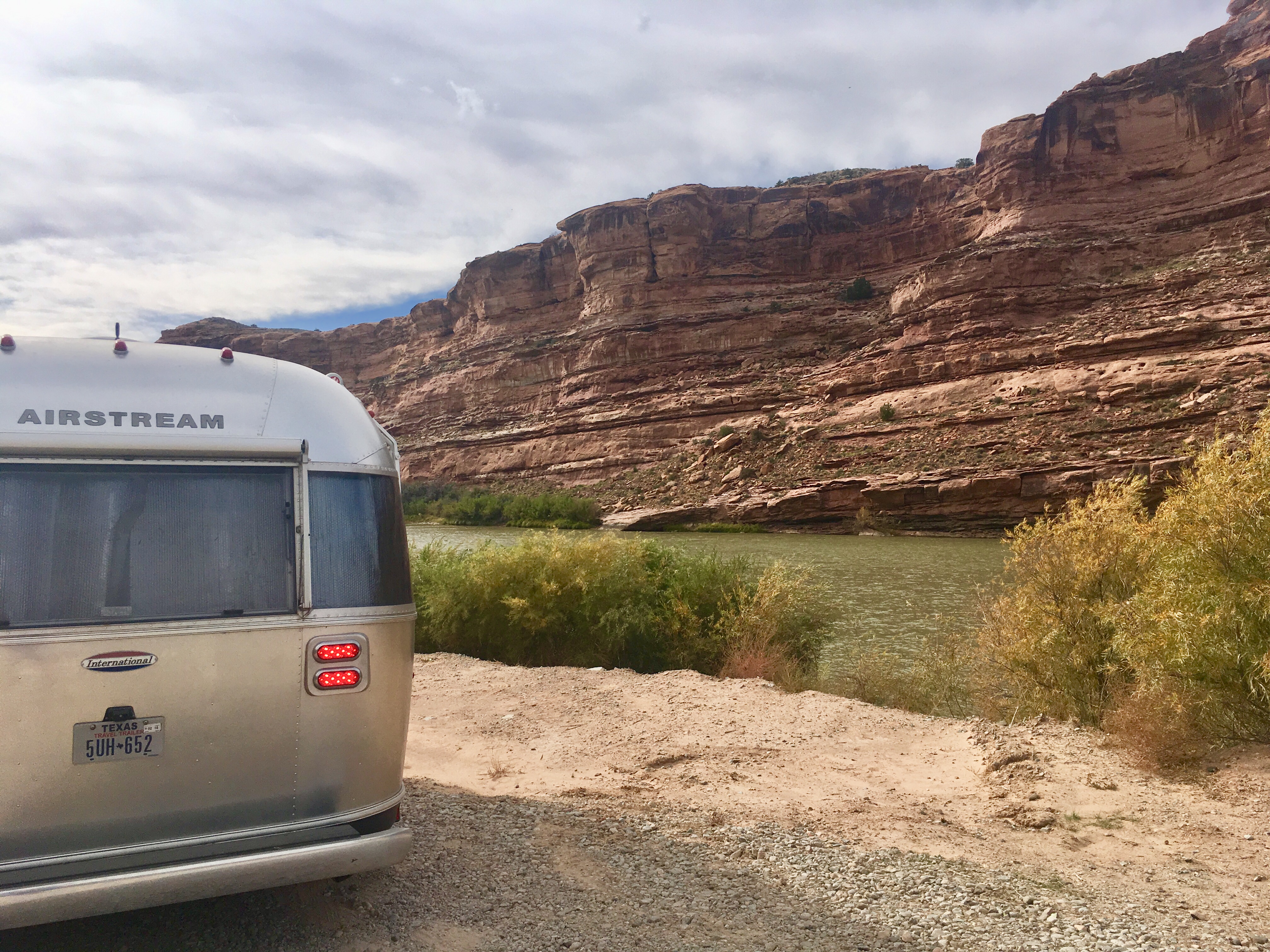 There are plenty of places to boondock, as well as tons of campgrounds, in and near Moab but they were all crowded or booked. Of course, we showed up on a weekend that isn't an official holiday in any other state, but it's a HUGE Utah holiday weekend. It's actually the busiest time for their airports and national parks. Anyway, we were parked in a field with a ton of other folks looking to escape for the weekend.
We'd originally had our sights set on Canyonlands National Park, but it's actually a tricky park to access. There are three different entrances, all hours away from one another and not super close to Moab. Instead, we opted to visit Arches National Park the first day we were there, and we were happy to see it wasn't as crowded as we were made to believe it would be.
We picked a pretty easy four and half mile hike to see all this park has to offer. We accessed the Double O Arches by way of seeing the Landscape Arch on the Devils Gardens Loop trail.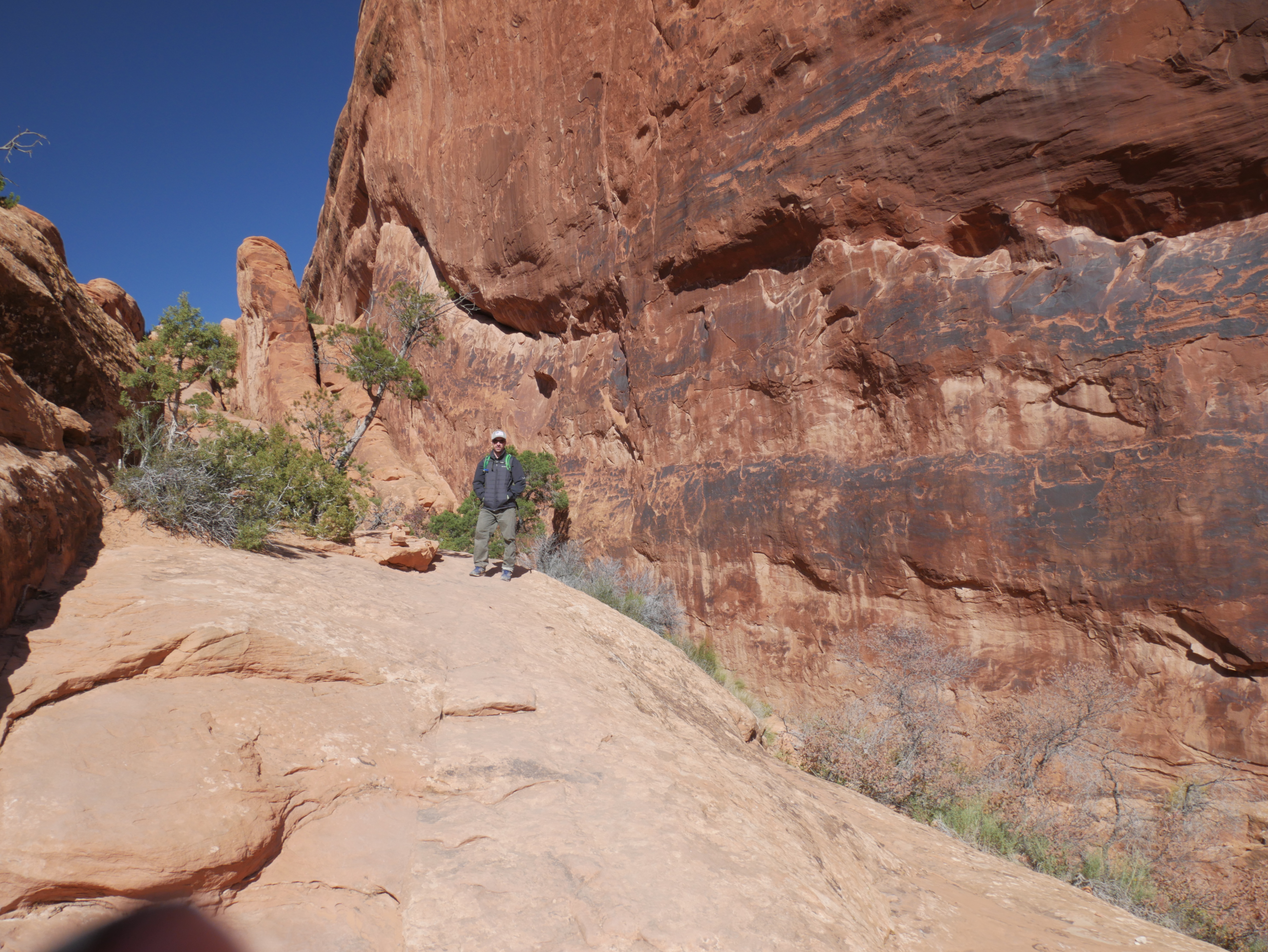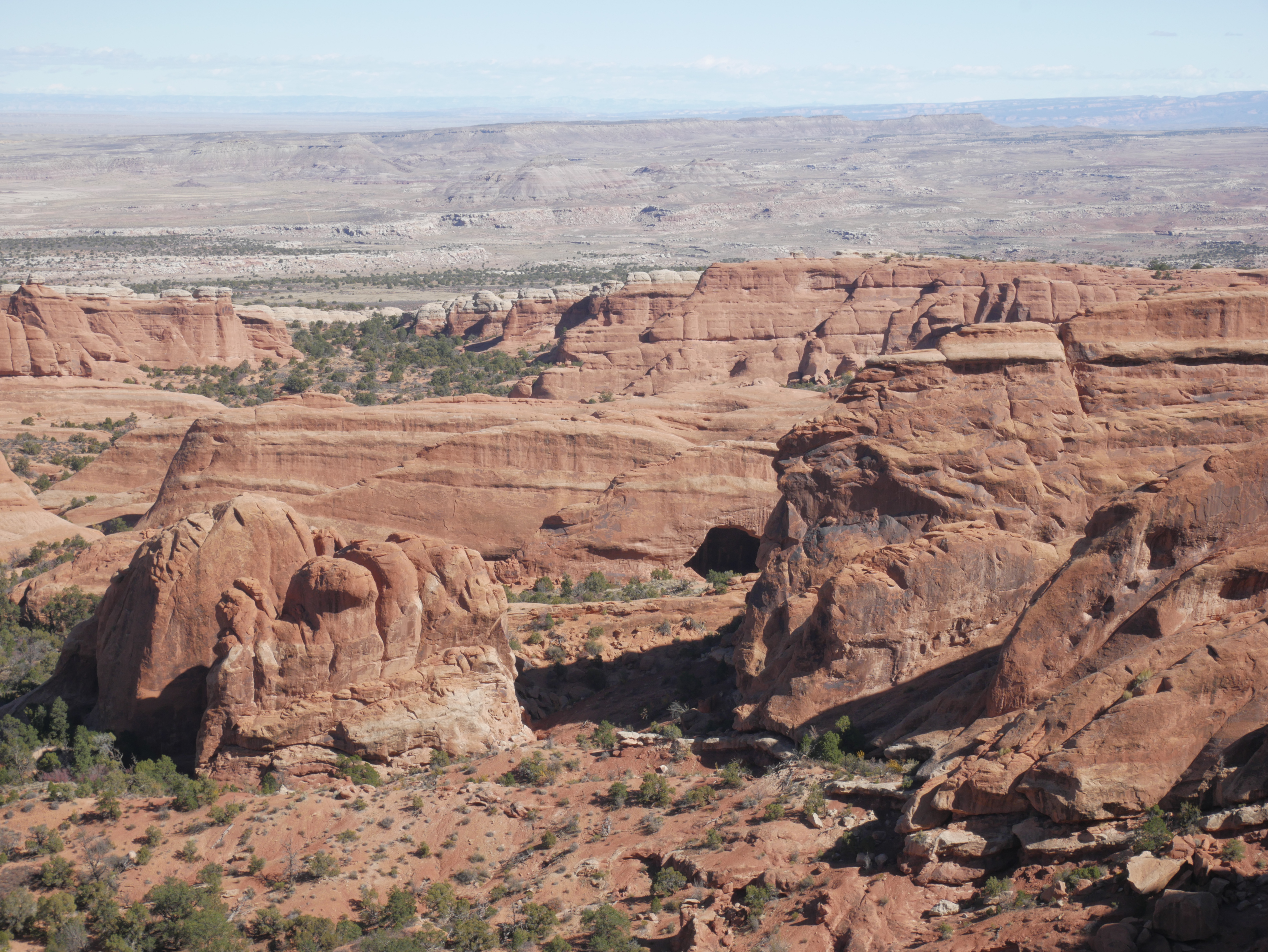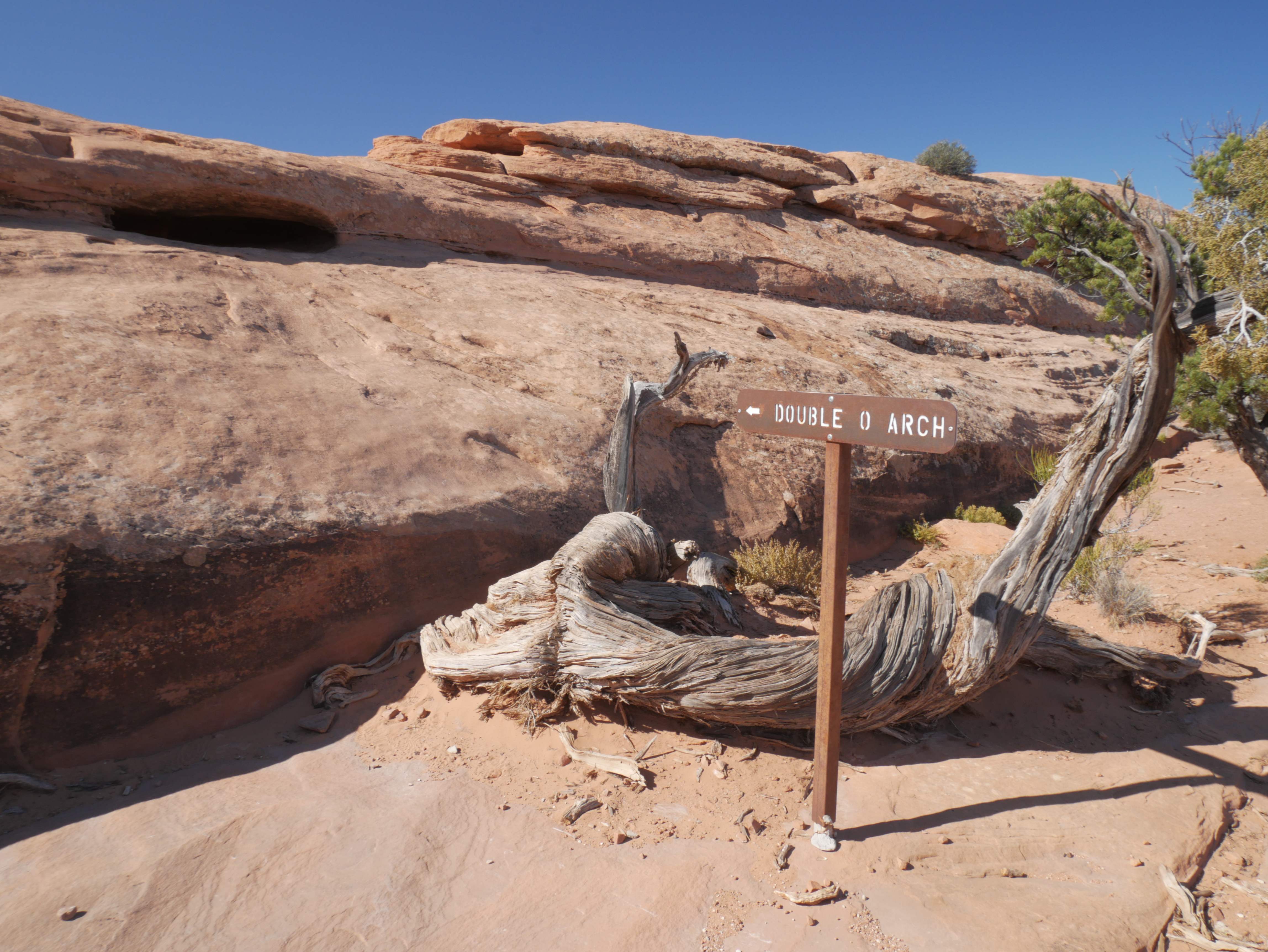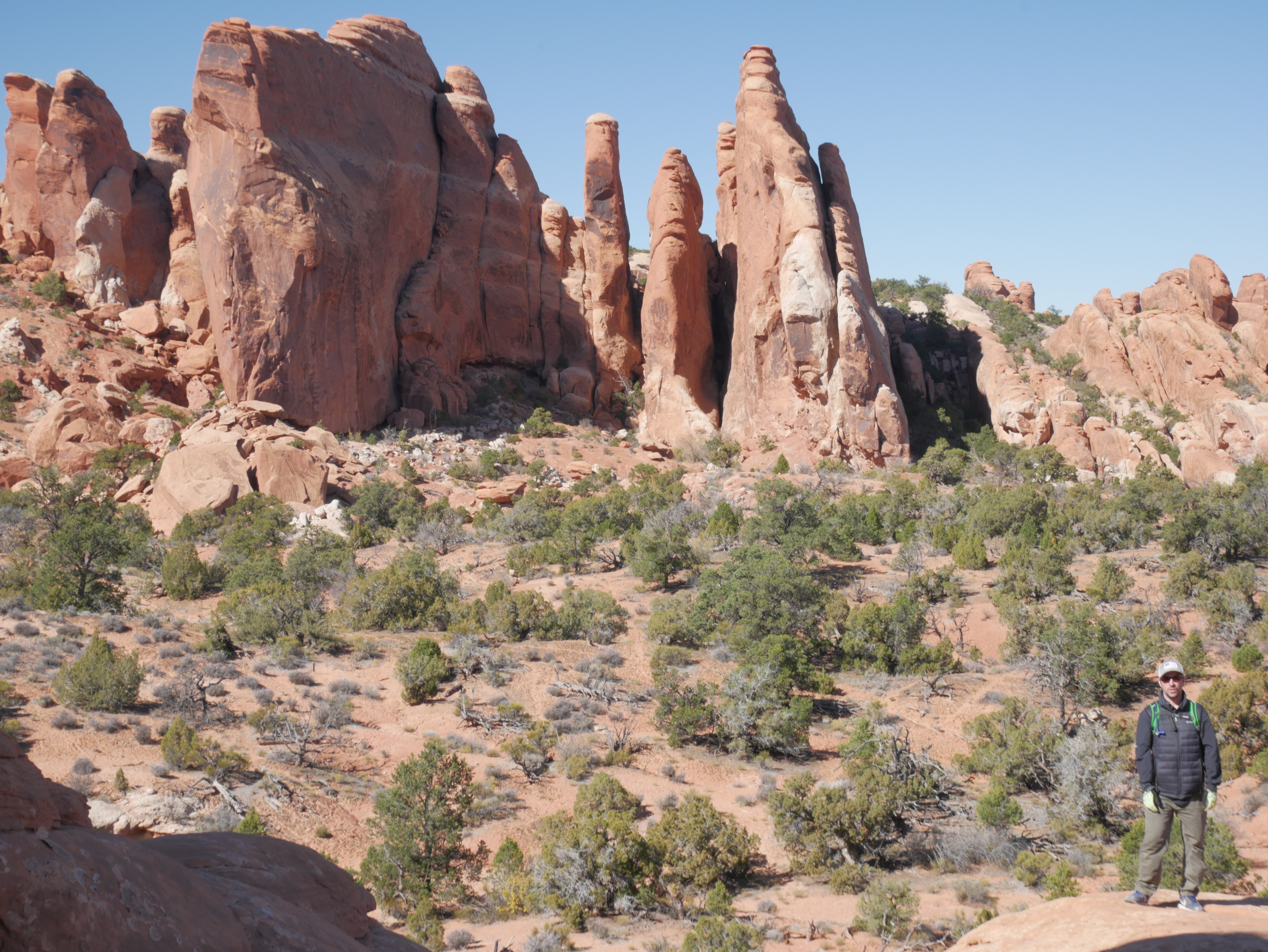 We enjoyed our time in Moab and definitely will be back to take full advantage of their mountain bike trails, something we didn't experience this go around.