If you've ever heard of Zion National Park, you've more than likely heard or seen pictures of this infamous water hike.
We had debated on whether we really needed to rent the footwear (Canyoneering shoes and neoprene socks) and dry pants for this particular hike, and have mixed feelings about having done so. The pants can be super hot if it's warm outside so keep that in mind for the summer months. Actually, if it were summer, I think a good pair of Keens or Chacos would be plenty for this hike. It would actually be refreshing.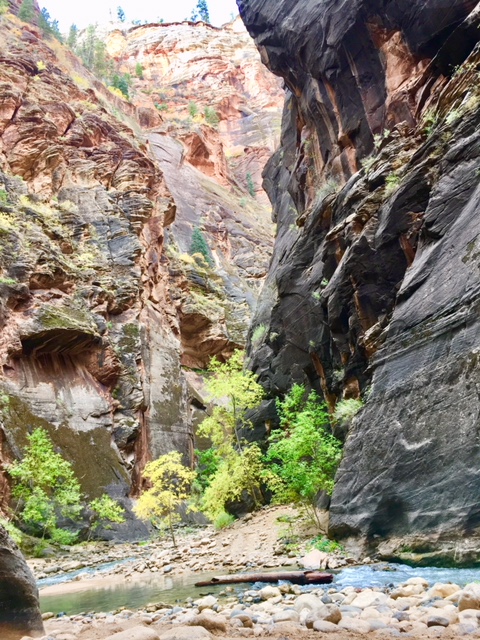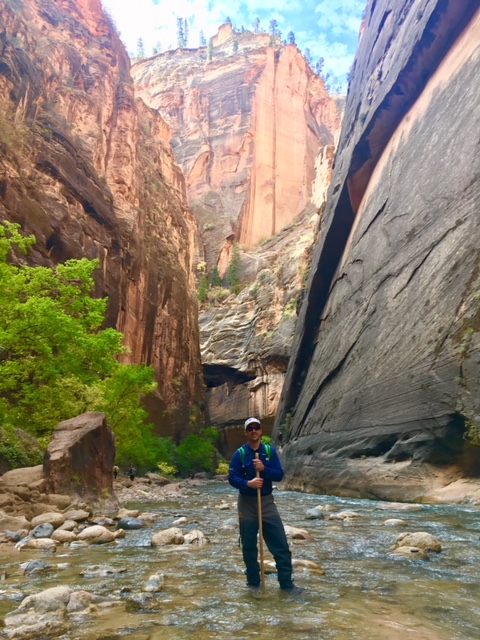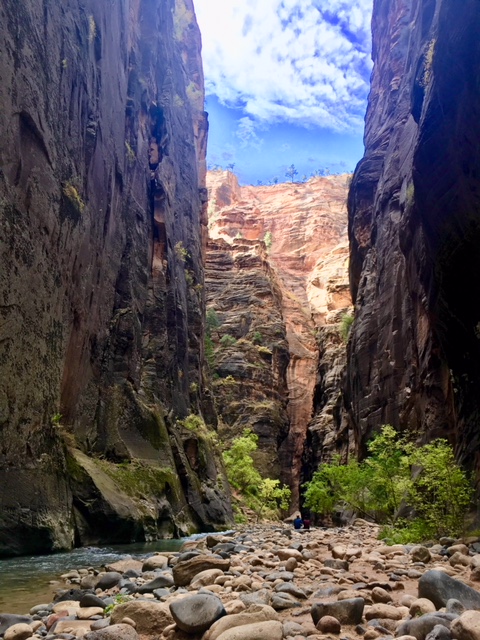 I do recommend grabbing a walking stick. You can always use the fancy hiking poles or you can grab one of the free hiking poles at the trailhead. The trick is to get there early enough to get one of the free hiking sticks. We were able to use one the rental company lent us.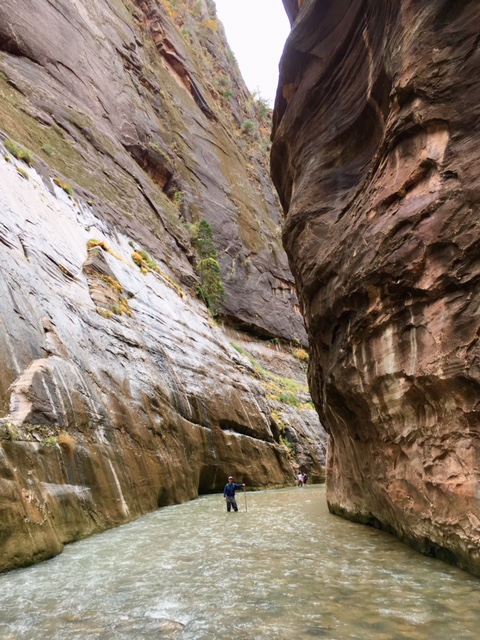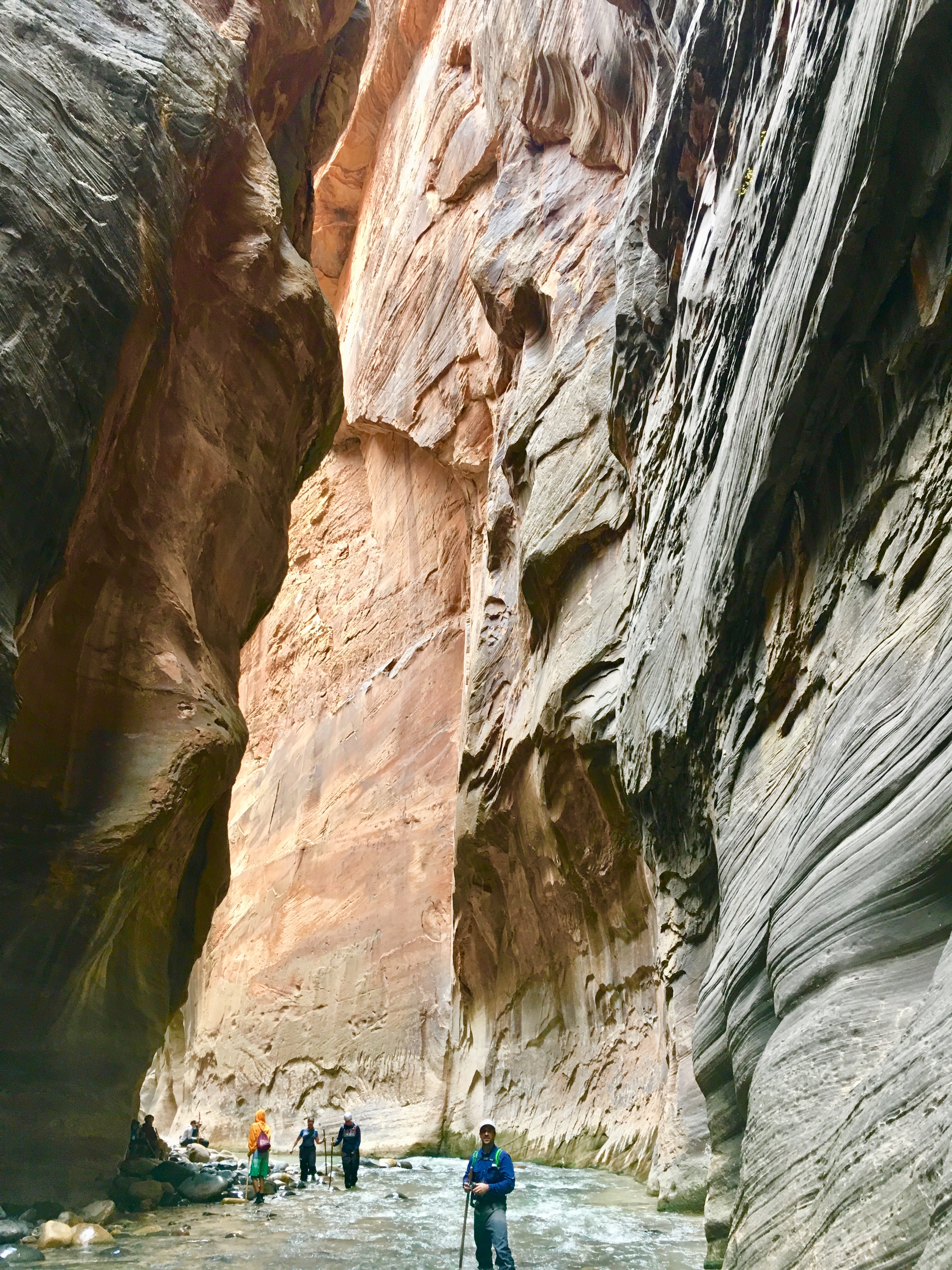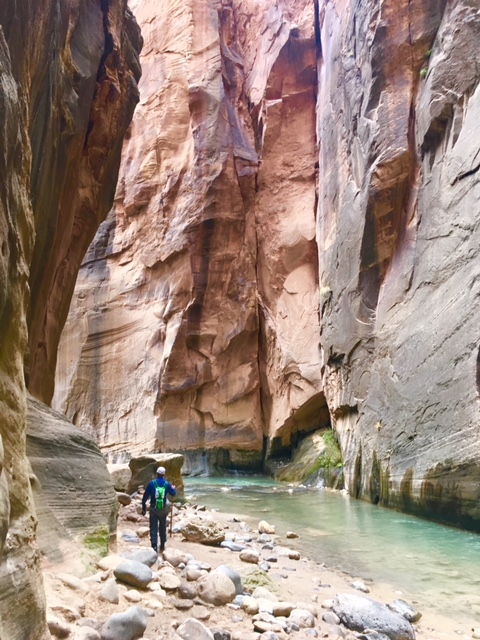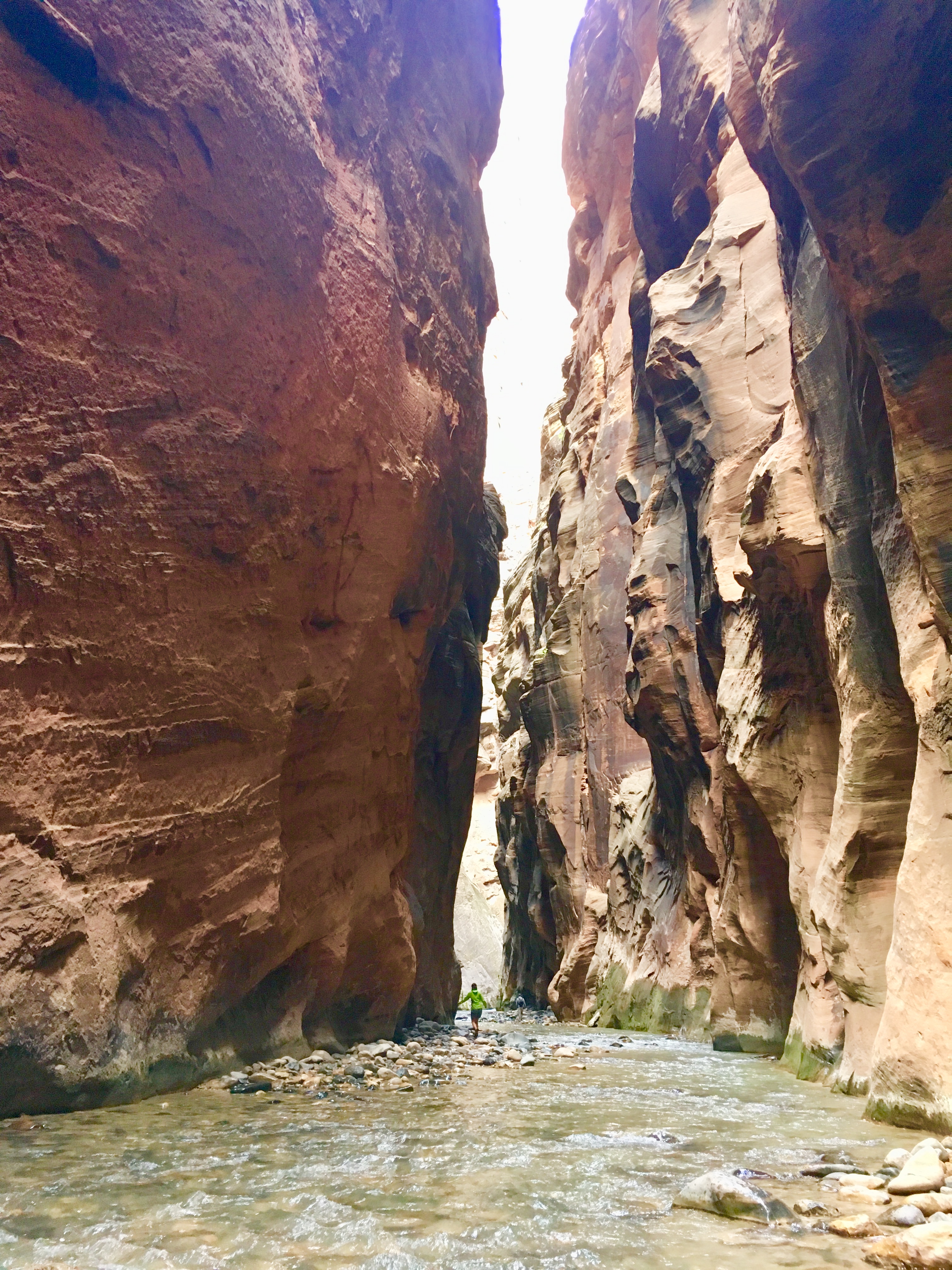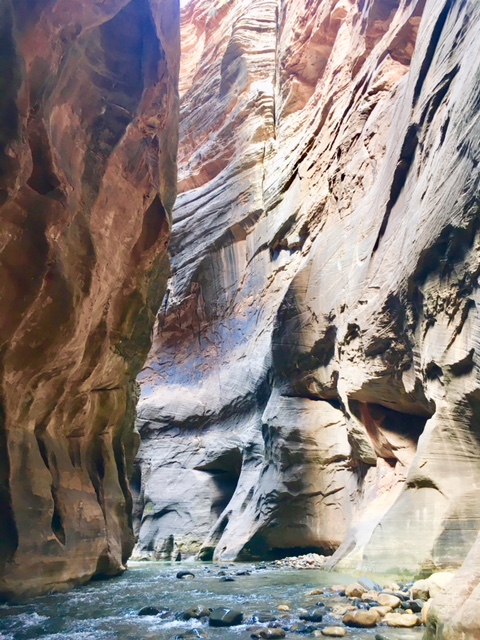 We spent about fifty percent of our hike in the water which means the other was spent walking along the rocky river bank. There are a few different hiking options so we chose the easiest route, the bottom up approach. You hike in as far as you feel comfortable, usually two hours, and then just turn around to return the way you came. The canyons do begin to narrow the deeper in you get. The narrowest we experience was about 20ft wide.
This is a hike that can't be missed when visiting Zion National Park!
Along with hiking The Narrows, we'd decided we wanted to ride our bikes back down the Scenic Route road on the way back to our truck. Each shuttle has a bike rack for three bikes on the front of them so you can take your bike with you to any of the stops and then ride from there.
Once we'd set our minds on riding our bikes back down from the last stop, The Narrows trail head, we realized we had left our bike locks in the Airstream so we were just crossing our fingers they'd be at the bike station when we got back from our hike. Fortunately, they were! Cars aren't allowed to drive up this road so if someone was going to steal them, they'd have to ride them away. Which after this hike, you'd have to be crazy to want to ride a bike.
Anyway, we road all the way back down and it was GORGEOUS. I wish Brandon would have pressed record on the GoPro because we would have been able to share the amazing ride with you. But he didn't. Instead, this image I found on SummitPost will have to do: