We arrived at the South Rim of the Grand Canyon late Friday night by way of Edgewood, NM where we had stopped at an RV park overnight. Our original plan was to stop in Roswell, NM for the night but we arrived at 3PM and that was just too early to stop, so we trucked on. We did get to drive through Albuquerque Saturday morning which was super neat because we got a glimpse of the hot air balloons. I have high hopes of making it to the International Balloon Festival next year, they even have a section just for Airstreams!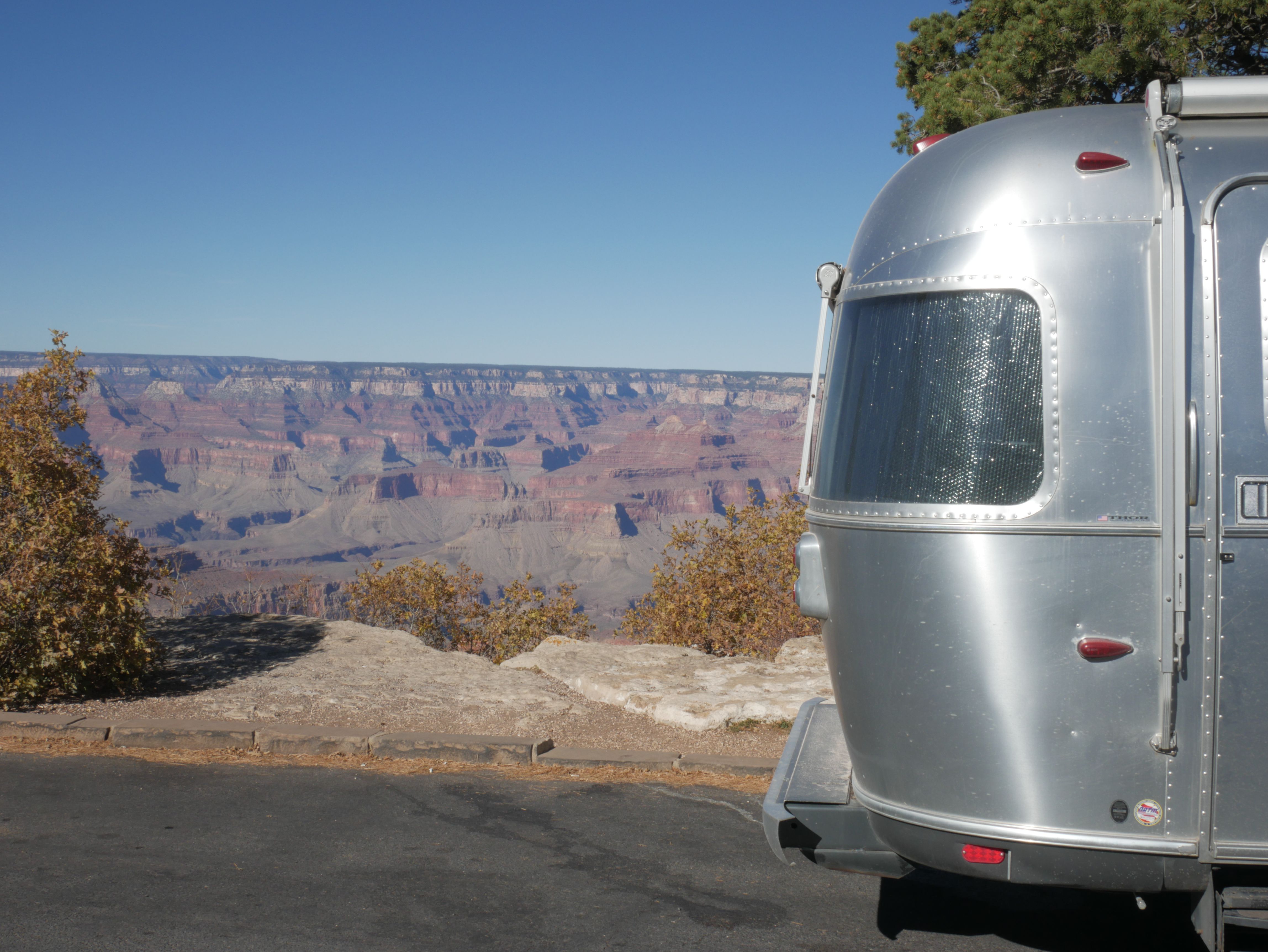 Saturday morning we set out on our first hike of this adventure. It was a short one, only 3.4 miles but man oh man, the hike back up was killer.
We chose this hike because it was said to have had the best views of the canyon and could be done in a day. I'd picked out a few others, which were 9+ miles round trip, but I am glad we went this route. Short and sweet.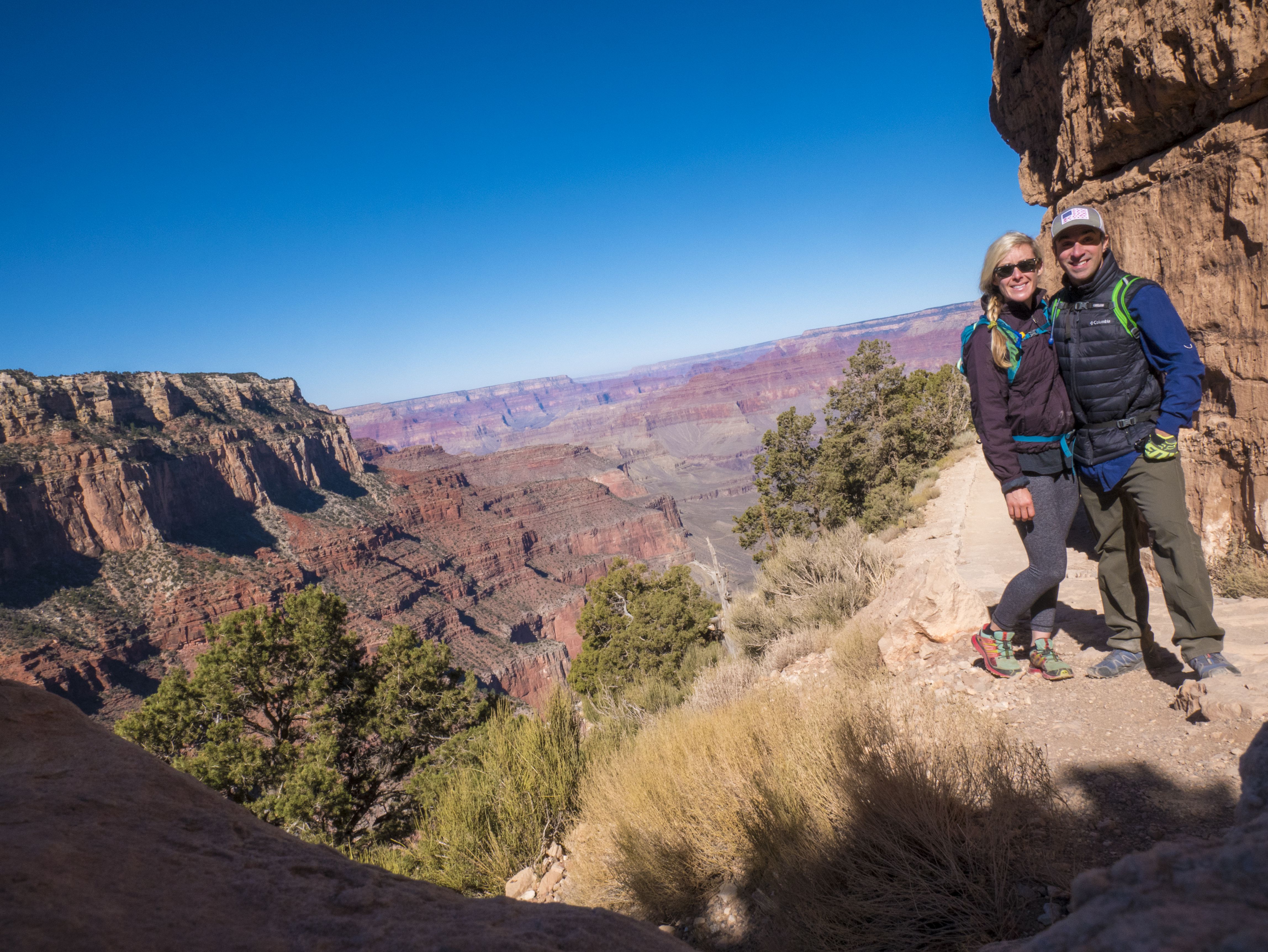 In order to get to the trailhead, you have to park at the visitors center and then take the orange shuttle to the Kaibab Trailhead which takes about 10 minutes. The road to the trailhead has signs stating "shuttle only" so they really don't want you driving down the "residential" roads. It did appear that you could ride your bicycle to the trailhead which wouldn't have been a bad idea.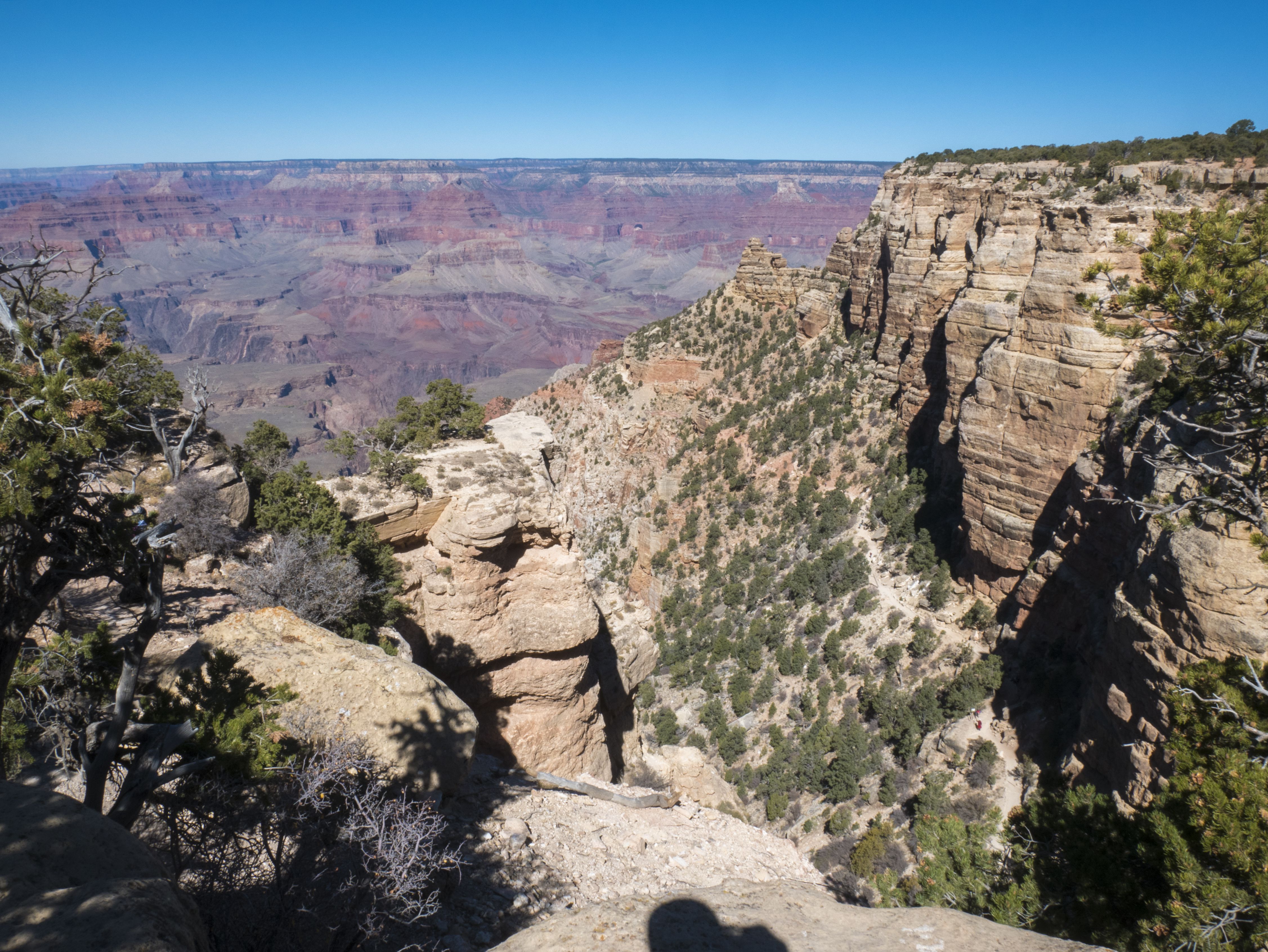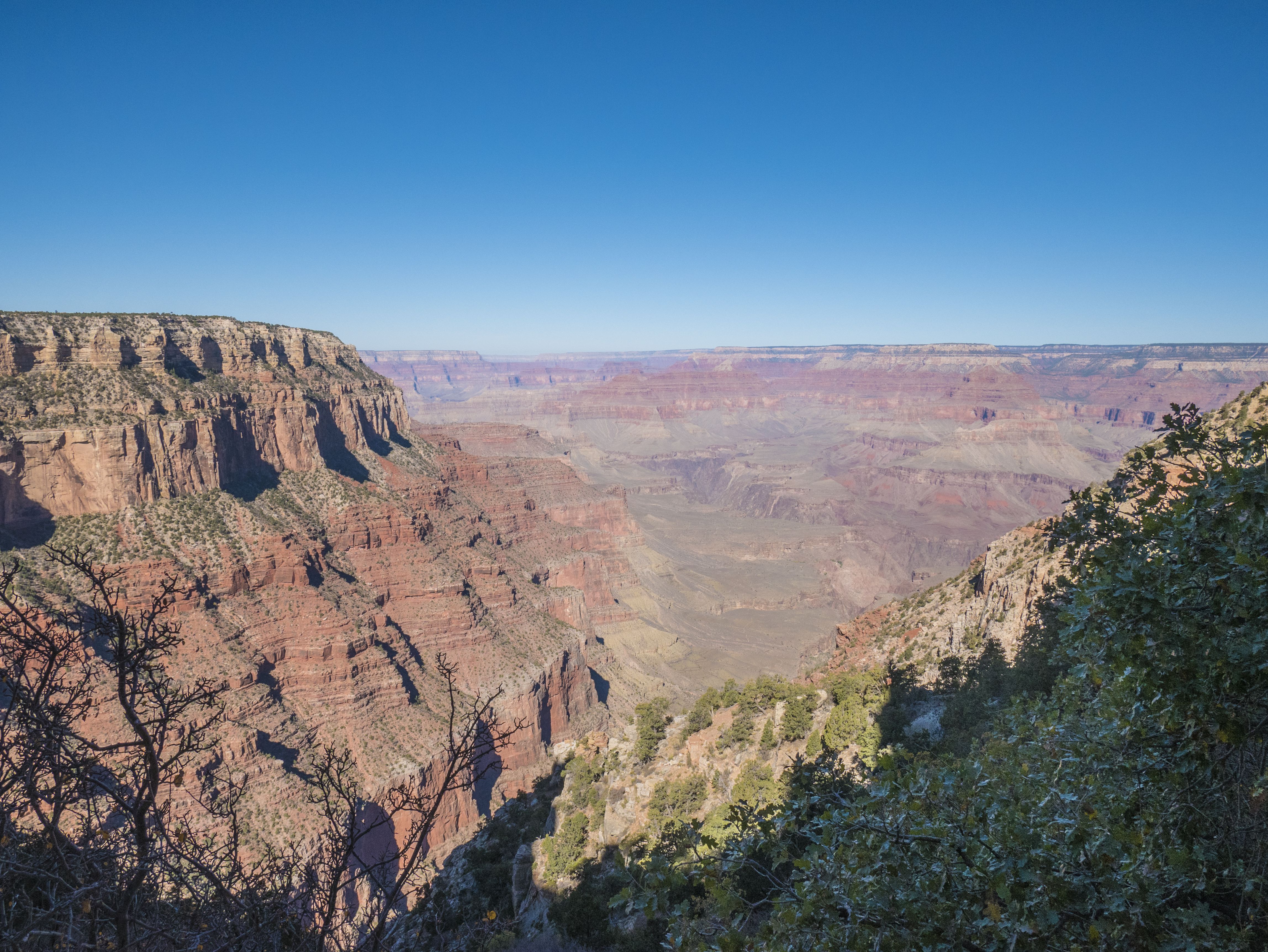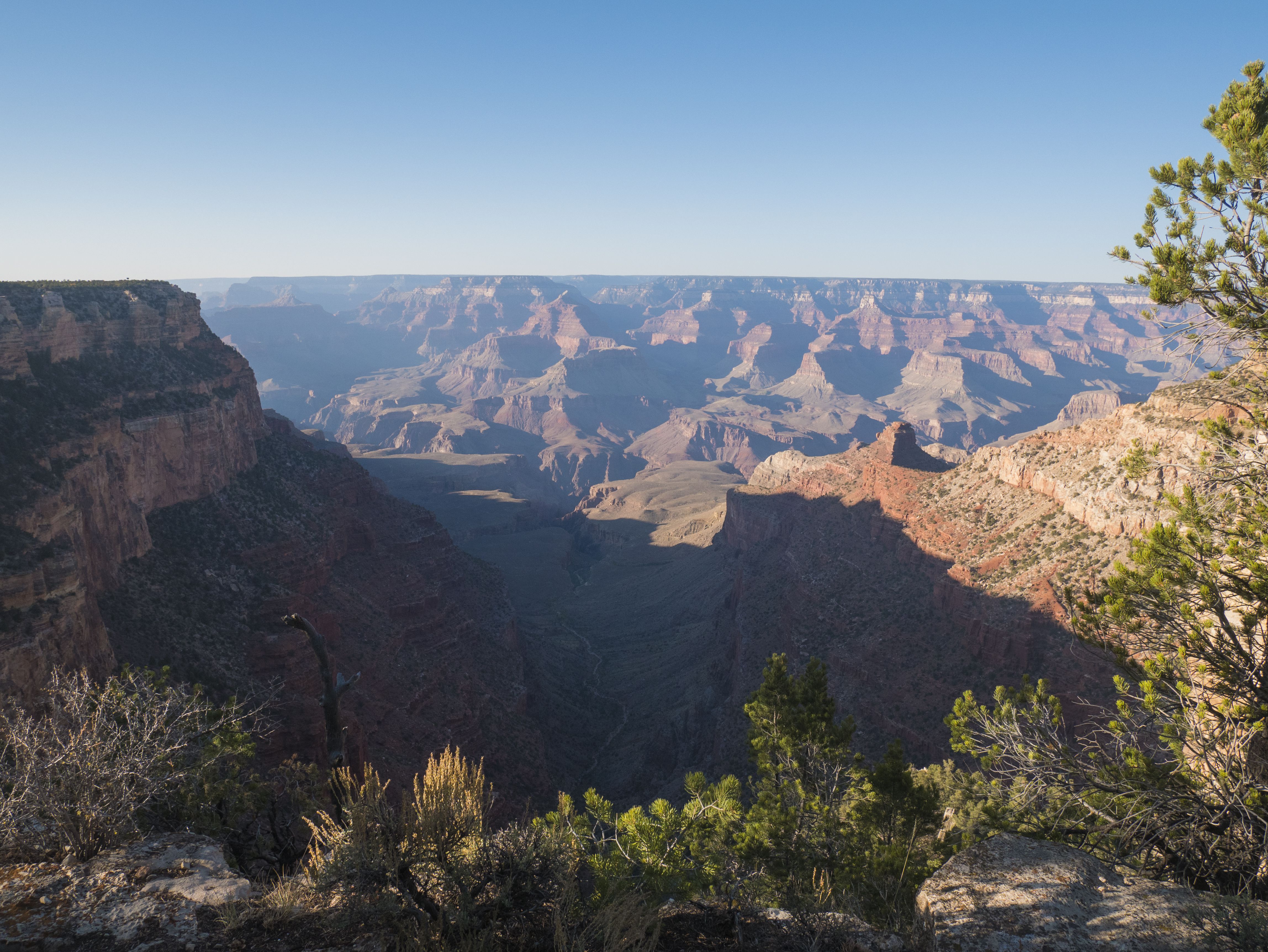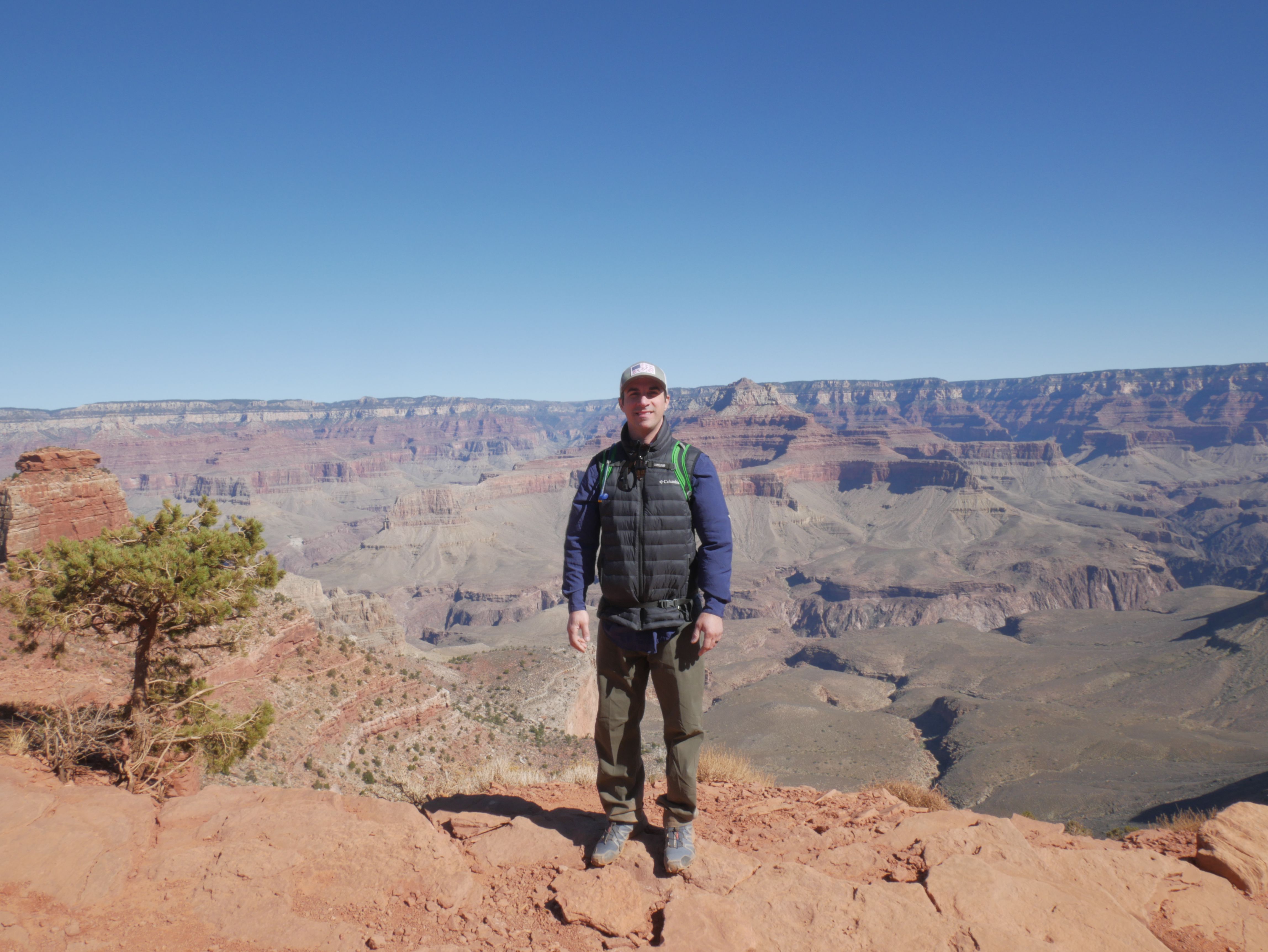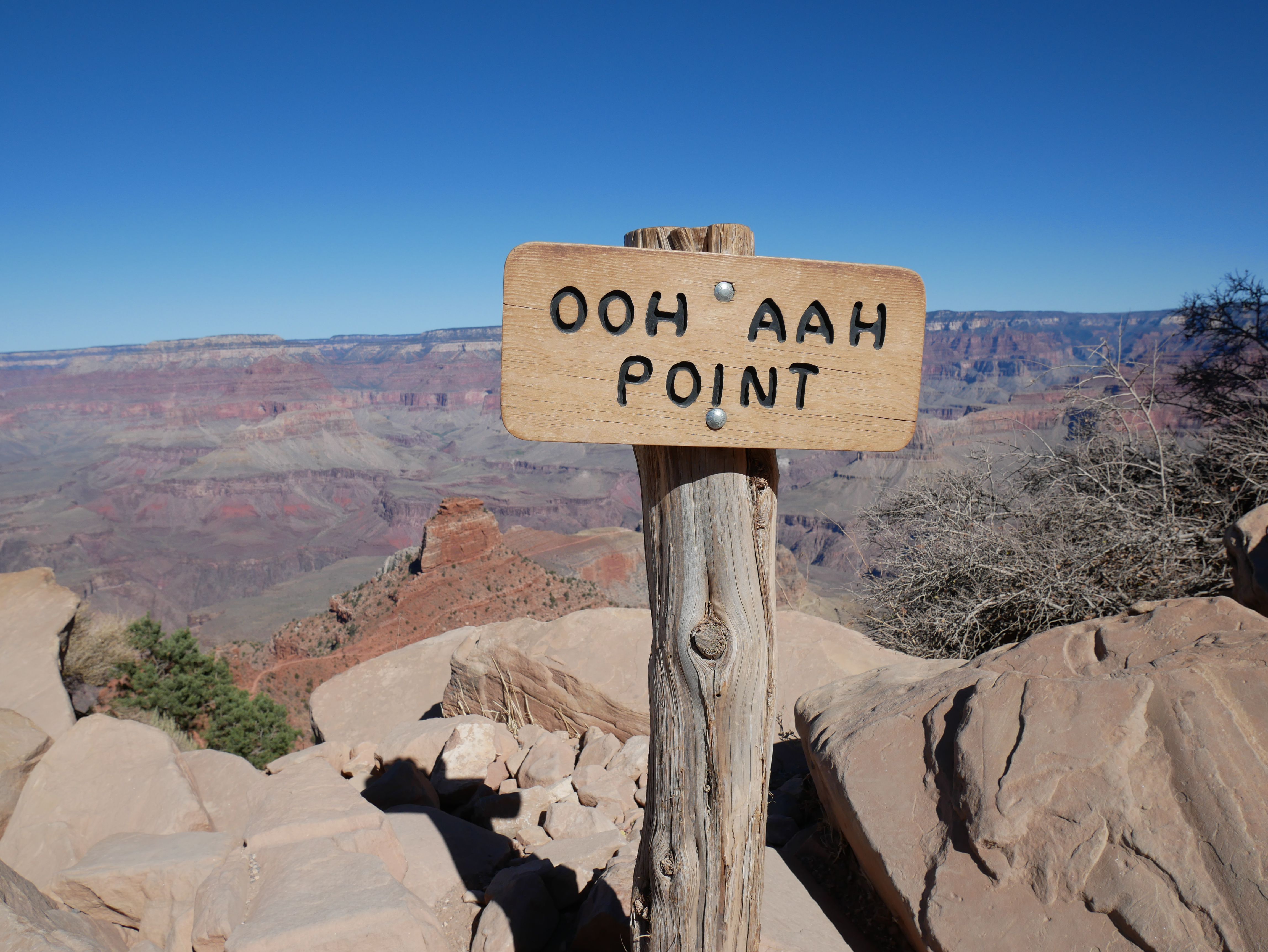 There are warning signs everywhere telling you not to continue to the bottom of the canyon and back up in one day. In the summer months, it gets to be 110 degrees so I can see how that could be deadly to hike down then have to hike right back up in that brutal temperature.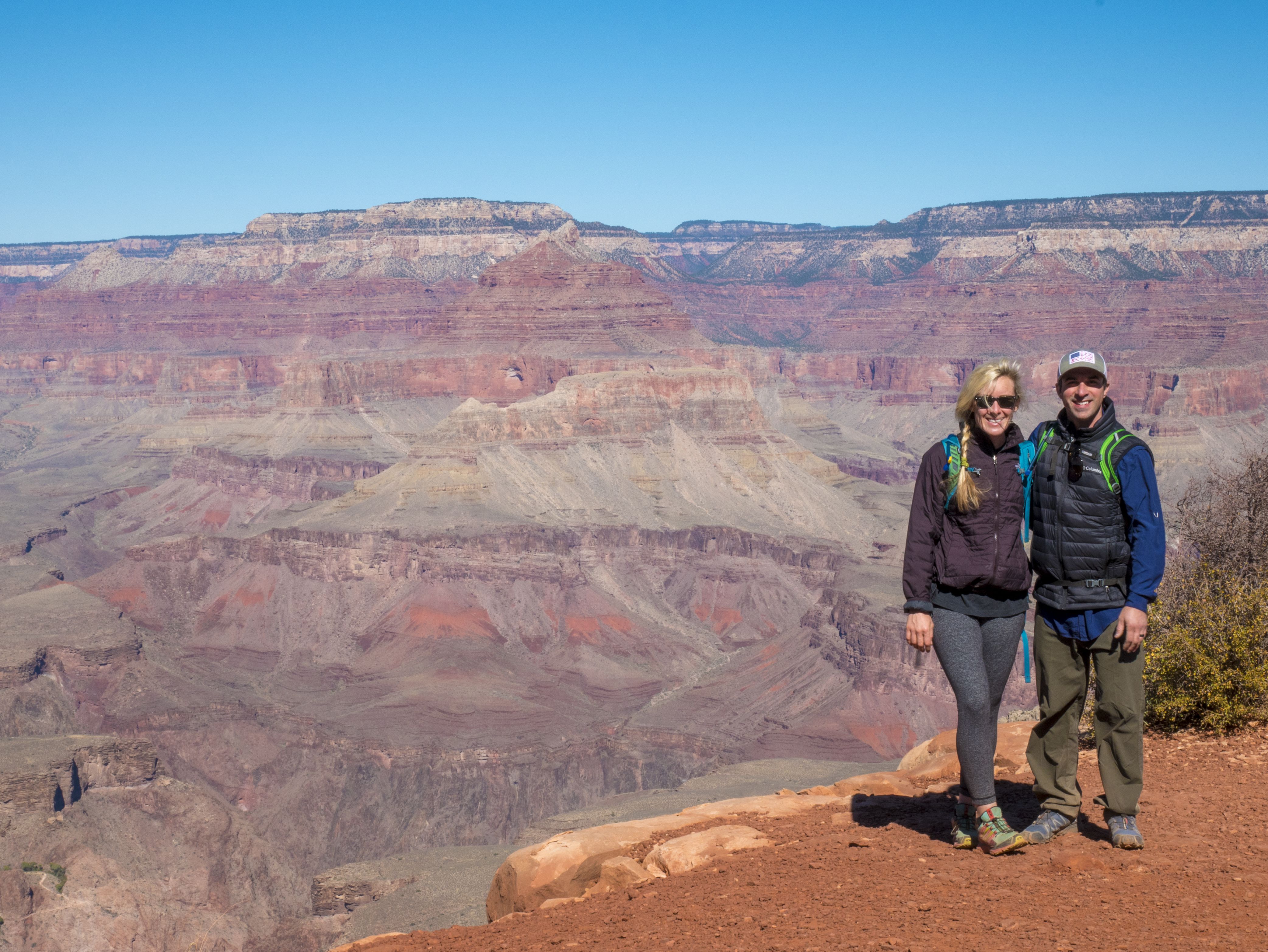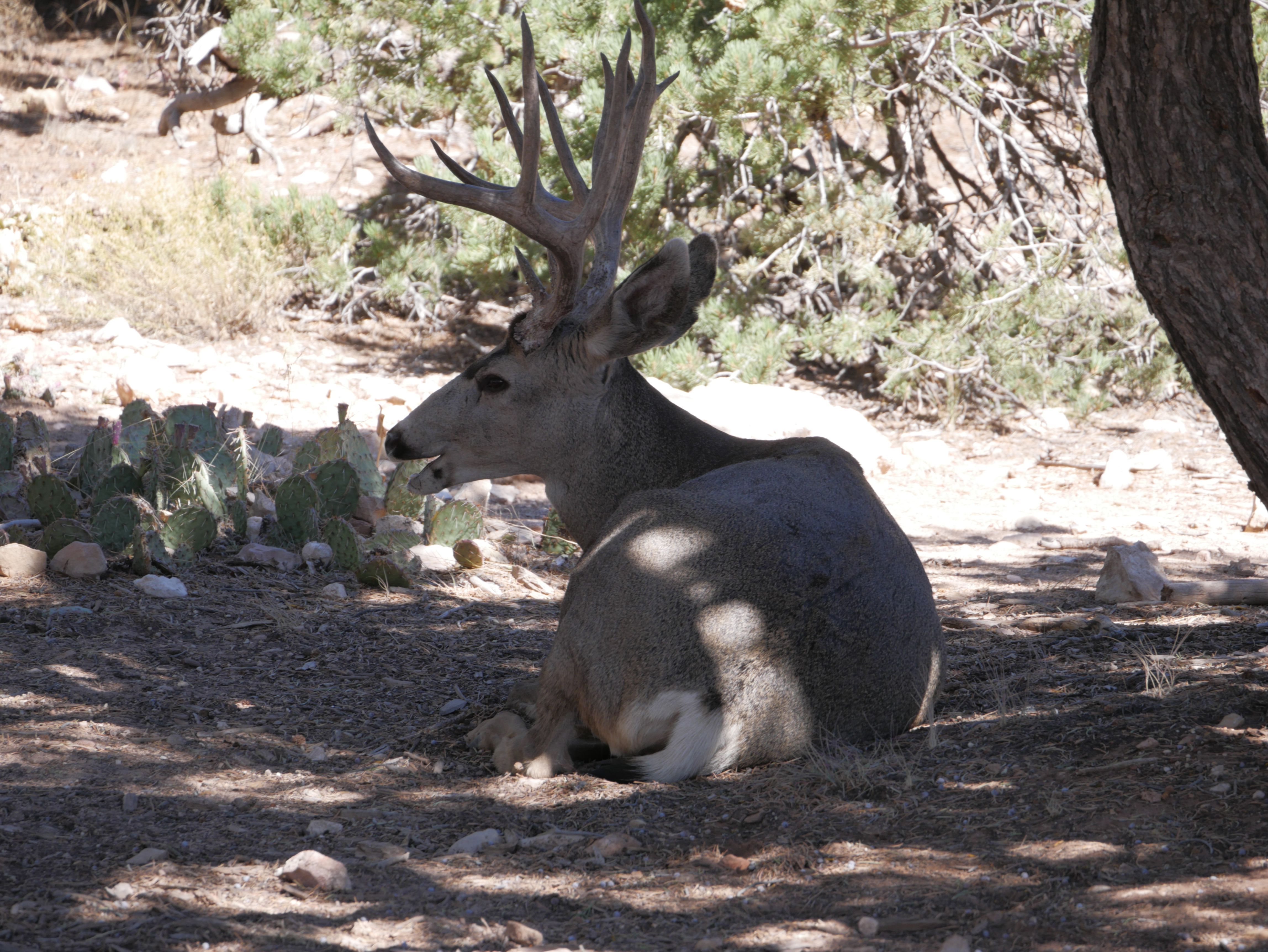 Brandon and I are professional fly by the seat of our pants people. However, we do research whichever hike we set out on beforehand to determine the length, elevation loss or gain, where we should turn around (if necessary), and if there are any restrooms along the way. The number of people who asks us along the way, "is this a loop?" or "how long is the trail?" was alarming. Really? Is this a loop?
I'd say that we visited the Grand Canyon at the perfect time. The weather was great with the lows kind of chilly, but the highs (60s) were pleasant and the crowds were manageable. I couldn't imagine visiting in the peak months. It appears there was a
half-marathon
taking place the Saturday we arrived, but due to when we got to the park, we missed the road closures.