After two glorious weeks of beachin' in Grayton Beach, FL we finally decided it was time to move on in our journey. Our next stop was Nashville, TN. I've only ever flown through Nashville so I thought it would be fun to see the sites and maybe run into a famous singer OR Bobby Bones! None of which happened.
Our first night in Nashville was spent staying in an overpriced RV park because the campground we were aiming for was completely full. We'd made some plans to head into downtown Nashville so we decided we'd put on our finest jeans and out head! In my mind, I had imagined downtown Nashville to be cute and quaint with a lot of cozy bars and fun boutiques. I was WAY off. It's similar to any crazy downtown area, such as 6th street in Austin.
After wandering around downtown for a short amount of time, we stumbled upon this back alley bar that looked like it might be a little divey on the inside so we ventured in. It was anything but divey, we were definitely under dressed for this swanky restaurant and the host let us know with their disapproving glare. Once we realized we were not welcome at this establishment, we made our way to Hattie B's to eat some fried chicken, or as other people refer to it as "Hot Chicken" .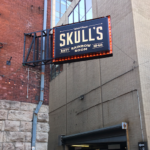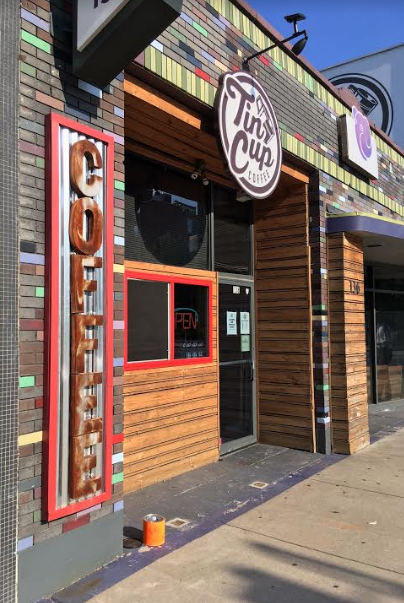 On Sunday we were able to grab a spot at Seven Points Campground right outside of Nashville and let me tell you, this campground was amazing! The spots were GIGANTIC, level, and just plain awesome. It sits right on Percy Priest Lake and some spots back right up to it. They even have their own little stair set down into the lake. There is even onsite laundry which makes life a little easier.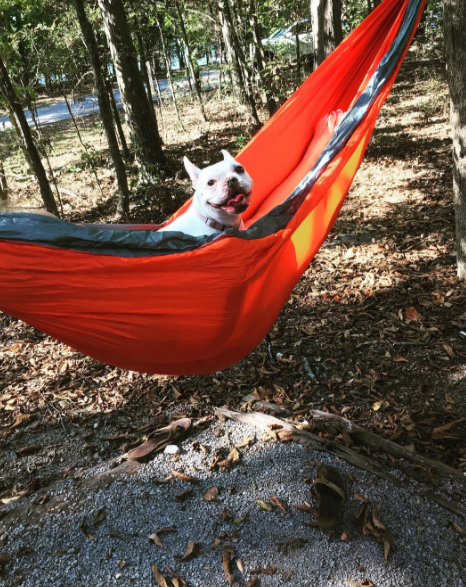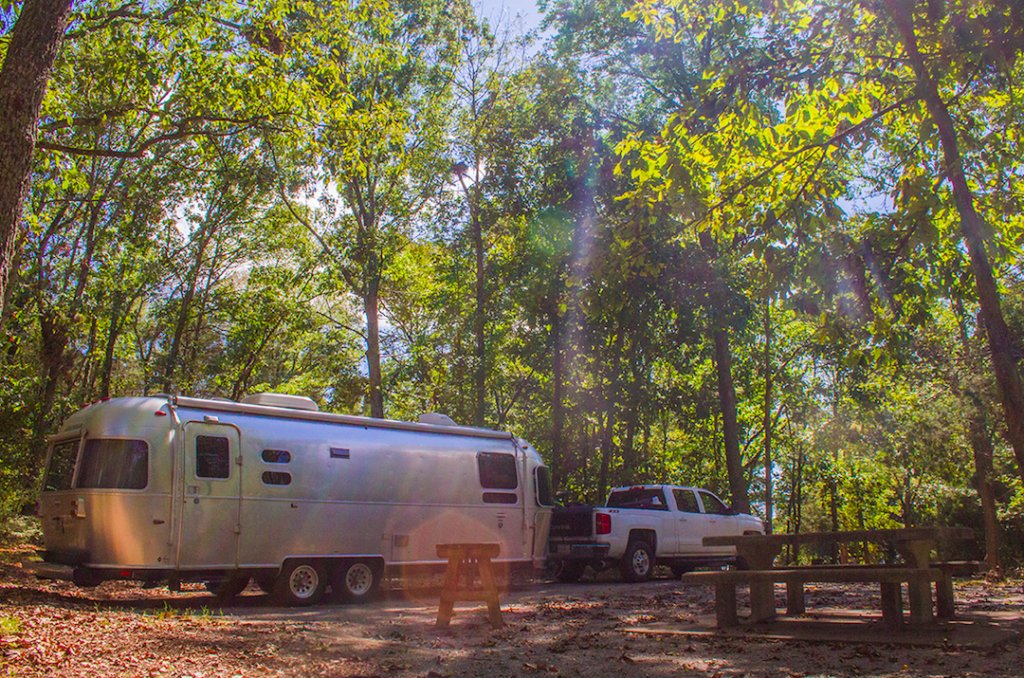 Since we were in a bigger town with shops available to us that aren't usually, I thought I would pick up a few outfits for when I have to make myself presentable for work relations. We spent about 15 minutes looking at jeans before I had a meltdown and we promptly left. We then made our way to Trader Joe's to grab our weekly groceries and that place was an absolute madhouse.
Monday we made our way to the Bluebird Cafe in hopes of grabbing a seat in the tiny little cafe to catch open mic night. The open mic night starts at 6PM which is a completely reasonable time for us to catch a show, especially on a school night. I was pretty excited. But apparently, this is quite the to-do. The line was about 100 people long by the time we got there and the venue only houses about 40 people. We quickly learned that people had been lined up since 3PM, well since we have jobs (and not on vacation which I assume these people were), we couldn't get there until 5PM. As the story goes, we didn't get in. Bummer. We then decided to eat more fried chicken.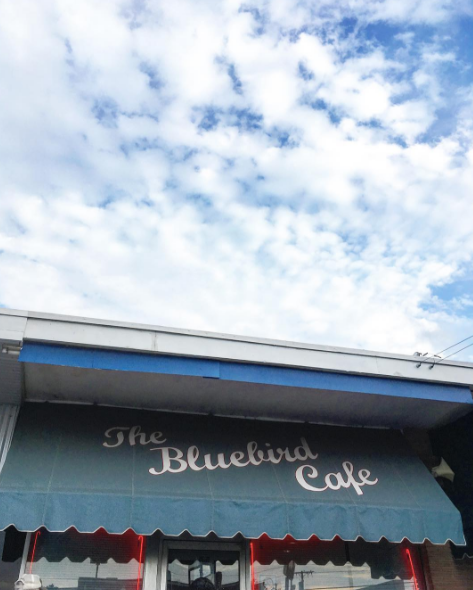 Nashville was a great little (BIG) town but I'd have to say I enjoyed the campground a bit more than I did venturing into the city. I've come to realize that peace and quiet is what I value most. Moving back to Austin should be interesting.