As you may already know, we've started our journey to the beach! There were a few different ways we could get there but first, I wanted to make a little detour to visit some friends. We have some very adventurous and awesome friends who live in Taos, NM so we stopped by to visit them and they were kind enough to let us "moochdock" in their driveway.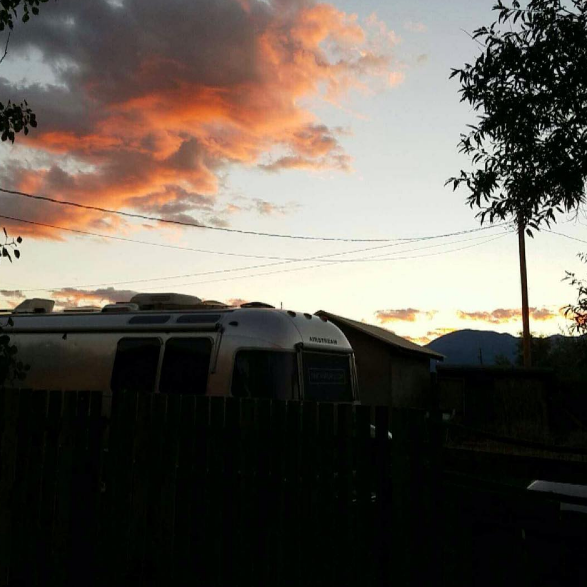 After months of battling our old broken down bikes we finally pulled the trigger and bought a pair of, matching, mountain bikes. I really feel like a grown up now. And what better way to really put them to the test than to go down hill mountain biking?
We did just that. We loaded up the bikes and headed to Angel Fire, NM. Angel Fire's downhill trails make all of the important "top down bike trails in the USA" lists every year. They have a ton of professional races each summer and their trails are top notch.
Kaitlyn and Michael are what you would consider professional downhill mountain bikers. Well, it is what we would consider them. They both were kind enough to show us the ropes and wait patiently as we slowly rolled down the mountain on our first attempt. They gave pointers and were very encouraging. After we started to gain some confidence we really started to enjoy ourselves. It's crazy the amount of control it takes to keep your bike up right and your body from flying all over the place.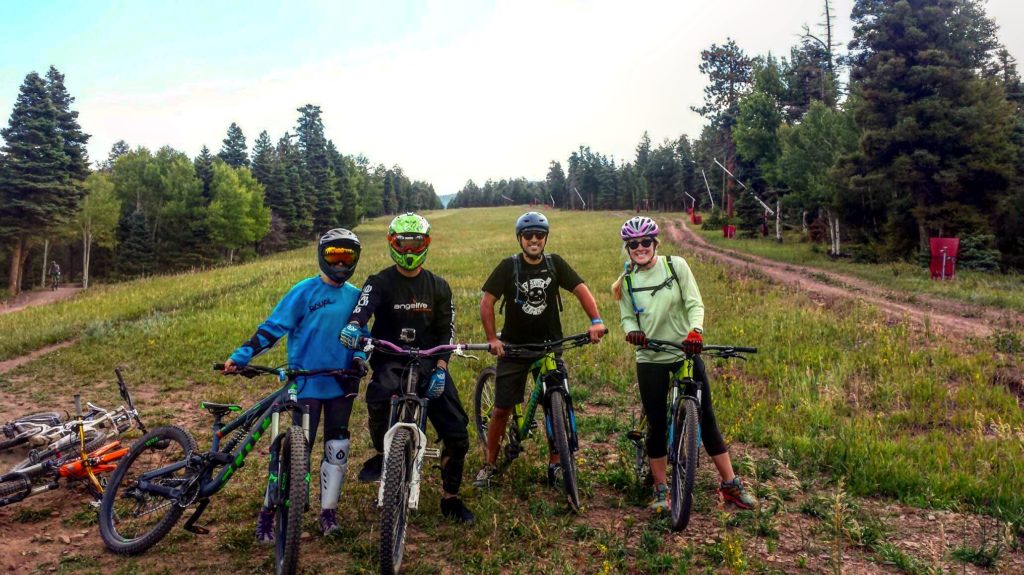 We definitely stood out in a crowd of professional downhillers. We had on our regular ol' biking helmets with our hardtail mountain bikes. HA! What a joke. The professionals had on full face helmets, body armor and were cruising down the mountain in a sweet full suspension "downhill" mountain bike. We managed with our mediocre "gear" and had the time of our life!
The trails works similar to how they do when you are snow skiing. They have greens, blues, blacks, double blacks, and then "you're nuts if you go down this". Don't worry mom and dad, we stuck to the greens and blues which were challenging enough. You ride the ski lift up to the top but instead of carrying your bike with you like you do your ski equipment, you put your bike on a special "bike" ski lift. The people working the top of the ski lift take them off for you and it's waiting for you at the top when you arrive.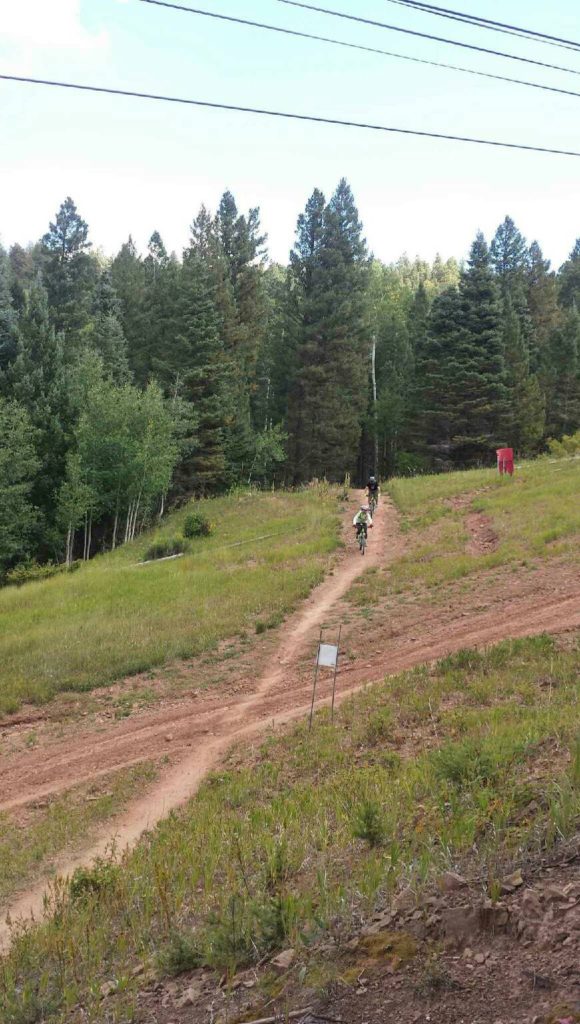 We couldn't be more grateful for sweet friends like Kaitlyn and Michael who graciously opened their home (and driveway) to us all while taking us on one of the craziest adventures we've been on yet.
See you when the snow falls guys!