We arrived in Pagosa Springs, Colorado by way of Twin Lakes on Monday evening. Our original plan of spending a few days in Twin Lakes was brought to a halt due to a weird rumbling of the ground at our campsite which was discussed in this blog post. Anyway, we left Twin Lakes with a longish drive ahead of us after work on Monday which meant we'd be arriving in Pagosa Springs close to sunset. Mr. TCP prefers to not drive in the dark, ever, and I really don't like having to direct him into a spot in the dark. The chances of accidentally stepping on a snake are much higher. Anyway, we arrived in Pagosa Springs with about 45 minutes until complete darkness.
The first spot we had scouted out via Campendium was an awesome little place right off of a forest road tucked into the mountains that backed right up to a river. Picture perfect, I tell you. There was even an abundance of great trees to hang the hammock. But as most of these stories go, we didn't have any service. We'd decided we would head on down the road closer to town to one of the other forest roads we'd past.
At this point, it was getting quite dark and we didn't want to play the "will we have service" game until midnight so we decided to call it a night and set up shop at an in-town campground. We decided we'd just get up early in the morning to scout some of the places we passed the previous evening. Fortunately, the forest roads closer to to town had great coverage so we packed up at lunch and headed to our new neighborhood.
Once we got settled into the new 'hood, we quickly realized that we had some adorable, noisy, neighbors who weren't so sure of us.
We had plans of hitting a variety of trails each day after work, however, the weather had different plans. It rained each day starting around 3PM and didn't let up until about 6PM. We did make it to the hot springs one afternoon which was a nice surprise.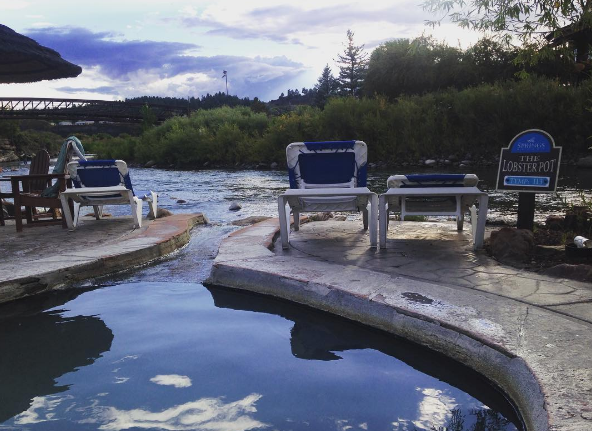 Finally, on Friday afternoon we decided we were going to try to hike to a waterfall regardless of rain. Being cooped up in the Airstream can make the dogs (and humans) a little crazy so we decided to bring along our adventure dog. He LOVES to go on hikes so we try to take him whenever we can. It felt good to lace up the hiking shoes and enjoy the great outdoors before another storm rolled in.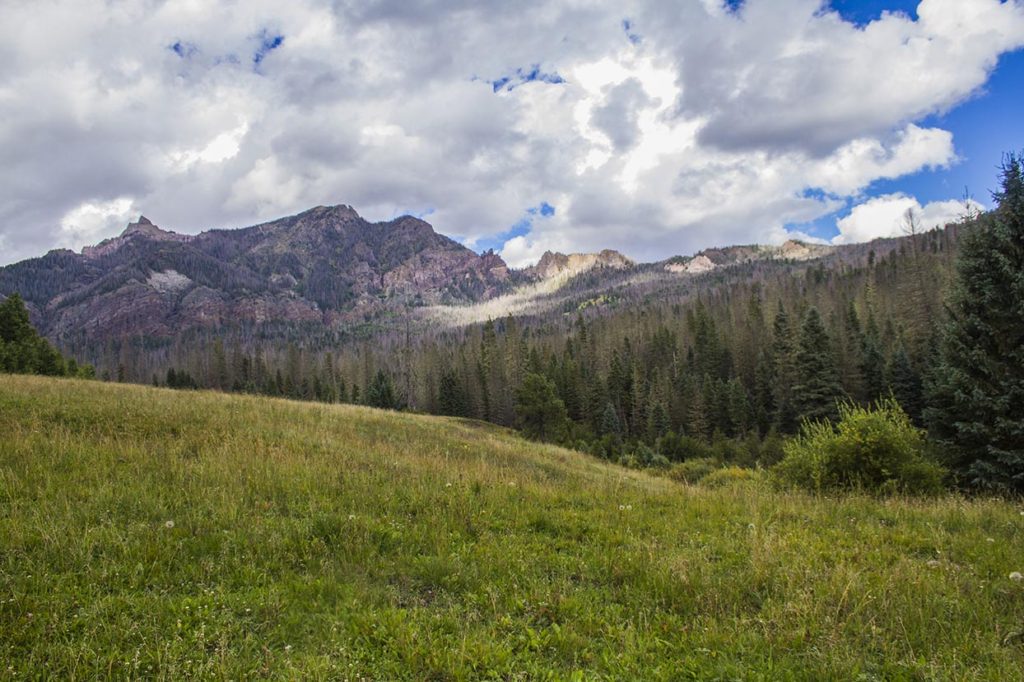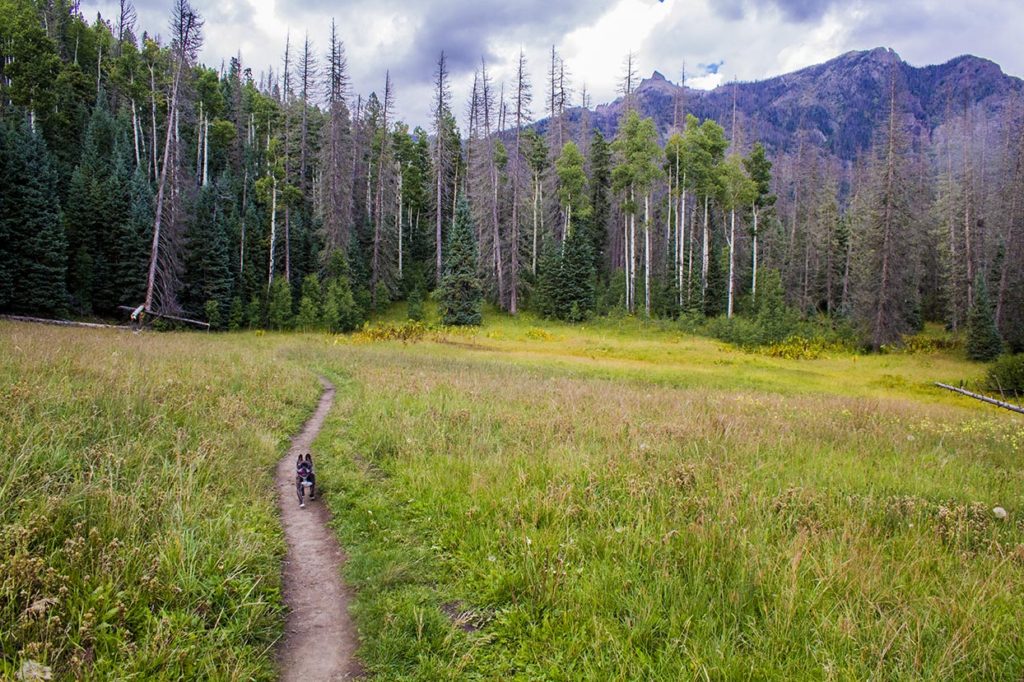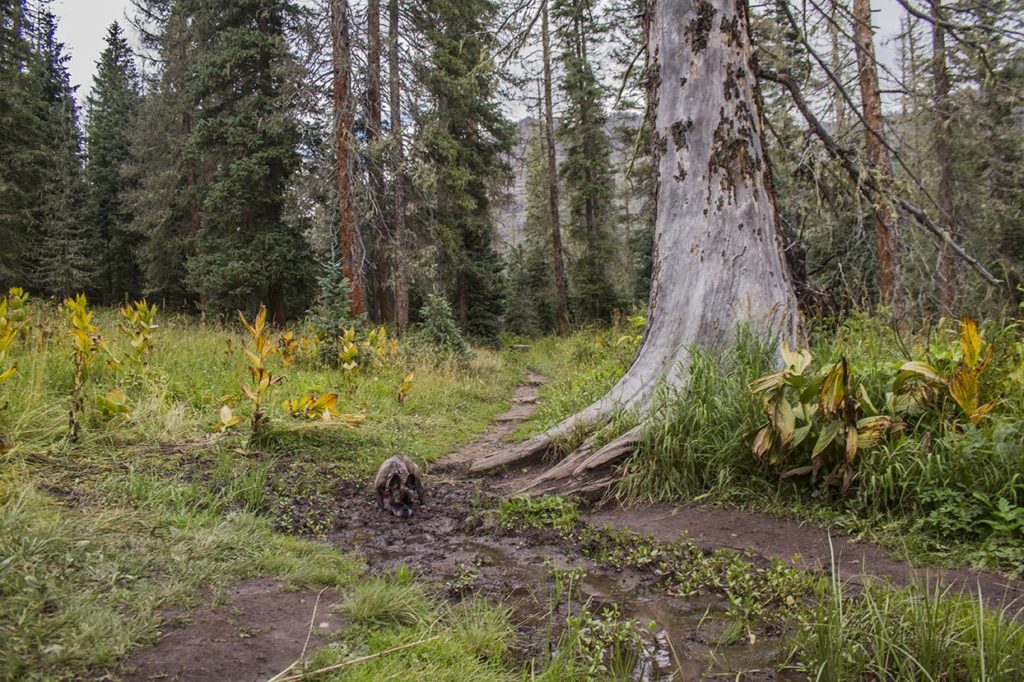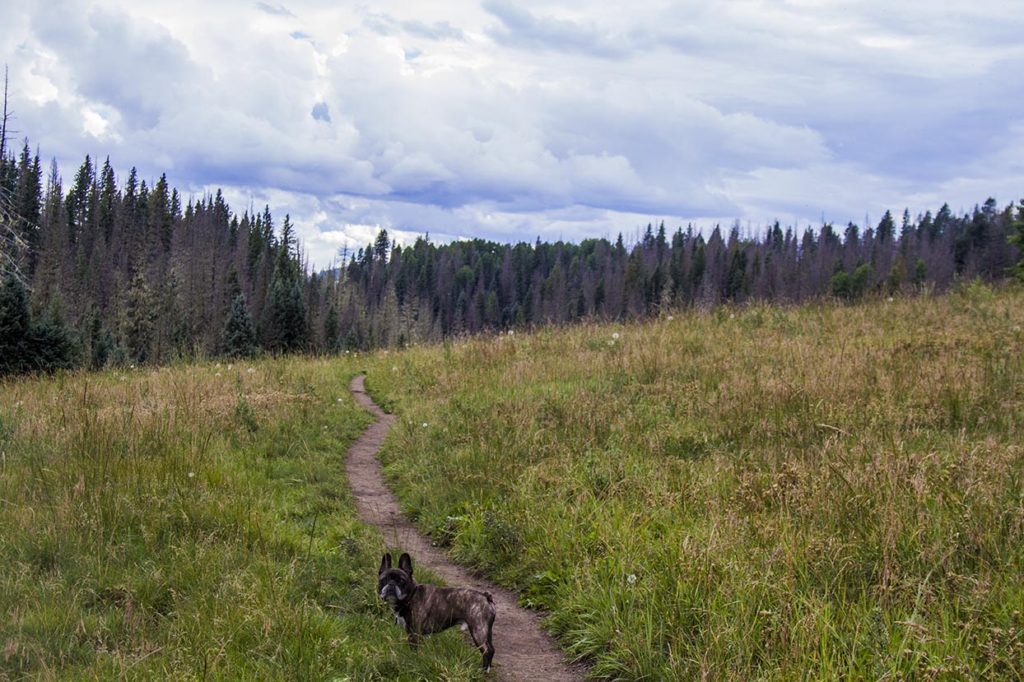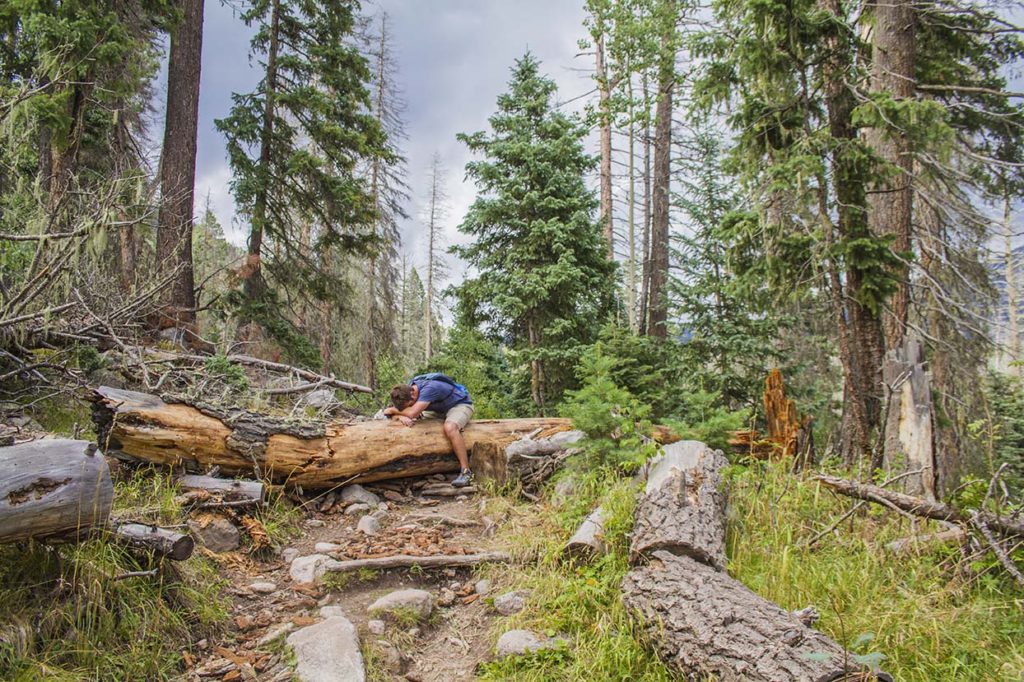 Our plan was to hike to Rainbow Hot Springs Saturday morning but instead we got the truck stuck in the mud as we were pulling out, because well, it rained like crazy all night. Anyway, it took a tow truck a few hours to get to us and by the time we were free of the mud pit it had started to rain again. We didn't get to go on that planned hike. Instead, we went into town to pick up some mail and decided we'd check out a demo sale a local bike shop was having. At this point in our journey, we have been pedaling around on some pretty beat up bikes so we have been "shopping" around for some new, affordable, mountain bikes. A shop in town had just what we were looking for PLUS they were on sale so we pulled the trigger and picked up two new (to us) Specialized hard tail mountain bikes.
We spent the afternoon exploring some back country roads that led deep into the mountains. We pedaled up the mountain four miles and it felt like a breeze! Having gears that work properly is a game changer. On our descent down the mountain I was surprised to experience "braking" as I picked up some speed. Bikes that work definitely make for a more enjoyable ride through wilderness.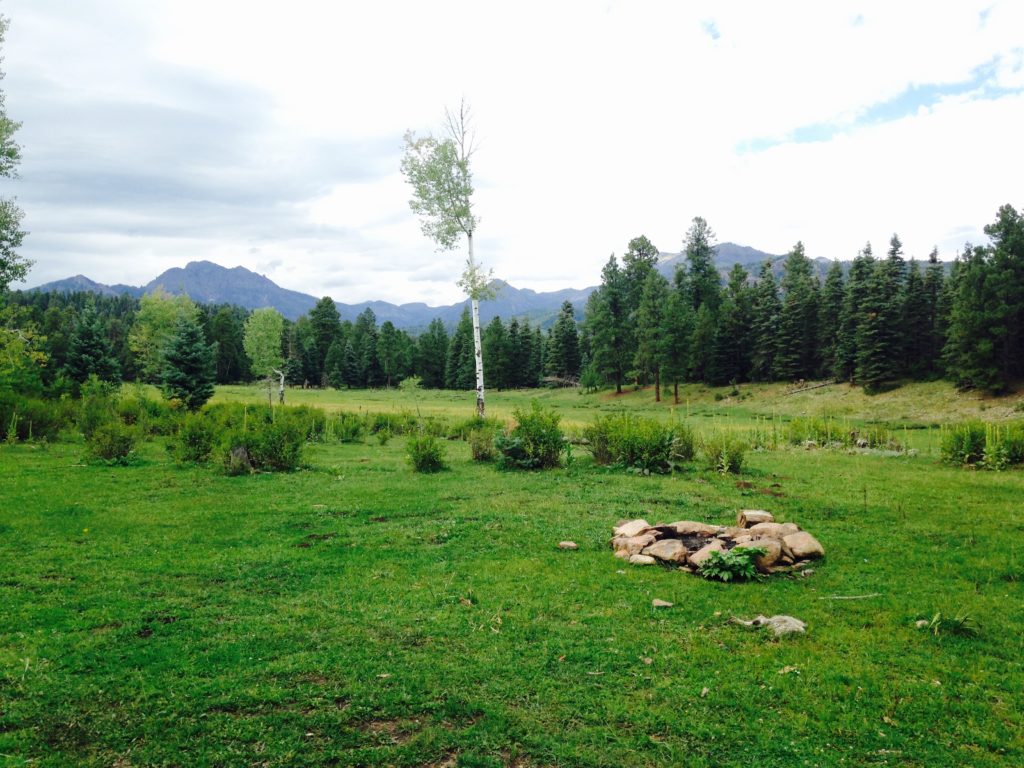 Sunday, we had grand plans to head up to Wolf Creek to bike up and then downhill all the way back to the bottom. You see, Wolf Creek doesn't run their ski lifts in the summer so instead of catching a ride to the top of the mountain with your bike in tow,  you climb about 8 miles and gain a couple of thousand feet in elevation while you do it. It was going to be a challenge, one we were excited about, but once again, it was storming.
Apparently it's monsoon season in Colorado which would explain the storms each day we've been there. Between the storms and the elevation, I have been dreaming of a hot, humid beach and that is just what we are going to do! Regardless of everyone's opinion as to why we shouldn't head to the beach, we are making our way there with hopes of spending a week or so. But don't worry, we will then burn more diesel to make it back into the mountains once we've wrapped up our beach vacation. Keep your rain away from this parade people because I AM SO EXCITED!
See you soon, Seaside!