Our grand plan was to spend a week near Banff National Park in Canada but after the connectivity issues we have had up to this point, the thought of dealing with "foreign" internet was just a bit much for us. Canada will have to be conquered on another trip.
Since we were staying only 30 miles from the border of Canada and the United States, we decided to take a day trip. It was raining so we couldn't really do any hiking in Glacier National Park. We dusted off our passports and headed into wild rose country.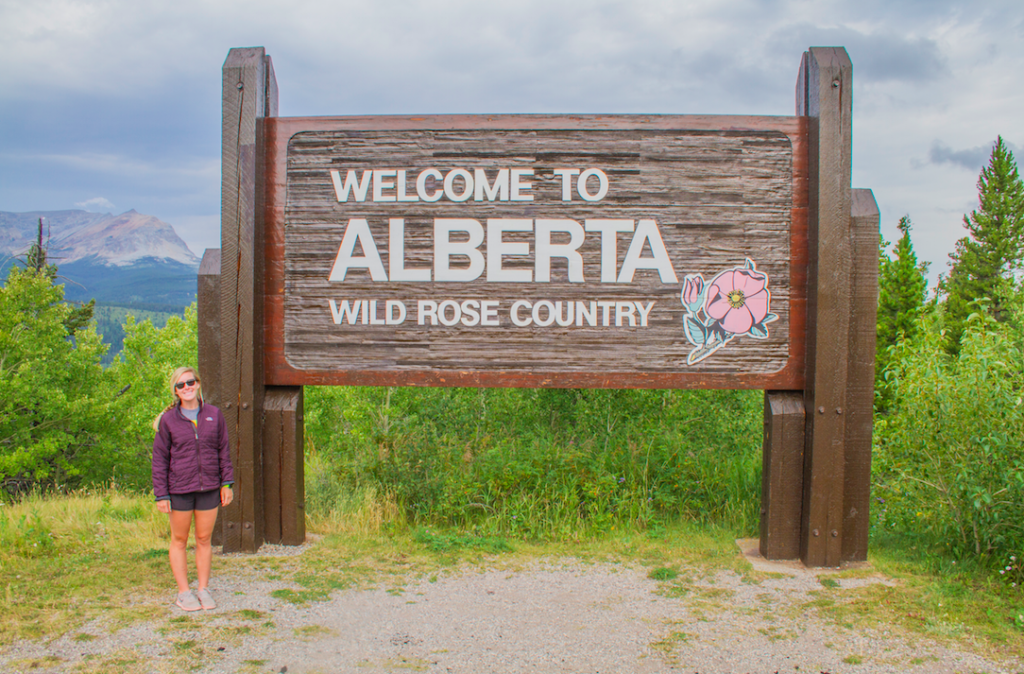 I've never crossed a border by automobile. Well that's not true. I crossed plenty while in Europe but I wasn't driving and no one ever asked to see my passport. When we stopped at the border crossing, we were greeted by a very nice Canadian border crossing agent. We were certain we were going to get searched because, well, we are from Texas and drive a big ol' truck which usually equals guns on board. However, this gentleman was very pleasant and asked us the normal questions. "Where is home?". "Do you have any firewood with you?" "What do you do for a living?" "Do you have any fireworks or firearms?" When we answered "No!" to that last question he smirked and asked if we left them back at our trailer. How did he know we had a trailer? Anyway, we answered his question and then he asked "Do you guys have a lot of guns back home in Texas?" I didn't know how to answer that question because, well, I thought it was a trick question. Anyway, this border crossing agent was very pleasant and let us go through without any issues.
We spent about four hours exploring the little town of Waterton. It's on the Canadian side of Glacier National Park. It sits right on a gorgeous lake and has an adorable little town square. People were riding around on these bicycle things, smiling like it was the worlds greatest thing, ever. It was pretty hilarious to watch.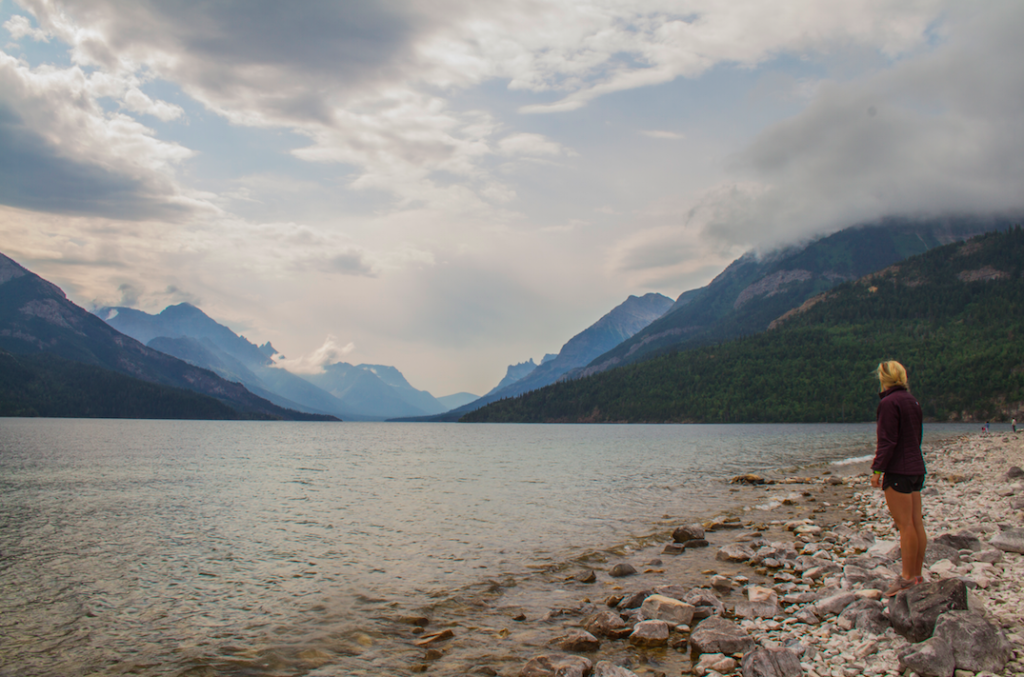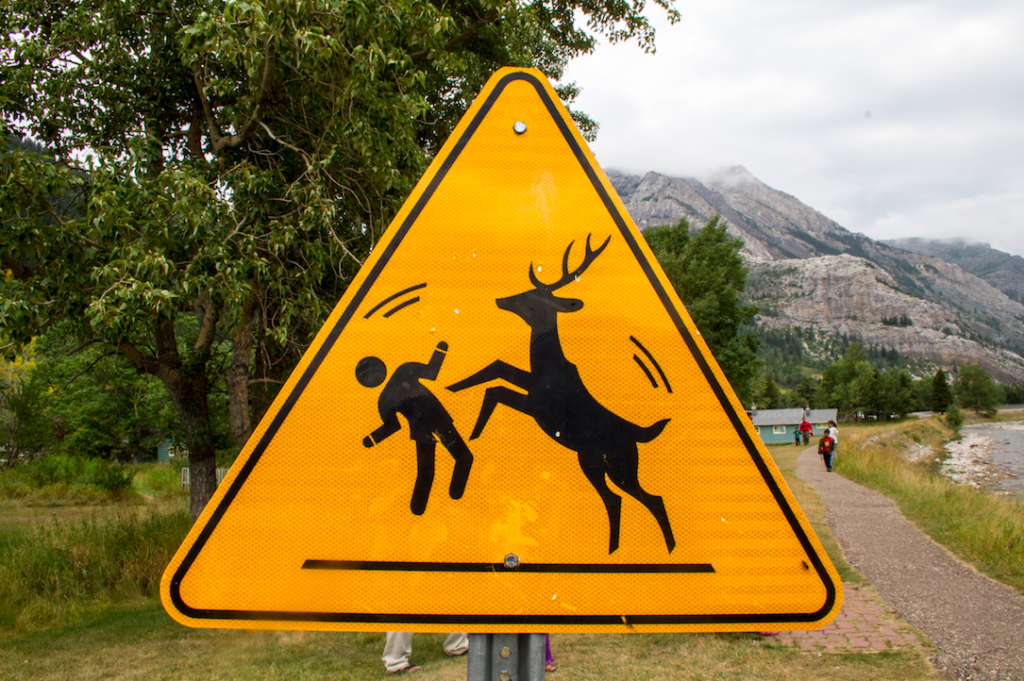 In 1932, the United States and Canada created the world's first International Peace Park which brought together Glacier National Park and Waterton Lakes National Park as the Waterton-Glacier International Peace Park. The point of the Peace Park is to commemorated the peace and goodwill the two nations share. What is more peaceful than a Canadian/US partnership?
There is an old hotel that sits up on a hill over looking the town called Price of Wales. It was gorgeous and the views were even more over the top. There were a bunch of tourist crawling all over the place trying to take a selfie or ten.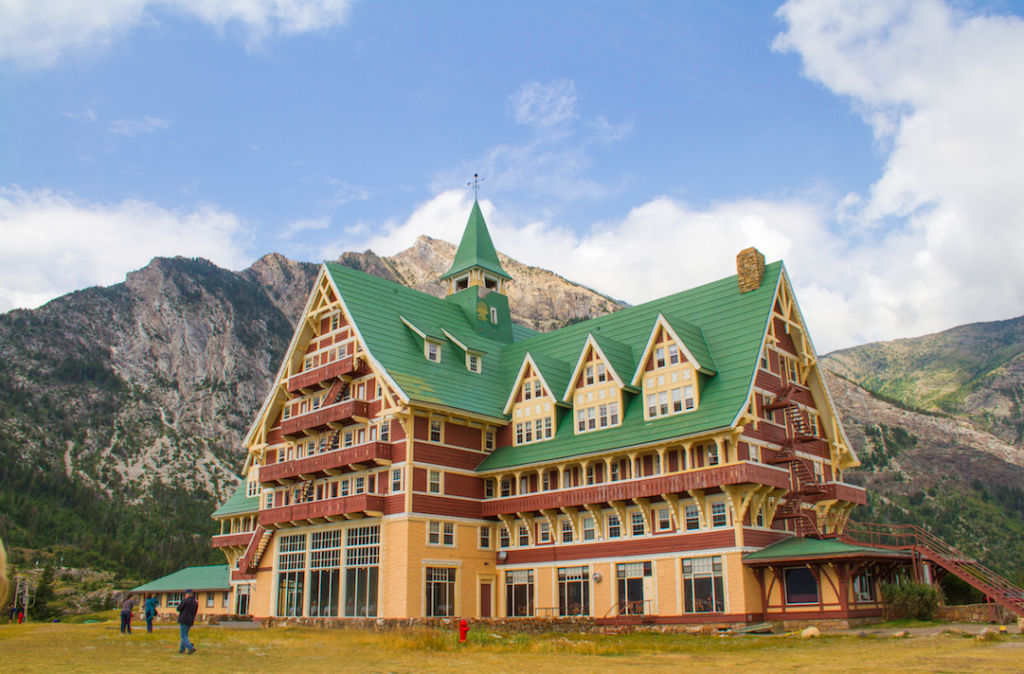 The drive to and from the park was gorgeous! There were free range cattle everywhere and didn't seem to be bothered by the vehicles cruising by.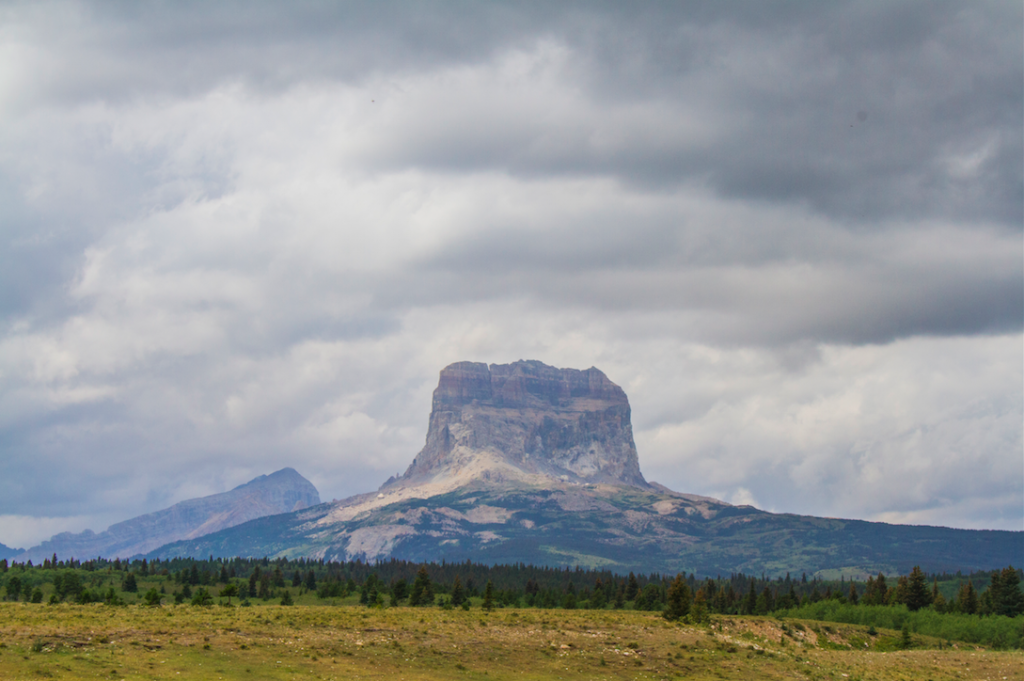 Crossing back into the United States was a whole different experience. There were two American agents at this crossing.  One was in the booth and the other was walking around the area the vehicles parked inspecting each vehicle as it passed through. They both wore sunglasses (it was raining) and had giant frowns on their faces. As we pulled up the booth, the border crossing agent demand we turn the truck off and that we remove our sunglasses. I told him I'd remove mine if he'd remove his. He didn't find that funny. He then proceeded to pepper us with questions while his colleague opened the back doors to the truck and searched through stuff. These guys meant business and didn't take their job lightly. I am going to take a lucky guess and say they didn't interact much with the friendly Canadian border crossing agent just on the other side of the road.
We made it back to the Airstream around 3PM so we had plenty of day light left to go explore more of the East side of Glacier National Park. We made our way down Going to the Sun Road in hopes of finding a short trail and we did just that! We walked down to St. Mary's falls which was about .8 miles. On our way back up to the truck, we did get caught in a light rain storm which was refreshing.