You hear A LOT about Yellowstone and Yosemite but I feel as if I haven't heard that much about Glacier National Park. This is our third national park on this great journey and boy, it is definitely my favorite so far. The views from every point were jaw dropping, the trails have been scenic, and the crowds are nothing compared to Yosemite. We were warned by the campground host that trying to get into the park after 10AM was going to be nuts. It was a breeze. I should note that we finally purchased a national parks pass, after having visited two parks… Now we have to visit each park a few times to make up for the cost. I think it's a doable challenge.
Our first day at the park consisted of a quick 6 mile hike to Avalanche Lake but unfortunately, we didn't make it all the way to lake. We only had two hours to hike to the lake, get back to the truck and then drive to the park entrance so I could be available (by phone) for a showing of the duplex, in case there were any questions or issues. We only were able to hike around 5.85 miles which included the hike from the truck. The trail was pretty easy with some fun switchbacks across the Avalanche creek. We passed a ton of people with swimming gear and flip flops so I can only assume they were headed to the lake for a swim.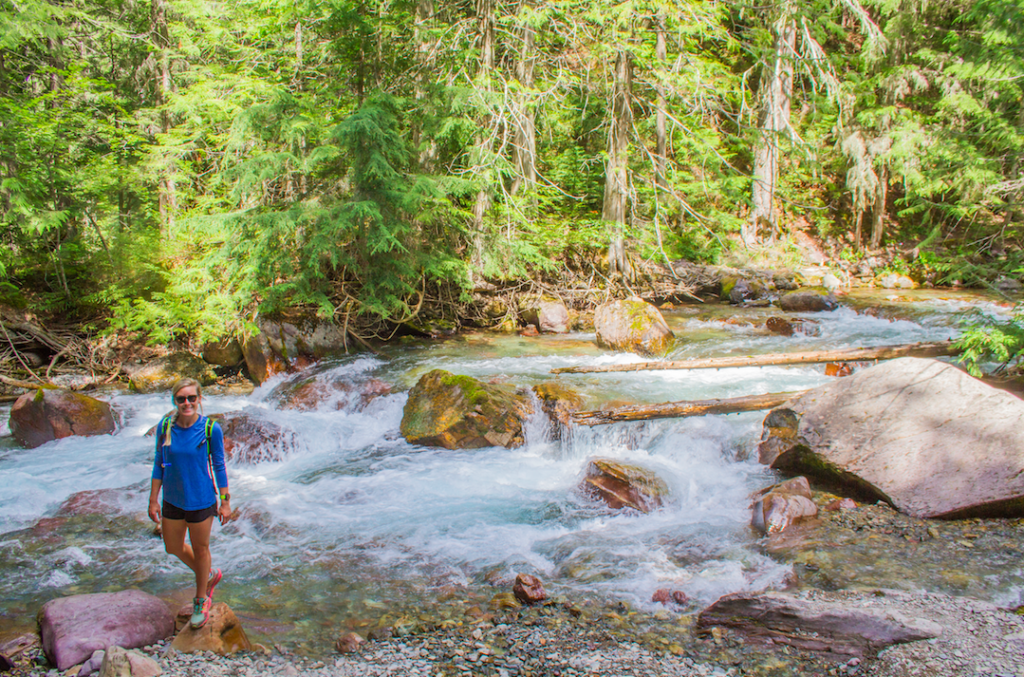 The second day, I had wanted to hike Mount Brown but Mr. TCP read some pretty daunting reviews about the hike and after I tricked him into the 4 Mile Trail in Yosemite he wasn't about to fall for it again. Instead, we set out on the Highline Trail  heading towards the Chalet.
They warn you of a few animals you might see on the trail. The first being bears. I spent the evening before reading horror stories of people being attacked by bears so that was smart. I was prepared because my hiking partner has studied everything you could possible need to be prepared if we encountered a bear. And he had bear spray. The next animal they cautious about are mountain goats. We didn't see a mountain goat but we did see a Big Horn Sheep. He was just adorable and kind of fat. As if he doesn't walk up and down that trail all day, every day. I'd think he would be in better shape. I was about 50 yards ahead of Mr. TCP and noticed that the people in front of us had stopped so I stopped to see what they were observing. Sure enough, it was a Big Horn Sheep. Not a bear. Thank goodness. We then decided that it would be best to climb up on the rocks to our right to get out of the way, we sure didn't want to get rammed by the Big Horn Sheep. It was just moseying on by eating some flowers along the way. We also saw a couple of marmots who didn't seem to be fazed by humans.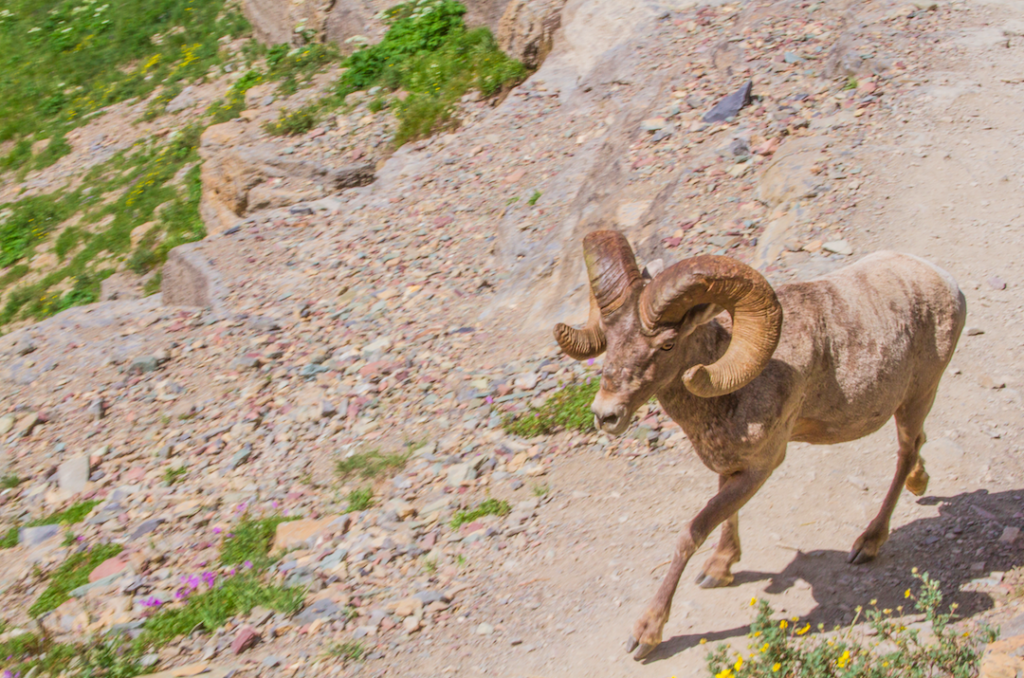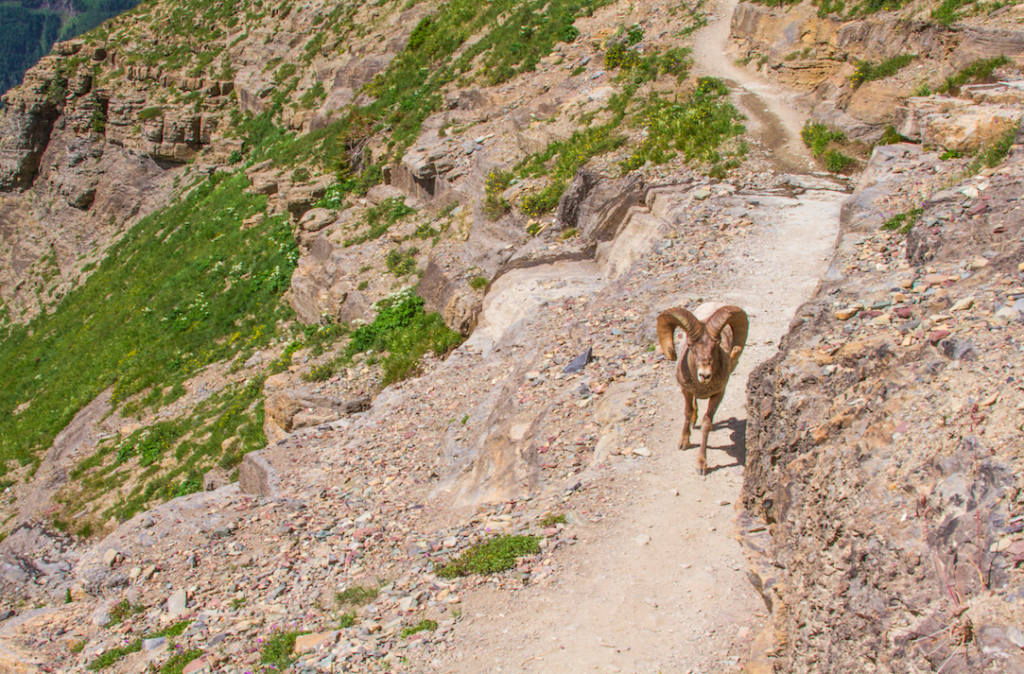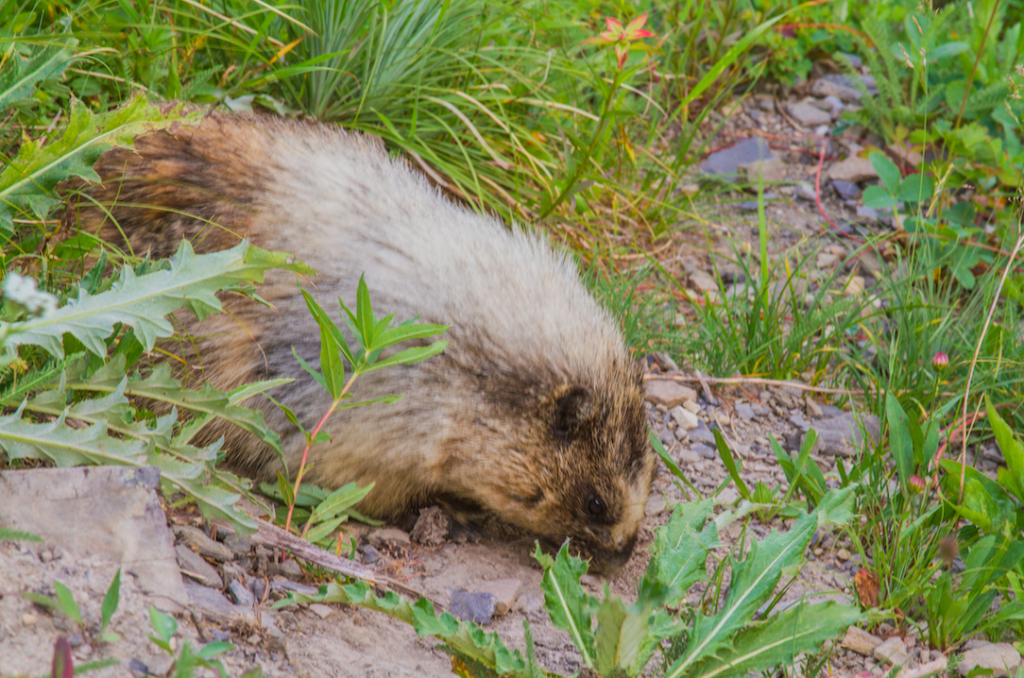 The views were unreal, y'all. It's one of the most amazing place we've ever visited.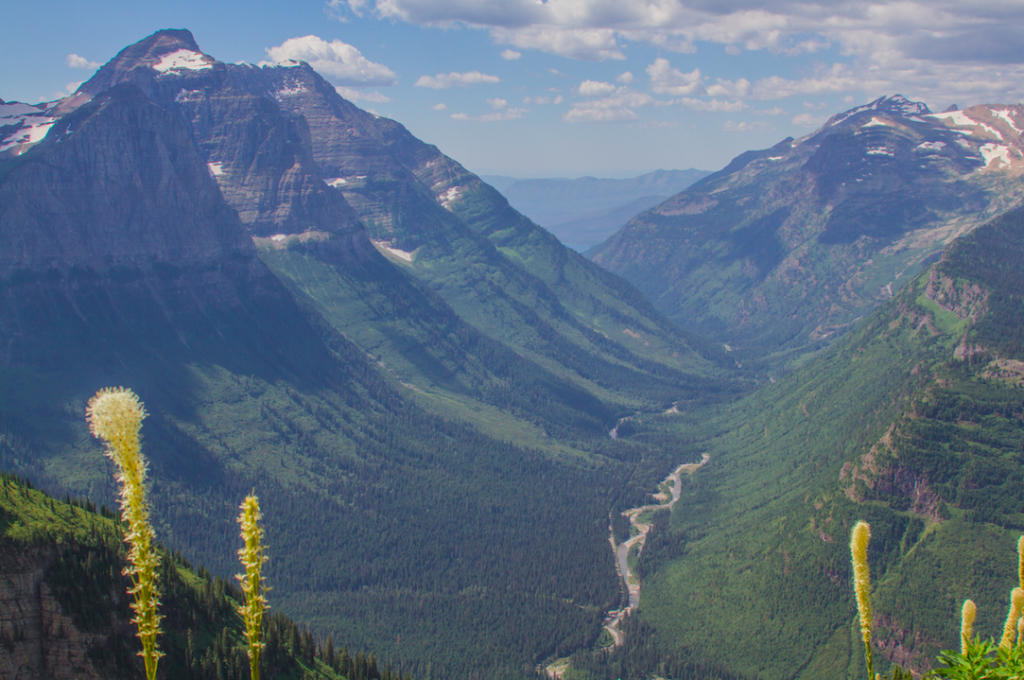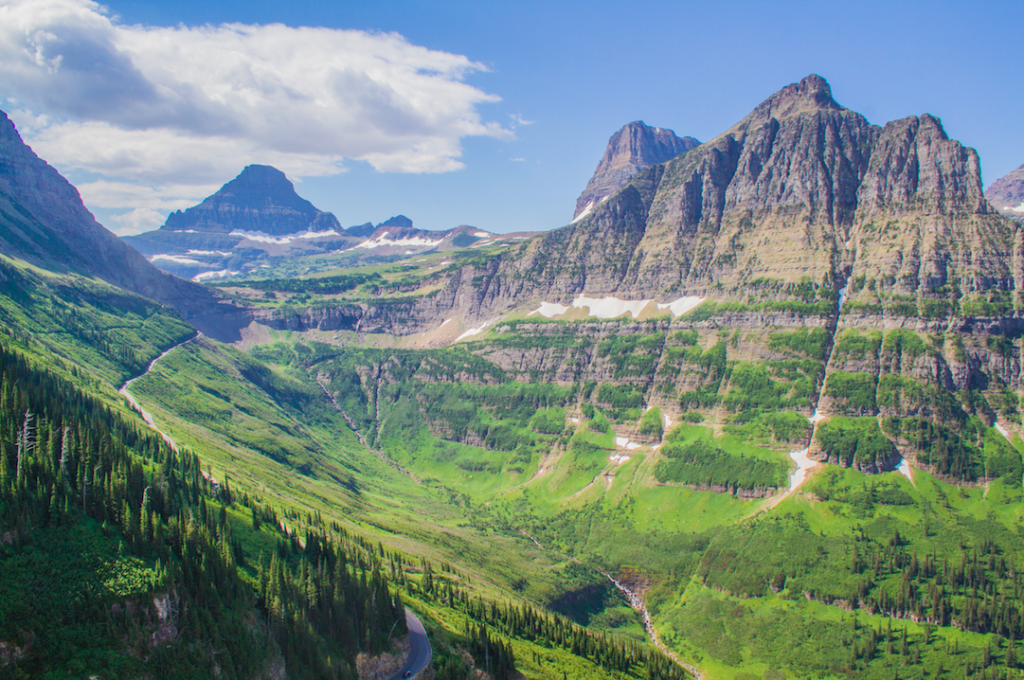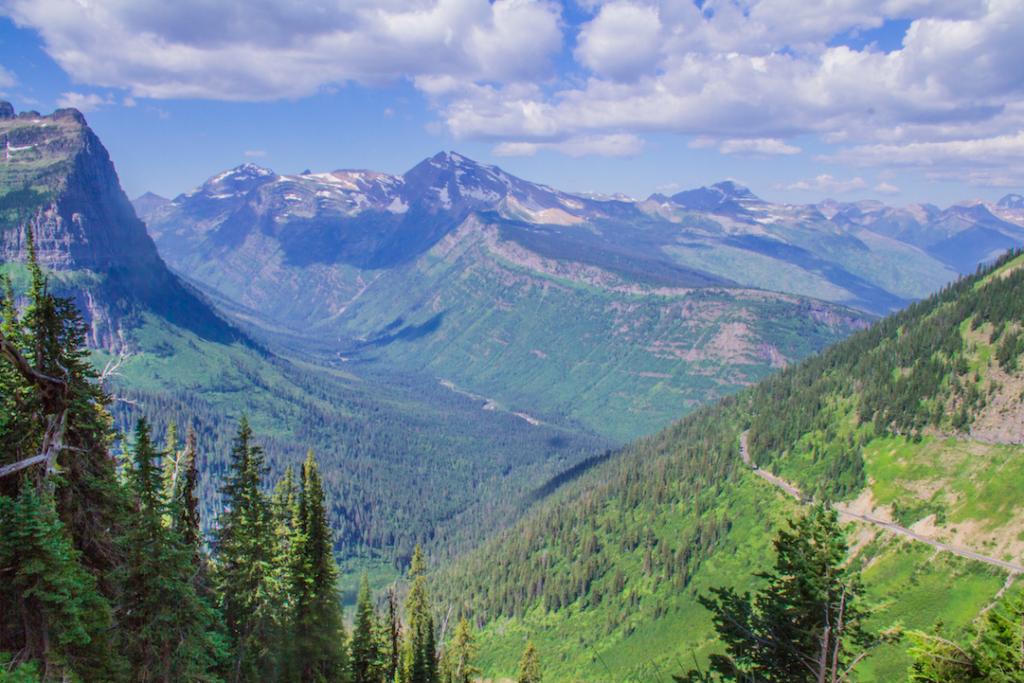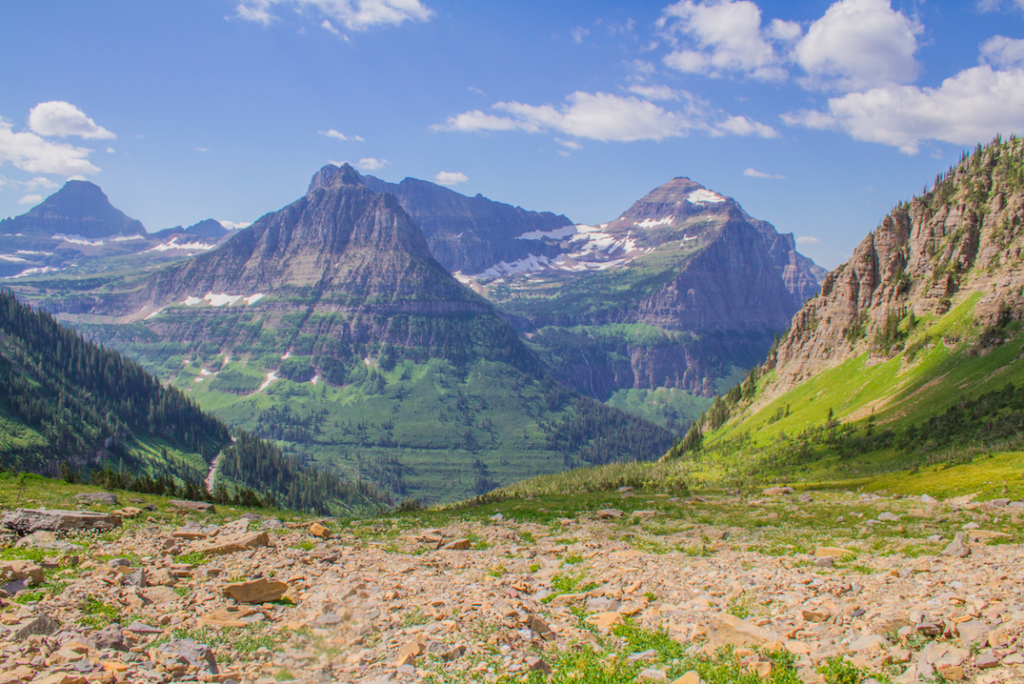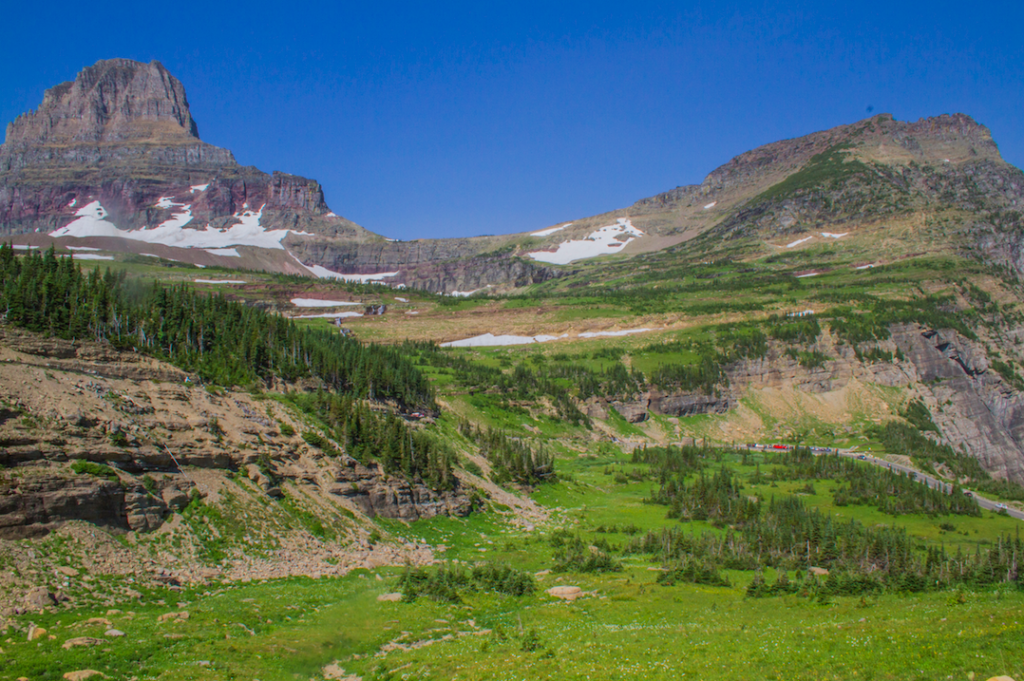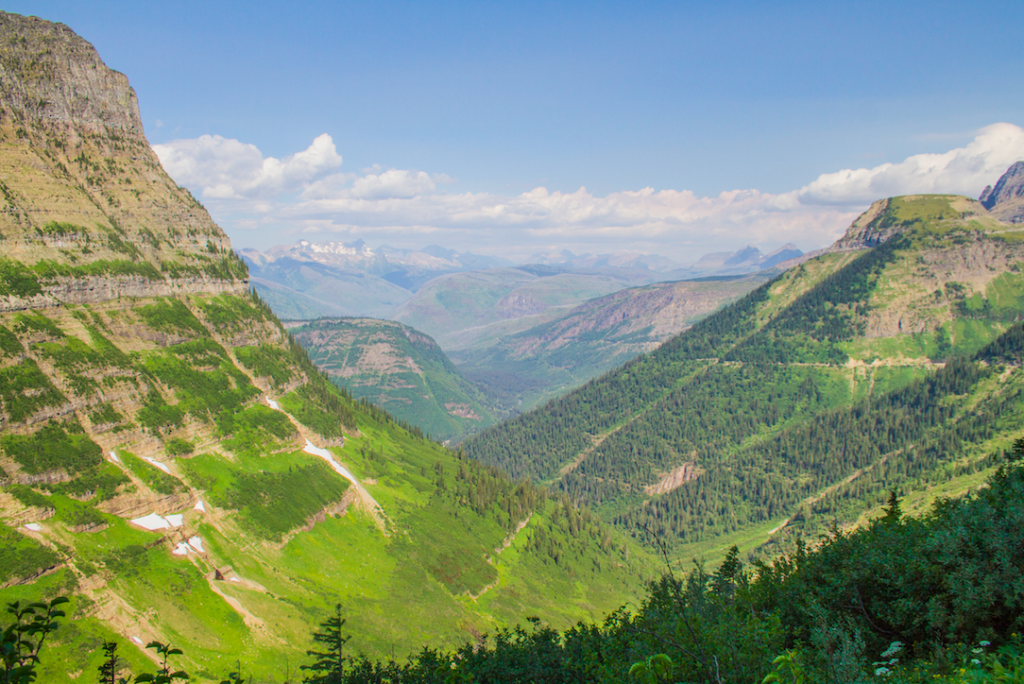 Once we reached the chalet, we had to make a decision as to whether we would turn around and hike back to the trail head (7.85 miles) or if we would hike down (4 miles) to catch a shuttle back to Logan Pass where we parked the truck. We decided we would hike down and catch a shuttle. What an adventure the shuttle situation was. It was crazy busy and they can only accommodate a certain number of people so I sent Mr. TCP on to pick up the truck and then come back to get me. Thankfully he didn't forget, or otherwise you wouldn't be reading this lovely, informative blog.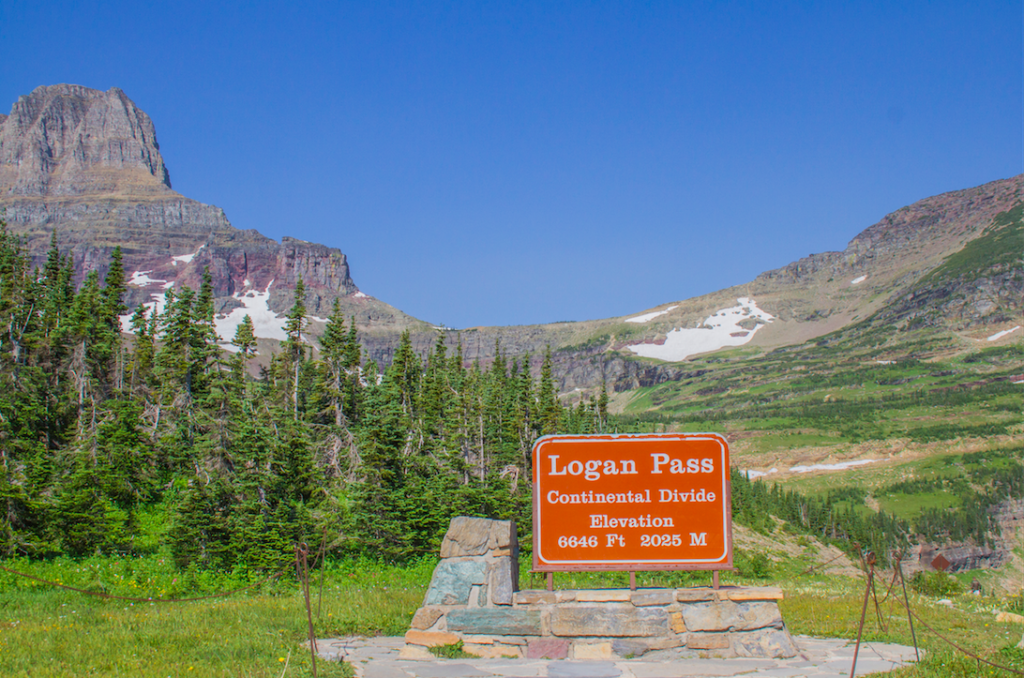 We hope to explore more of the park this weekend!