When we finally left Bend, OR for the final time, maybe, we headed towards Portland to an awesome campground about 30 miles west of the city. It's actually the states newest and "most modern" park.  The park originated from a donation made by a logger, L.L. Stub Stewart, who sat on the board of Oregon's parks department for 40 years. The park is now used by hikers, bikers, campers, and horseback riders. The campsites were gigantic!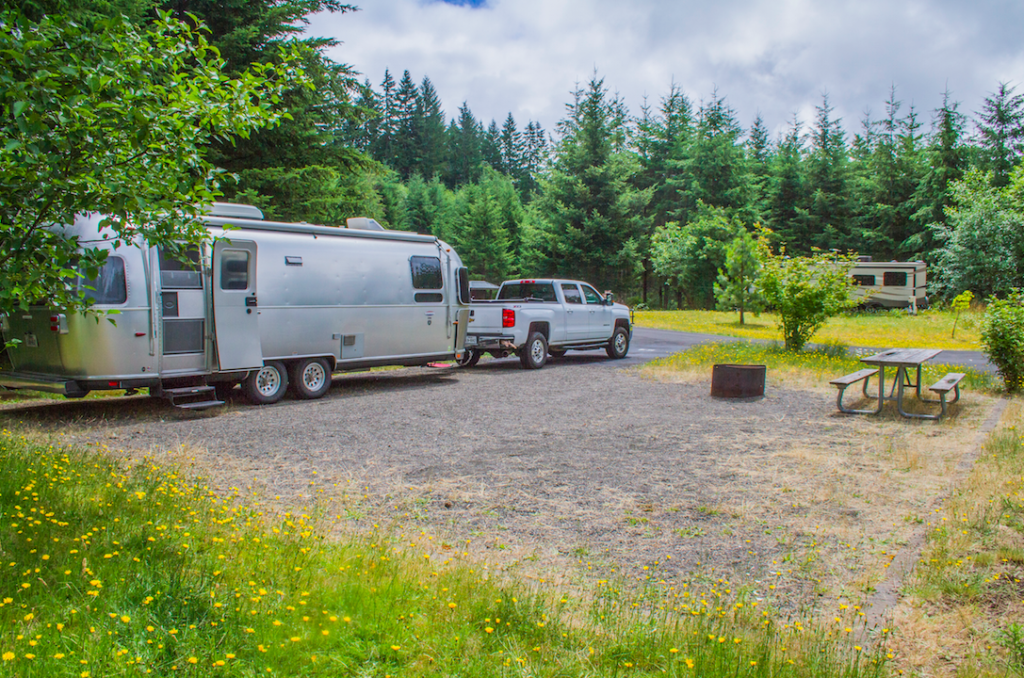 We spent two nights at the park so that gave us at least one day to go into Portland. We headed into town on a Saturday with vague plans to grab something to eat in the Pearl District and then take a walk through Washington Park. We meandered around for a bit then settled on a burger place which reminded us a lot of P. Terry's back home. Next, we headed to Washington Park to take a stroll through the expansive 160 acre area in the middle of Portland. Well, when we arrived, we decided against a stroll and instead just drove through the park and then decided we'd head back to the campground and take the dogs for a walk in wilderness.
When we got back we leashed up George and Serendipity and headed out to hike a 6 mile loop which lead us through some rainforest like terrain. We the trails were very sparsely populated so we had plenty of room to roam and let George run off leash. He is the happiest when he is in nature, off leash. He runs ahead, stops, turns around and looks us at as if we are going to slow for his liking.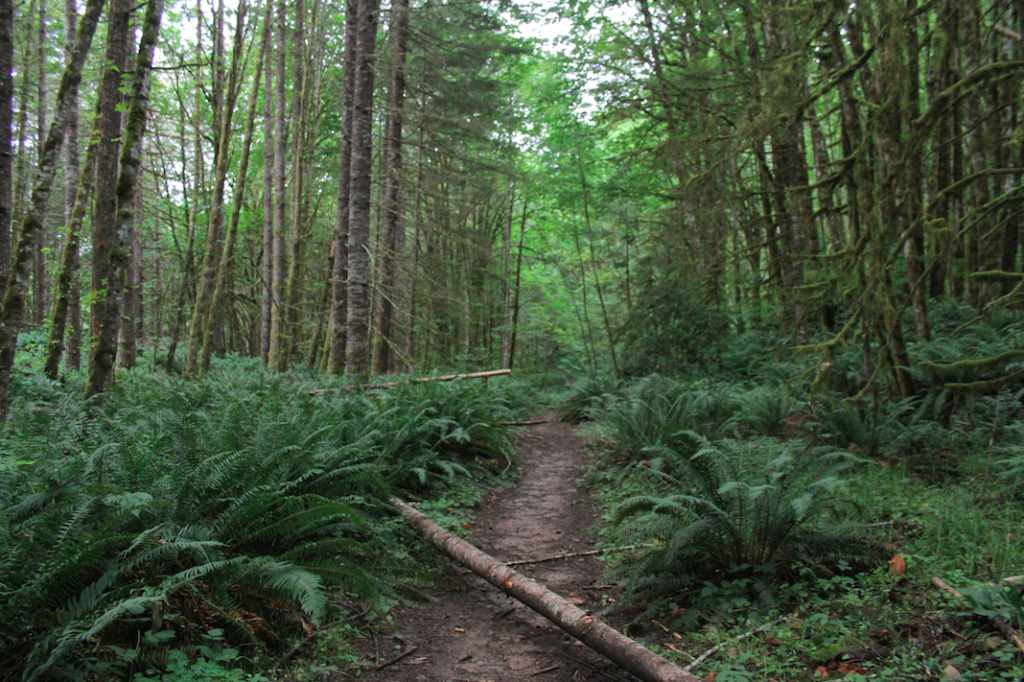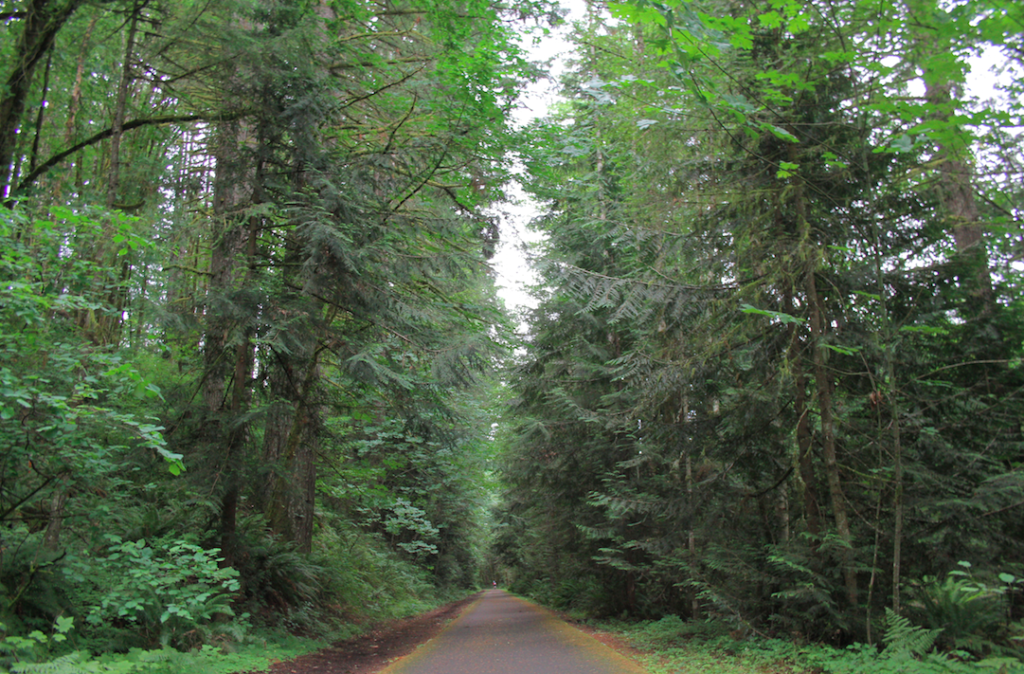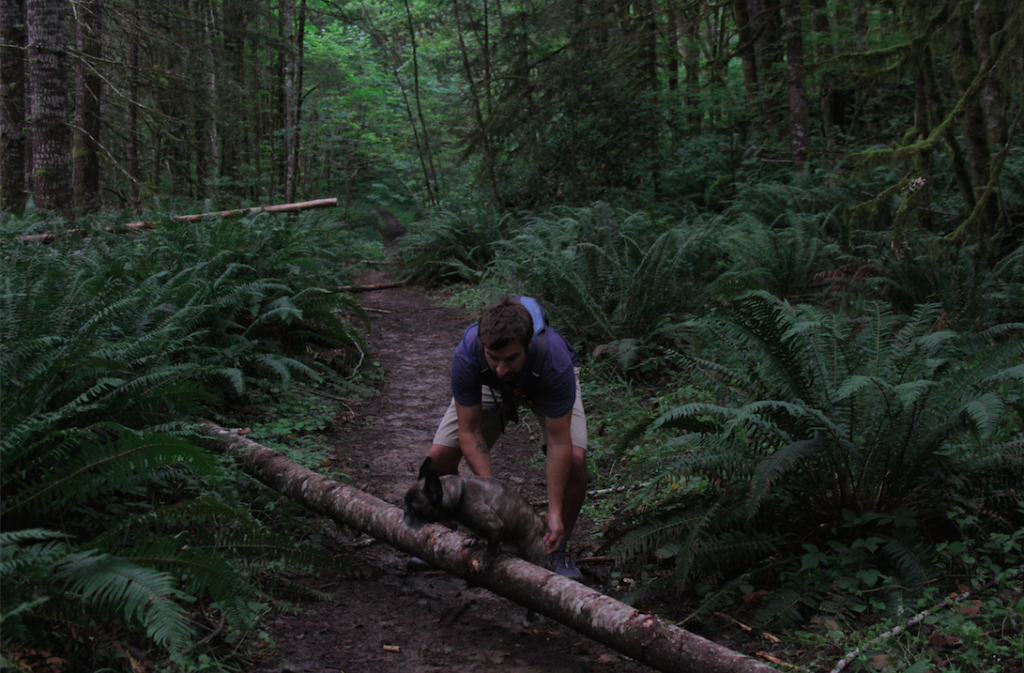 George is usually pretty athletic and can jump over most barriers, but I guess this time he needed a little assistance.
About 4 miles in we came to a crossroads were we encountered some dead fish. Some GIANT dead fish. It was super weird because there wasn't anywhere near us where such fish could originate. We then started to play the "is there a serial killer in the woods" game.  Fortunately, we didn't encounter any serial killers and made it out alive. It did start to rain about half way into the hike so we got a bit wet but it helped wash away some of the mud we had caked on throughout the hike.