We left New Mexico last Thursday to head towards Coronado National Forest outside of Tucson, AZ. We hadn't completely decided where we would stay, yeah yeah I know, so I googled places to camp in the area and found some good reviews for Catalina State Park on Campendium so Catalina State Park it is!
Our drive from Las Cruces to Catalina State Park was longgggg. Mylanta. I think the estimated time was around 4 hours, according to Google Maps, which in reality we expect it to take more like 5 to 5 and half hours. WELLLLL, I-10 was shut down right outside Lordsburg, NM which re-routed us up to highway 70 for around 60 miles. With the lowered speed limits, extra traffic, and new route I think it took us around 8 hours to arrive at Catalina State Park. We had thought about stopping elsewhere for the night but couldn't find a spot that wasn't completely out of the way. Anyway, we sure are glad we kept on trekking.
We had originally planned to only stay Thursday and Friday night but when we woke up Saturday morning to head out, I convinced Mr. TCP that we should stay through the week. I was worn out from that previous drive, and honestly, what is the rush? When we determine where we are going to stay, we have to think about my work schedule so driving long distances during the week really isn't an option. AND DRIVING LONG DISTANCES SUCKS. We headed up to the park ranger station and paid for our spot through Friday. What a relief. Oh, and as we were hitching up the trailer to move spots, Mr. TCP noticed that our left front tire on the Airstream was a bit shredded. You can read more about that here.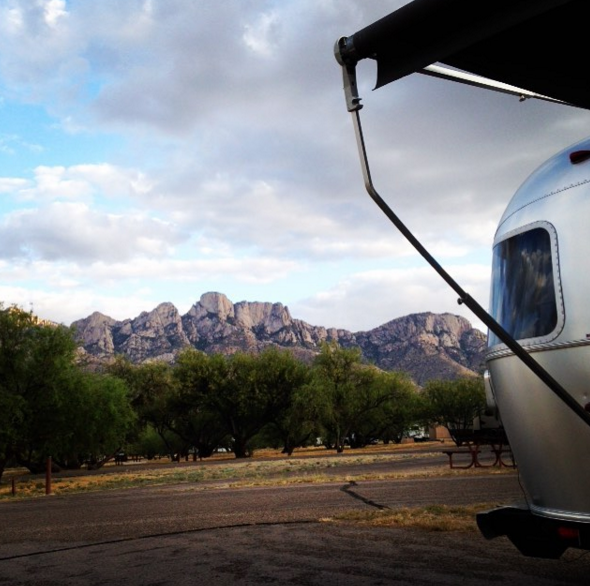 This park is great for many reasons and has really exceeded our expectations. Everything is super nice, well maintained and we practically have the park to ourselves during the week. We also go lucky with the location of the park, it's in this town called Oro Valley which has great grocery stores and a Target. I think we visited the Target a total of 5 times since we have been here. Some of those trips we did not acquire anything new but one of the trips was to get new pillows. Riveting, I know. We started out with our king size pillows and since have decided those are just too big for our little ol' bed.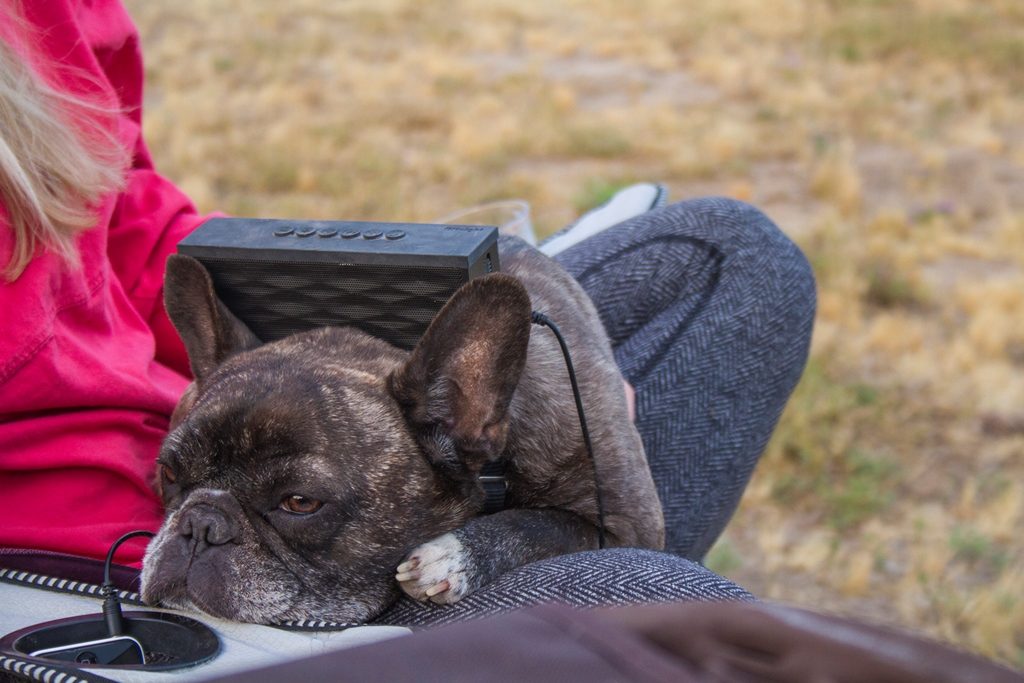 Over the weekend we had the luxury of heading over to the other side of Coronado National Forest to hike Seven Falls. It was a fun and challenging hike. I'd definitely recommend checking it out if you are ever in the area.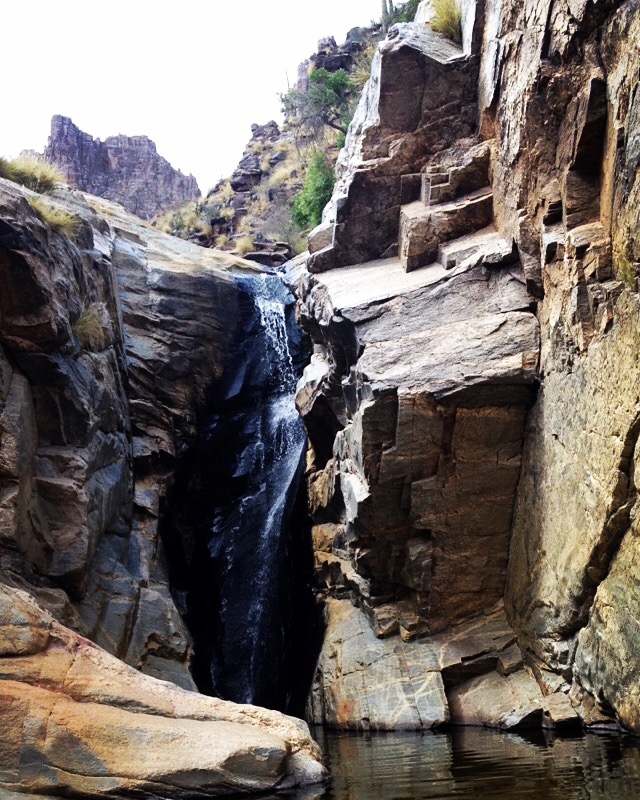 I received this awesome hammock as a Christmas gift from my grandmother and it has been one of my favorite things so far. We were lucky to park near a spot that has trees to hang it on. From this point forward, I am going to judge camping spot based on the ability to hang my new Eno hammock. It's the best!
Last night we had the converter break on us which means that the A/C wasn't going to work. It's been in the high 90s here lately so that was fantastic. Fortunately, Mr. TCP has replaced one of those before on our other Airstream so he ordered the parts and will be putting a new one tomorrow. Oh, and we are getting new tires today. These last couple of days have been expensive.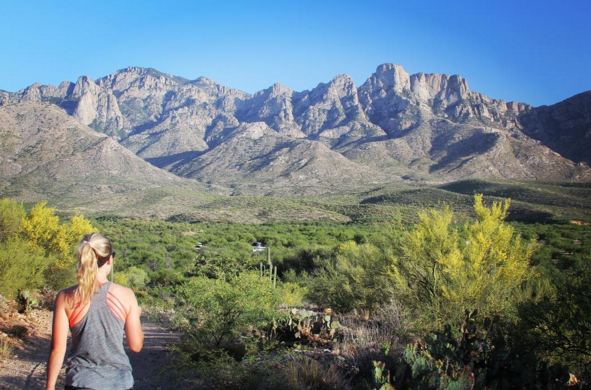 Arizona has really surprised us with it's beauty and wide range of trails to hike. Our next stop is going to be somewhere along the way to San Diego, but we will be back Arizona!