One of the great things about doing what we are doing is that we get to spend our weekends exploring rather than working on home projects. Today we set out to hike Seven Falls in Coronado National Forest. Mr. TCP had originally found the hike and put the bug in my ear about it. There is a few different things I look for in terms of dubbing a particular trail worth the hike. The first thing is length of hike, difficulty level, scenery, and what are the chances we will see a snake. Anyone who knows me knows that I am TERRIFIED of snakes. It's an unhealthy fear, but we won't go into that here.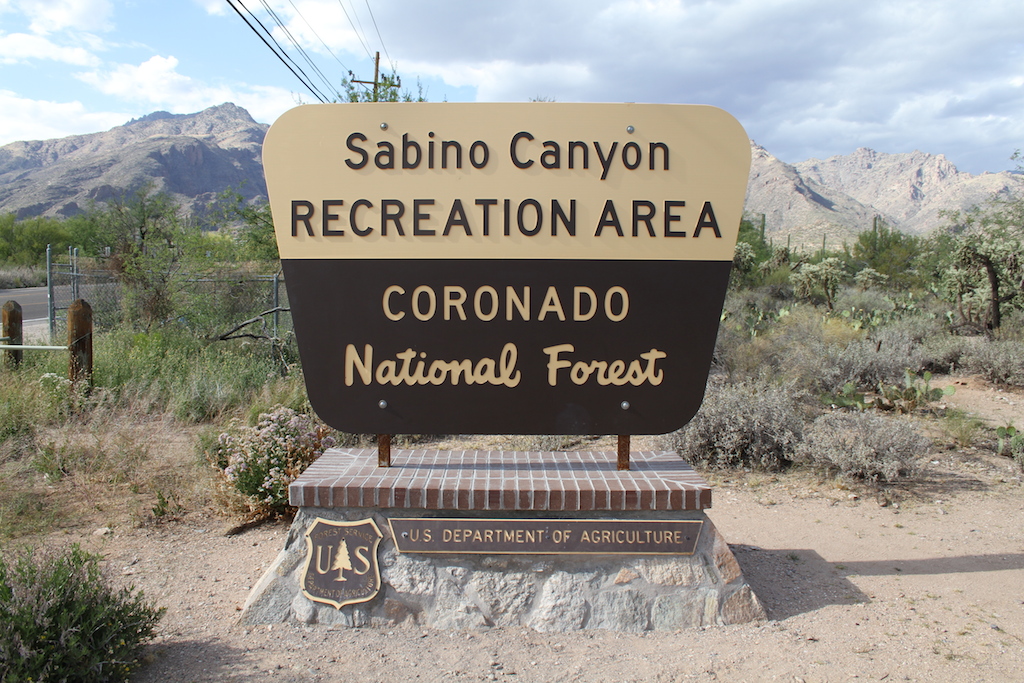 The length of this hike was perfect and on the longer side of what we have done in the past. But I love a challenge! It was a four mile hike into the falls with another four miles to hike back out. I had read a few different reviews of the trail in which people stated it took them 4+ hours to do the hike. That means it's a two hour hike in and then another two out. I challenged us to complete it under 3 hours, and we did. It's not a huge accomplishment because you're looking at around a 30 minute walking mile. We did stop frequently to take pictures so we will just chalk our timing up to the stops.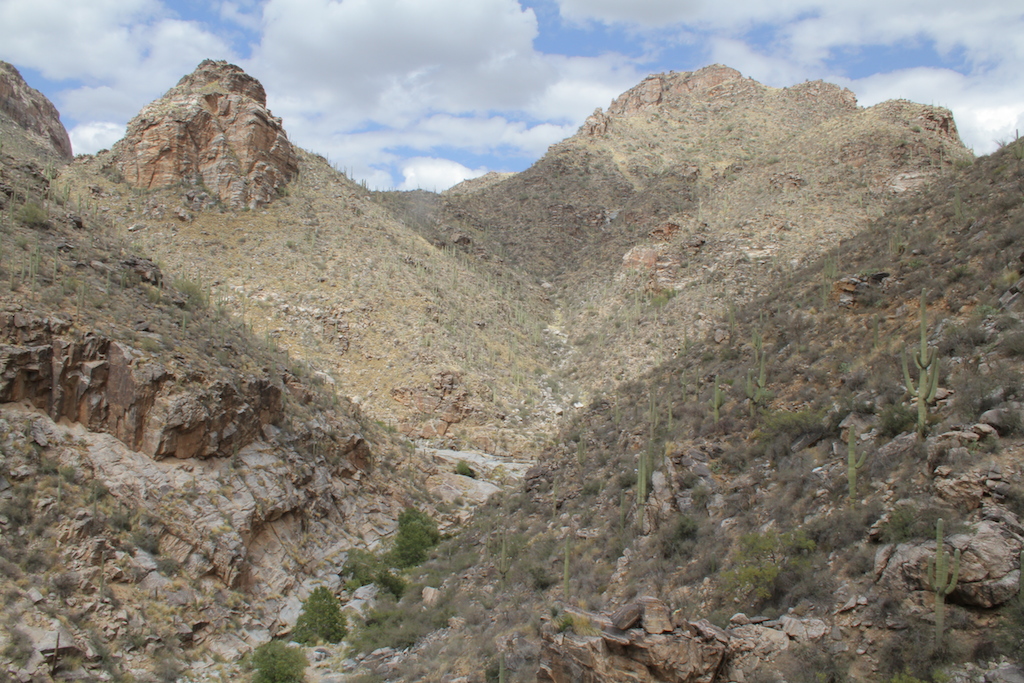 I would say the difficulty was moderate but maybe intense for some. It was an uphill hike to the falls with an occasional downhill decent, but we spent a majority of the time hiking up. There were quite a few switch backs across a river which was nice. The first mile or so was on a paved road that apparently a trolley drives on to various stops along the way. If you would like to cut the hike short you could take the trolley and it would shave around 2 miles off the hike.
The scenery during the hike was phenomenal to say the least. You had mountains, cacti, trees, rivers, blue skies, and water falls. What more could you ask for?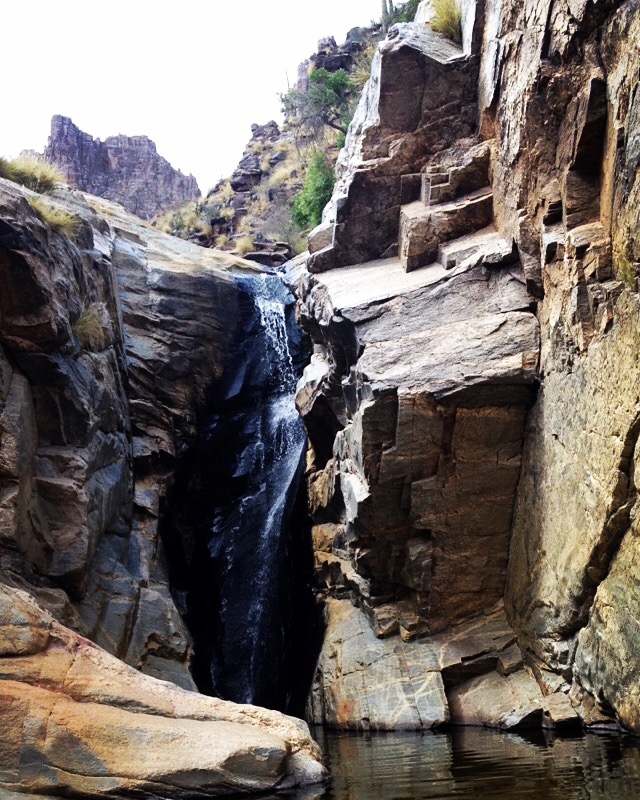 All in all it was an amazing hike that was challenging yet fun. If you're ever in the Tucson area, you should give it a try!
Oh, and we didn't see any snakes. I didn't look hard for them and I am sure they were out there, but I didn't see any. So that is a win!