Yesterday we packed up the Airstream and hit the road for Las Cruces, NM. Well, that is where we both thought we were going to go. I think. In all honesty, we left Marfa with no real plan. Our friends and family keep asking, "what is your route?" "where are you going to stop?" "what places are you going to visit?" and to answer those questions, we don't really know. The point of this journey is to just go with the flow and hit some of the main places along the way from Austin, TX to southern California (our first main destination). We had originally planned on staying in Marfa a few days and then head to Big Bend buttttt I really was tired of the windy dessert and I could tell Mr. TCP was getting antsy so we decided to move on. Big Bend, we will be back for you.
Mr. TCP had a state park in mind for us to camp at last night while we pass through New Mexico. Well, apparently state parks in New Mexico shut down before sundown so when we arrived, around 7PM, it was closed. I couldn't help but laugh because this was a half ass plan on our part. In reality, we should have called ahead that morning to make sure there was space and receive directions on what to do when you arrive. But we didn't. I can't fault Mr. TCP because it was a lovely state park on a lake and it was cheap. You'll learn that Mr. TCP loves affordability, I mean, who doesn't.
*I should note that we didn't have any water on board or we would have just boondocked somewhere.
Once we realized we were going to have to find an RV park to stay in we headed back into town, Las Cruces that is, and we found one of those swanky overpriced concrete filled places off of I-10. Vomit. Since it was after hours, the "RV Resorts" voice message says to just pick a spot. Easy enough. It was dark, Mr. TCP was hungry, and we were both tired of being the in the car so we pulled into the first spot we found. Ha! Well we should have learned at this point, most "pull through" spots are usually more expensive than their "back in" friends. After unhooking and setting up, Mr. TCP went to the front to see about, actually I am not quite sure why he went to the front, but he quickly learned the spot we pulled into is a whopping $50 USD per night. What the hell! At this point, we were a bit annoyed with each other, I  mean the situation, so we weren't going to pack everything back up, hook up and find a new spot. So we are just going to eat the $50 and call it a day.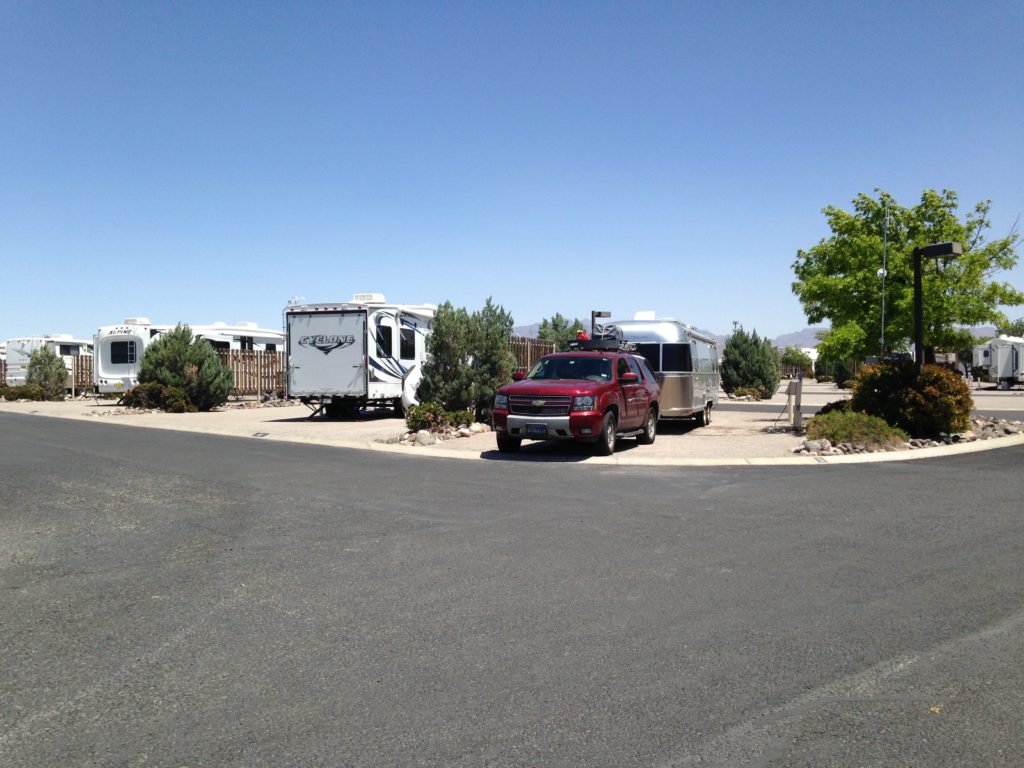 I think we both learned a valuable lesson from this, we need to plan at least 24 hours in advance.
Oh, and the dogs are driving us insane. 🙂