We arrived at Zion National Park by way of Page, AZ in hopes of finding a great boondocking spot right outside the park. And we were in luck, we found the perfect one! It had shade, which means trees to hang my hammock, and we were able to set up right next to the Virgin river.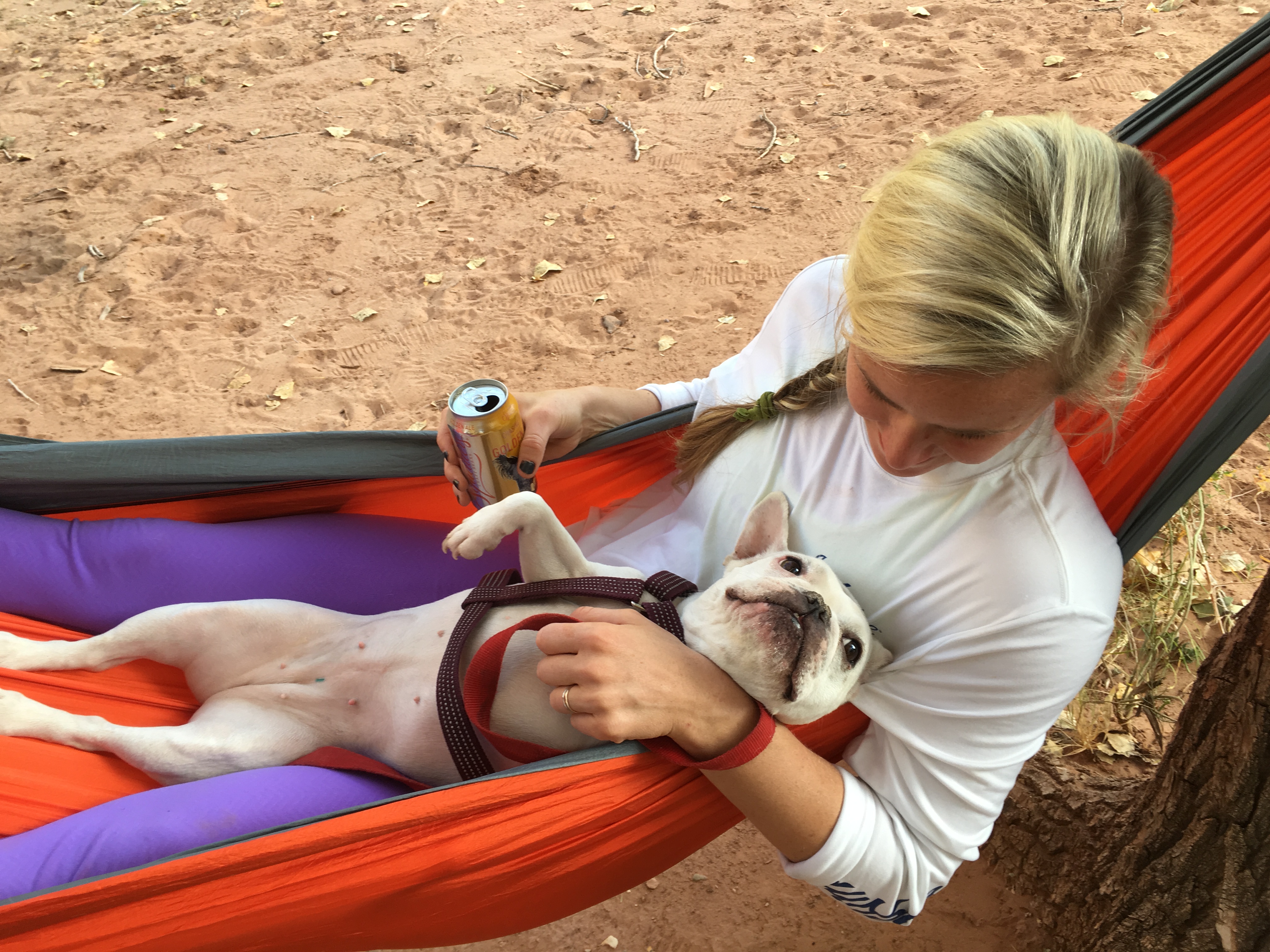 When I first started to tell our friends we would be visiting Zion National Park they all recommended Angels Landing. The first Google search resulted in "Angels Landing deaths" which isn't a great way to sell a hike. Fortunately, we didn't let that scare us and we headed out anyway.
(the audio isn't the best so Brandon added captions.)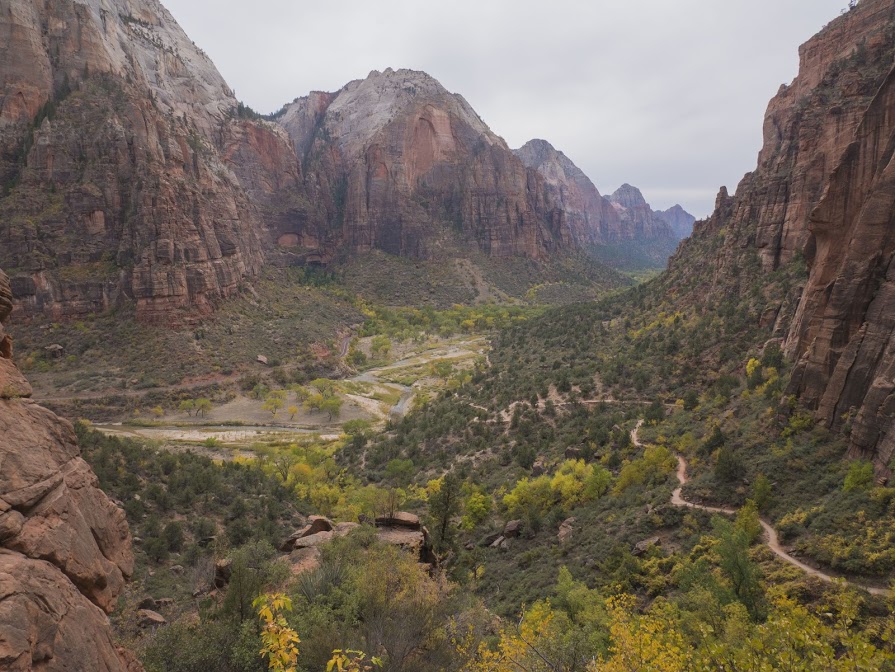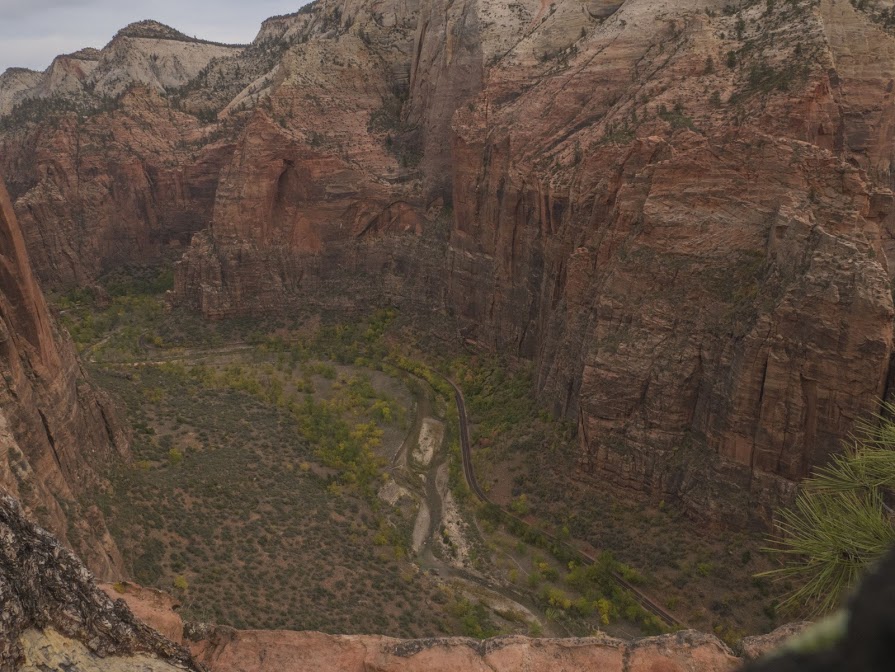 You have to take a shuttle to the trail head which is stop six, The Grotto. The ride up only took about 18 minutes and we parked at the very first stop, the visitors center. The drive up is lovely too. There are restrooms and a place to fill up on water before embarking on the hike.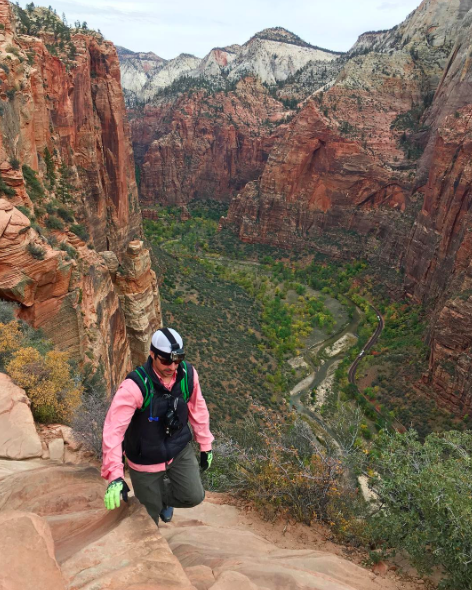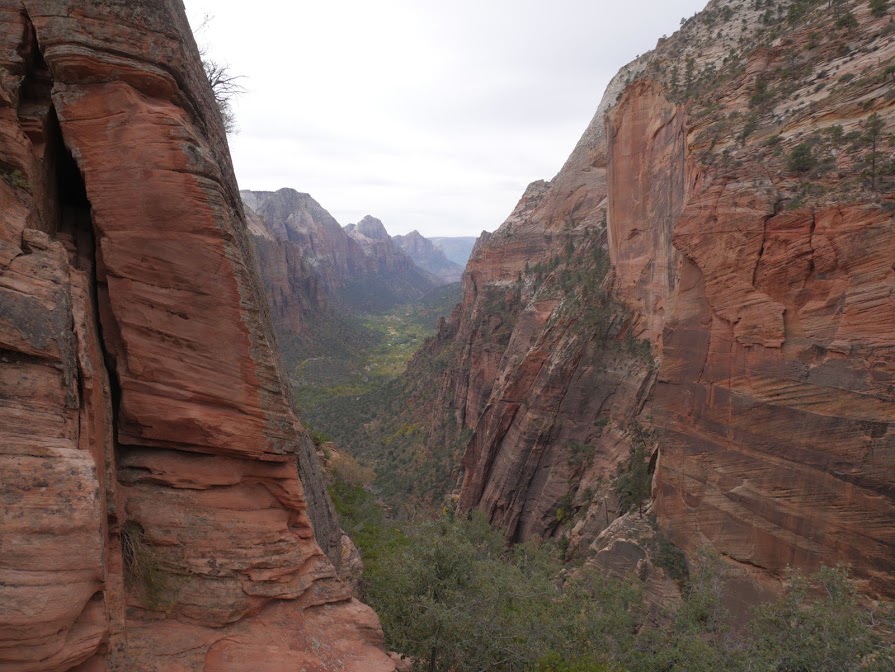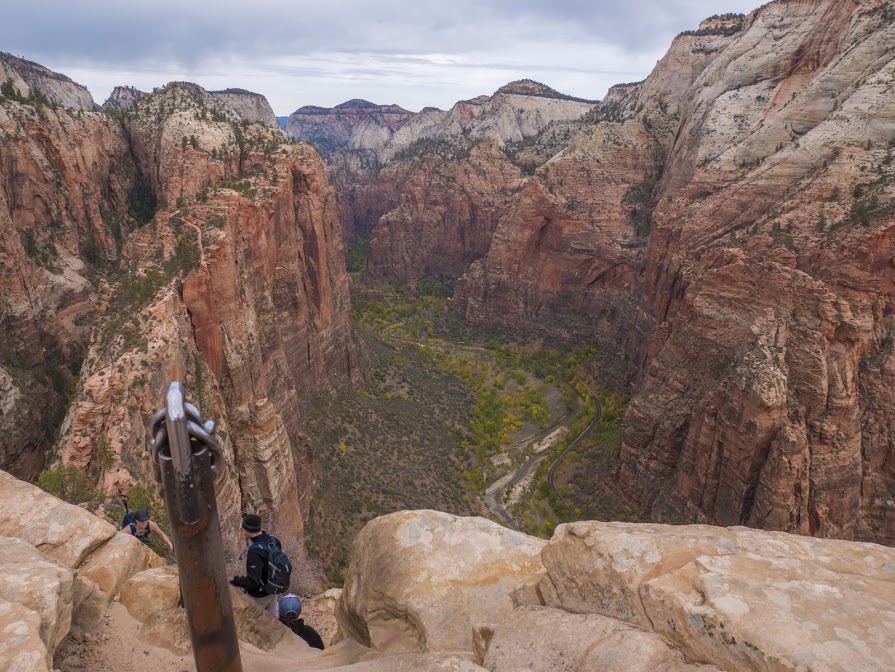 We were lucky enough to have visited Zion, and hiked, during great weather. It was mostly sunny with a high right below 70 so it was a pleasant experience. The trees were changing colors too which was really neat to see. I think it really transformed the park.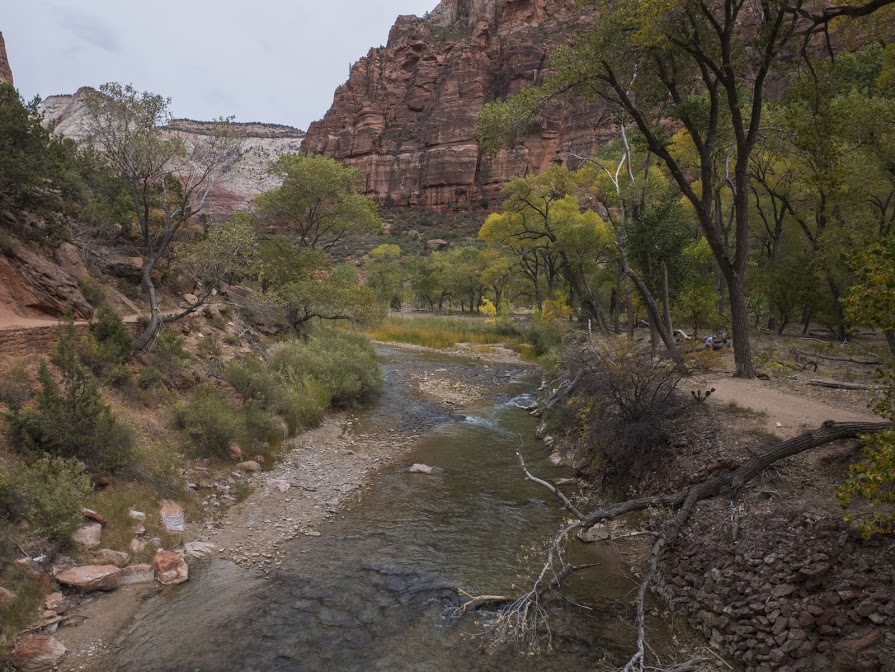 I'd venture to say that this was definitely one of the best hikes we have ever been on. It was challenging, gorgeous, and unlike anything we've ever experienced in terms of terrain. It's a must do if you ever find yourself visiting this amazing national park.