When we first set out on this journey, Mr. TCP was dead set on boondocking as much as possible. I wasn't sold on the idea in the beginning. Why would I want to stay in a field somewhere without hook ups? Sounds pretty terrible.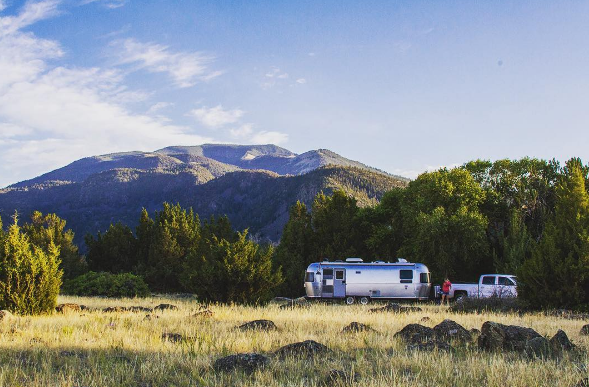 Well, little did I know it was going to be awesome! Our Airstream is pretty self sufficient so as long as it's not hot outside we don't really need to hook up to power. The A/C pulls a lot of power so even though we have a pretty good generator, it can take a toll on it. Especially when we are at high elevation. The higher the elevation the less power the generator has.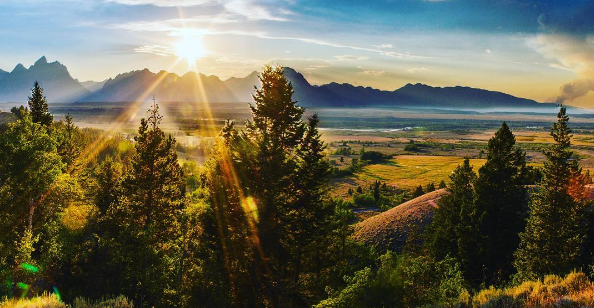 In the beginning, we had the pleasure of paying top dollar to "boondock" at state parks in California. I quickly learned that was dumb and it was rather easy camping without hookups. However, California is expensive (no surprise there) and they have VERY little boondocking options. For a state that size, you'd think there would be some free land. Nope.
For some full timers, boondocking is the only way to go. For one, you aren't crammed together in a campground (or RV park), you have the freedom to park where you want, and it's free. What is better than free? And most boondocking spots have some of the most phenomenal views you wouldn't get at an RV park. It seems if you don't boondock, you're an amateur.
There are a few things to think about before you head out searching for the perfect forest road to call home:
You need to make sure your rig is sturdy (and small) enough to make it down some of the hairy forest roads. The big rigs aren't going to fair well.
Do you have enough water to last however long you plan to be camped out?
Where is the nearest town? You'll need to empty your tanks eventually so you'll want to identify the nearest dump station. A lot of gas stations offer this service for free.
Do you have a power source? We use solar power and a generator when we need to run the microwave and A/C.
If you are working from the road, you'll need to make sure there is service. We use the Verizon coverage map since Verizon is our main source of internet.
All in all, we love the freedom boondocking gives us so we will continue to be on the search for the best spots possible!